Pregnancy is bliss for expecting couples, at the same time little more struggle to a woman who is the better half of the couple. When expecting a child, a woman in her pregnancy faces a lot of challenges be it physical or mental. Their daily routine changes, their body undergoes a lot of changes before and after pregnancy and makes them more dependent on others. A carrying woman develops several things like mood swings, craving for weird food sometimes to the wonderful feeling of the bundle of joy the woman is carrying around all time. This whole experience is amazing but strenuous at times, and there is nothing quite like it.
Pregnancy makes a woman stronger than before. They carry a little one in their belly, yet indulge in the day to day routines like a regular one. They face most of the problems and awkward situations in their day to day life, yet emerge strong. It gets harder to move around, more often than not people ask about the delivery date, pregnant ladies can't bend swiftly as they used to do before their pregnancy, can't shave their hairs on the legs.
Now there is an aftereffect of pregnancy, i.e. post-delivery which bring in more things to flip upside down the routine of life. Some of the physical changes are more evident, be it belly sag, belly marks, putting on weight or be it feeding the baby while watching movies in cinemas or watching play her favorite team so that they don't drop the baby out of excitement.
Line Severinsen, an illustrator animator and mother of two in Bergen, has a funny series of simple webcomics that share some of the challenges and everyday realities of being an expectant mom.
It's like a bomb, ready to burst anytime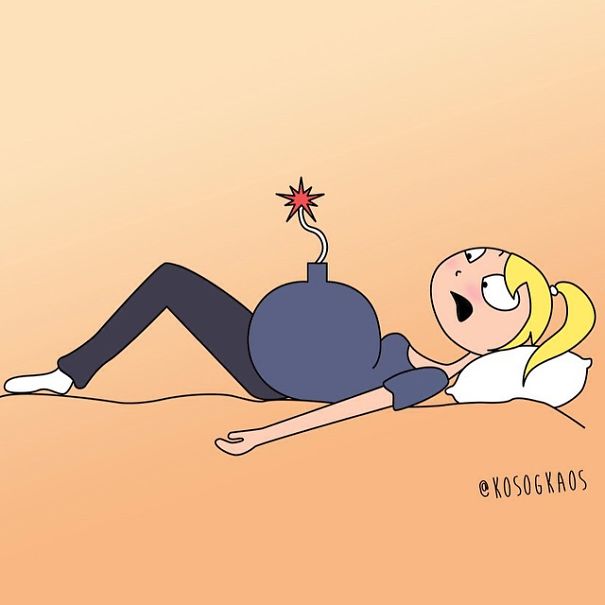 Can I touch it?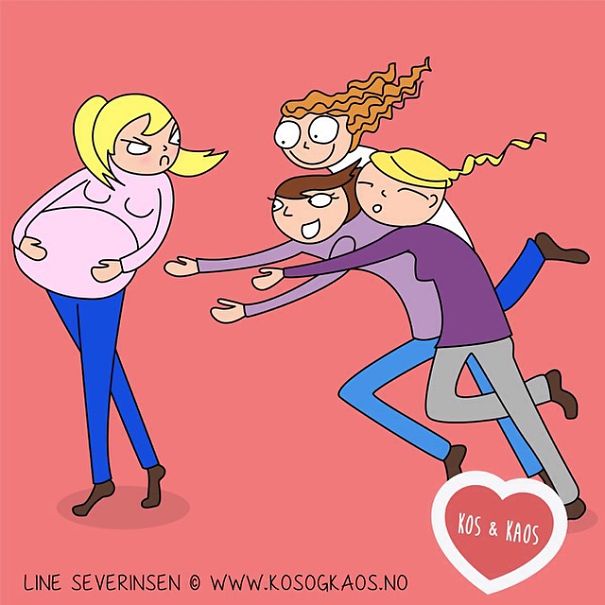 My workout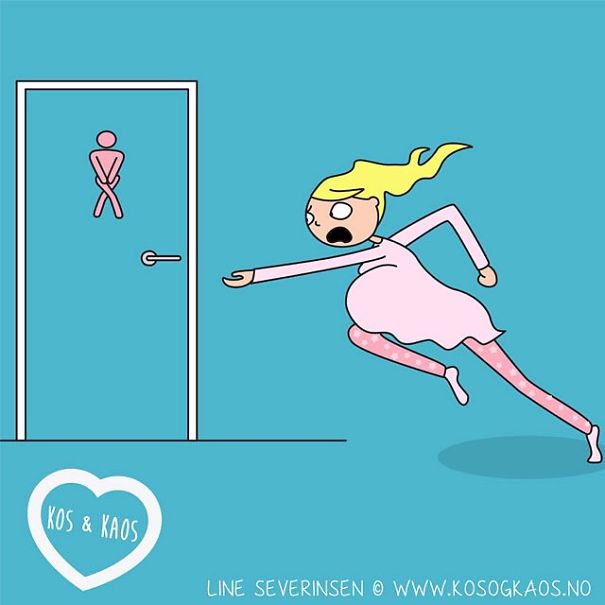 Can't reach it
[the_ad id="46″]
Almost…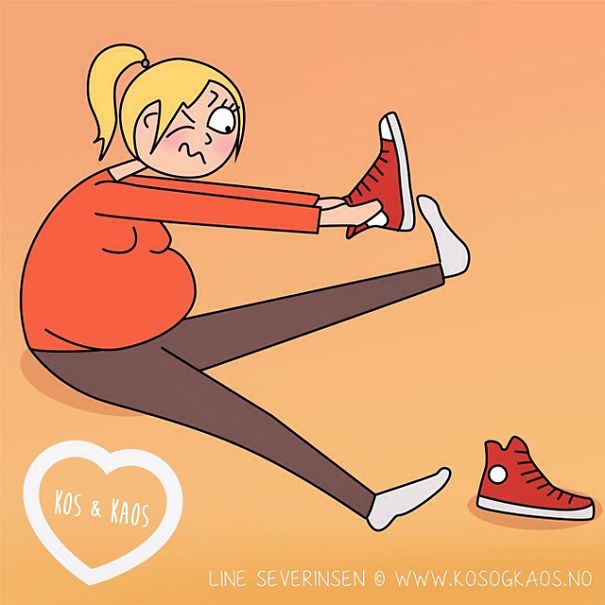 It's a war in there!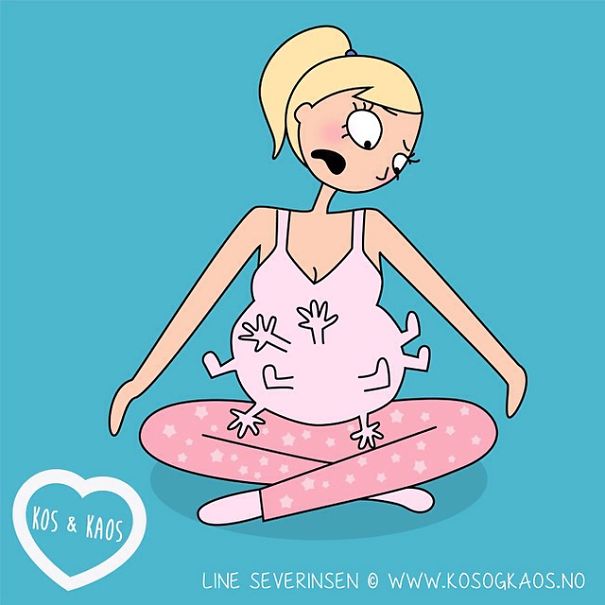 I feel like a cow while sleeping.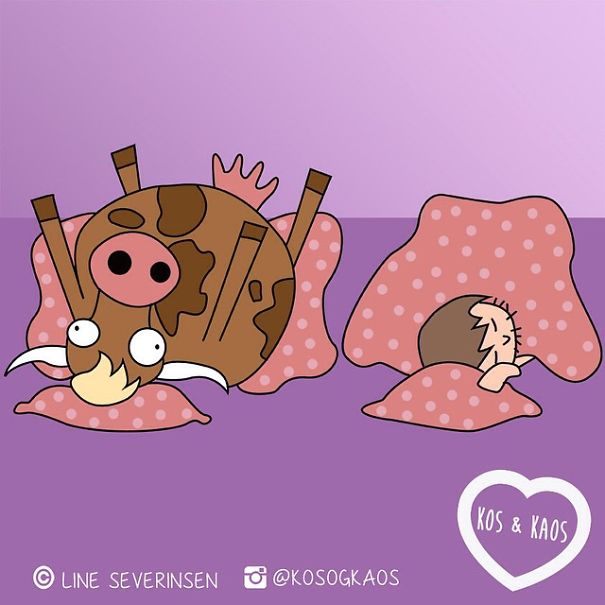 Midnight cramps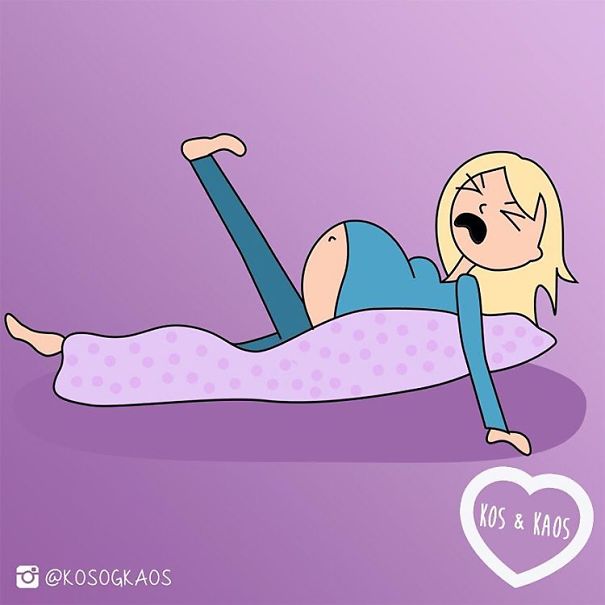 So many books to read to select a name for my baby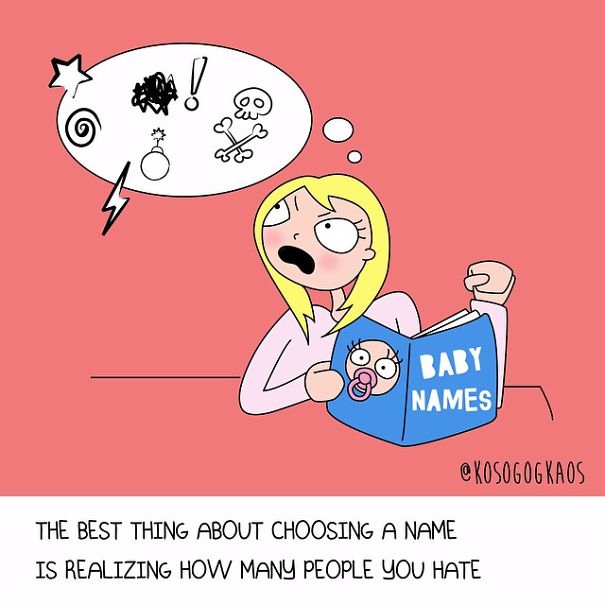 Watching YouTube videos about giving birth and sobbing…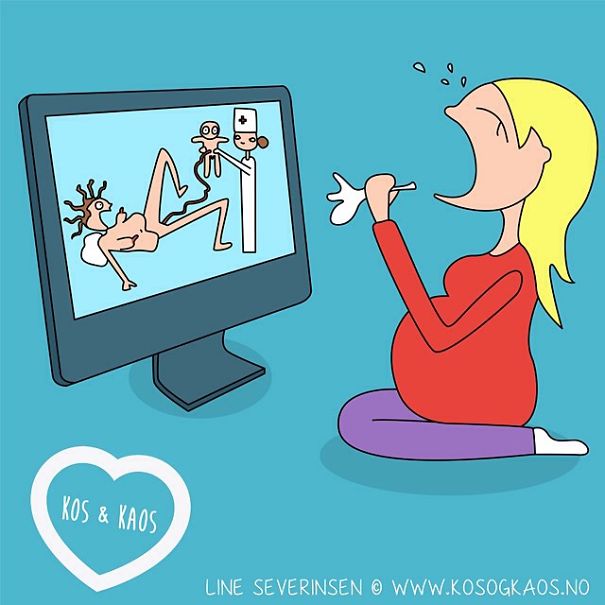 The entire journey of being pregnant to delivering a baby and life after is all worth it and that's what makes woman so great and powerful as they enjoy the true power of their womanhood.
More info: Kosogkaos.no Facebook Instagram