Boys are so happy in their bachelor life, they are the king of their life, but eventually, at one point they have to give up their bachelor life and get into the whole new world, new life and new responsibilities of being husband and father which is far more demanding yet very much satisfying. Boys don't put much effort in making someone happy except in some cases in pleasing their parents or their girlfriend, but in most cases, the effort put in apart from these situations is comparatively less in proving someone.
When boys turn into men after their marriage and have kids, there is an effort required to make their wife happy or their kids happy. They make an effort to meet their candlelight dinner schedule with their wife and an effort to take care or play with their kids after their tiring day at the office, and it is all because of the love, the bonding they share with their family. When we look at a happy family moving around with lots of smiles on their faces, that's the perfect sight for anyone to see and you realize love is all around, and there is an effort put in by all people involved to bring in the smiles on their loved ones face.
American artist Pascal Campion based in Burbank, California beautifully puts forward this essence of a family in these pictures, and you will definitely connect with these pictures without a single doubt.
Picnic time…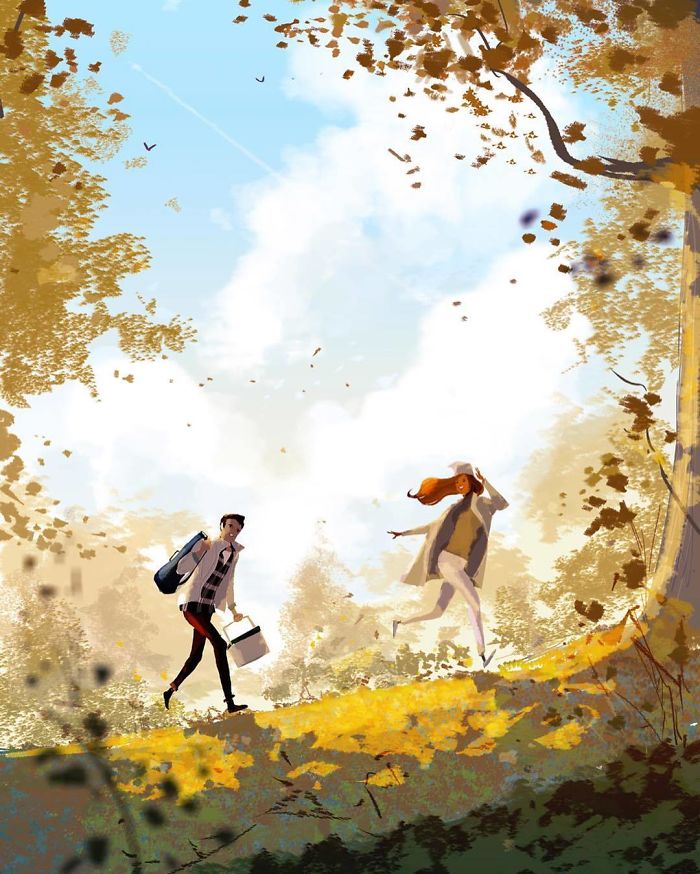 Oh, those pillow fights!!!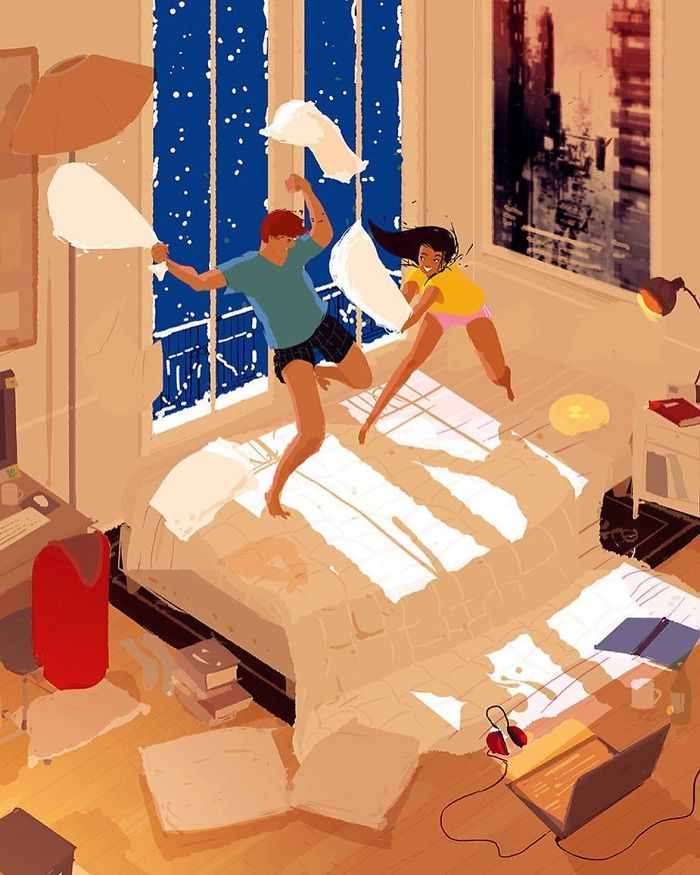 When you are low, you have a support.
Fun time in the kitchen.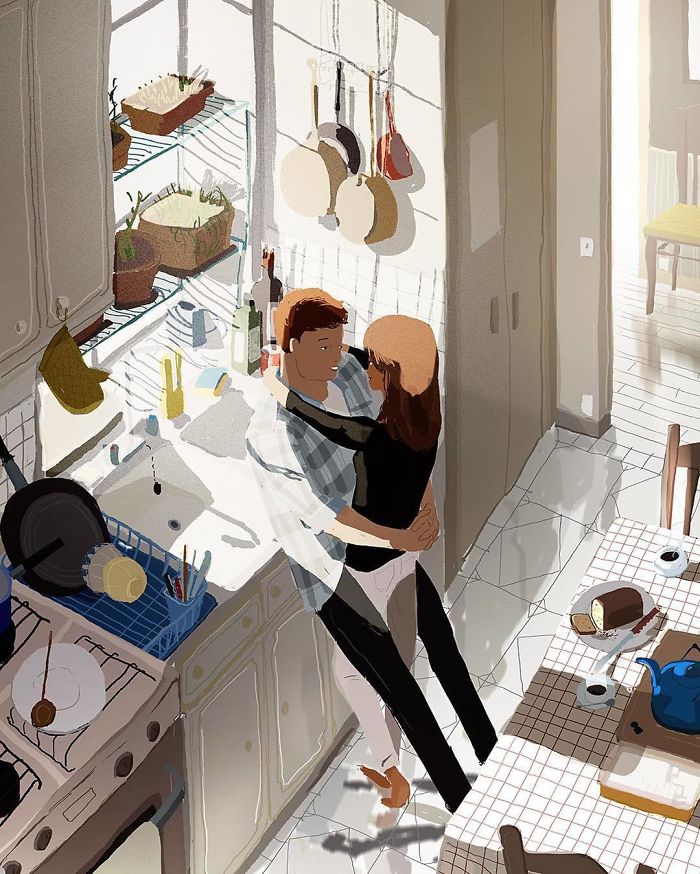 Peeking through your wife's motherhood.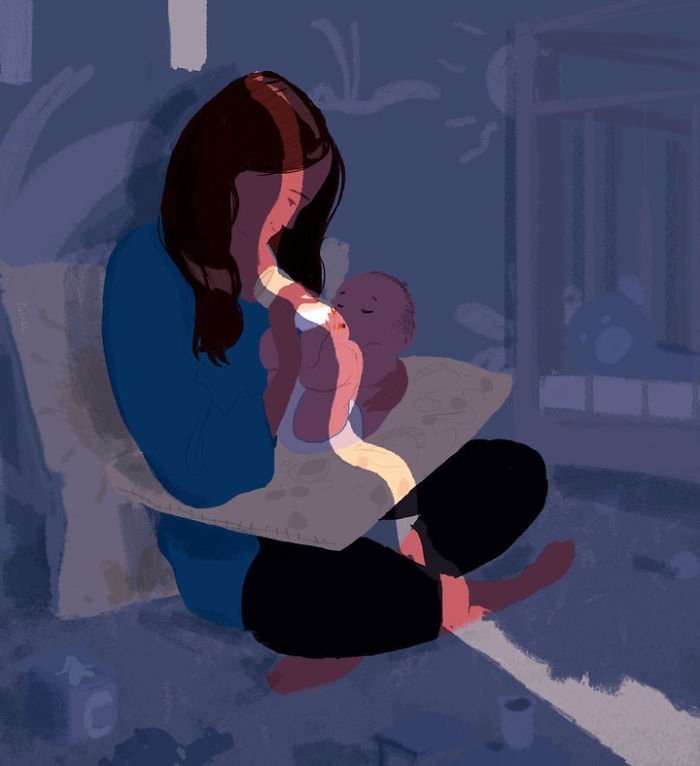 Admiring the bundle of joy.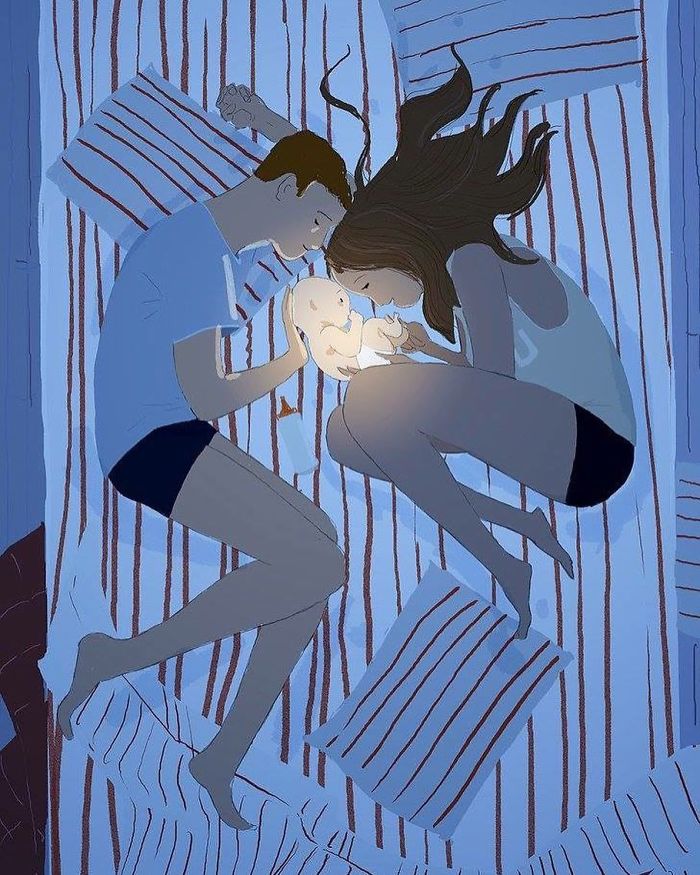 Warm hugs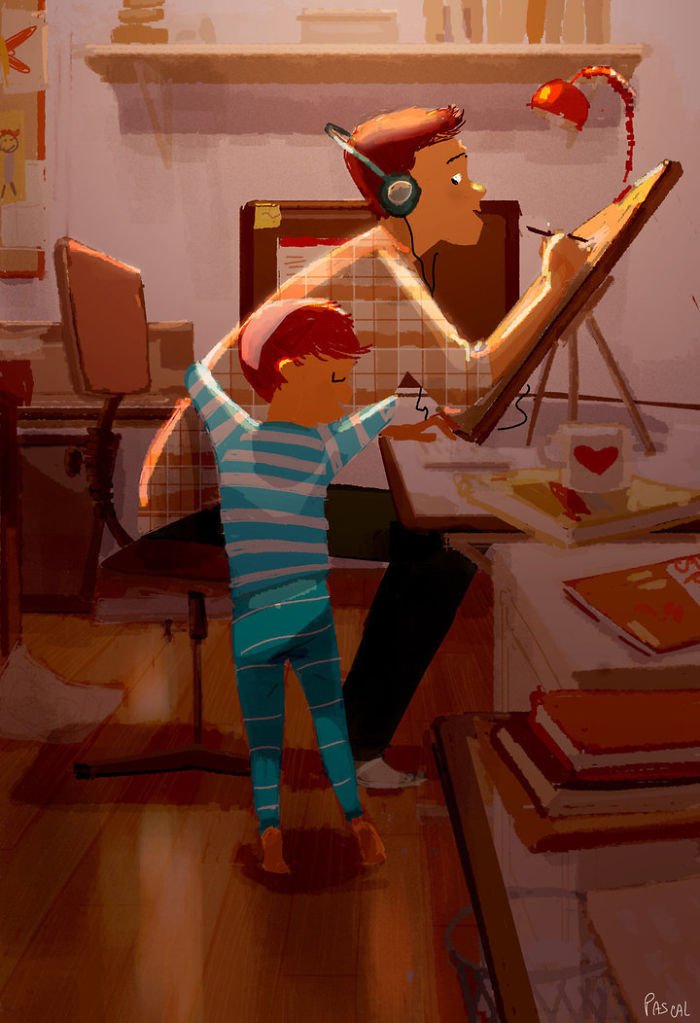 Joy of escaping the rain.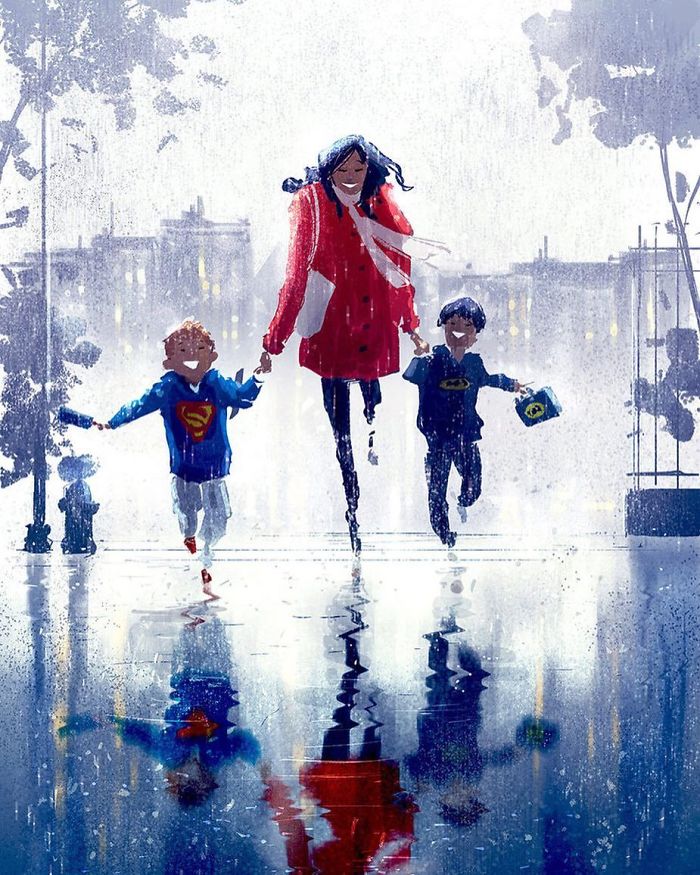 Excited about your kid's growth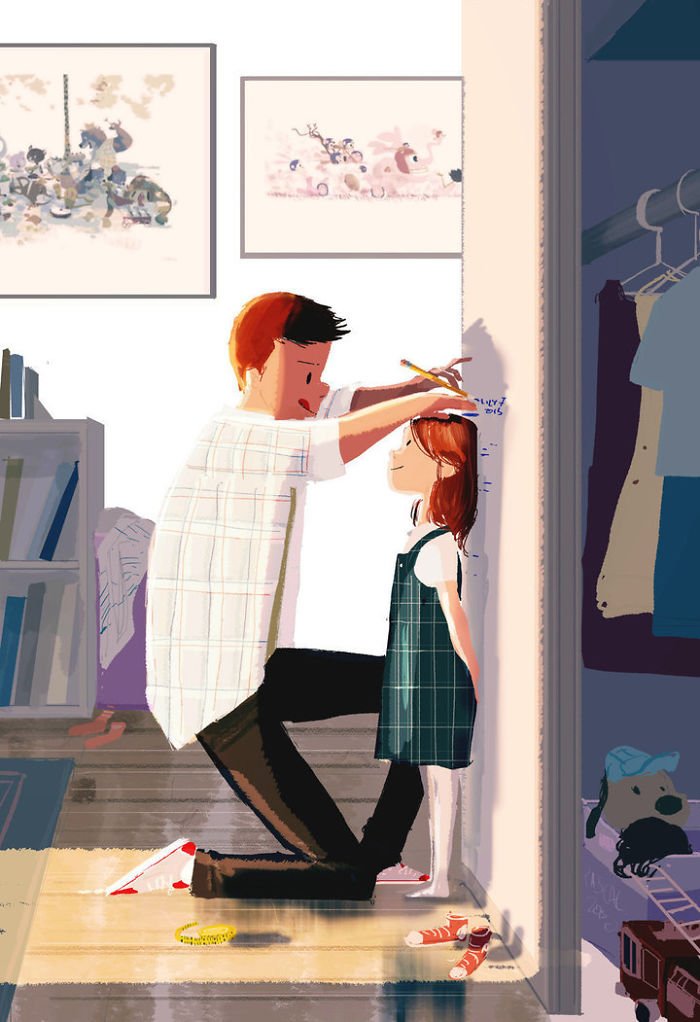 Crazy Dance at home.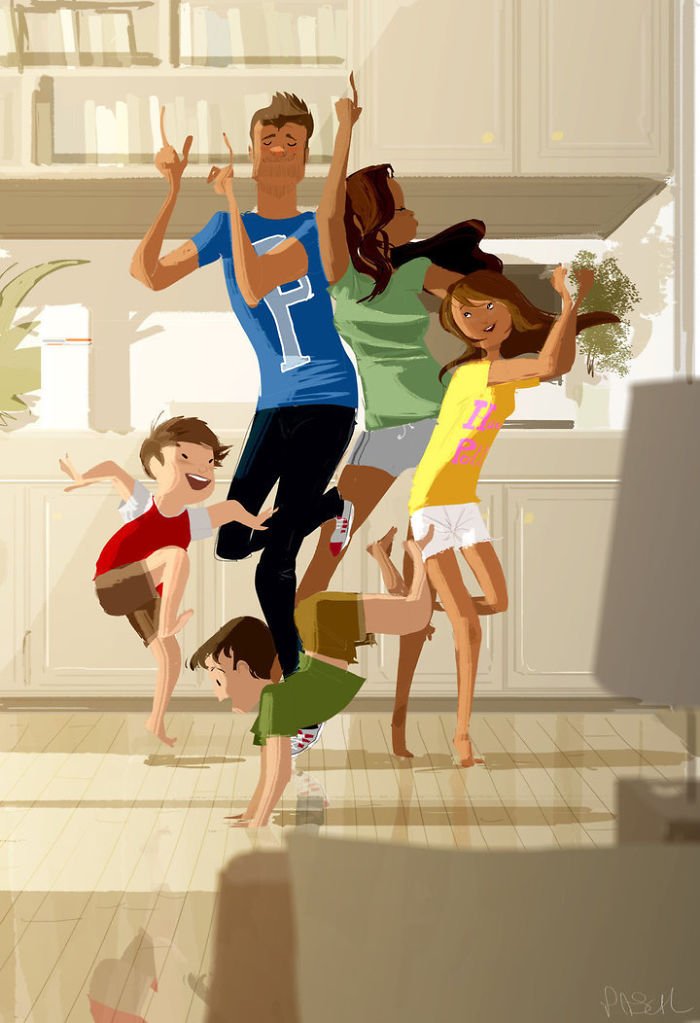 Men tackle most of the things to keep their family safe and happy, but it's wonderful when someone understands it and is a constant source of support to him. The warm hug from his wife and kids, they waiting for him after his office hours, the romantic night with his wife, seeing his kids grow in all aspects of life, beautiful moments of life be it dancing together or just lying down, little fights in the family, cherishing the moment together with the first kid and all that beautiful moments with his wife and kids are all priceless and its just for the man to cherish it and keep his family happy around him.