Everyone has their own source of inspiration – while some seek for inspiration from nature, some find it in their lifestyle. This is the case with the creative illustrator known as Blue Lan Shengjie, who found inspiration for his work when he became a father to an adorable son. When his son was born, he started this new illustration series about being a single dad and tried to depict the everyday life and routines with his son. On both his Facebook page and website, he shares the experiences, challenges, and blessings that come with fatherhood.
Below are 10 selected images from his creations. You can visit his website for more images.
Taking a bath with his adorable son.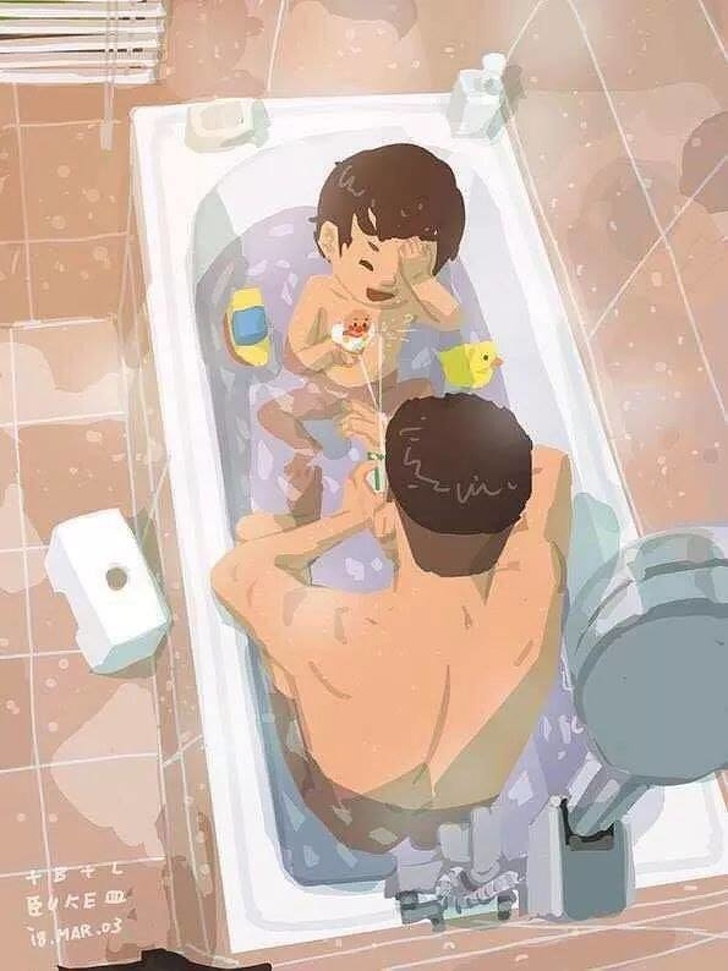 Running out of milk powder…again…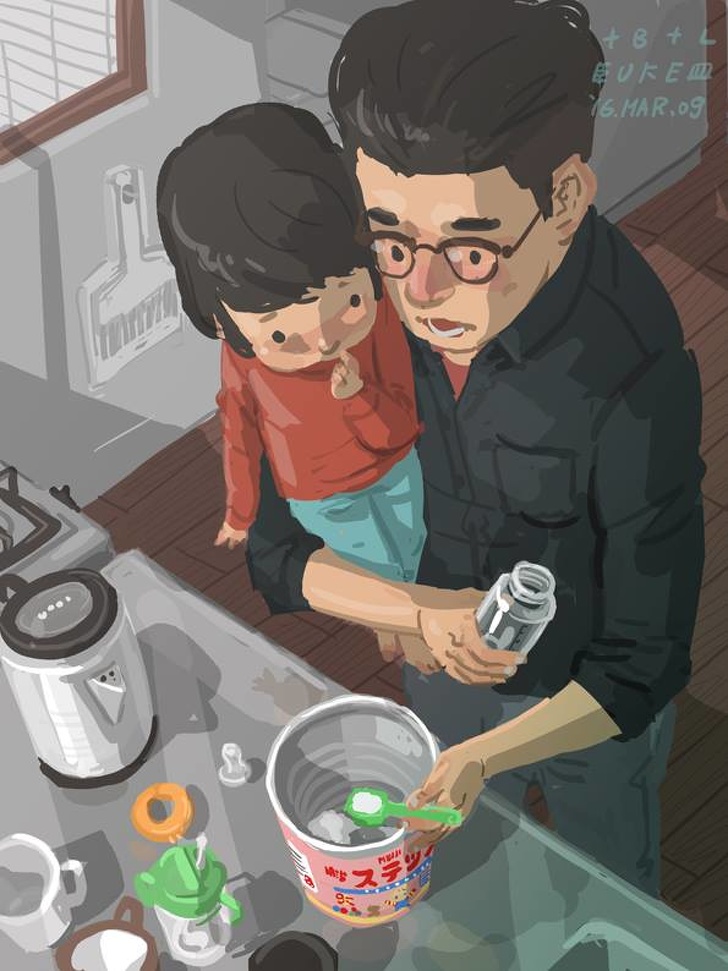 Always wanting to be in dads arms.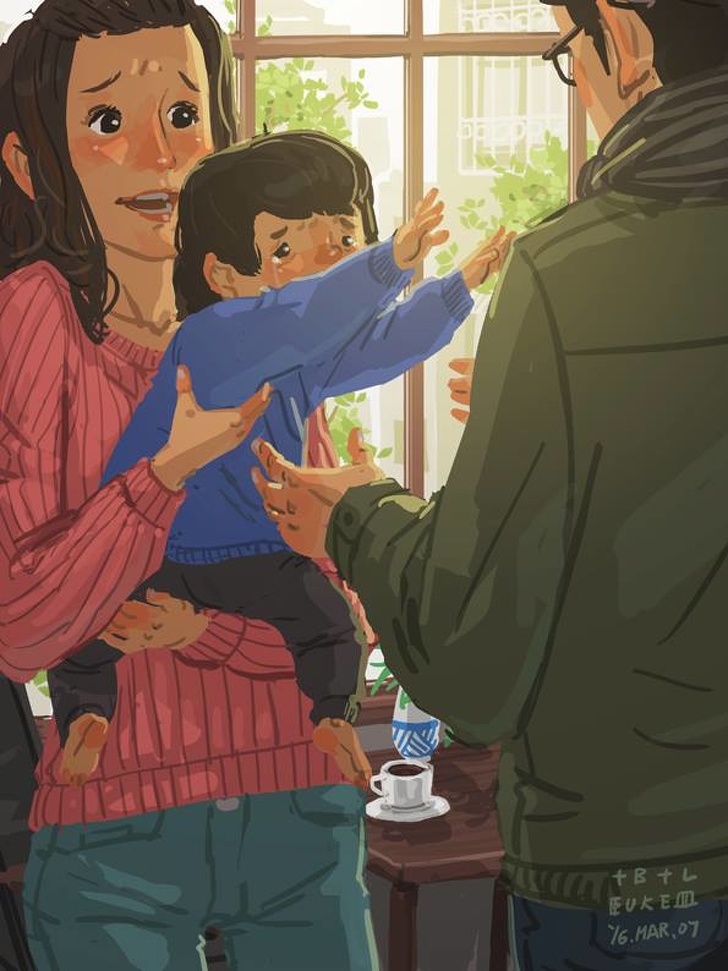 Learning to draw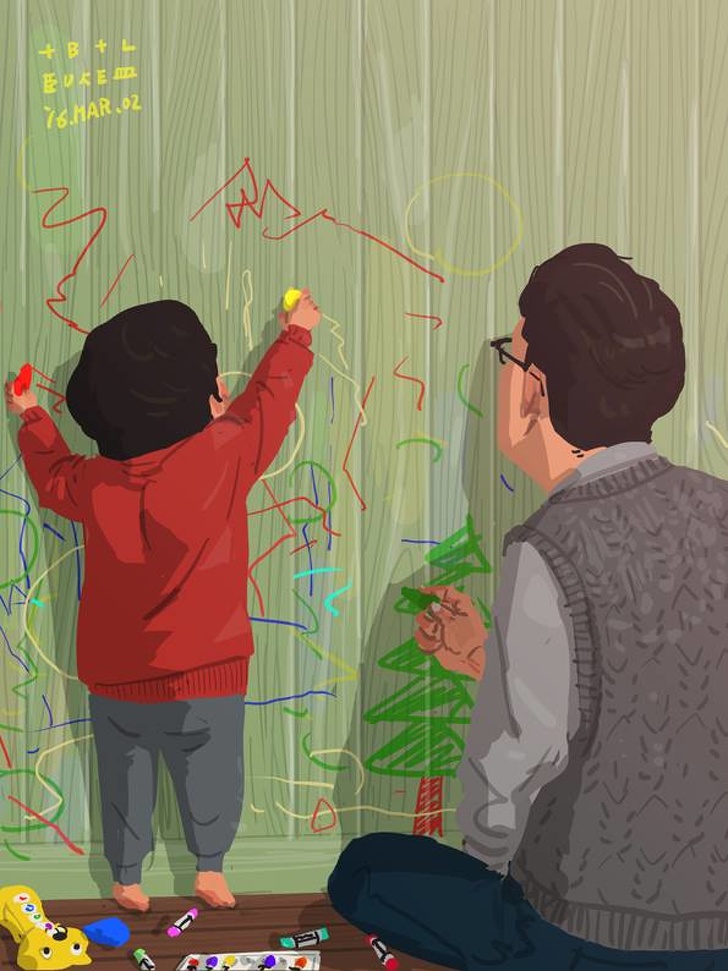 Holding him when his grandma does the haircut.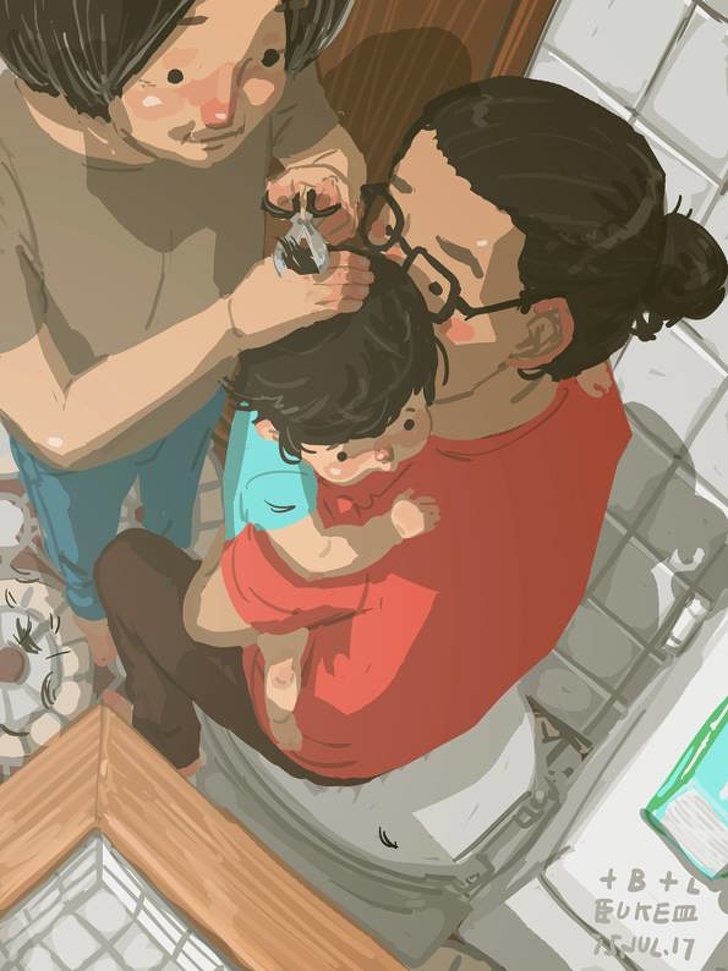 [the_ad id="46″]
Trying to see if the secondhand clothes they got will fit this time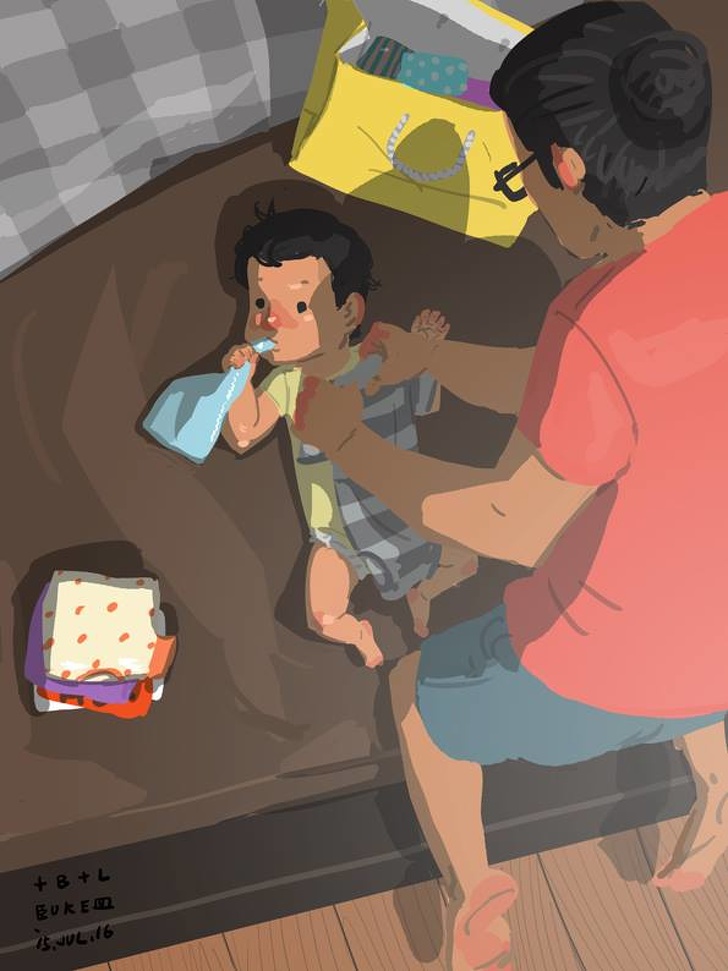 Showing the bright city lights while travelling in a taxi.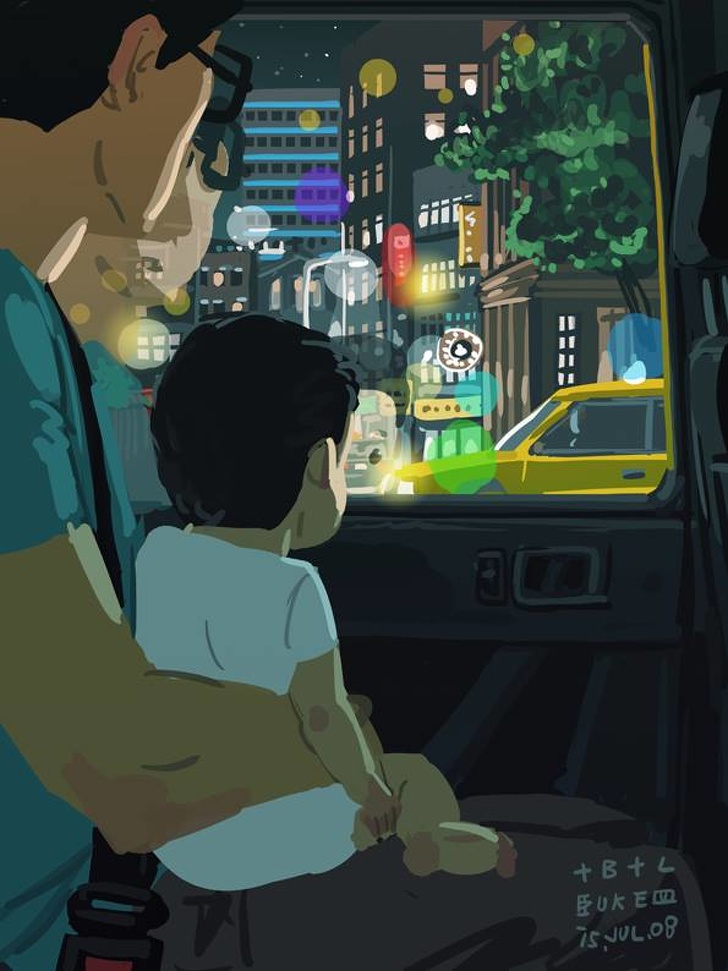 Sleeping in the same position as his dad.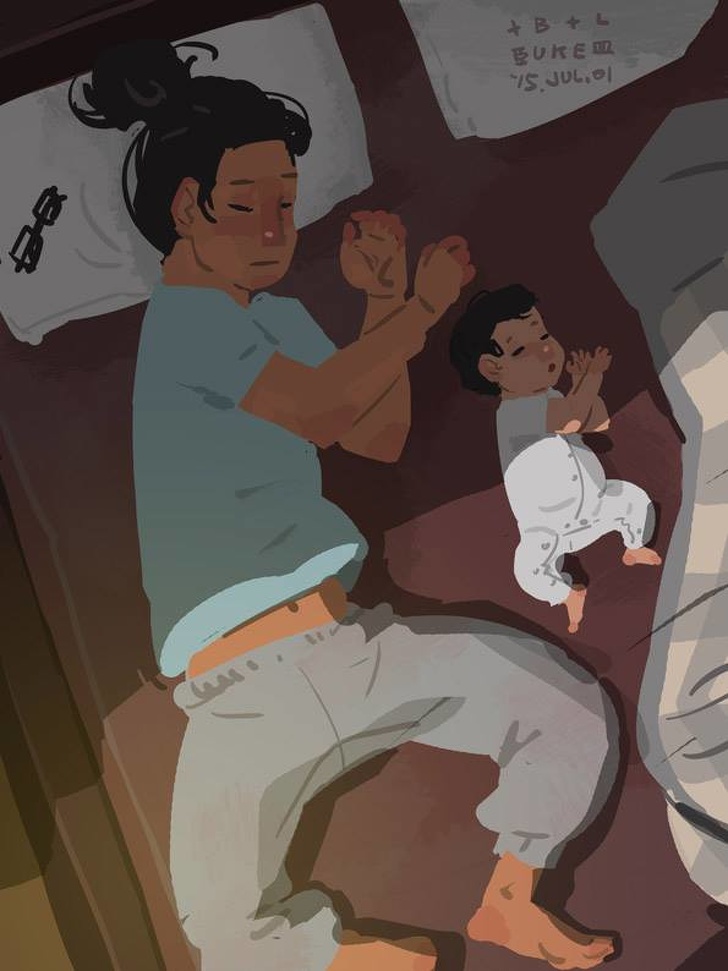 Trying to put him to sleep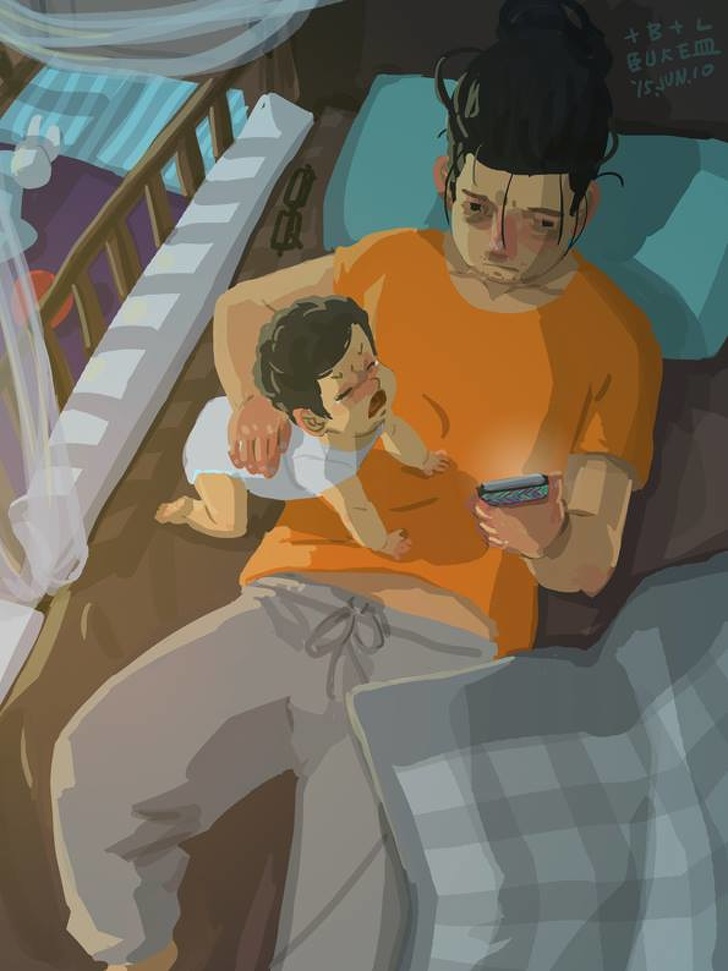 Patiently teaching him to use the toilet.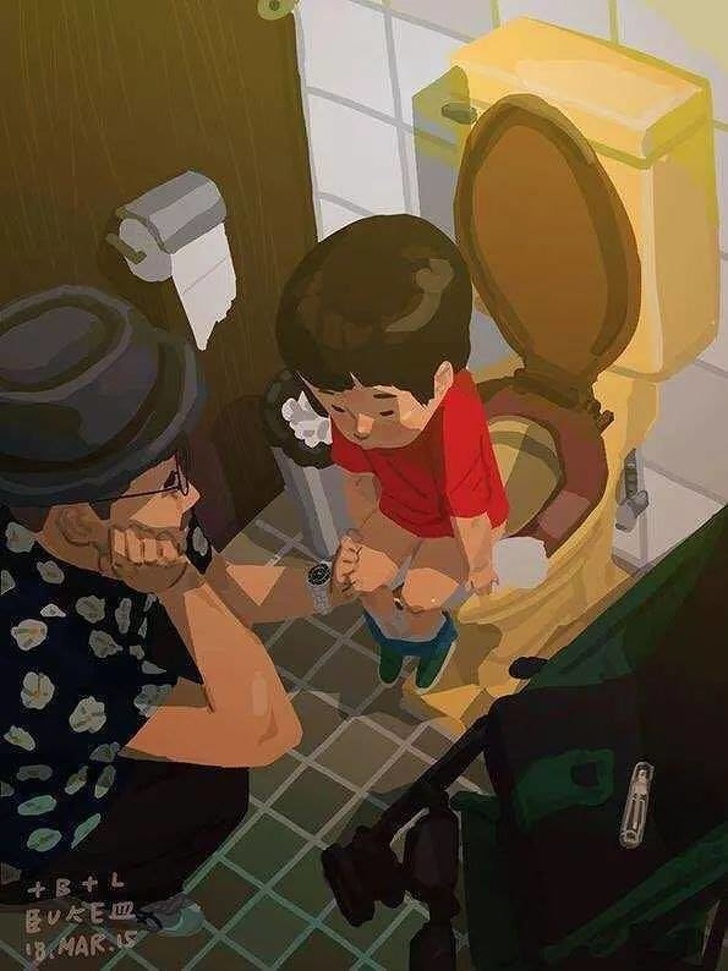 Wonderful, isn't it? You can visit the artists website for more heart touching illustrations.