Pawel Kuczyński is a talented artist from Poland who is rapidly gaining acclaim for his works, as they are captivating audiences around the world. Since he has completed his graphic art studies, his satirical drawings have earned him several different forms of recognition and rightfully so.
His pieces are designed to make audiences stop and think. Pawel's goal is to be as provocative as possible and give audiences a whole new perspective to consider. He does not compromise when it comes to his social diagnoses and he does not pull any punches as far as his political judgments are concerned either.
Black humor and visual metaphors abound in Pawel's works and viewers are typically astonished when they take in his works for the first time. He tells sad truths about the human condition, the current world we live in and the future that we are currently heading towards at an expeditious pace.
Unpleasant facts are not always easy to swallow, but thanks to Pawel's unique visual style, fear can be tamed and we are able to view current events in a more obvious fashion. While this might sound heavy to some, Pawel is also very playful and poetic in his style of expression.
His popularity thanks to Facebook, where his photos are shared every day by curious users who seek an illuminating perspective on modern times. The best art makes us think and it also has the ability to make us laugh and cry in the process. We hope to see more great works for Pawel in the future and all of the notoriety he is receiving is very well deserved.
Below are selected 15 illustrations that will provoke your thoughts.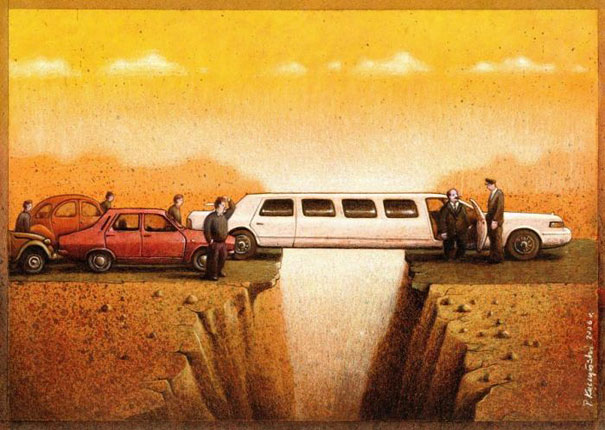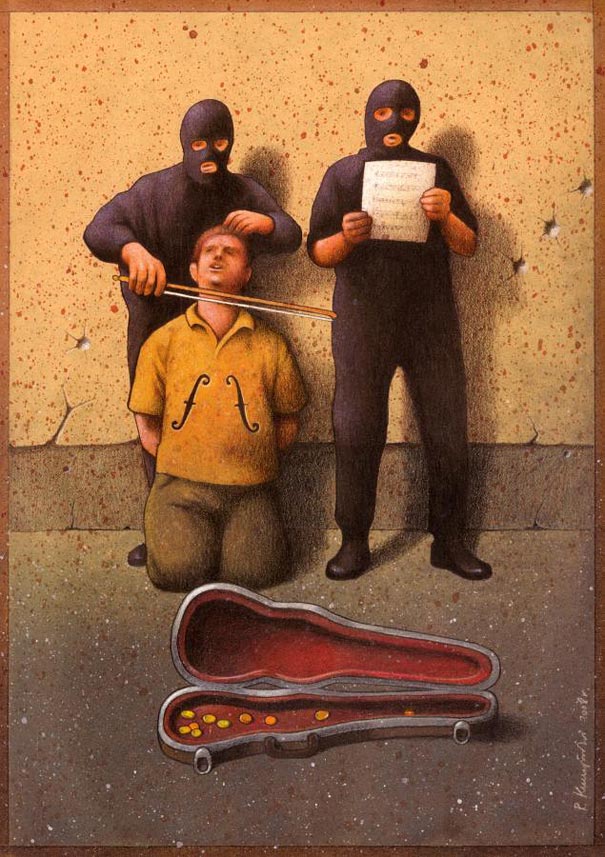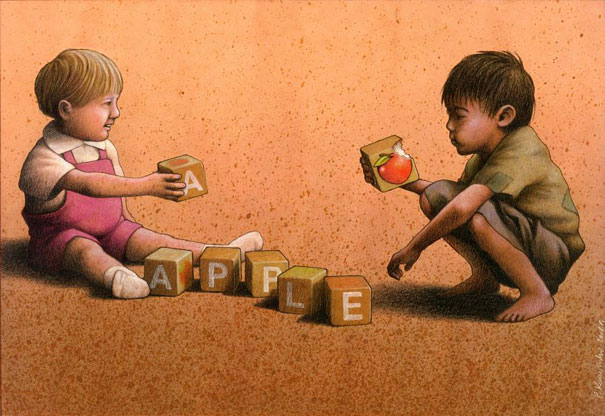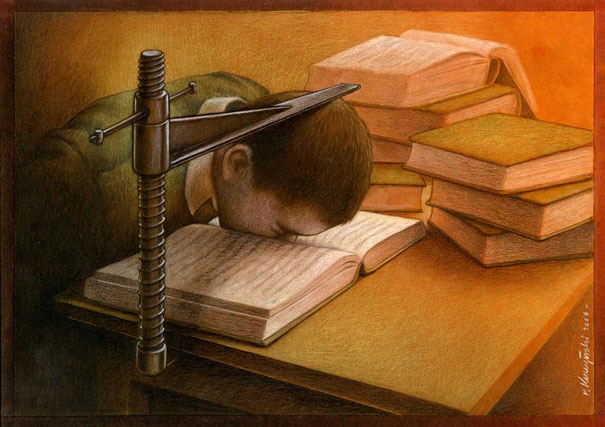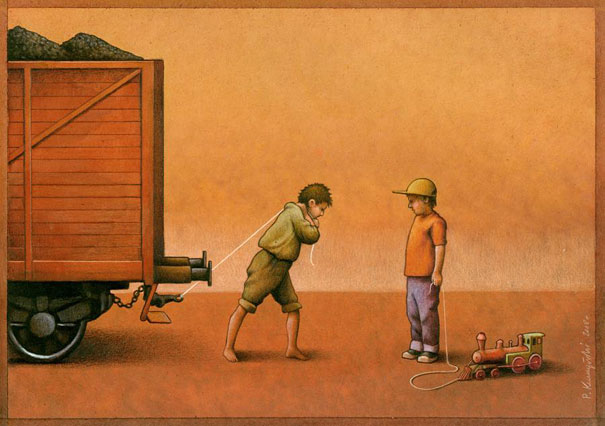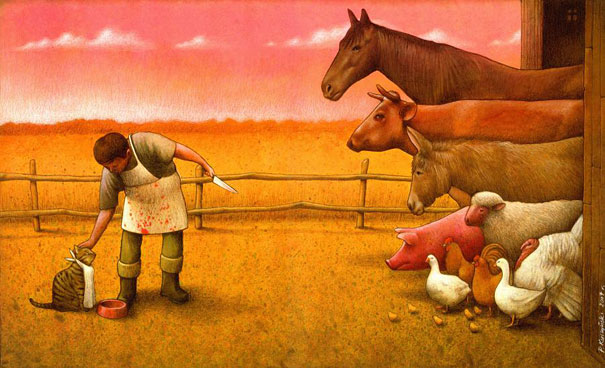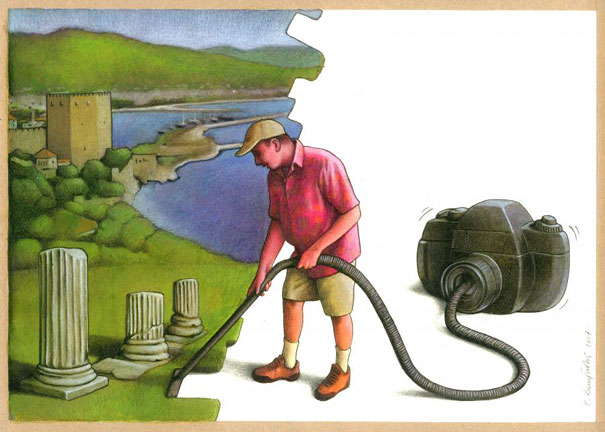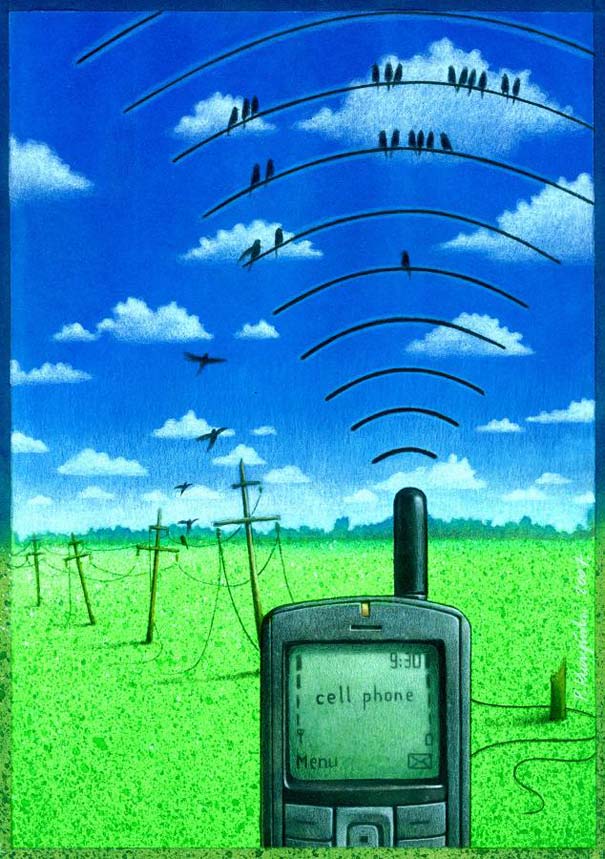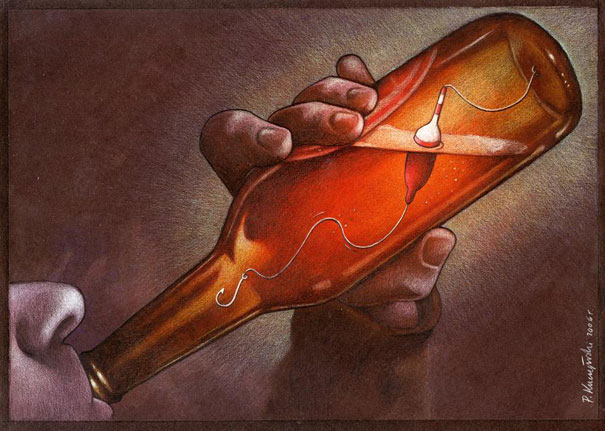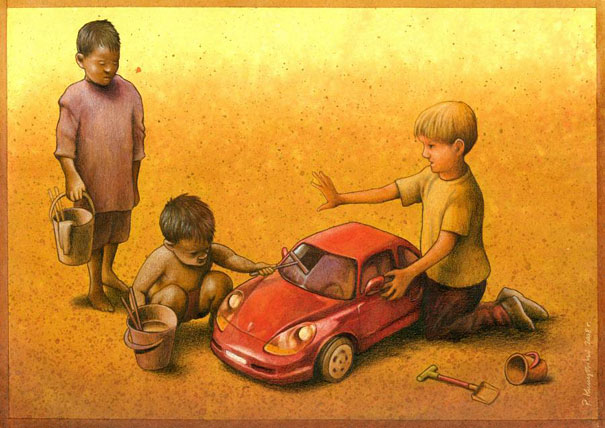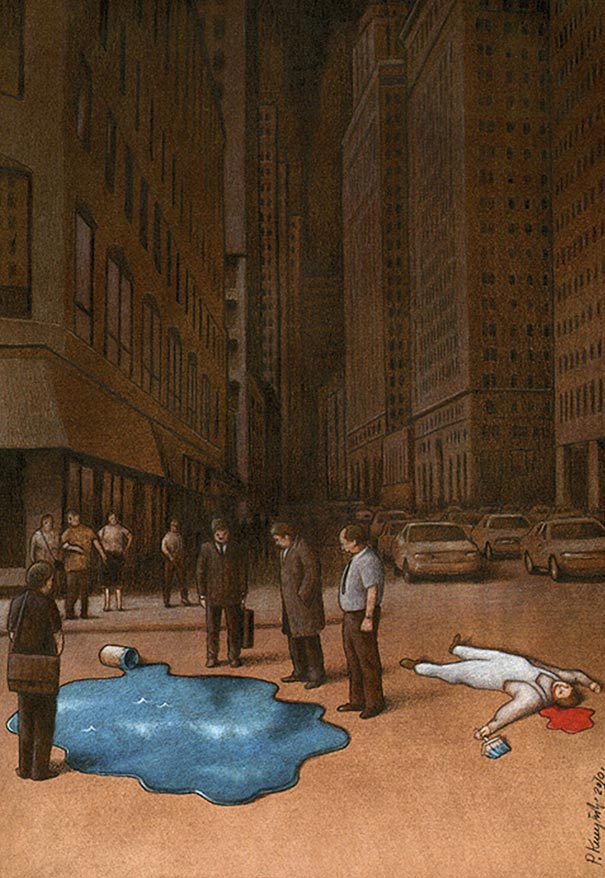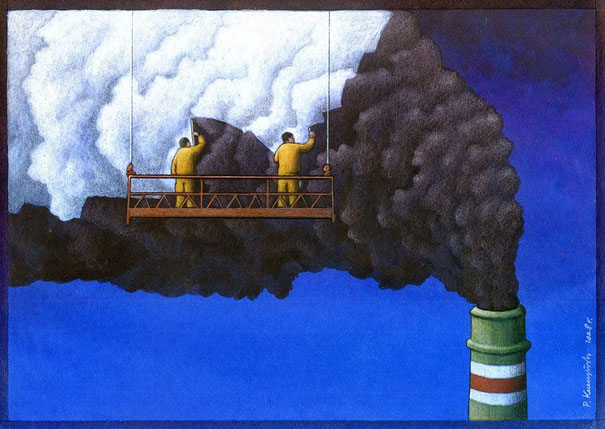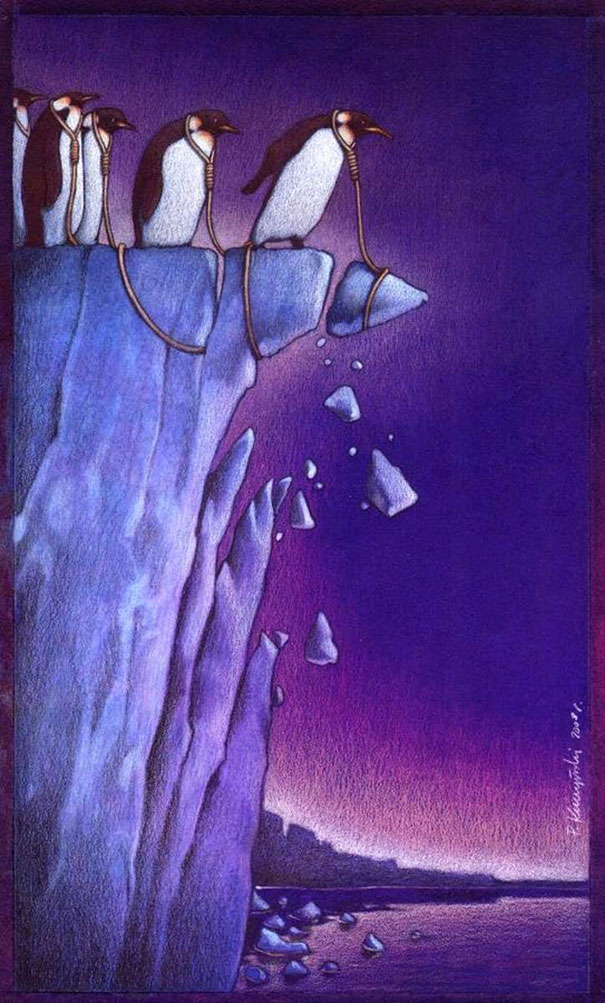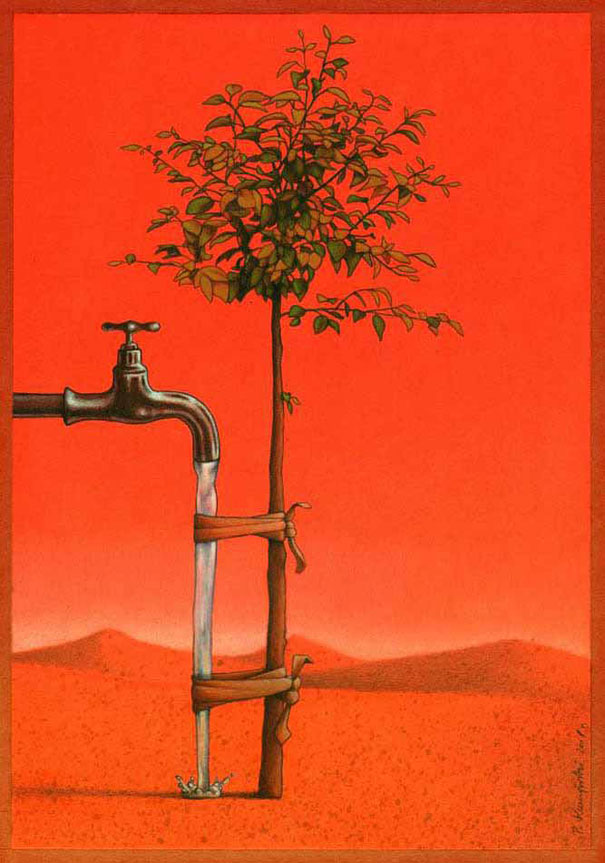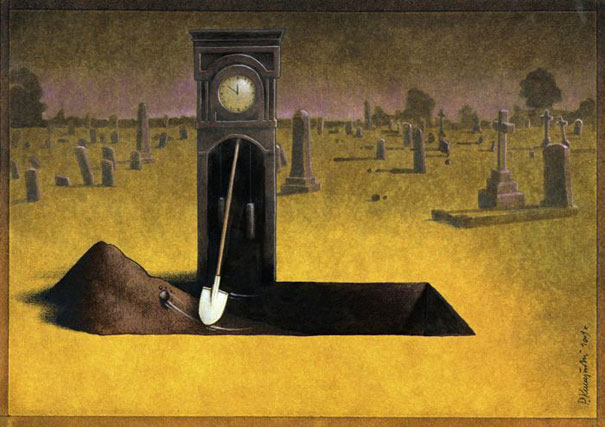 For more illustrations visit http://www.pawelkuczynski.com/