If you are one among those who are living with a girlfriend, then you might already know what one goes through by sharing space with a girlfriend. While there can be many positives in a relationship where you get to share time and space with your partner, there are equally bad consequences as well. By bad we aren't trying to demean the relationship, by bad we are trying to suggest that in a relationship, especially, in which one shares time and space with his partner, he has to be ready for anything and everything, positive and negative response. You never know which of your actions or words will be perceived wrongly and how will your girlfriend react to it.
Living with your girlfriend truly has its own advantages such as living with your girl significantly reduces your overall responsibilities, it gives you a chance to decide whether you would want to take the relationship forward and make it a lifelong relationship, it also helps in increasing the mutual respect you have for each other. Living with your girlfriend also comes up with other advantages such as in most of the cases you will always be excited to go back to home. Also you will be excited to go to work as you would have higher ambitions. You will be looking forward to festivities or holidays as those occasions will give you a chance to enjoy life to its fullest and also create memories.
There are a few disadvantages too. Some of them being that as girls like to stay clean and neat, she will expect the same from you and will make you do things that you otherwise wouldn't do, also it will eat up most of your time and will give you very less 'me time.' Living with a girlfriend can make you spend more than you would otherwise do and also will make you eat and hang out more than you would otherwise do.
Despite the disadvantages, it is truly a wonderful feeling to know that there's someone waiting for you to shower love on you. Karan Gupta has published a collection of illustrations through which he has tried to show the hilarious side of living with the girlfriend. Do enjoy them:
1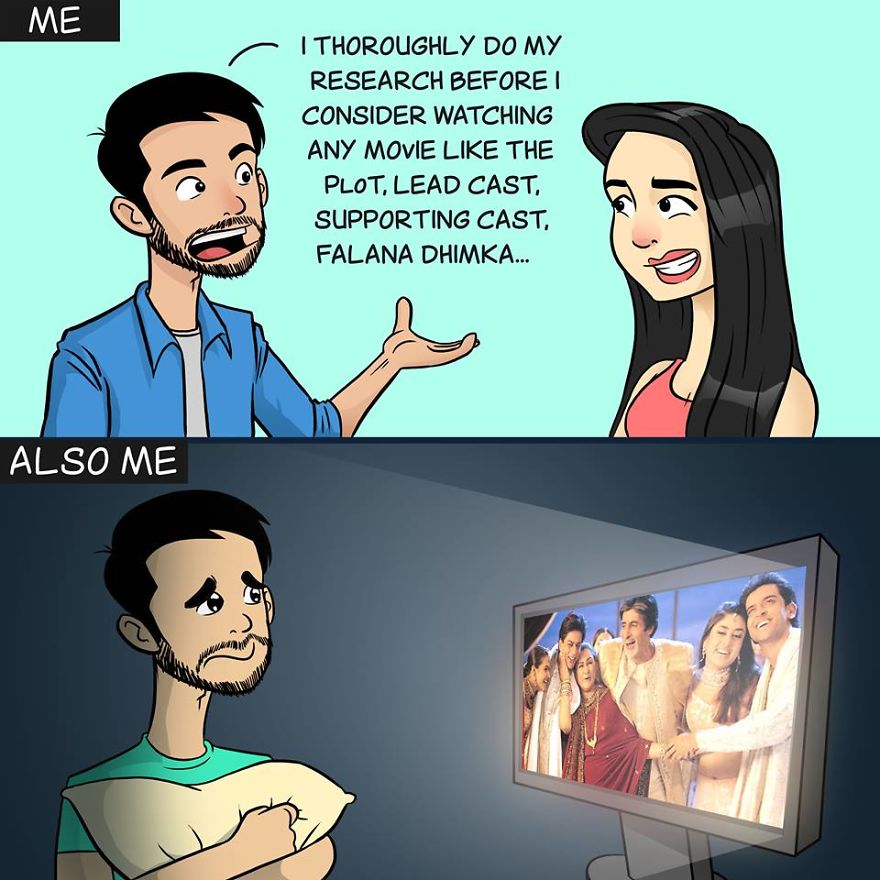 2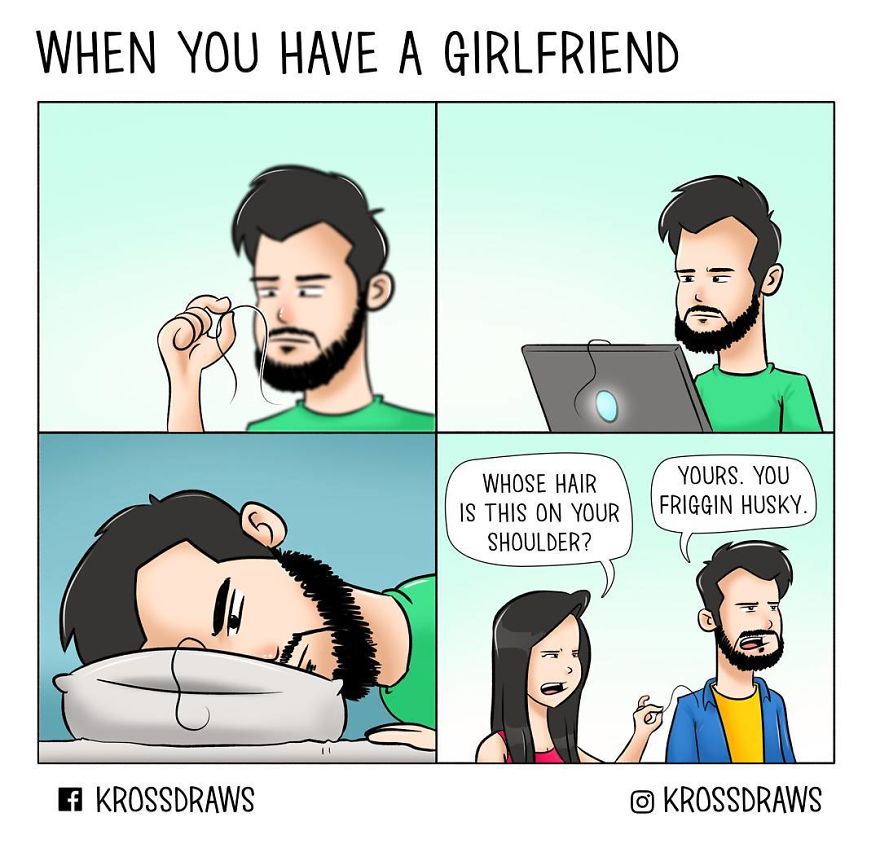 3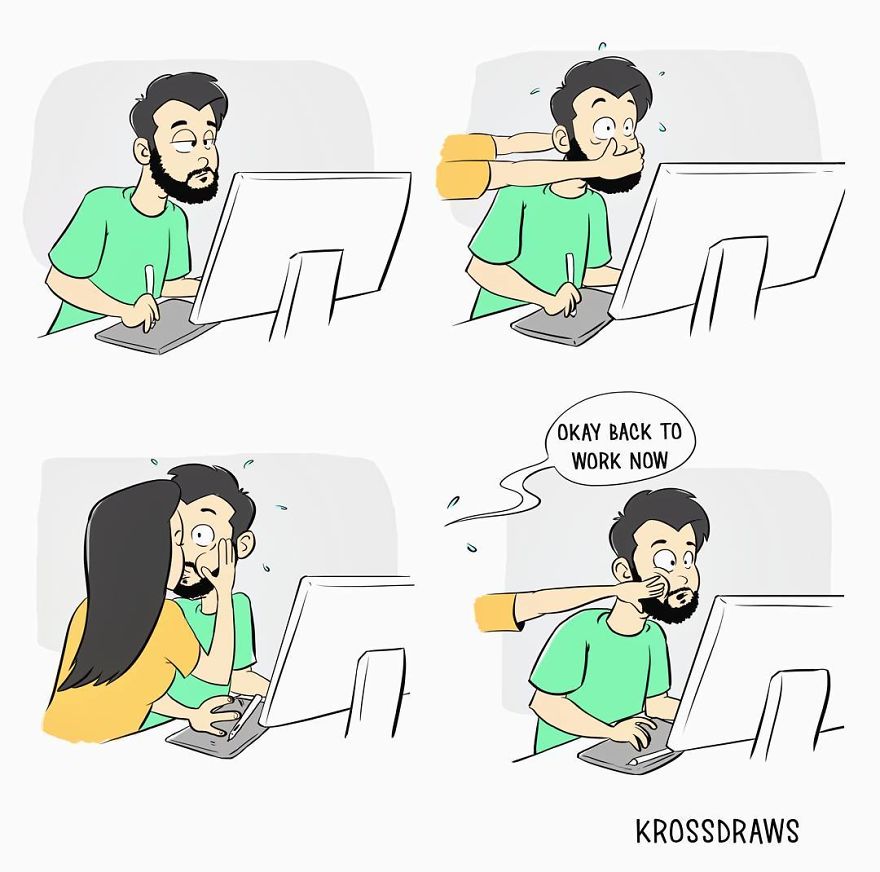 4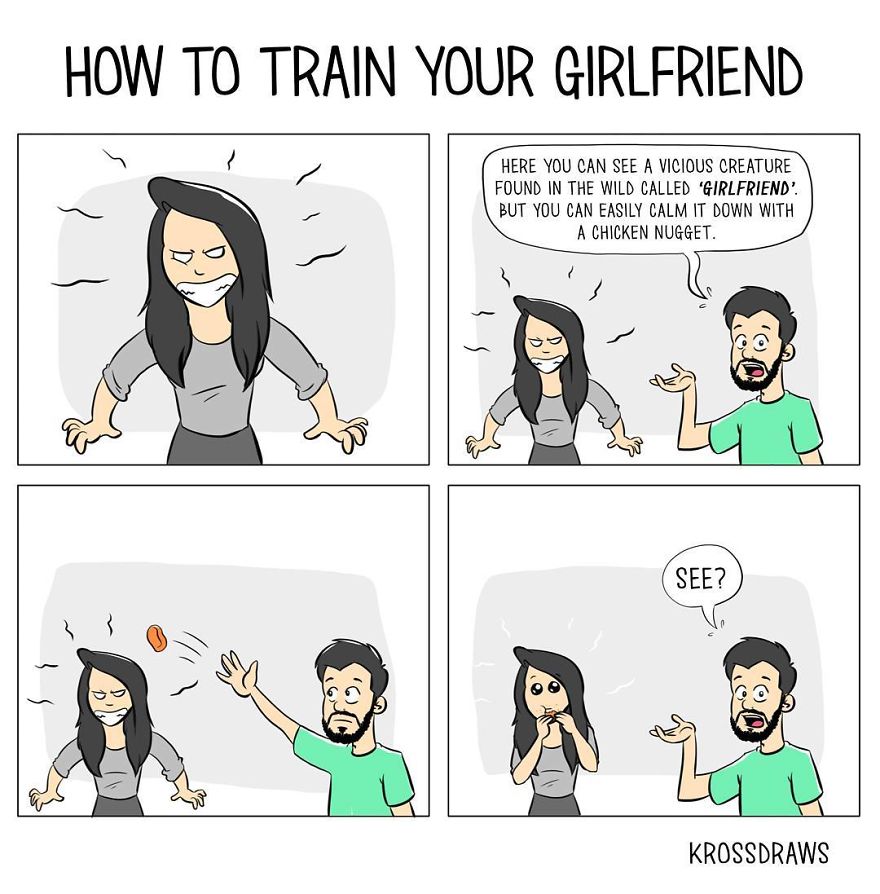 5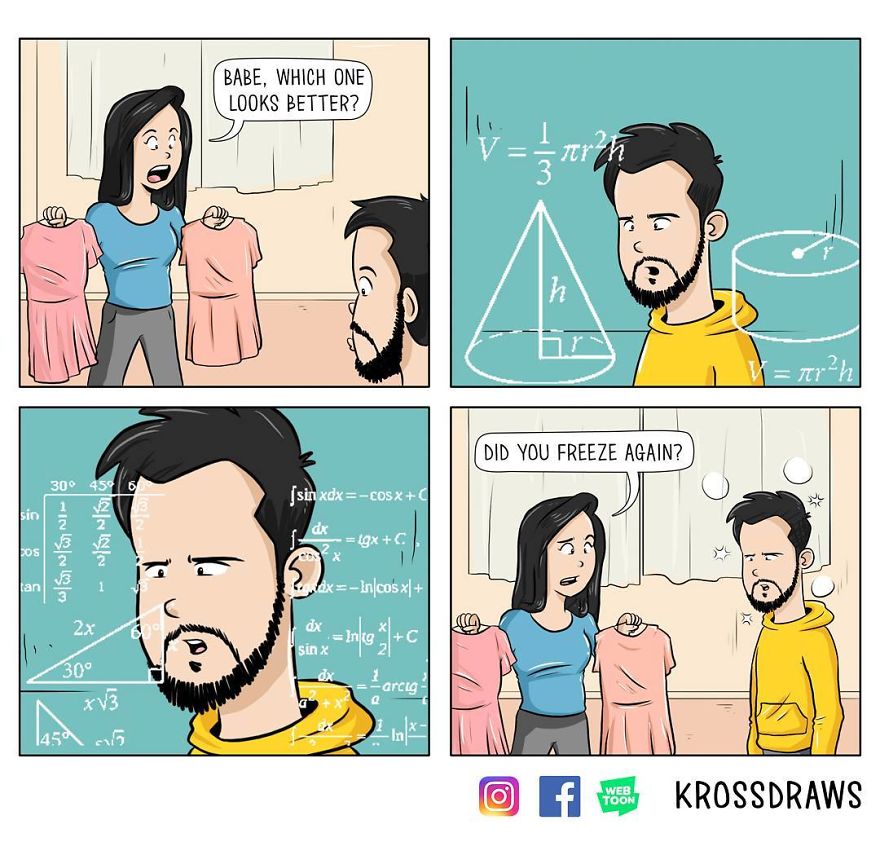 6
7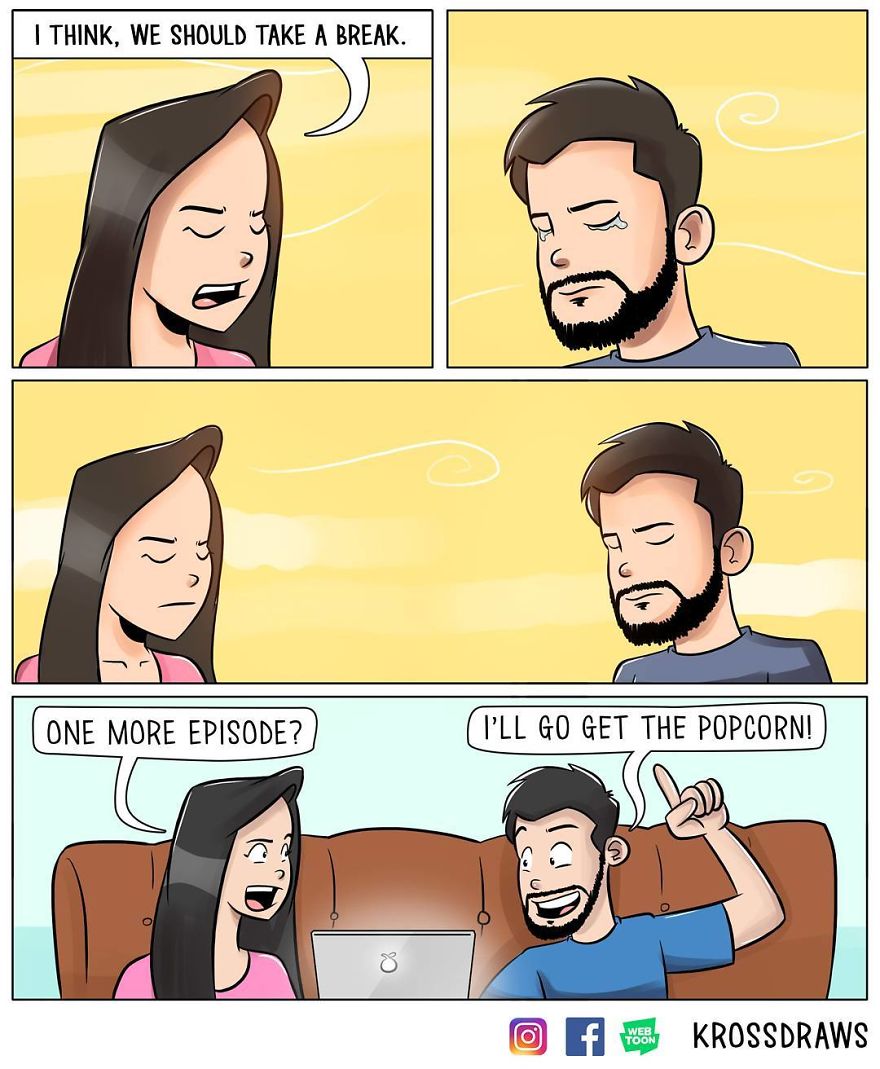 8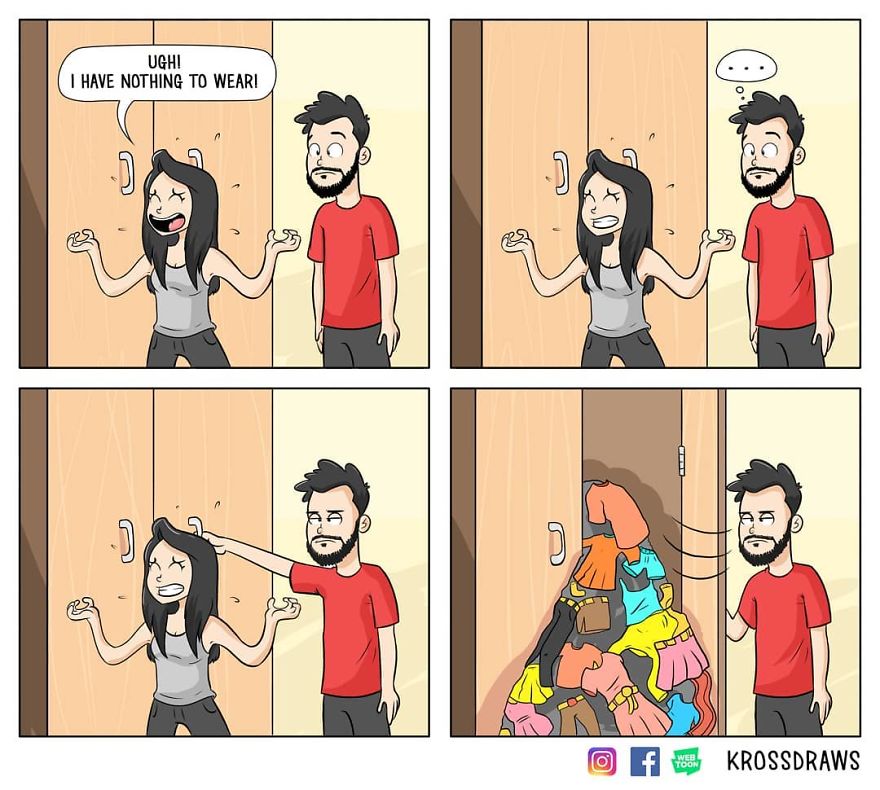 9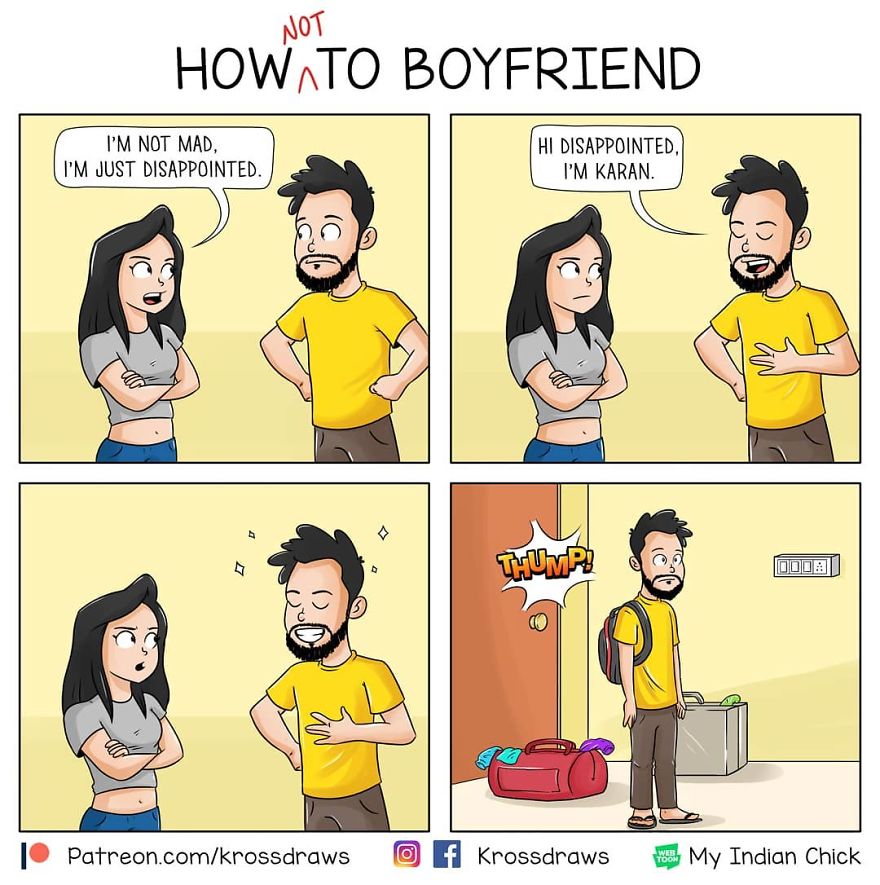 10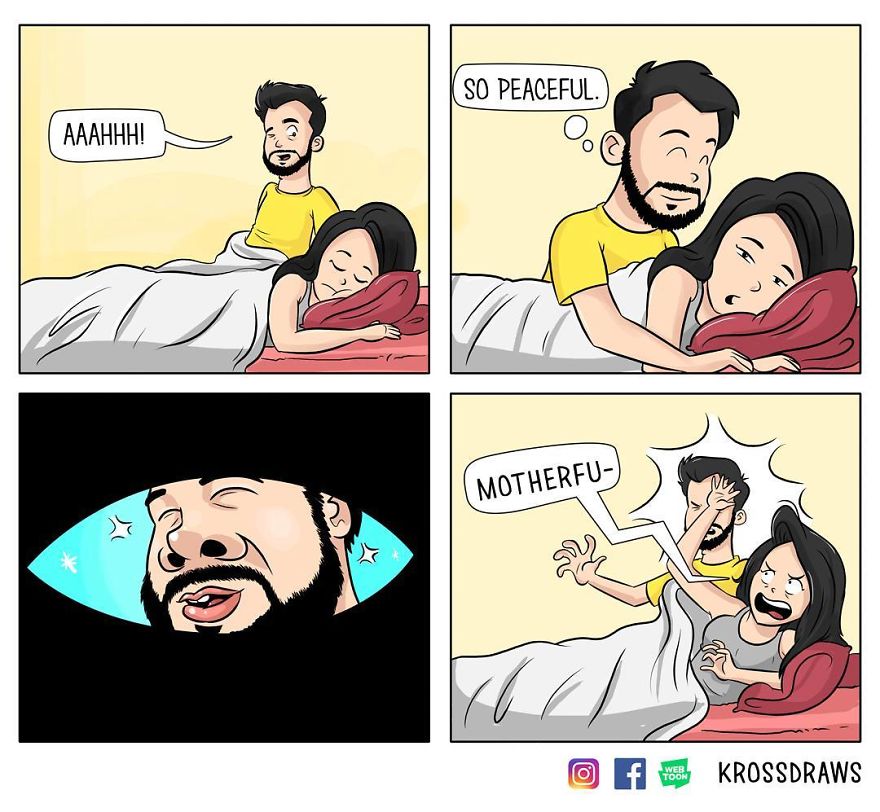 11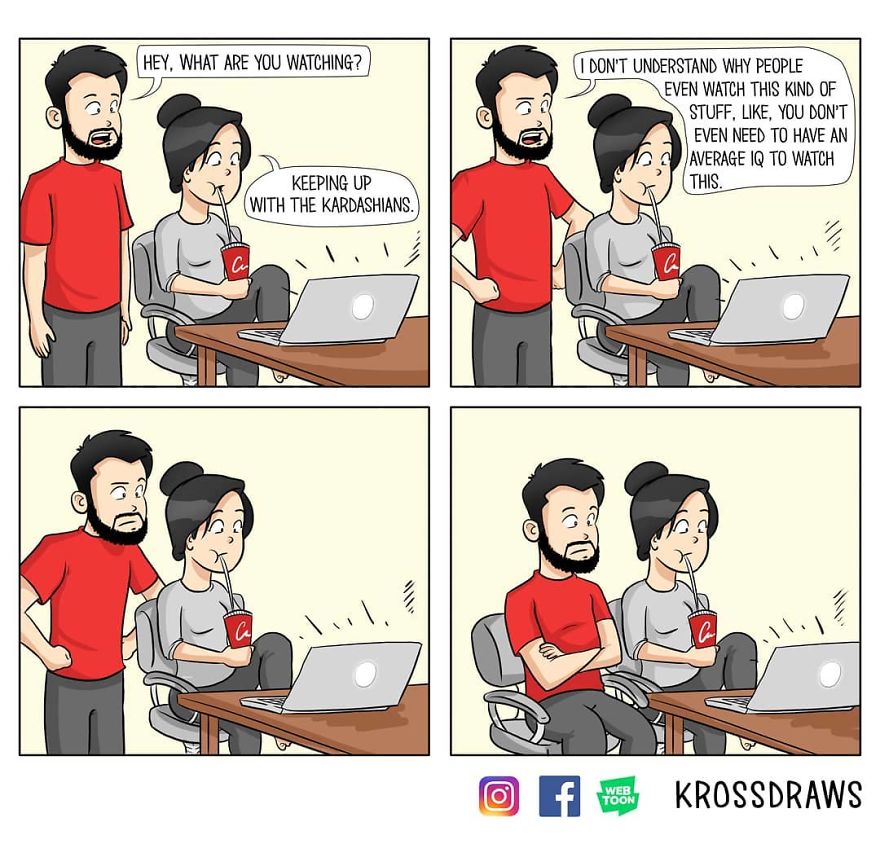 12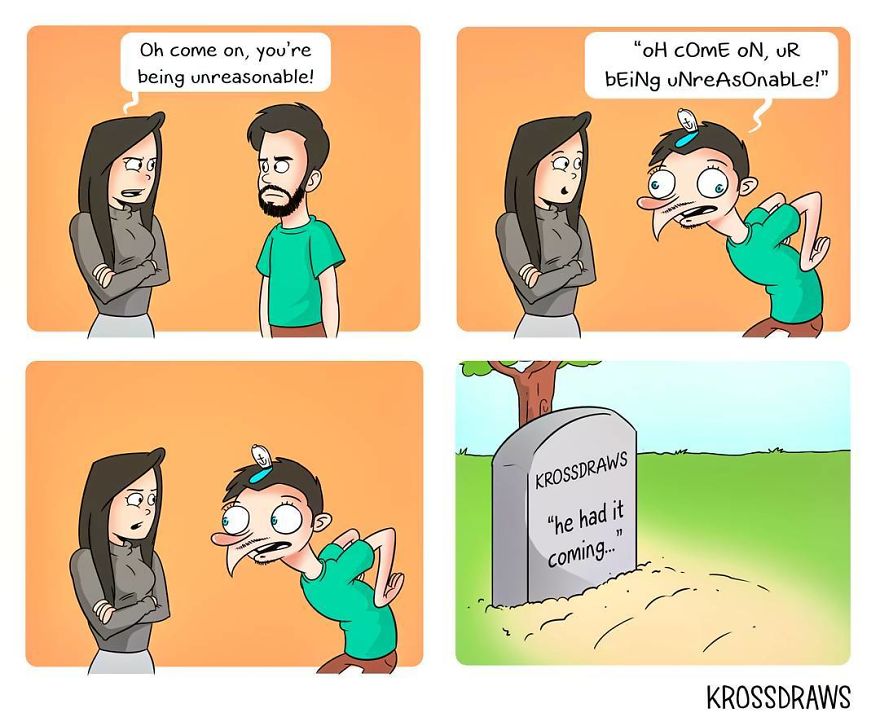 13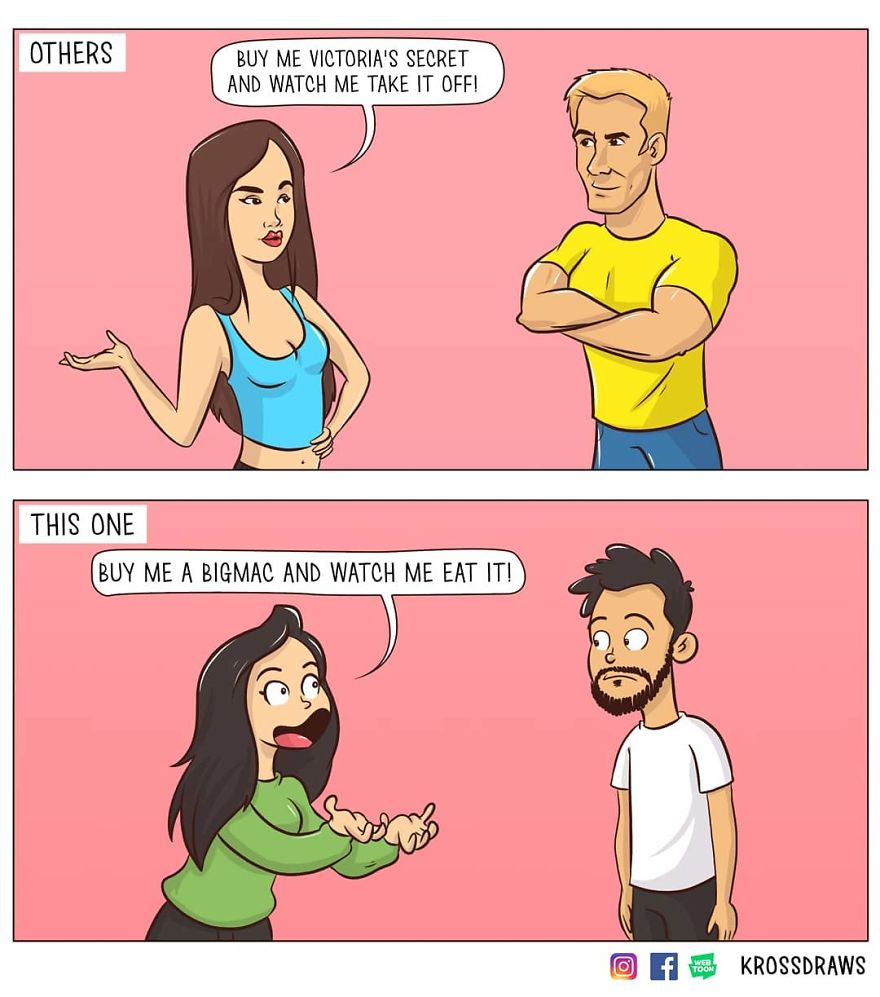 14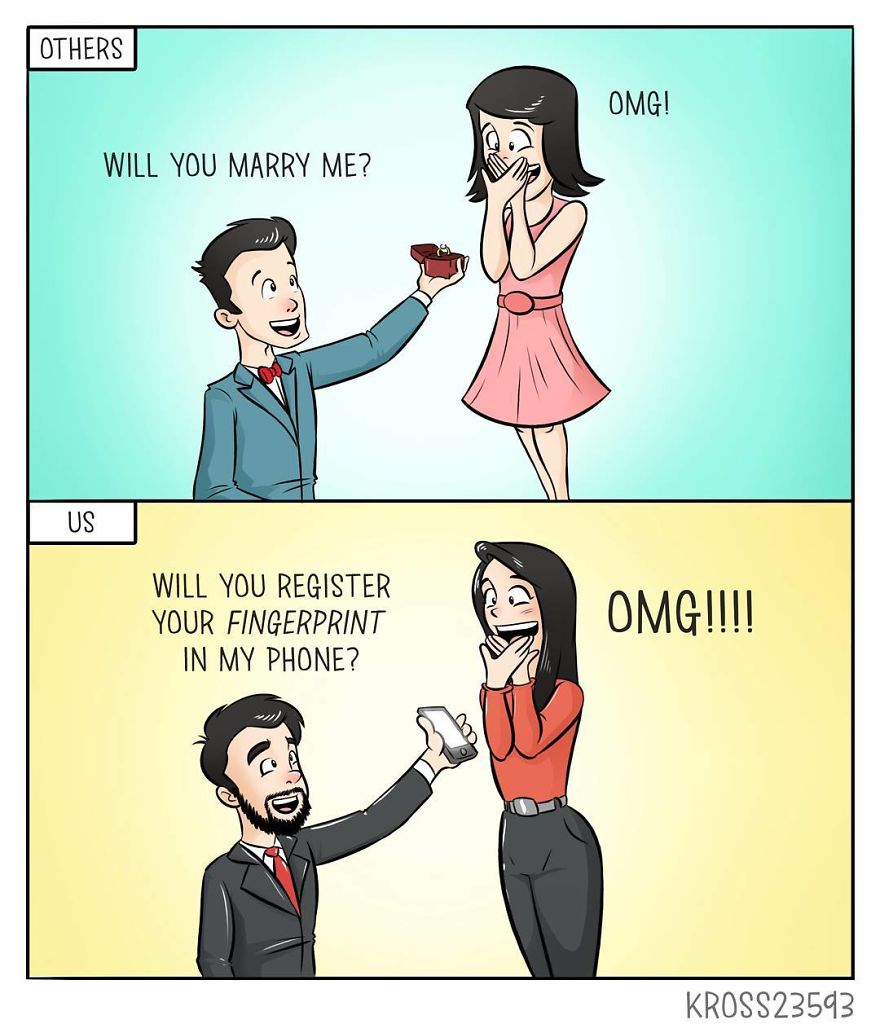 15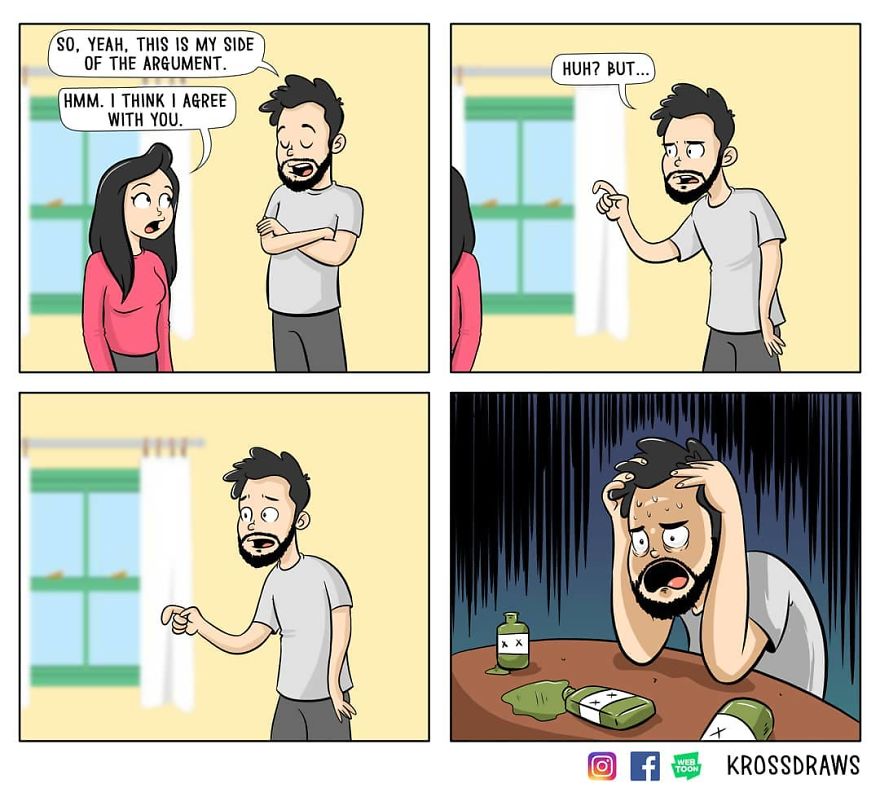 16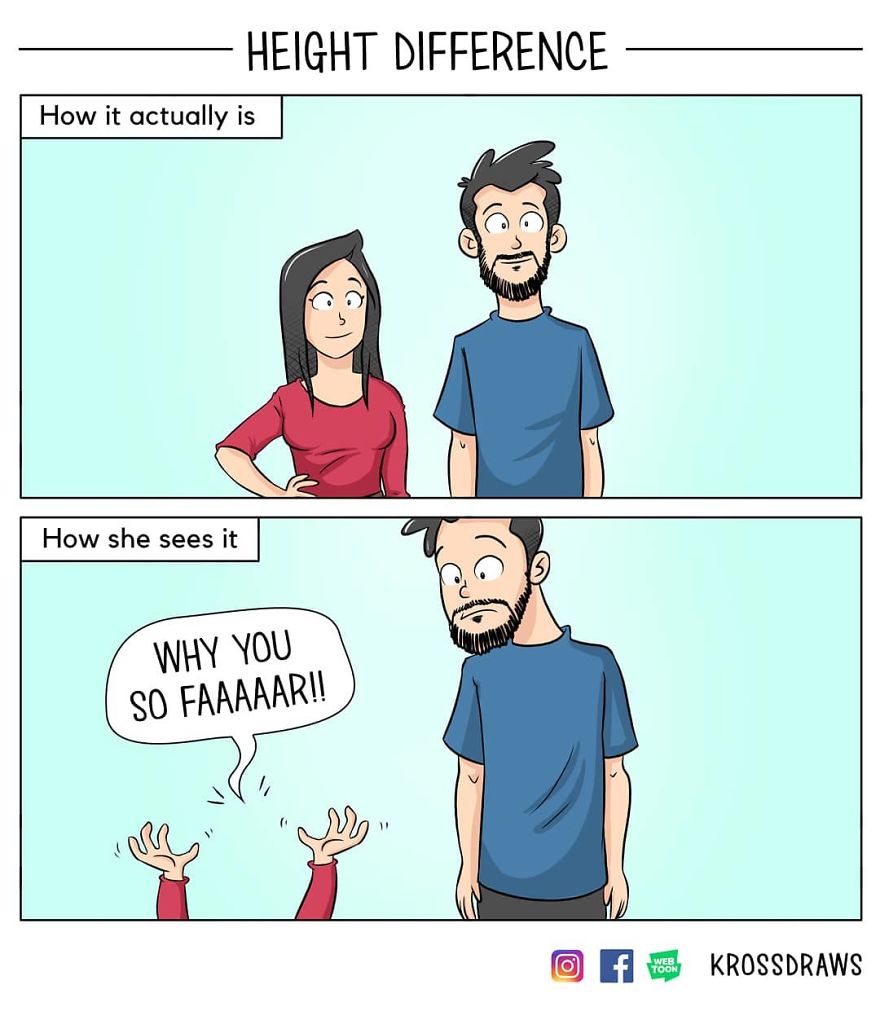 17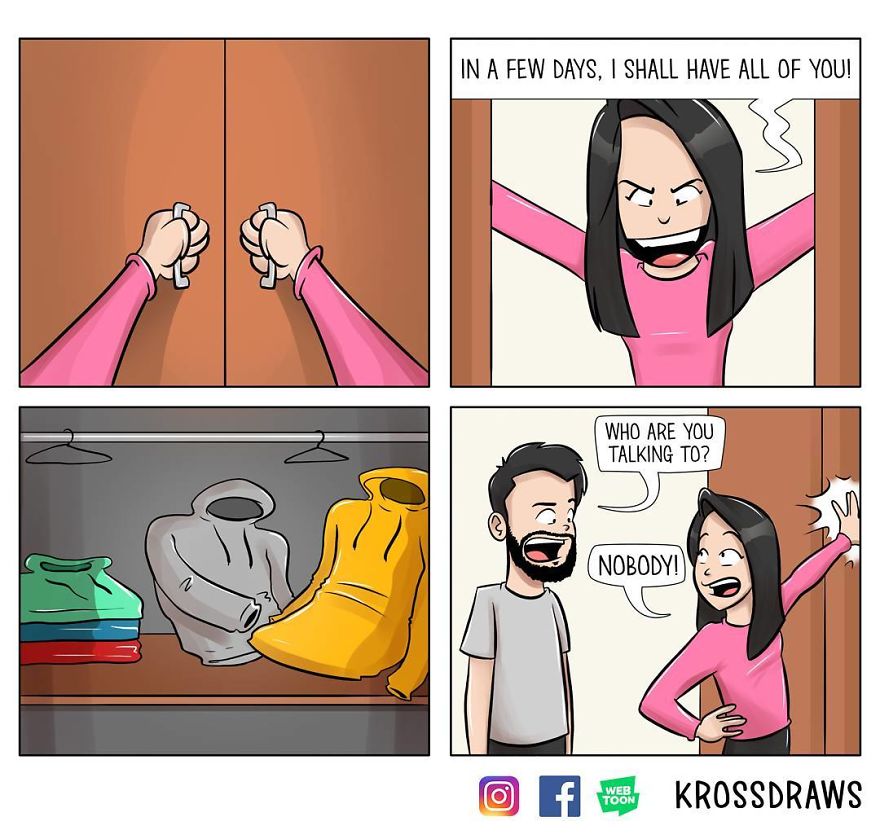 18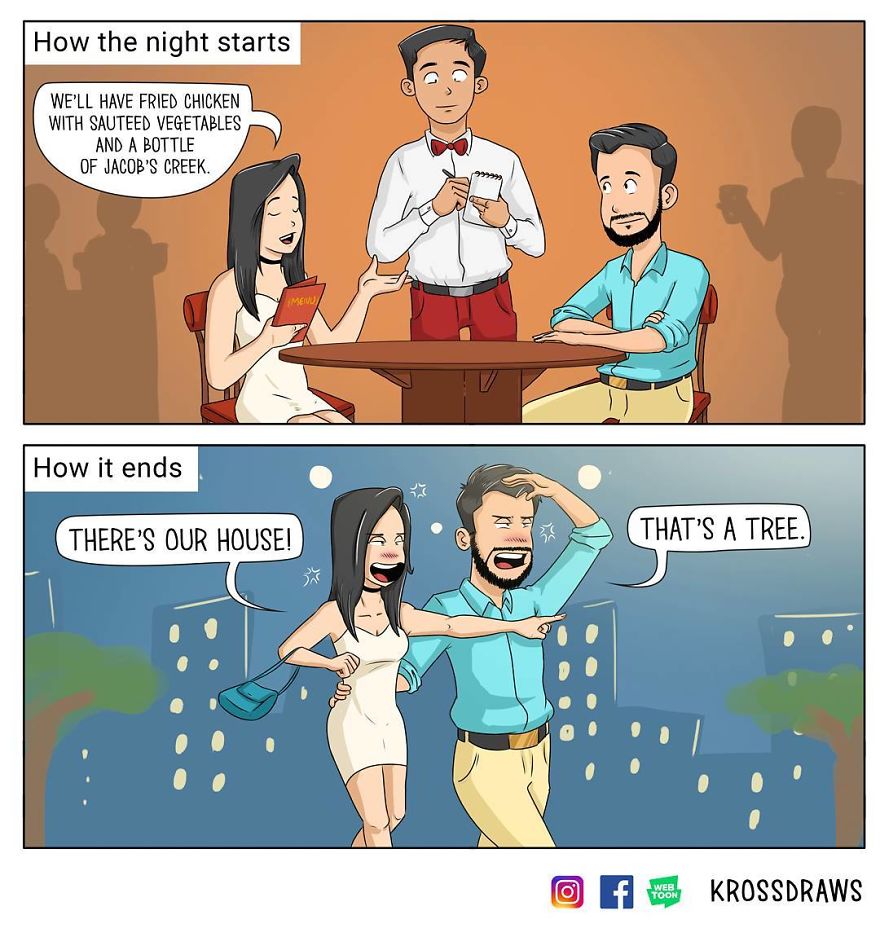 19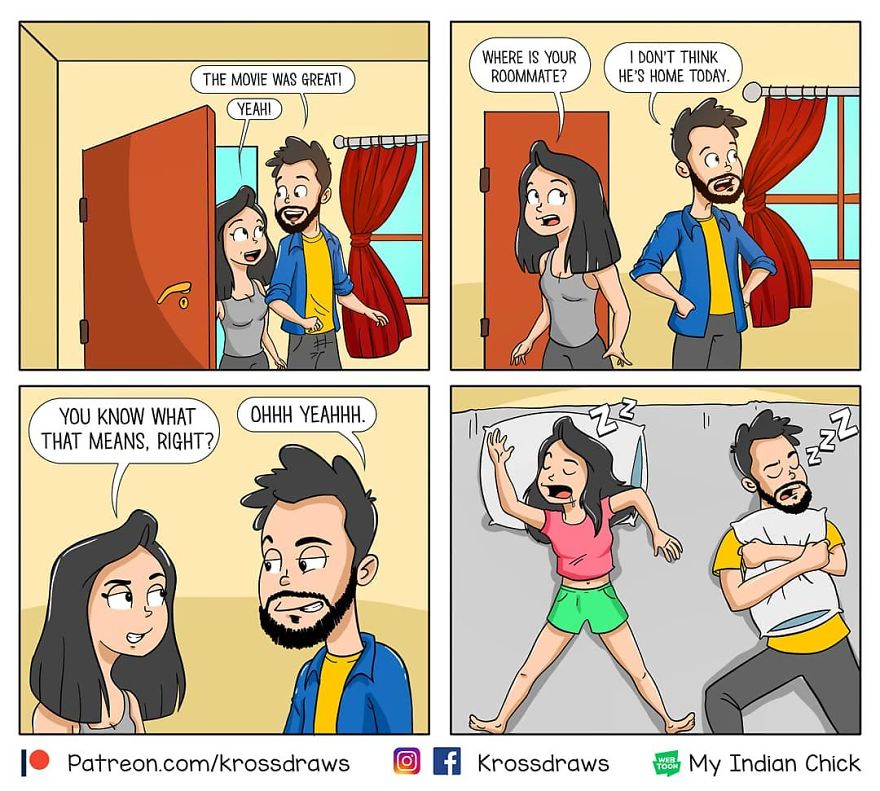 20
21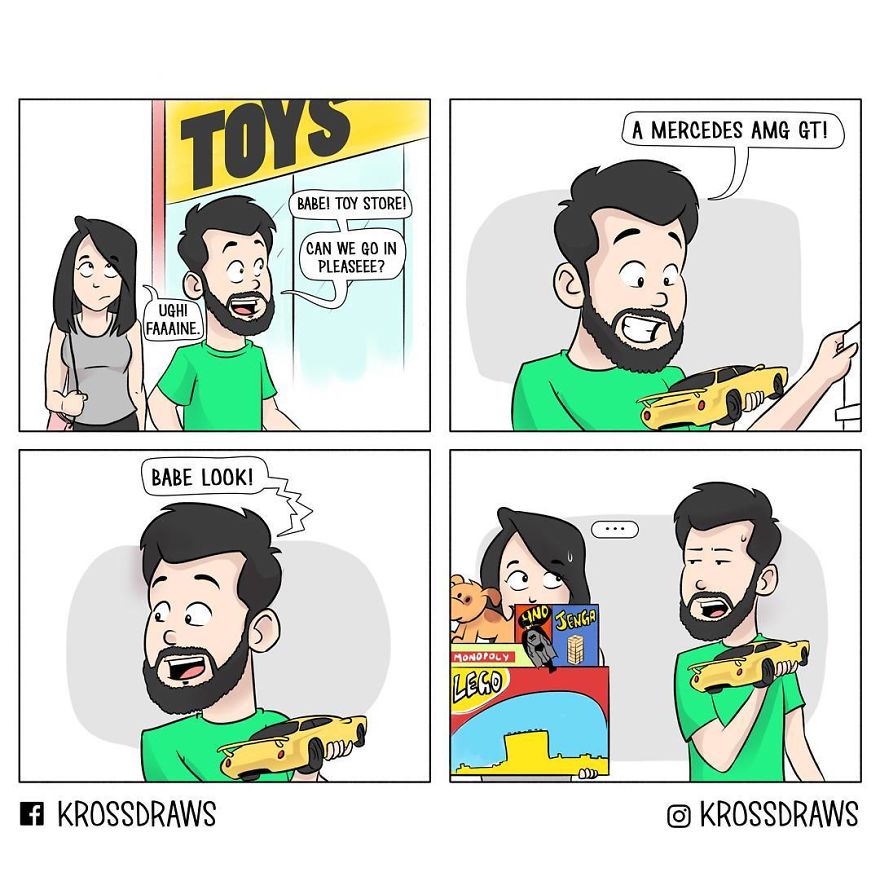 22
23
24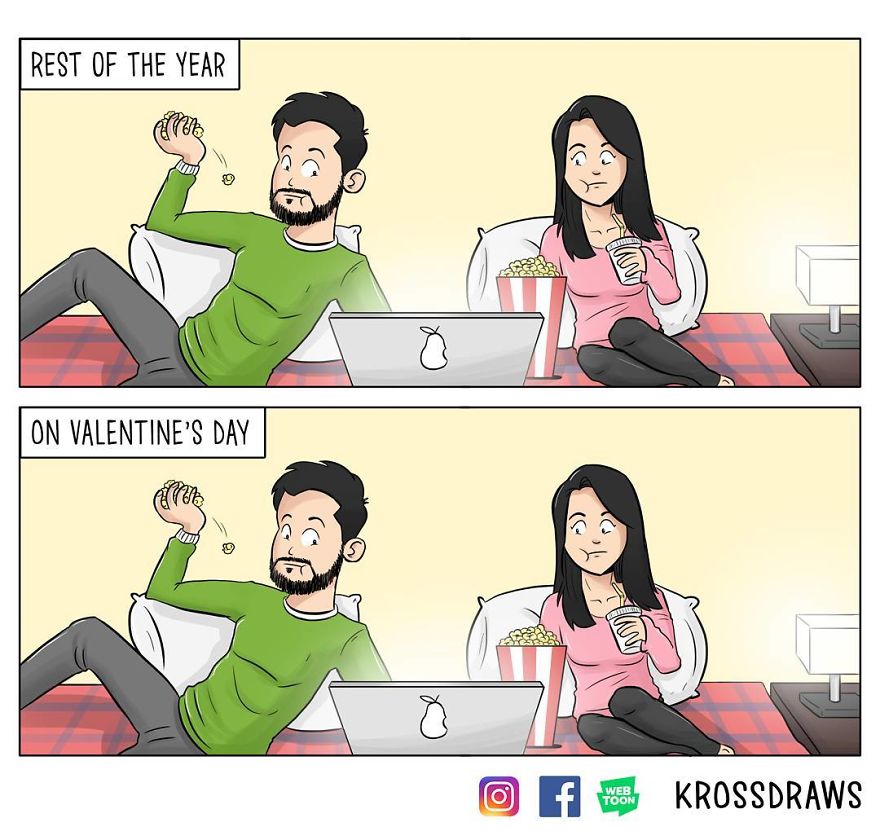 25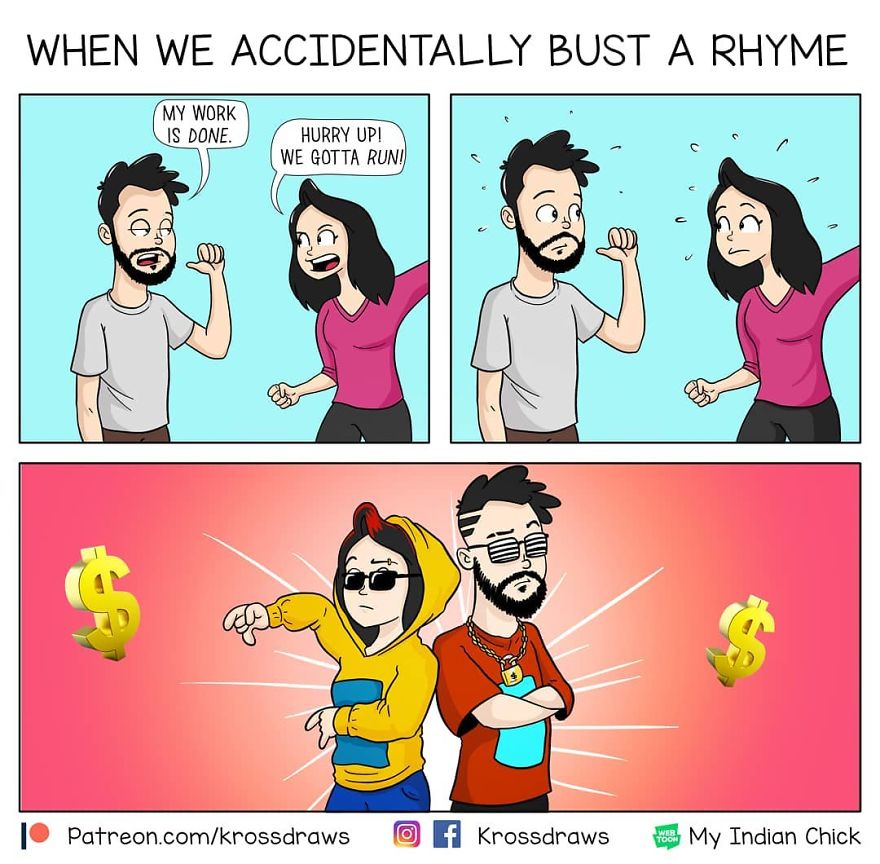 26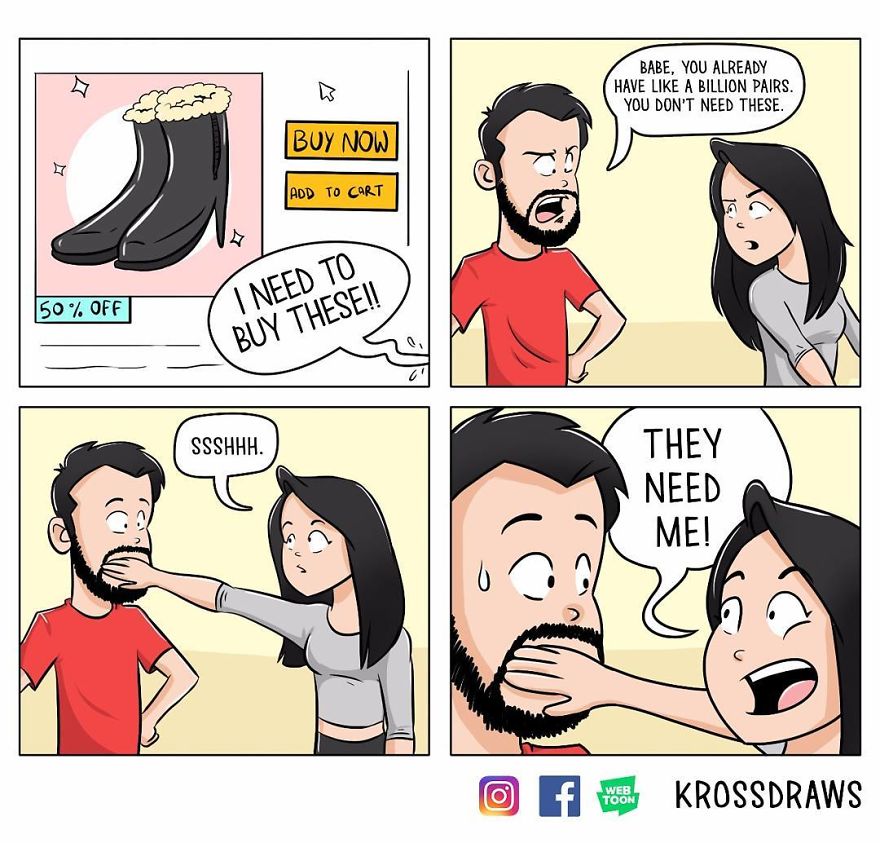 27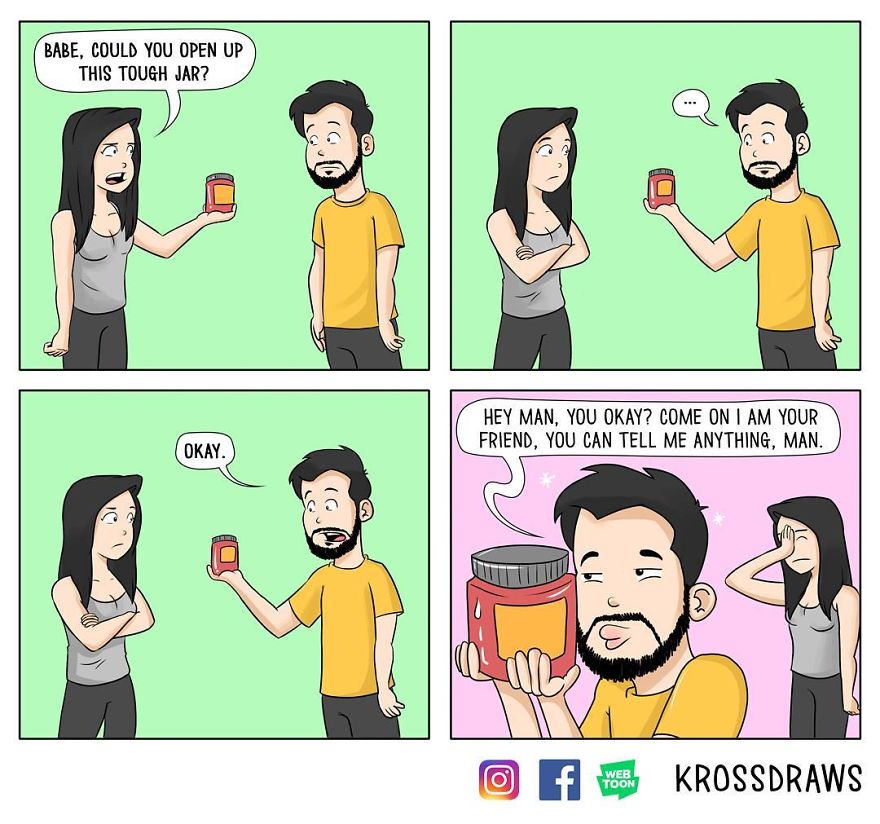 28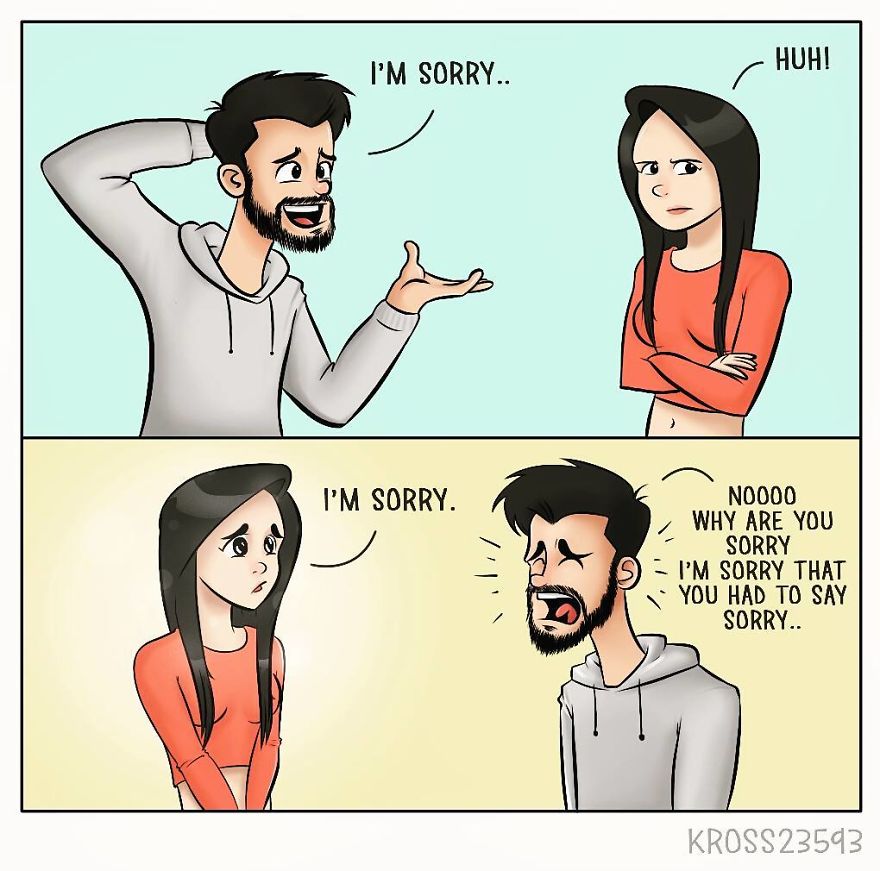 29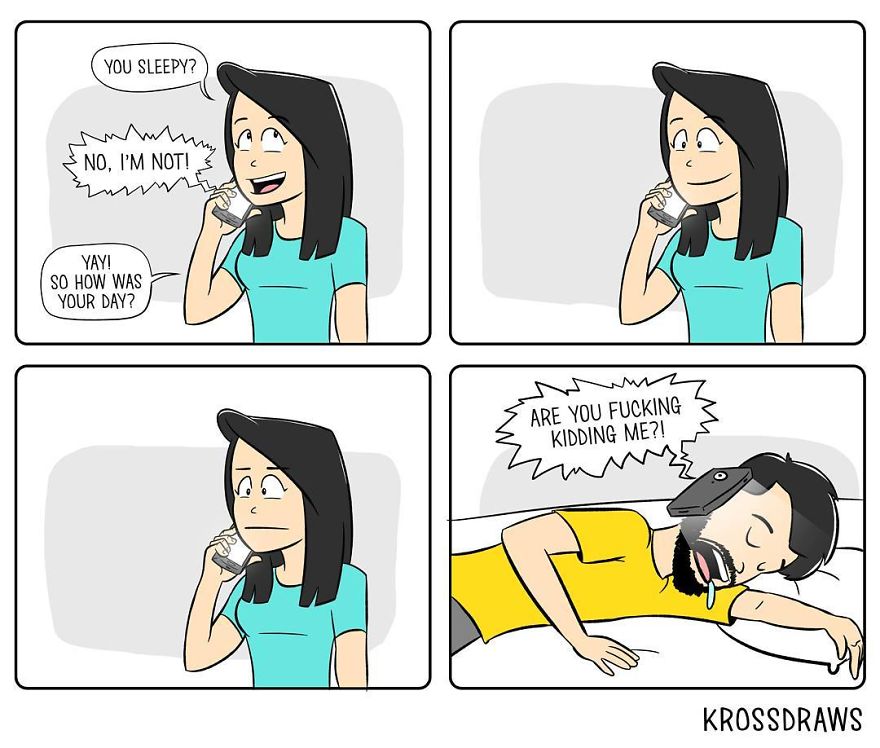 30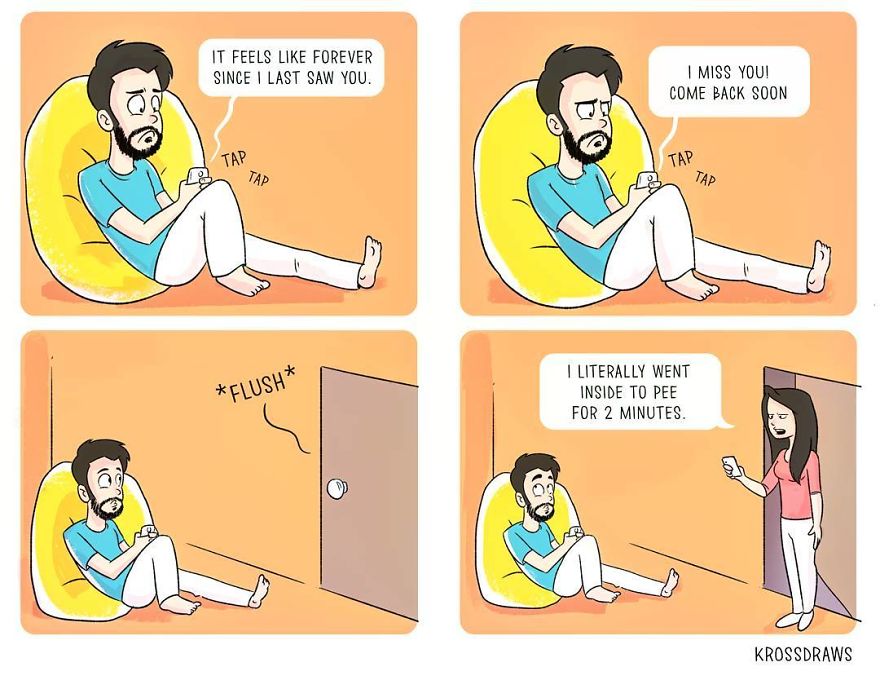 31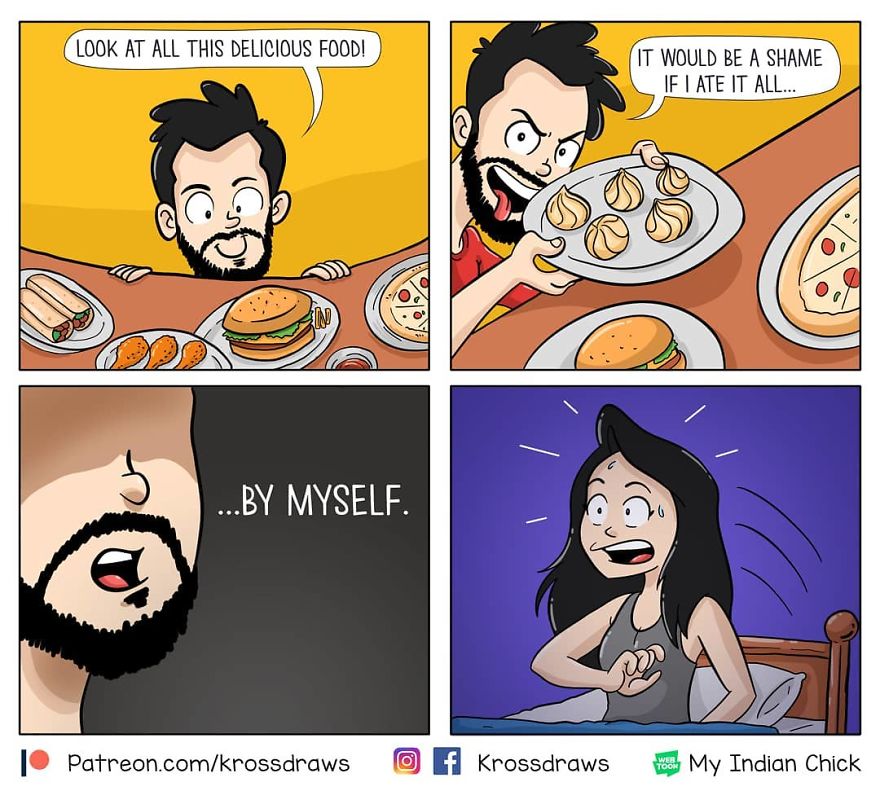 32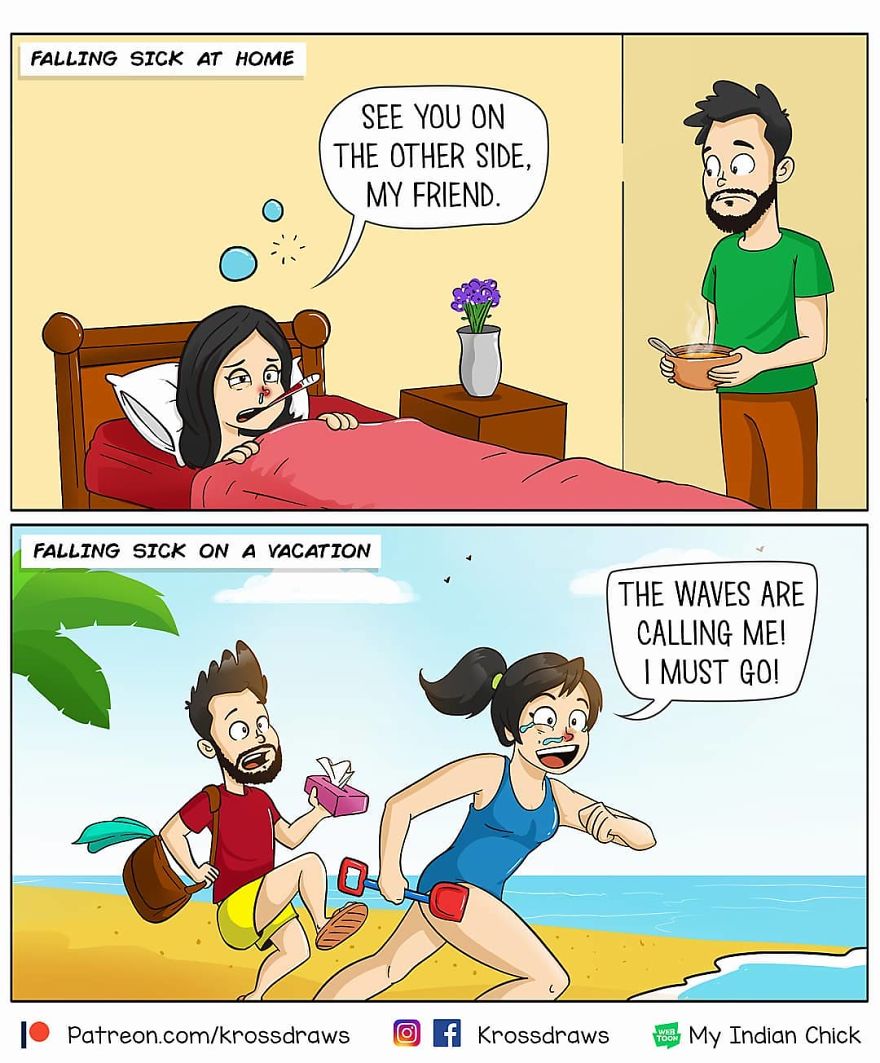 33
34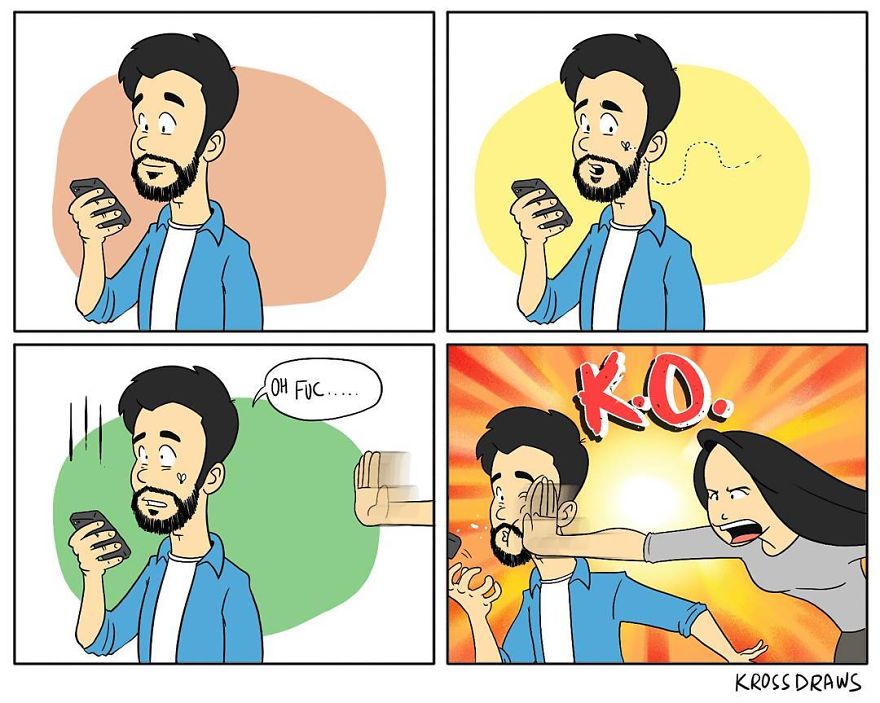 35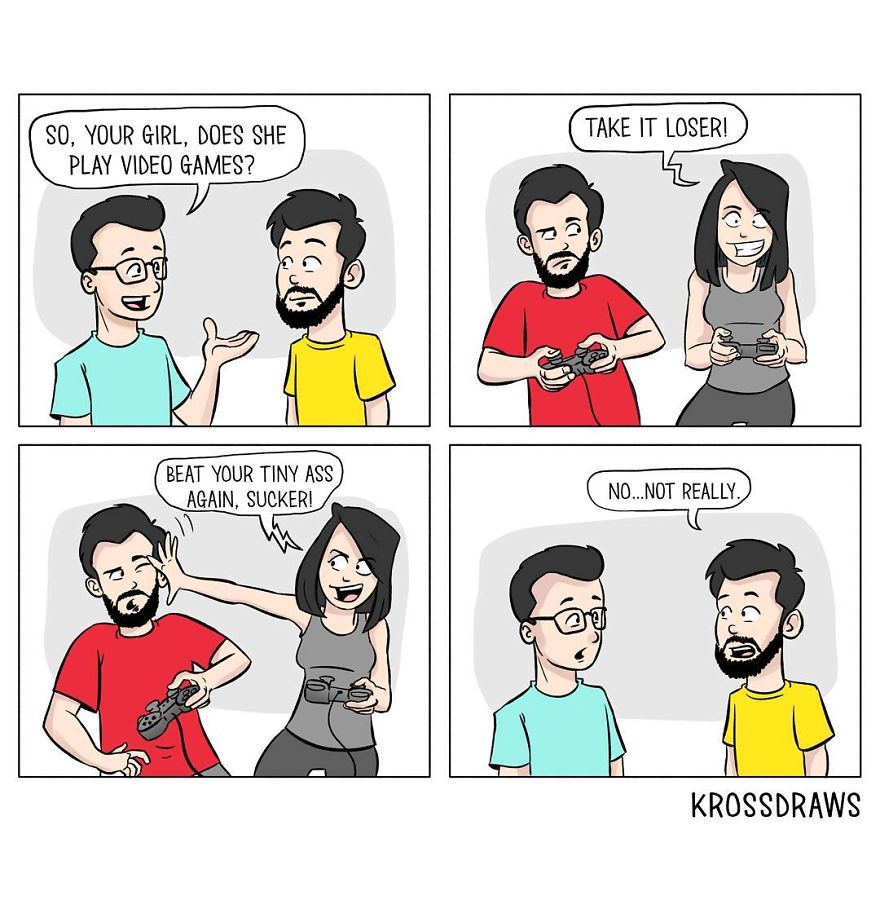 36
37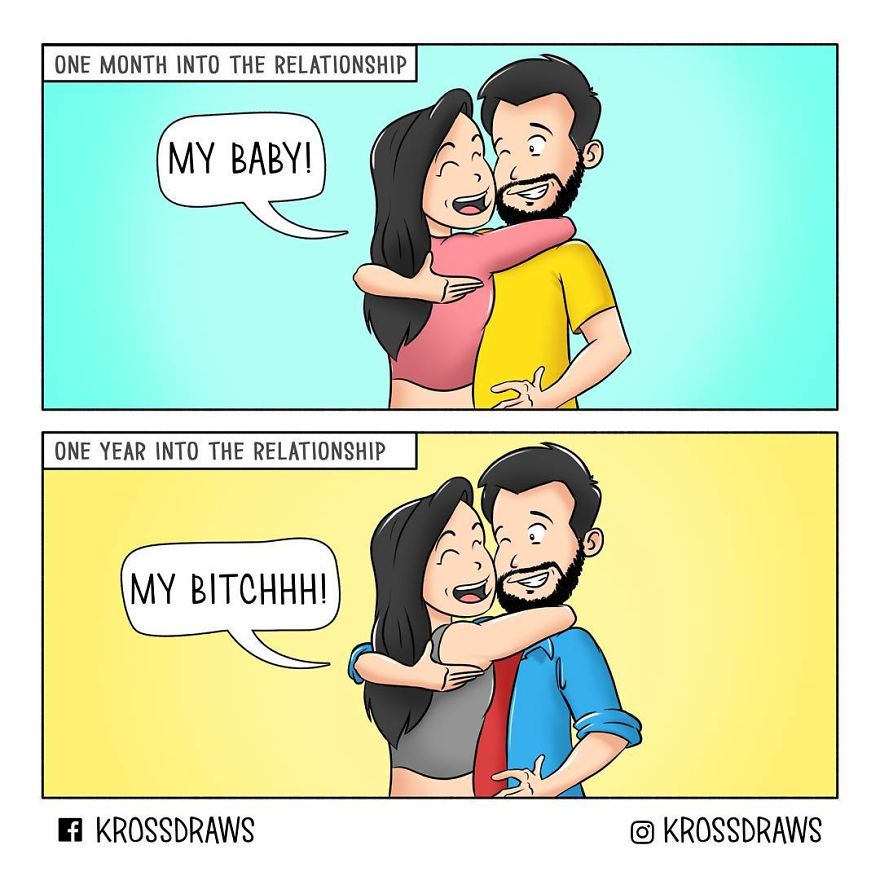 38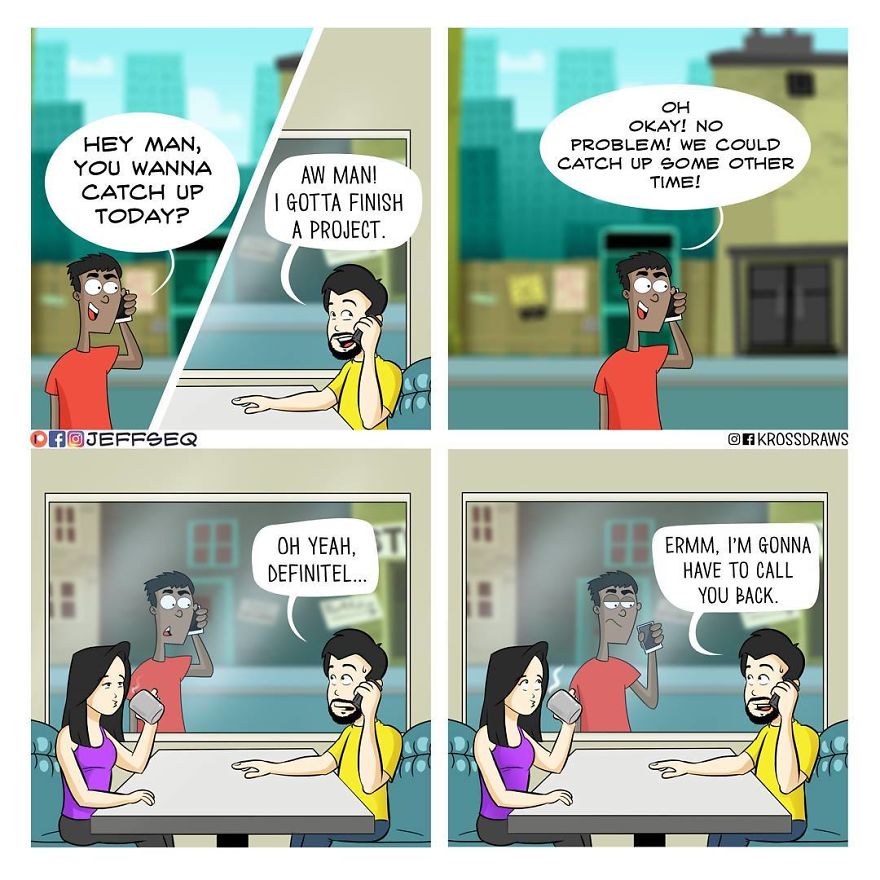 39
Do you agree with the illustrations? Let us know in the comments section below!