You've probably heard it more than a thousand times that life changes after you have a baby. Well, we would like to make it clear that not only does it add new responsibilities and more love in your life, but having a baby also has a dramatic influence on your day to day work, your daily schedule, your diet and also your sleep. Rarely will you get a 'me time' and hence your time in the bathroom, in the bedroom alone or with your partner will get curtailed as you'll always be worried about the baby even when it is asleep.
It has been found and proven that the whole working system of organization of a family changes completely after the birth of a child. You being the parent will start adjusting your time according to the needs of the baby and hence will dedicate less time for yourself in the process. Also, you'll opt for a healthier lifestyle and a healthier diet. The priority in your life will be your baby which means that you will also sacrifice your sleep in order to make sure that the baby's needs are attended to. One of the many positives of having a baby is that you will feel stronger and will be more confident after having a baby and naturally this has a positive impact on the relationship that you share with your partner.
Going through some of the difficult phases during the pregnancy and after having a baby will make you appreciate the sacrifices, your parents have made to bring you up. You will also start looking at your parents from a completely different perspective as a result of which your respect for them only increases with time. Also having a baby makes you choose to spend time with friends who understand your situation or the ones who have children just like you do.
There are many more changes that take place in the life of a person after he/she becomes a parent. We have compiled a few pictures which best illustrate the changes one goes through after having a baby.
1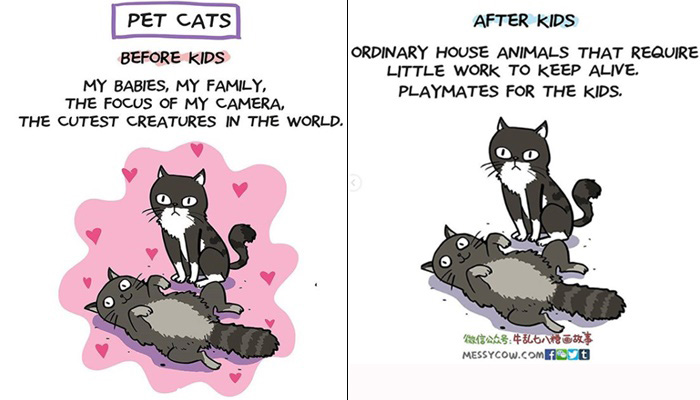 2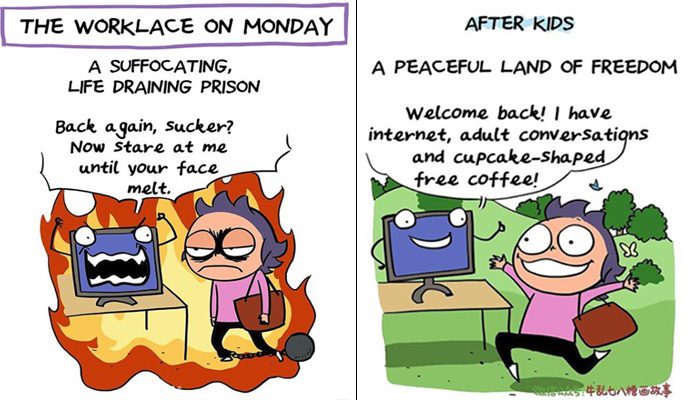 3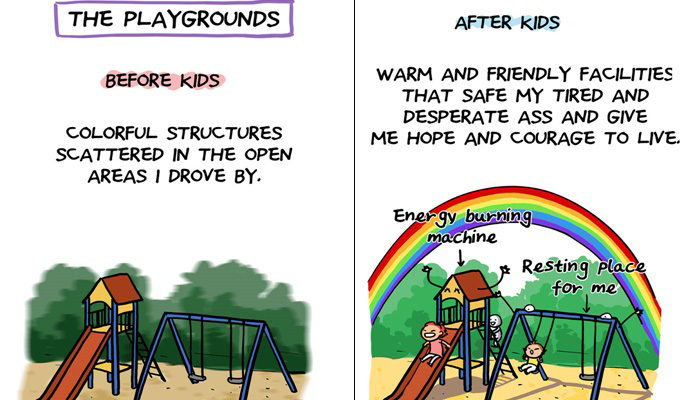 4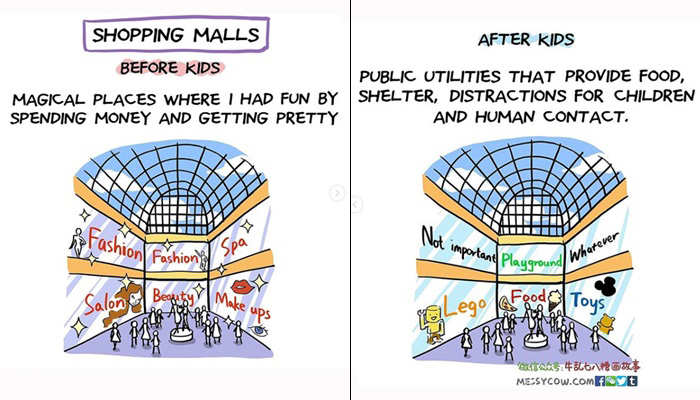 5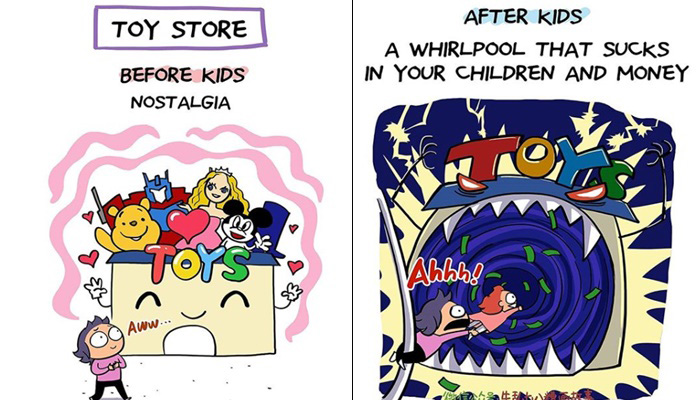 6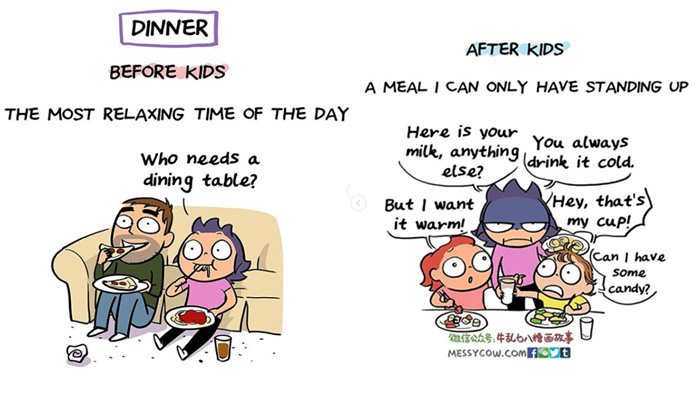 7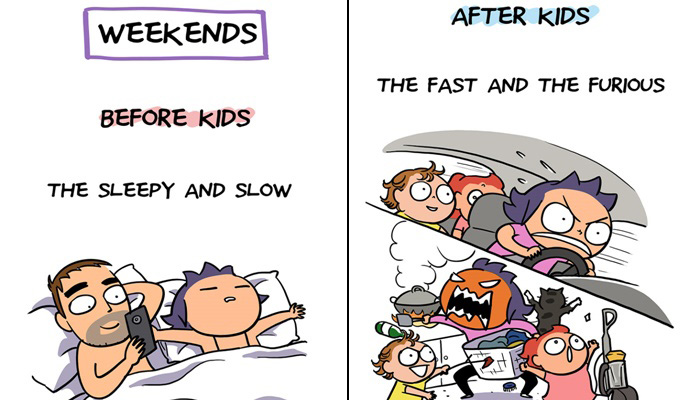 8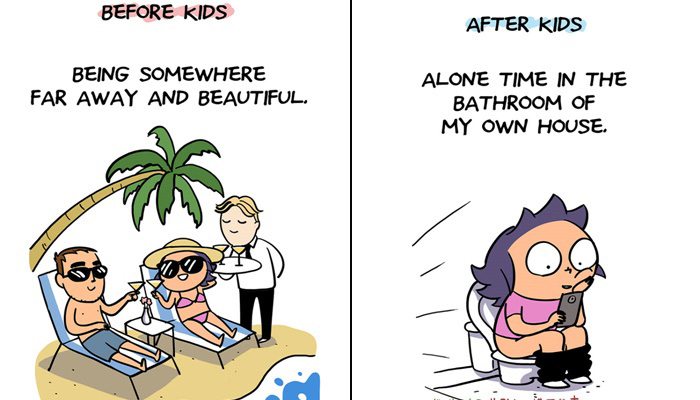 9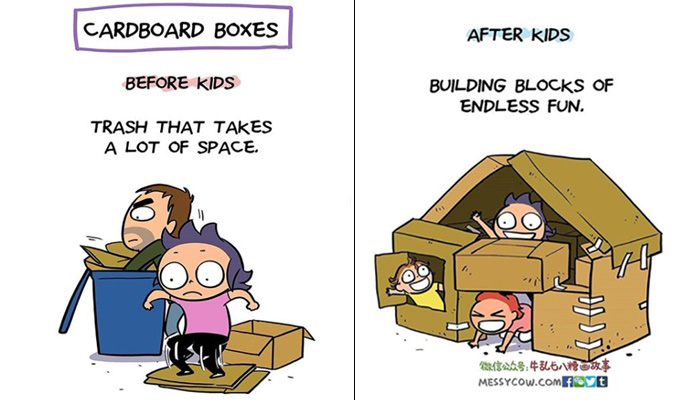 Image Source: https://www.instagram.com/messycow/
Do let us know which of the above did you relate to the most in the comments section below!