On his 54th birthday, former Disney illustrator Gary Andrews began keeping a "doodle diary" to document his everyday life as a happily married father-of-two. He never expected that three years later, he'd be using the diary to grieve the death of his beloved wife, Joy.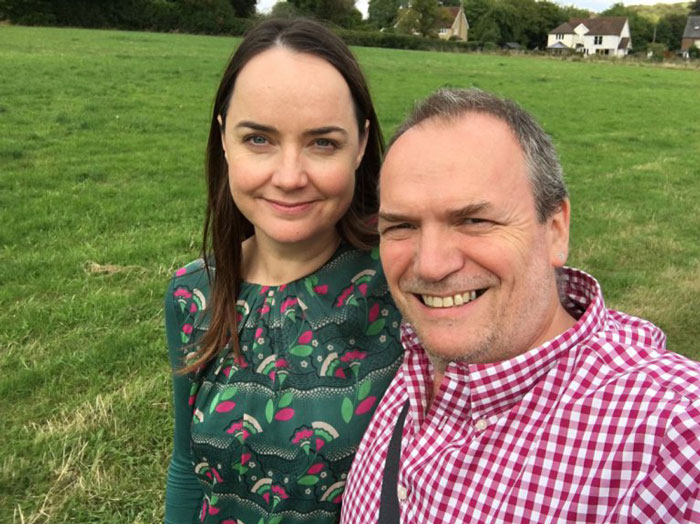 Andrews was away on a work trip to Canada when Joy suddenly fell ill. They'd both assumed it was just the flu, but it quickly became clear that it was much more serious than that. Andrews rushed home to be with Joy, but by the time he got there, he was devastated to learn she had passed away from sepsis.
Heartbroken as he was, Andrews found comfort in being able to pour his emotions out onto the pages of his diary, coping with the loss by drawing little snapshots of life with his children during the grieving process.
"I was crying so hard it was difficult to focus on the page. I was drawing through tears," he told the Daily Mail. "Joy had been my soulmate for 19 years. She was beautiful, kind, generous and funny. We did everything together. When I lost her, I felt half of me had gone."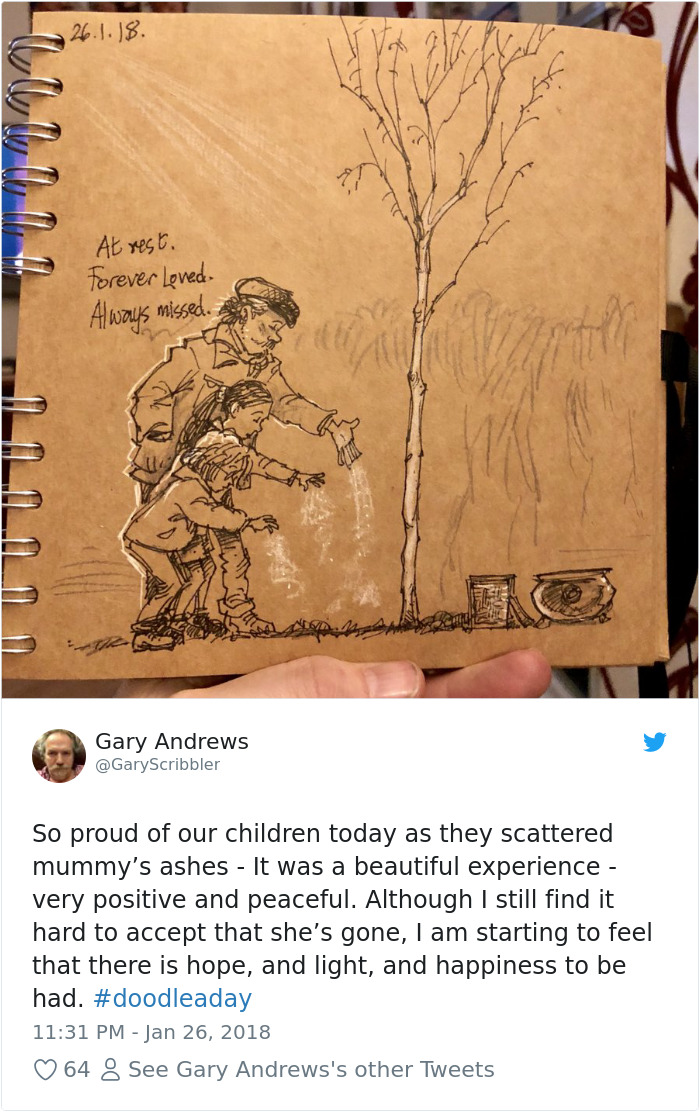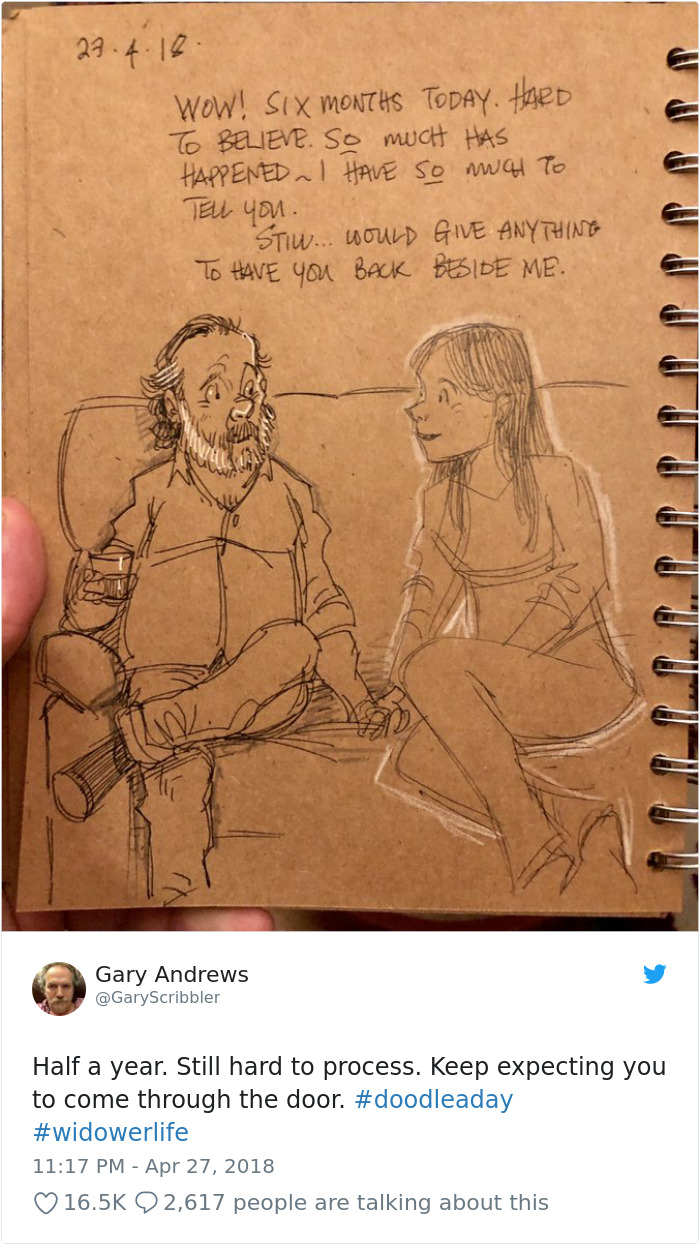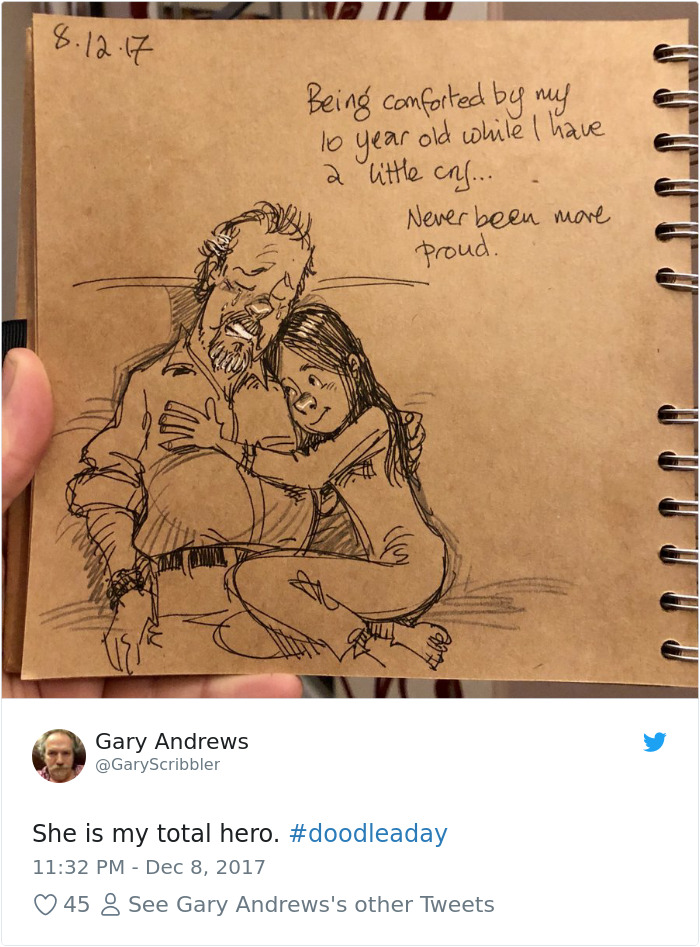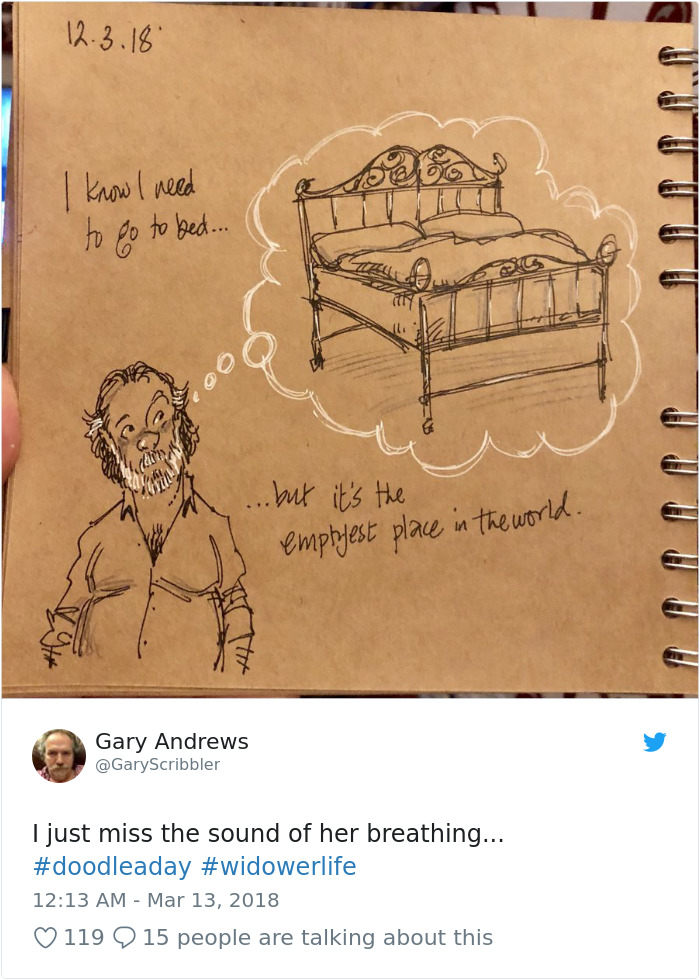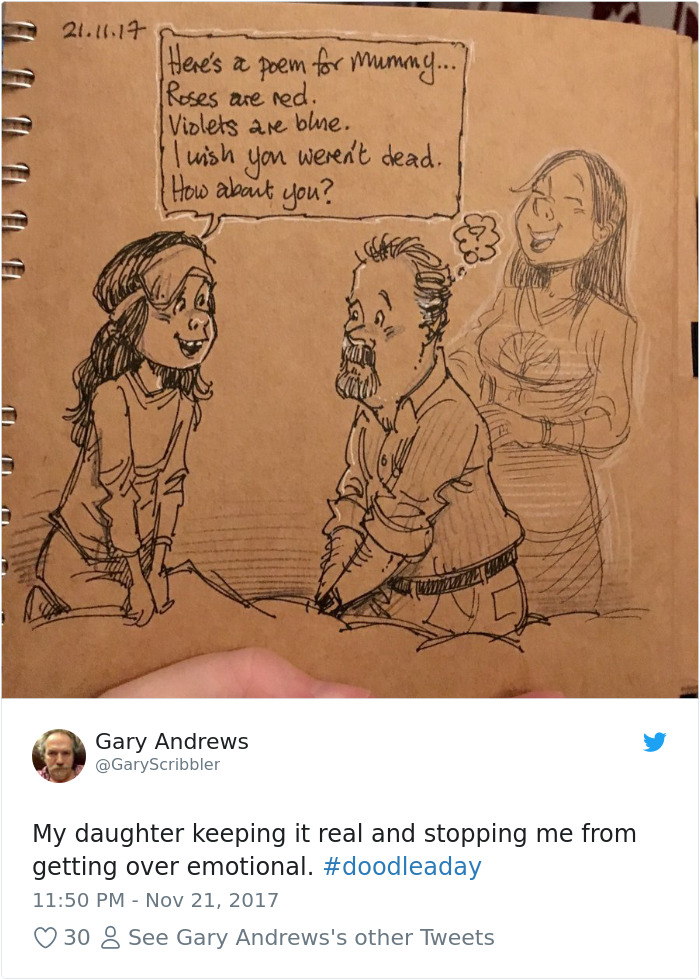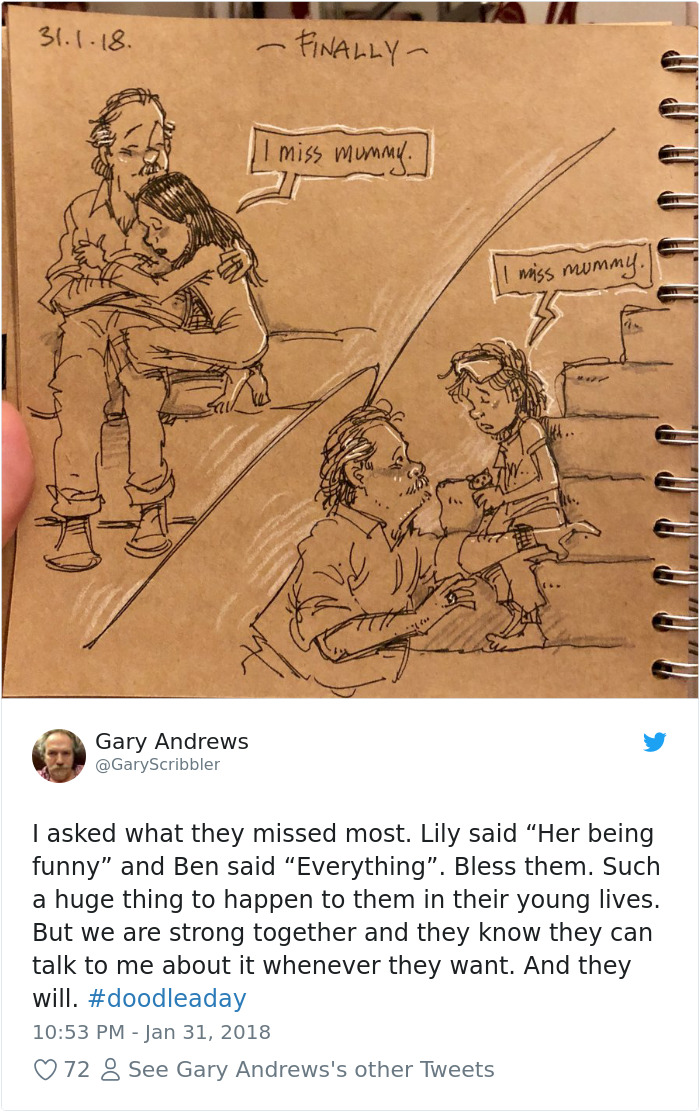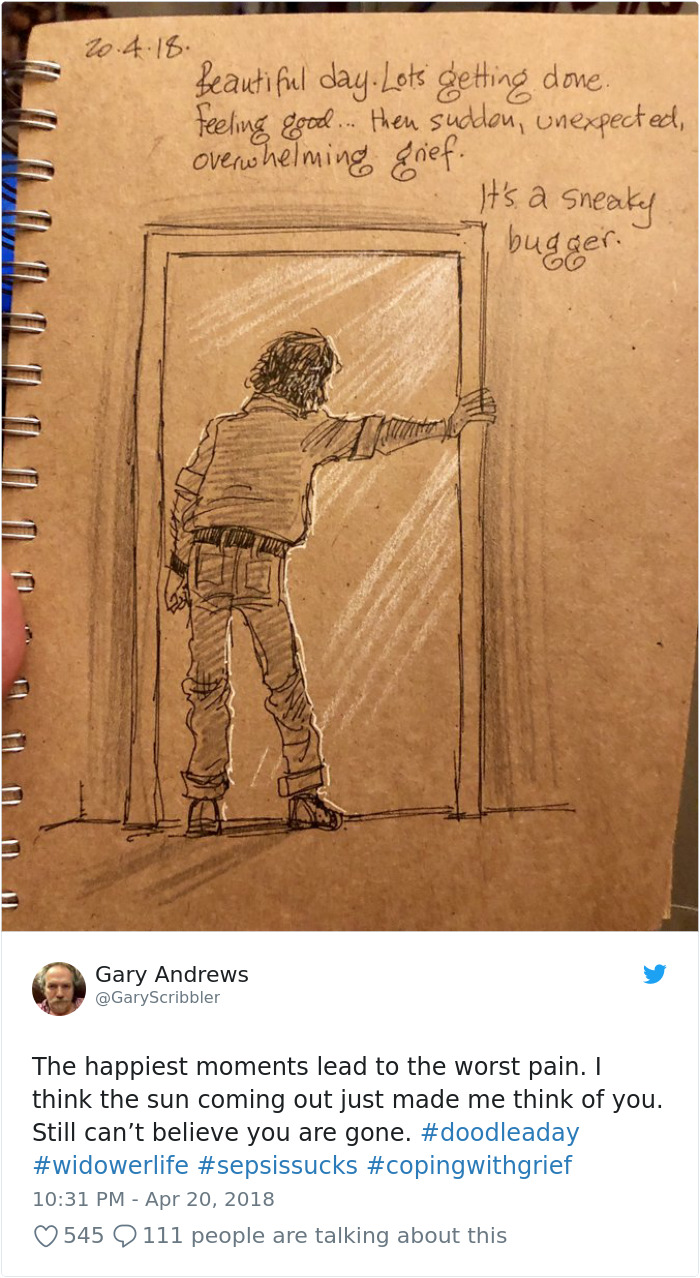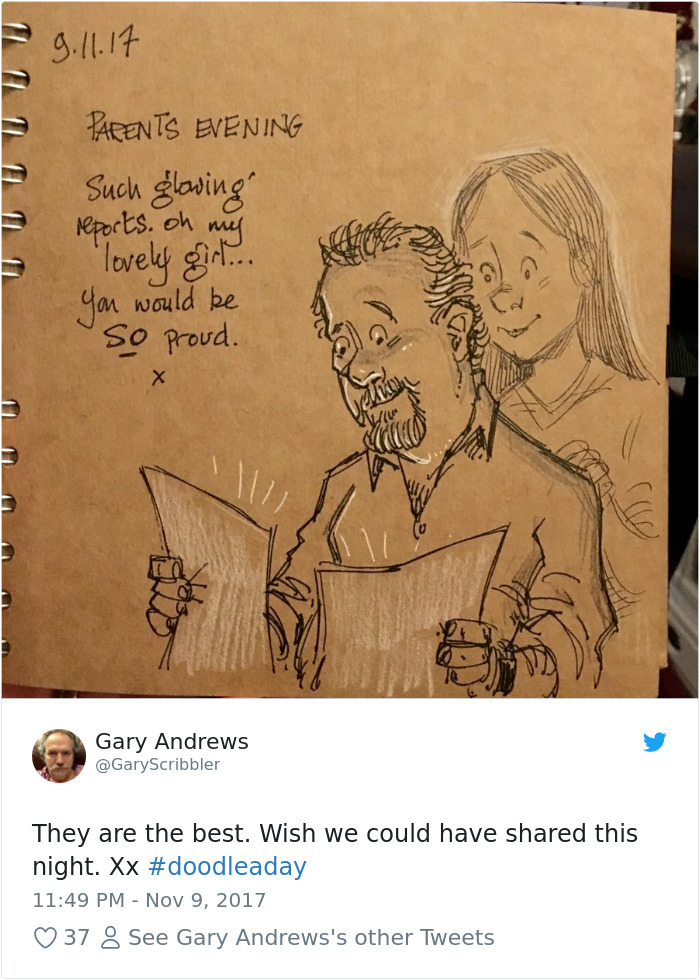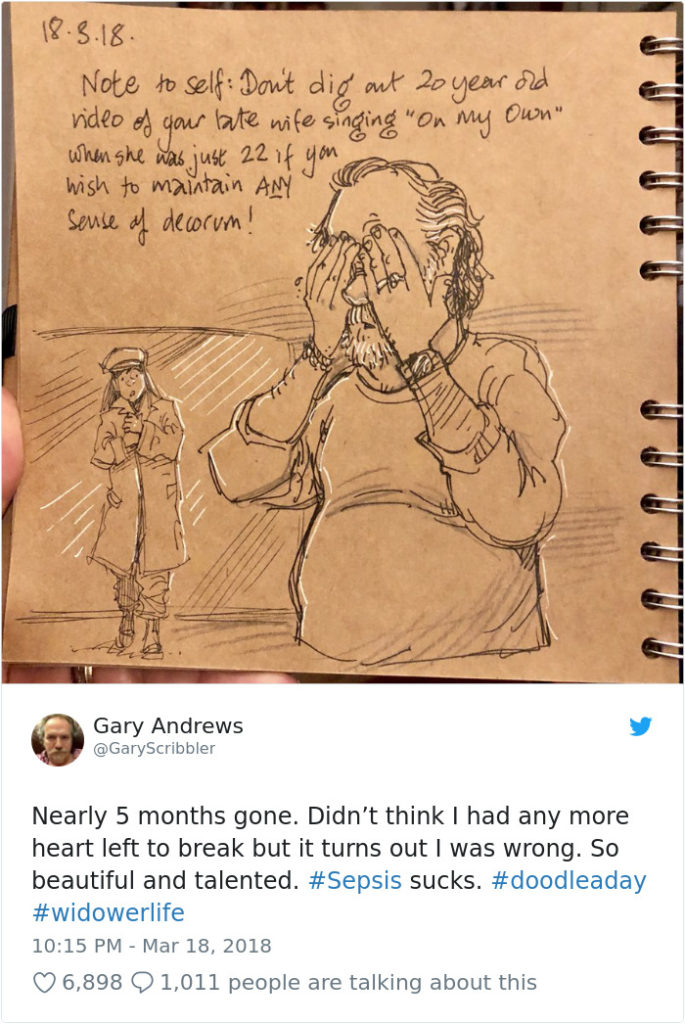 Rest in peace, Joy. Your family loves and misses you so much. You can find more of Andrews' poignant work on Twitter.