Melodrama is the term used to express strong family sentiments, isn't it? As we know Family is a storehouse of emotions. The family is a crew that is eye-witness for Birth to Death of an individual. It is Family that keeps responding with different kinds of emotions on every event occurring in our life. A plethora of humorous stories gets generated in every house across the globe which can match with any mass production factory that produces consumer goods. Let us start this post with two humorous incidences that might have happened in any family on day to day basis.
A teenager used to boast himself as the savior of humanity and a philanthropist to the core. He used to broadcast in friends' circle that his motto of life is to marry a widow and give life to her. Frustrated with his blah-blah, a cool pal replied—"Dude my granny will turn 85 this Christmas, and she is a widow!"
Many marriages are broken due to reason as silly as snoring. Once a lady with a stuffed nose turned to her hubby in midnight and uttered—"Darling I am unable to sleep due to this stuffed nose." Hubby in a disturbed sleep replied, "No problem sweetheart will bring a plunger."
"A family is a unit composed not only of children but of men, women, an occasional animal, and the common cold."  Said Ogden Nash an American poet.
Today majority of the world is heading towards nucleus families and here is an Israel artist by name  Yehuda Devir, who has portrayed the day in day out chaos and fun-filled moments he shares with his wife in his illustrations. Definitely, ongoing through all his illustrations, we all can easily connect to these incidences as they are part and parcel of any family in any part of this globe.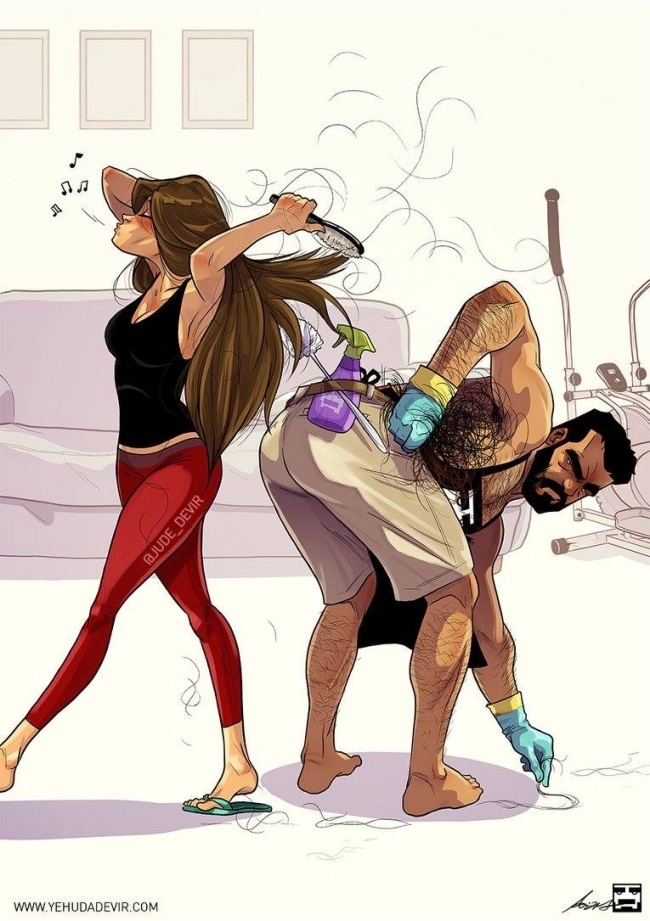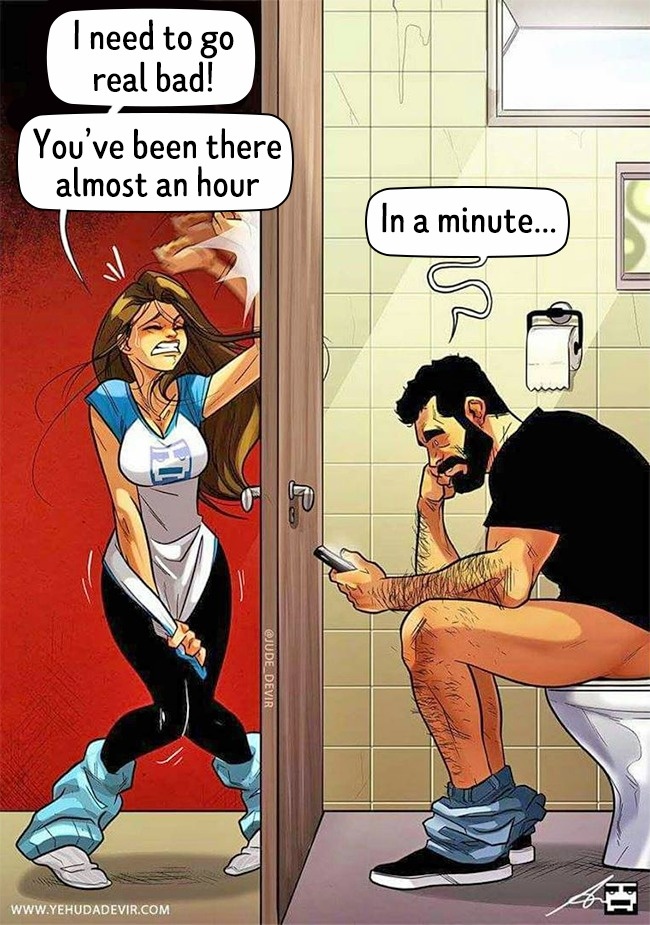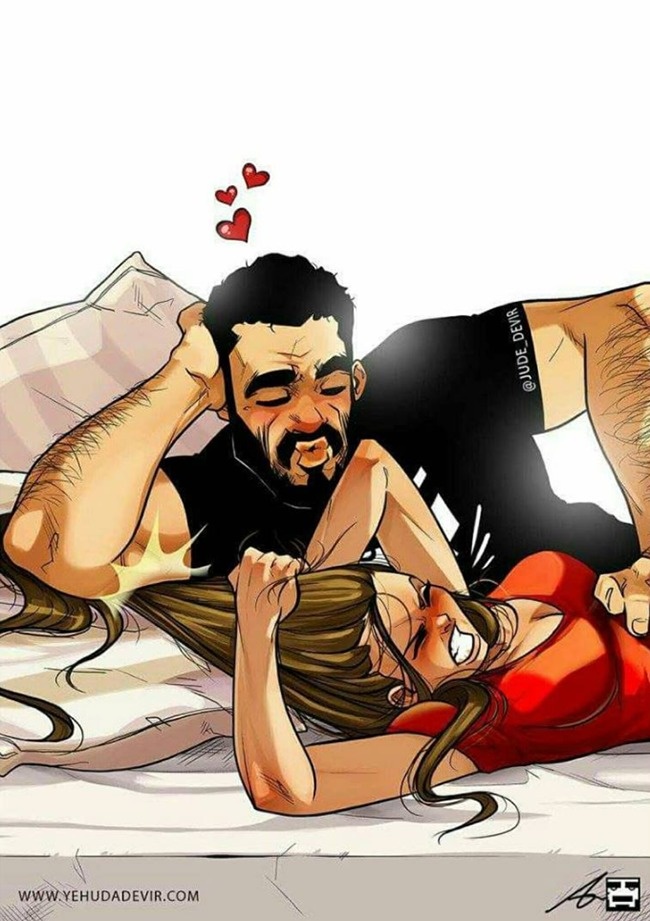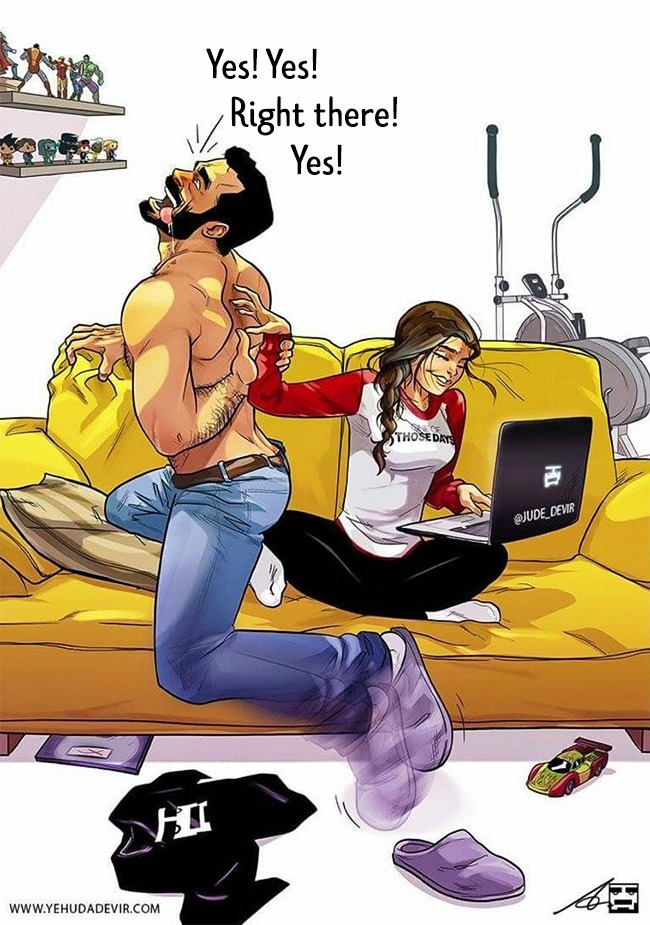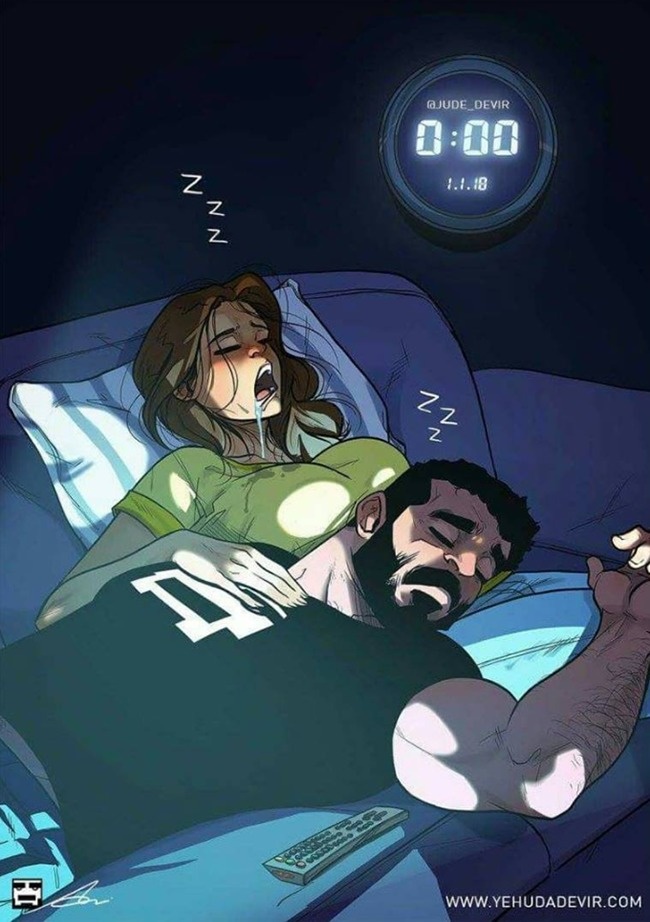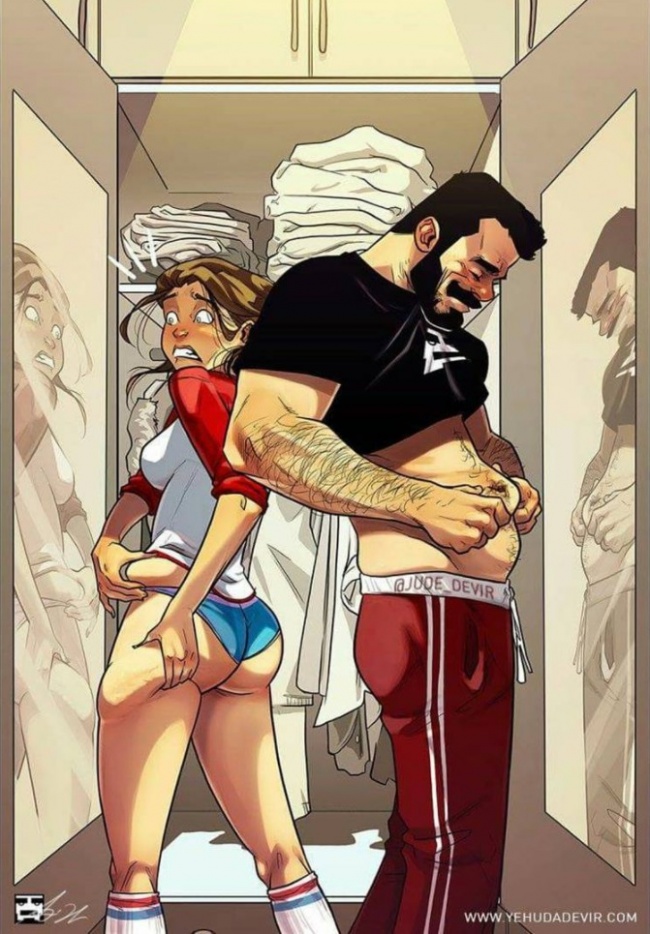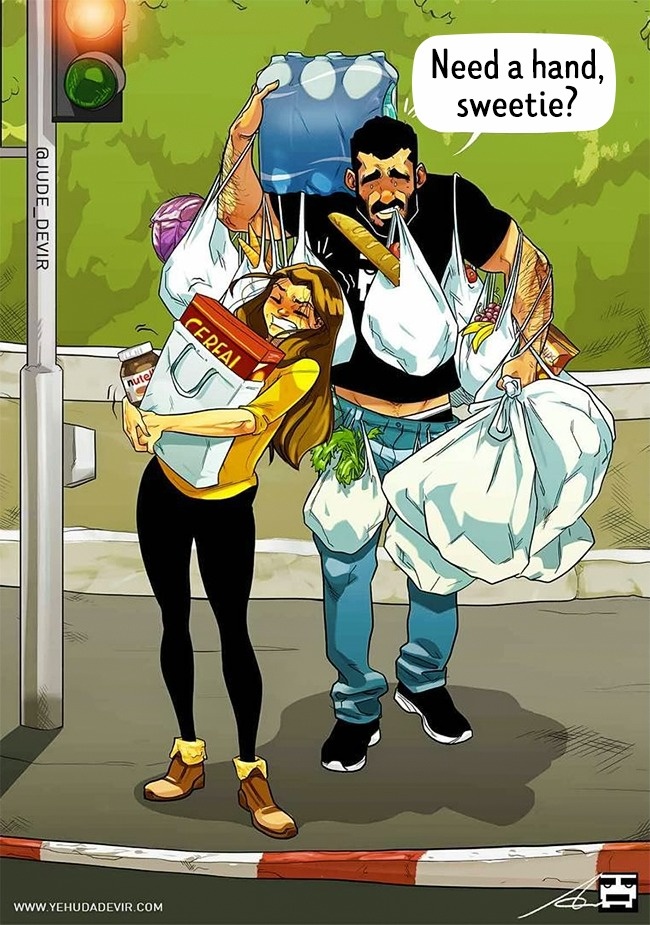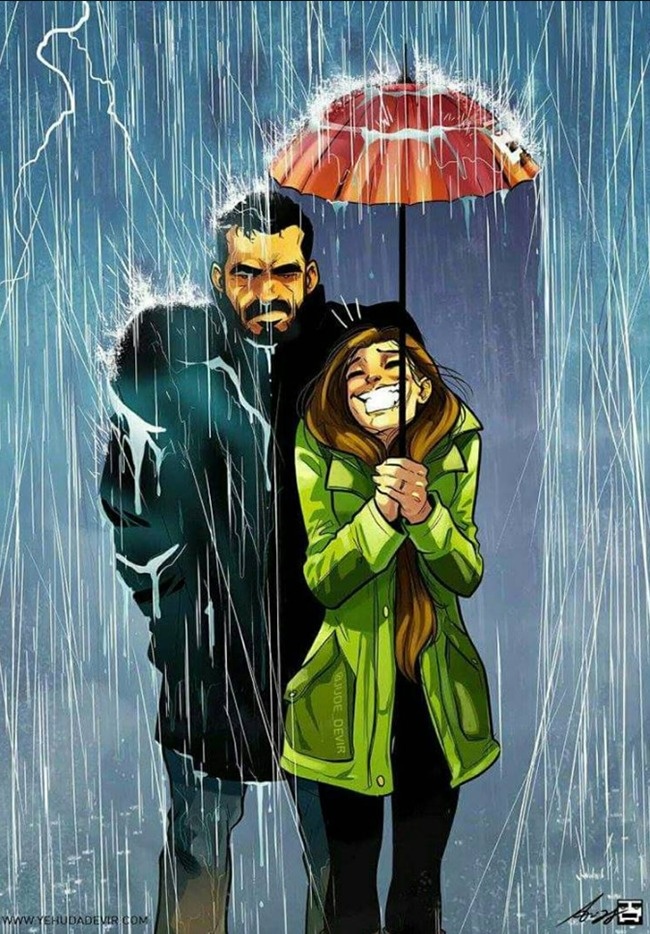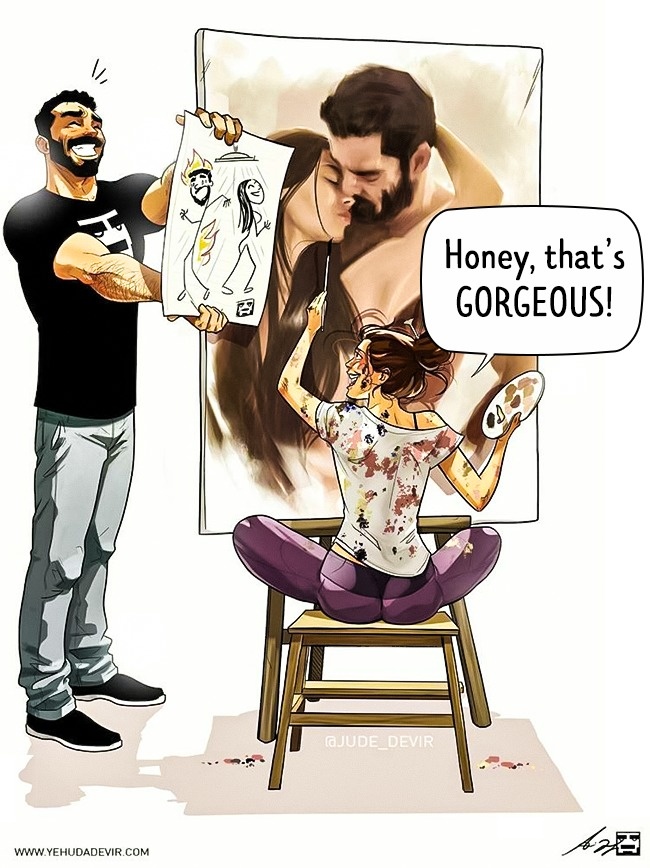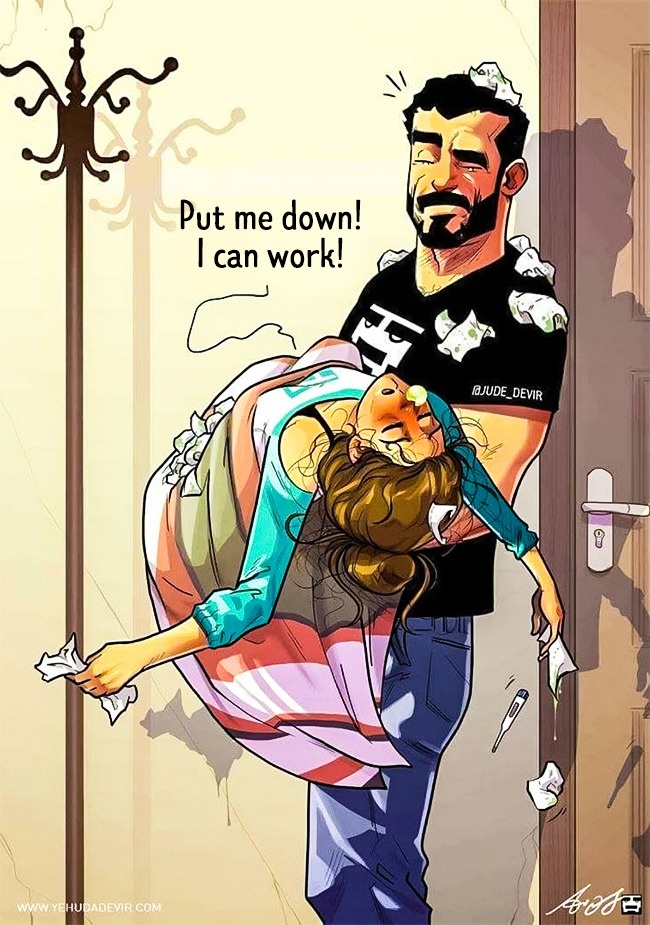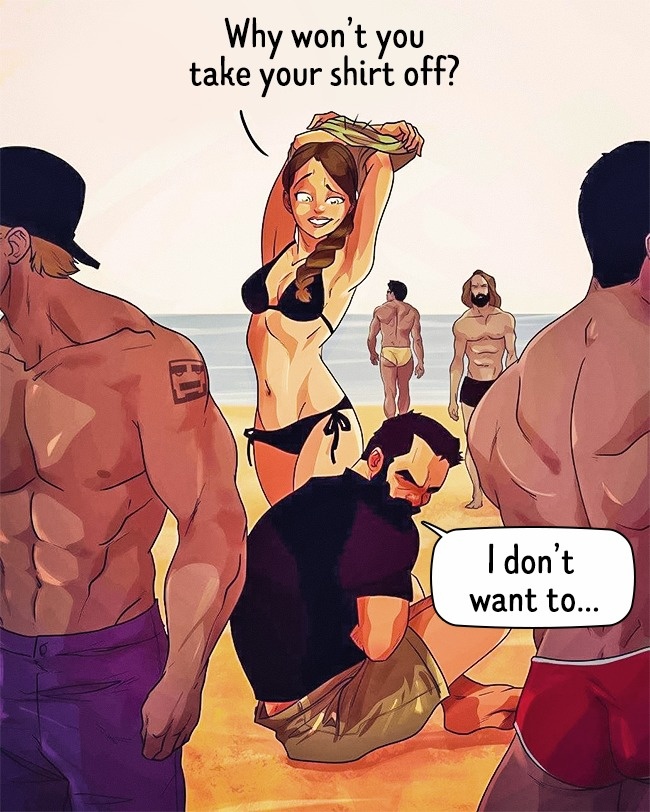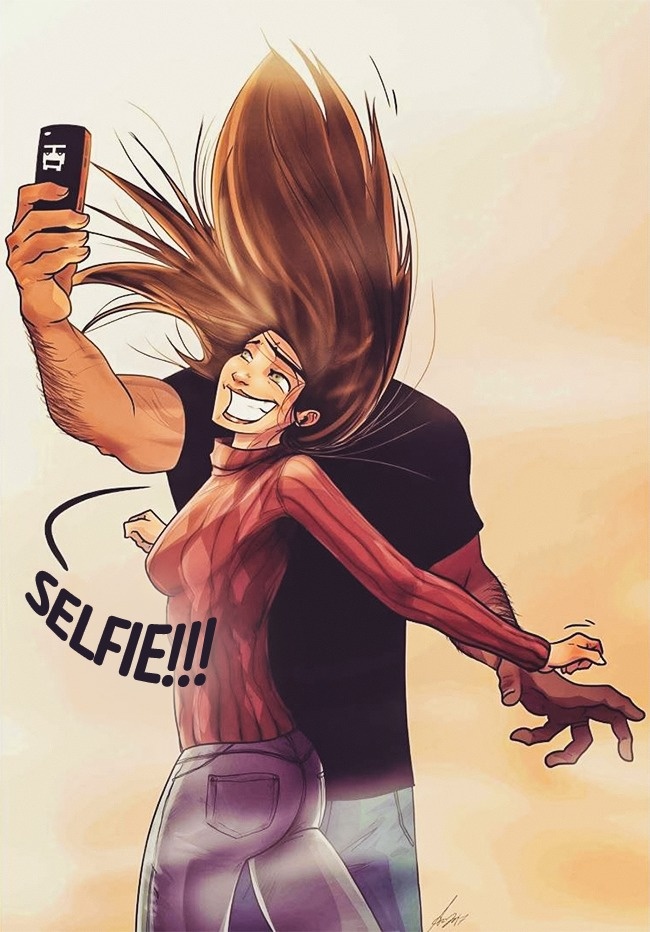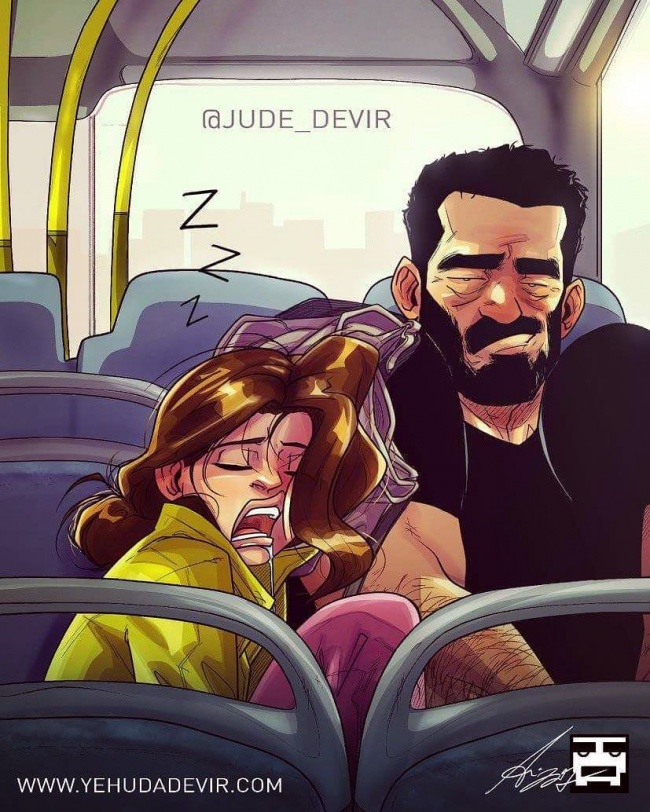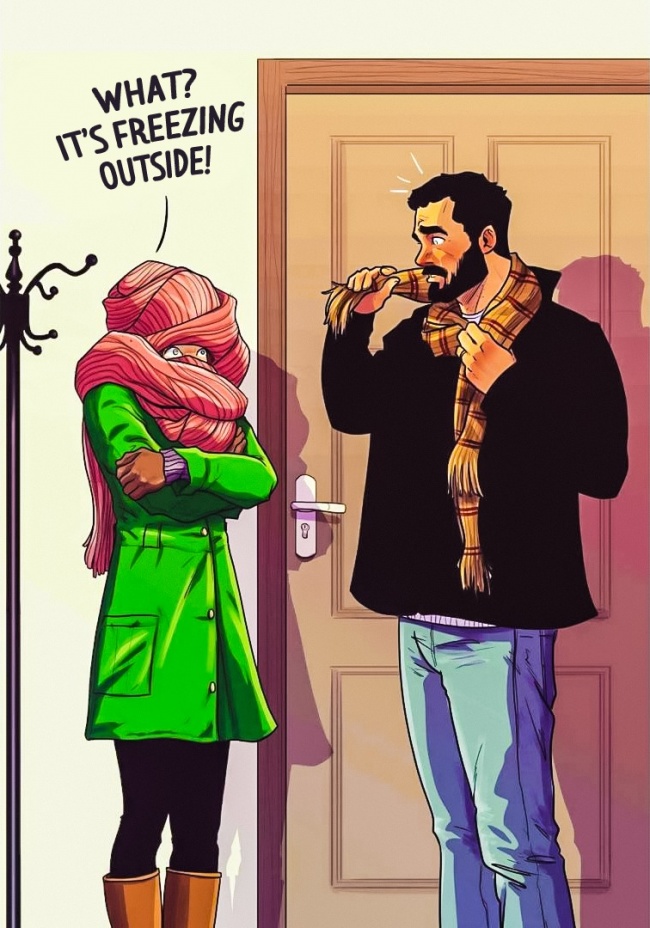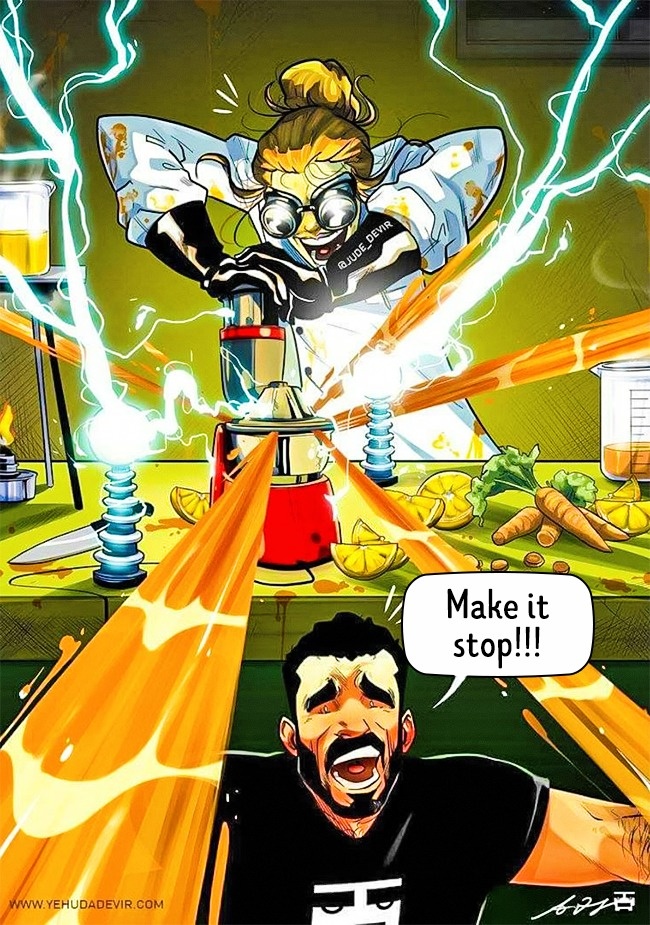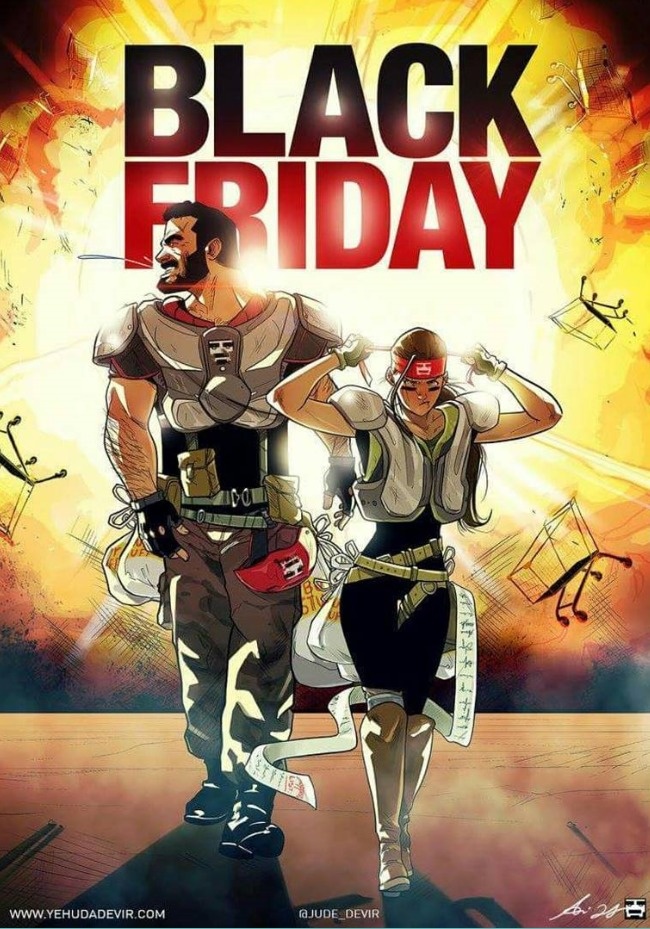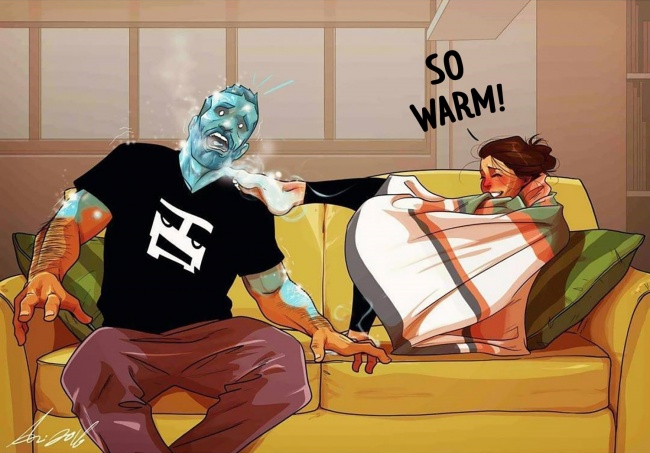 "Having somewhere to go is Home. Having someone to Love is family. Having both is a blessing" says an adage and all of us no matter what we have accomplished in career and acquired in society family is that dwelling that gives comfort and rejuvenating energy. Hope all of us understands its value.