Love, care, support is all that we want in this world. There are some relationships so beautiful that people in it never let us down no matter in what situations we are in. There is always someone waiting, someone to share joy and sorrow, someone to give a warm hug, someone to rejoice for, someone to take care when not well and so on. Sometimes it's so hard to stay away from such people who showers love and affection irrespective of what we are. People who love us always surprise us with their good deeds. We also try to put an effort to make sure the relationship moves smoothly. In fact, there is a huge effort put in from both sides in a relationship to nurture it and this effort put in is effortless for the person who is putting it. Because for them even in the effort they are getting that positive energy and they never feel that the effort they are putting in is painful.
People in the warm family and the relationships involved be it mother father, parent's children, brother sister, grandparent's grandchildren's or for that matter, anyone in a warm family are always there to help each other each time and every time. The old ones share their experience with younger ones in the family, together in a warm family no problem is a big problem, or no disease is a big disease. There is immense confidence in facing any situations together as one unit in all aspects of life. Warm family always try to have fun filled life and always plan for the future. Happiness is always found in simple situations in a warm family. Warm kisses, good food is all just part of the warm family.
Soosh, a fantastic artist who has over 2 lakh Instagram followers gives us the picture of a cozy family where love support care emotions are the four pillars of a warm family. We are bringing Soosh pictures for you, just cherish it.
Happiness in togetherness.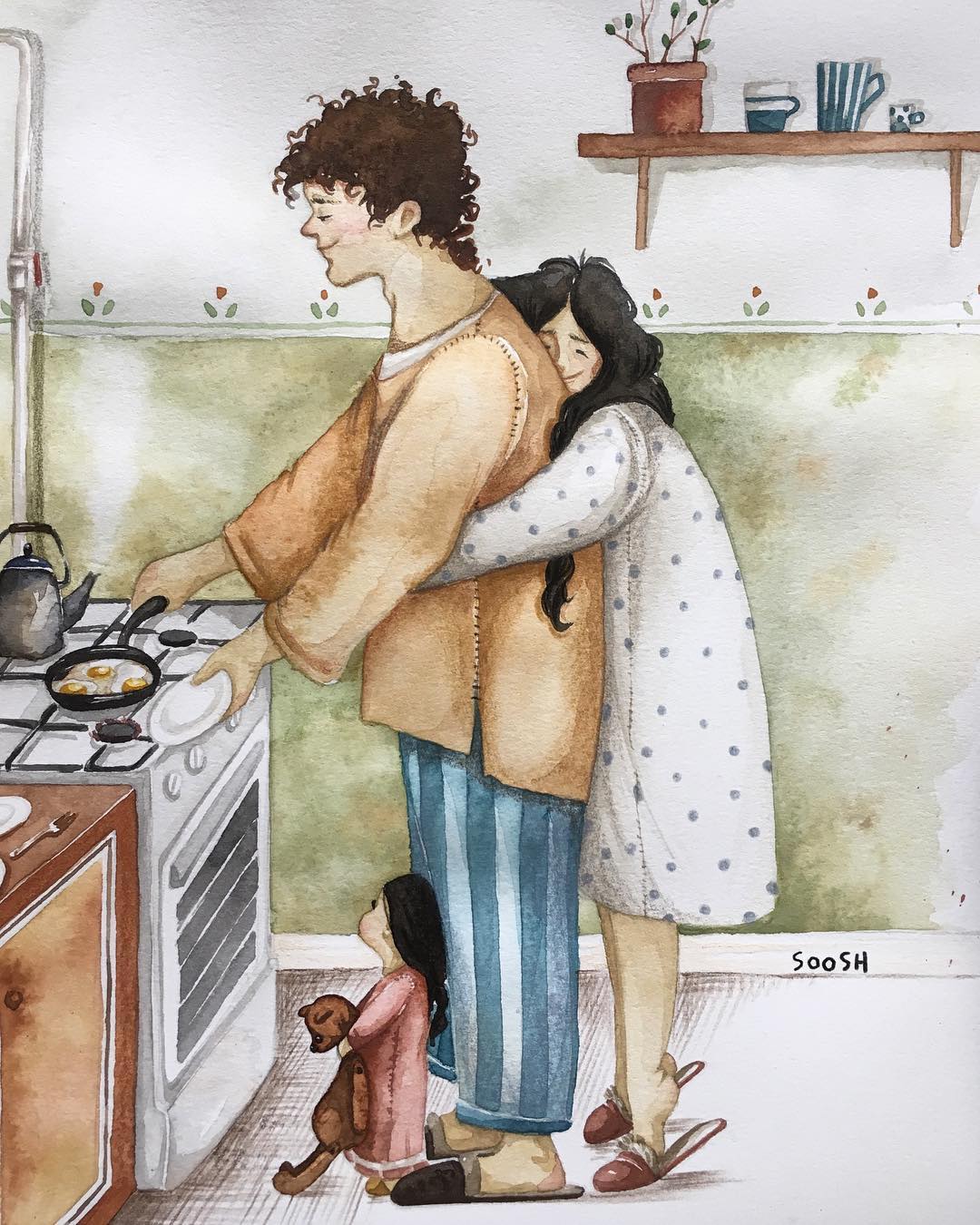 Care for each other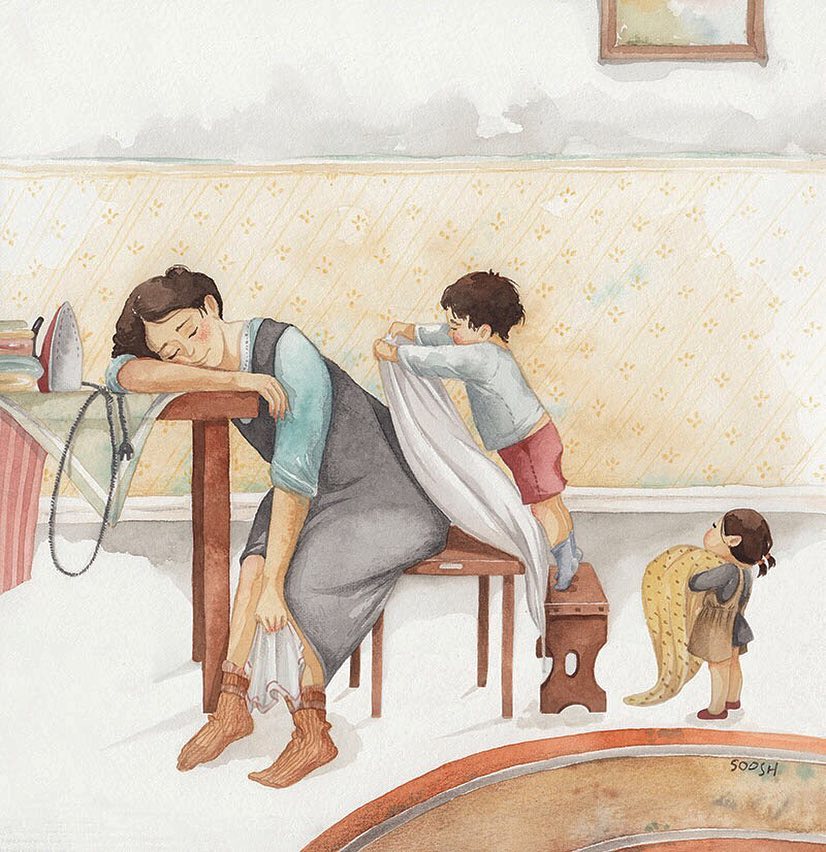 Support during disease.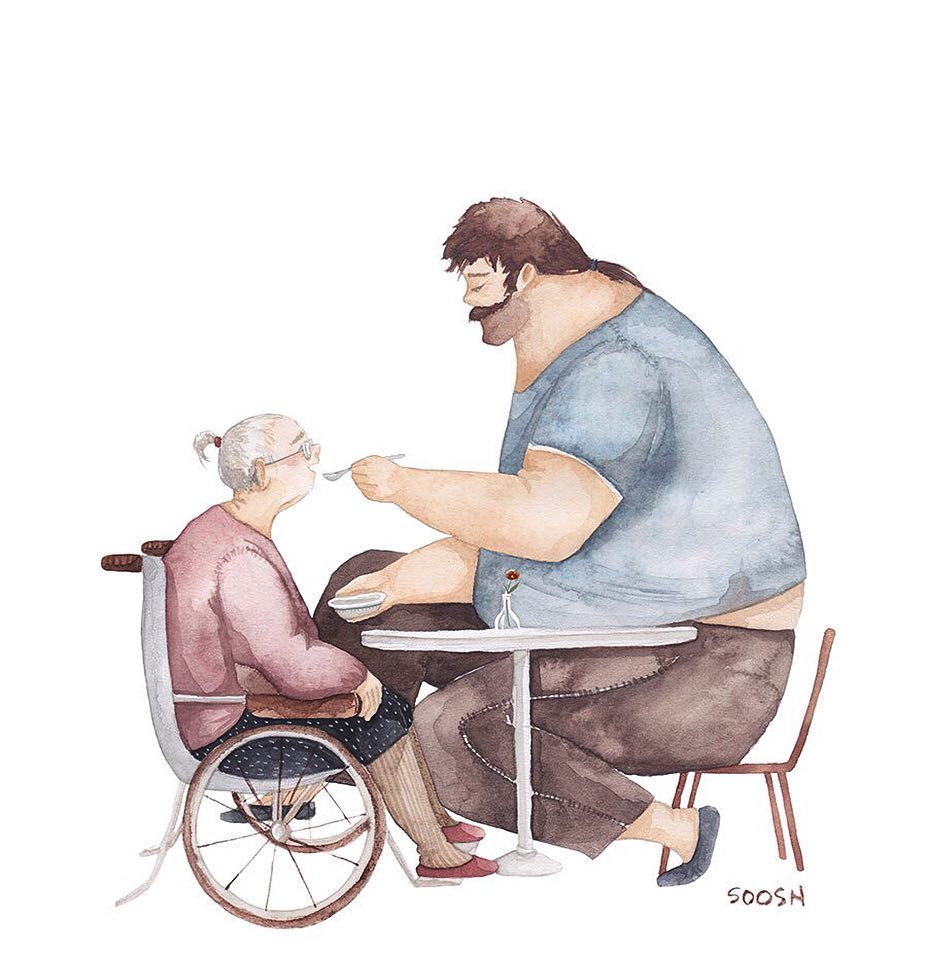 Best support team ever.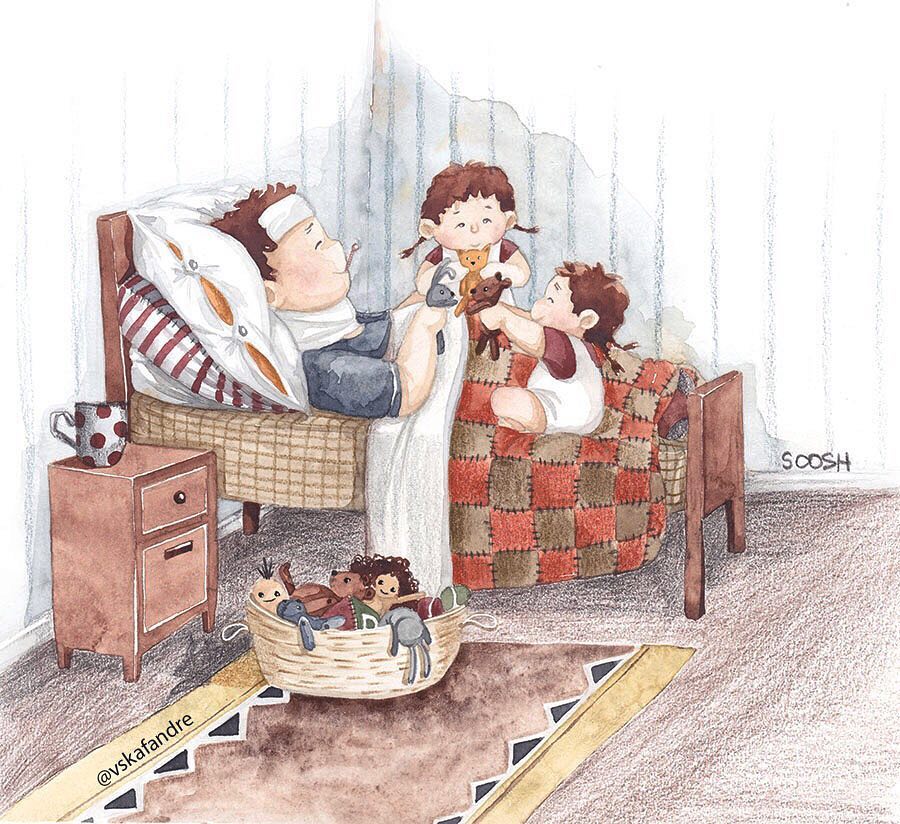 Future Plans.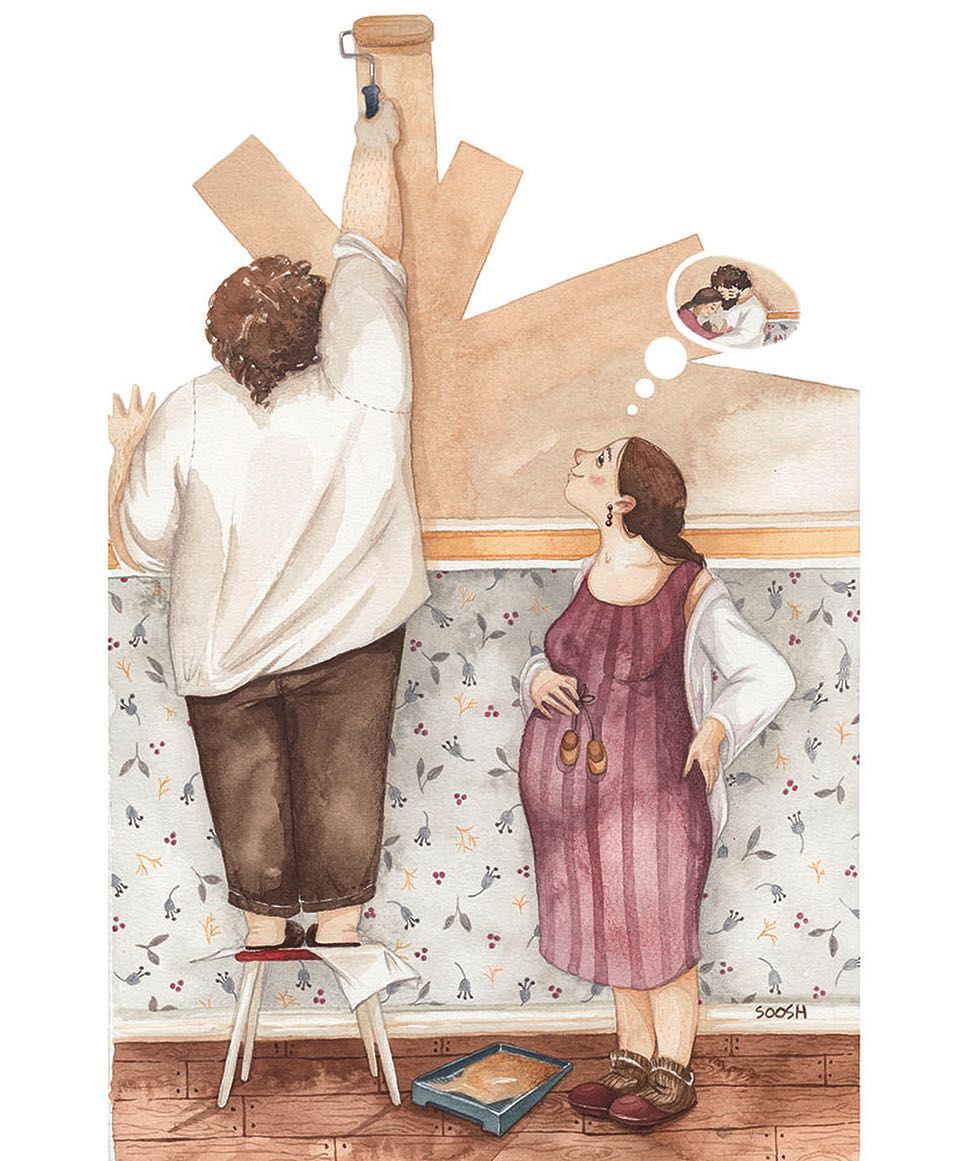 When someone helps us carry a heavy backpack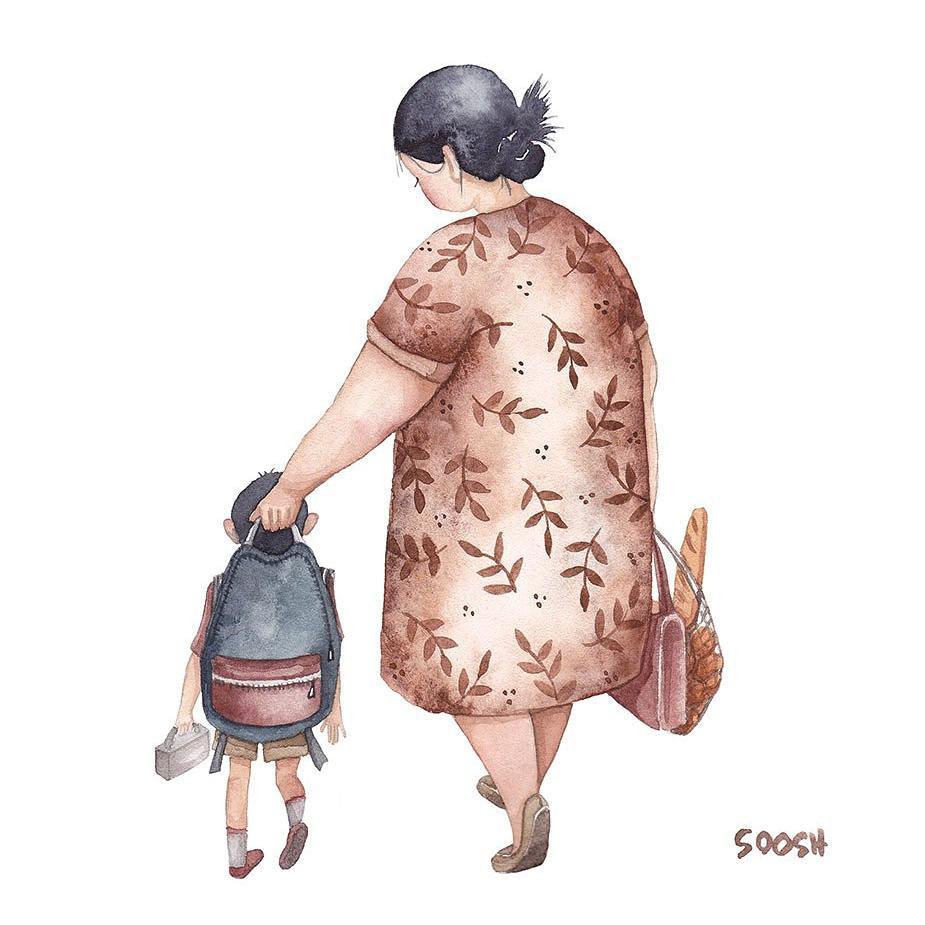 Win Win Situation always.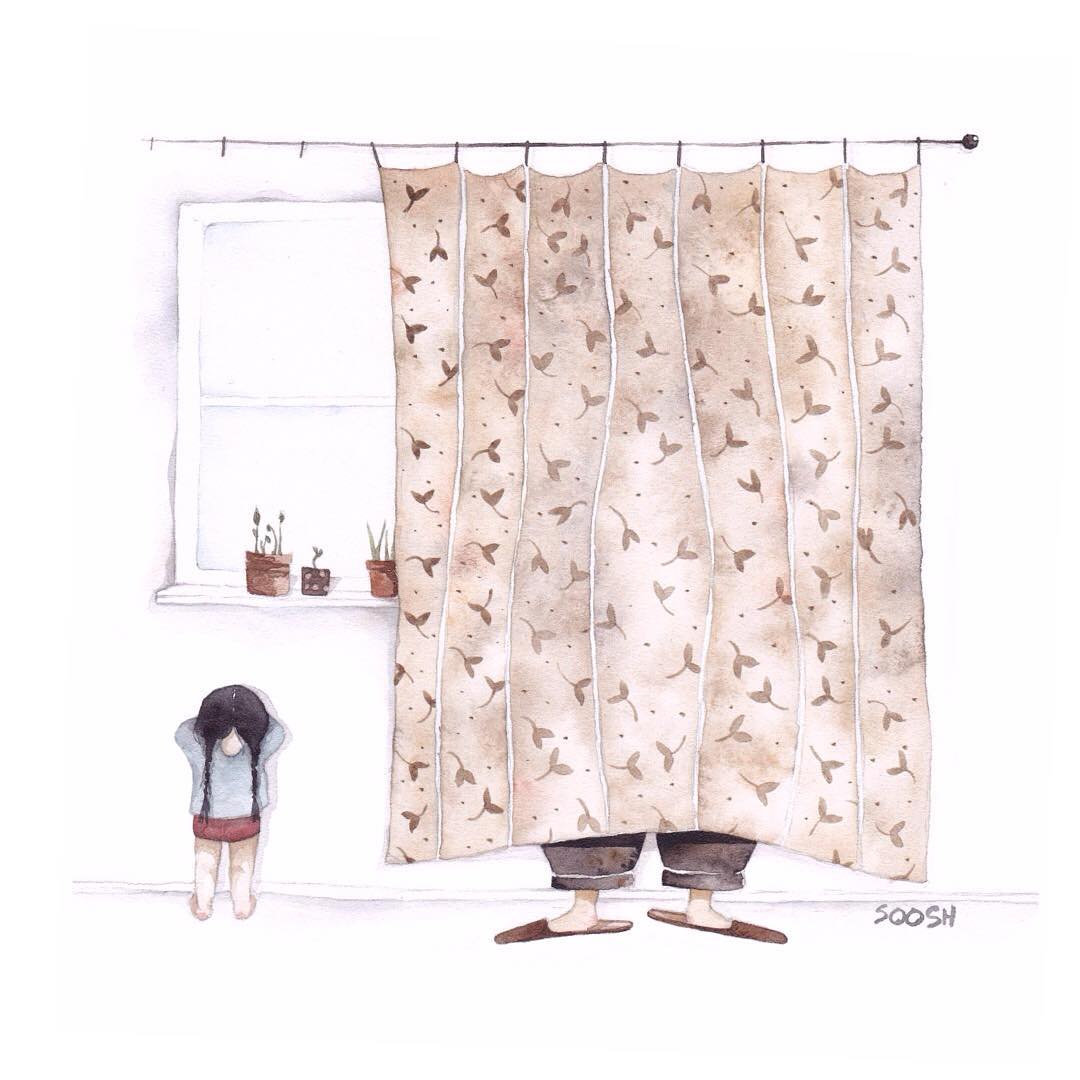 Good food.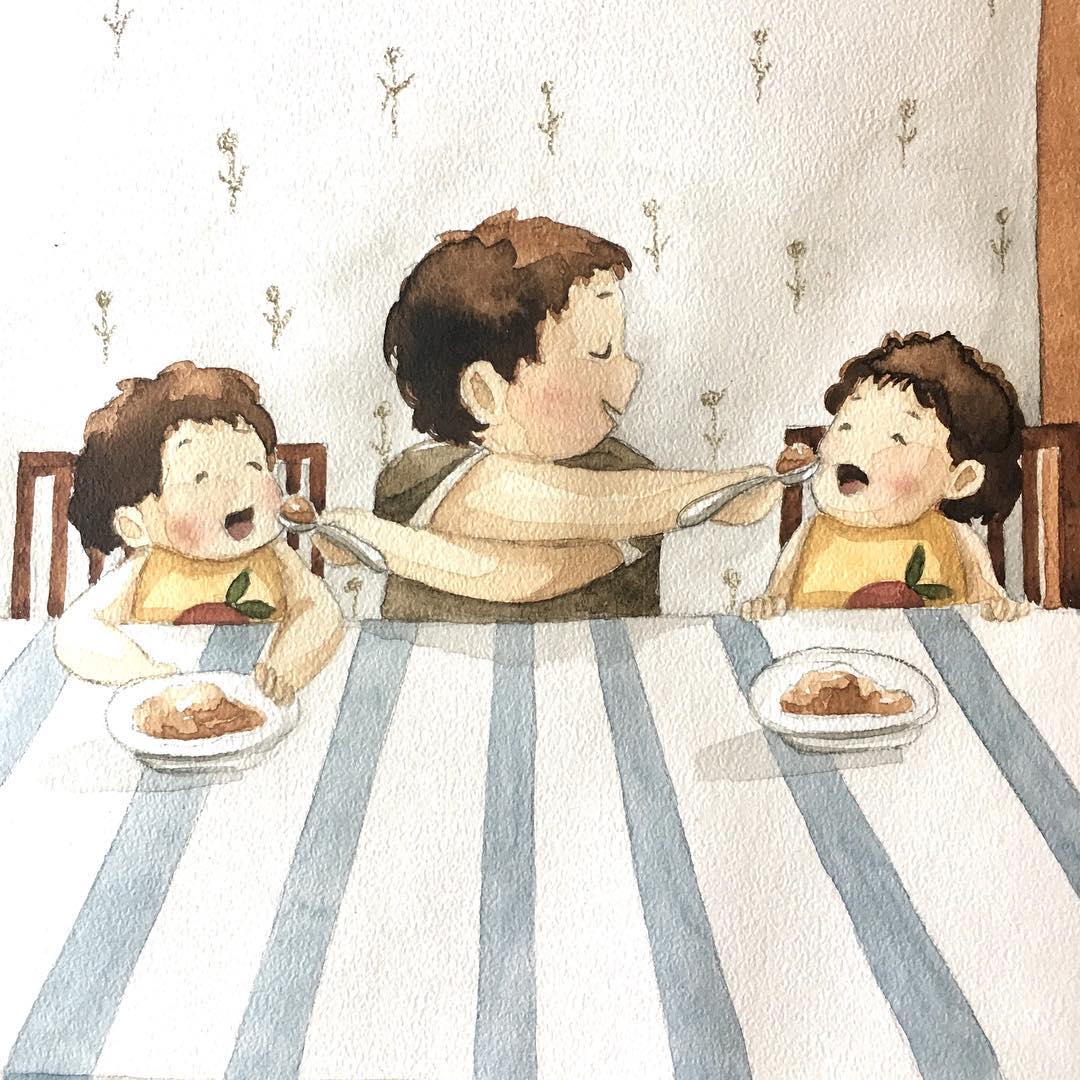 Eskimo kisses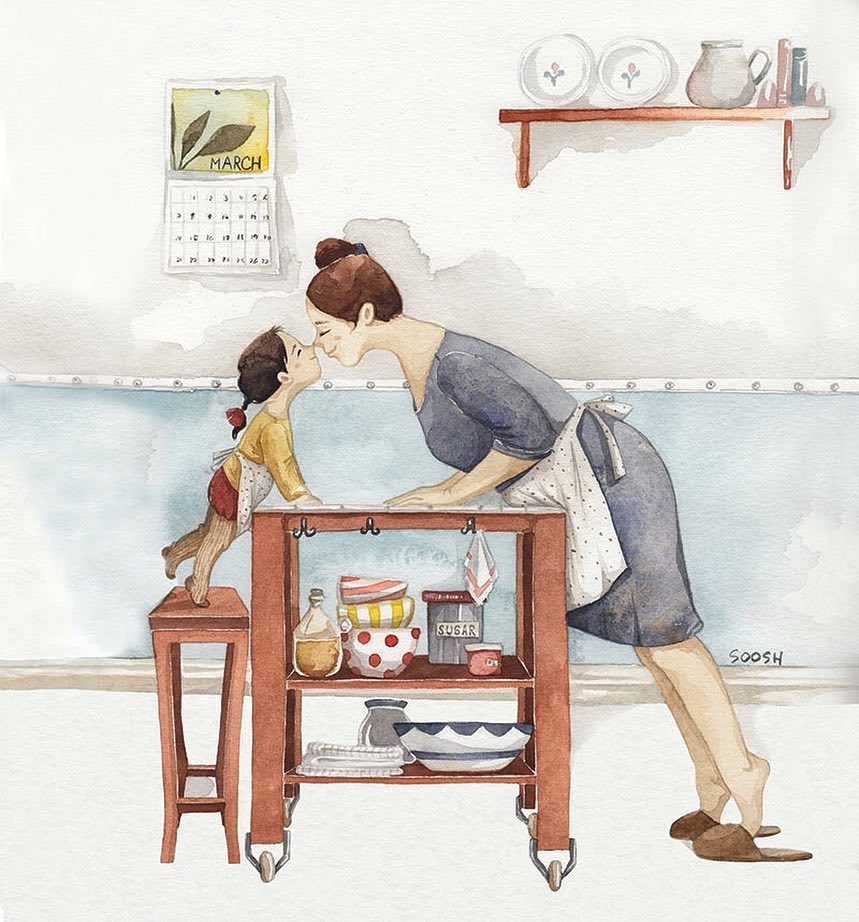 Warm family universe is same always.