Quality of time given to family is diminishing across the globe. We all have commitments from the time we wake up to the time we go to sleep. Building a family that supports each other and helps them accomplish their goals is a challenging and time taking task. Today joint families are seen only in wedding photographs but in reality we all are living in 'NUCLEUS' family.  The emotional support a growing up kid derives from a joint family is altogether missing. In spite of all these limitations we still can help family members emotionally and uplift morale of all the members through small gestures.
Let us be kind to one another so that every one of us have some shoulder to rest on during our bad days
Let us pledge to experience life together, no matter it is watching movie or going out for dining
Conduct interactive games by inviting friends and family members for a potluck. By making teams of elders play against youngsters competitive spirit can be inculcated
Organize family trips and let Travel be a common agenda during vacations
Let us appreciate small achievements of our near and dear ones whole heartedly
Volunteering in social activities is best method to build self esteem amongst children. This helps children to get a feel of social strata
Always be open to try new things at home so that your loved ones get cherished by element of surprise.
Having said this we at Readthisweb have compiled artistic work of  Amanda Oleander, an artist whose depiction of family relationship is a real treat to mind and soul. Hope readers too will enjoy this collection.
Every time some new movie comes on TV: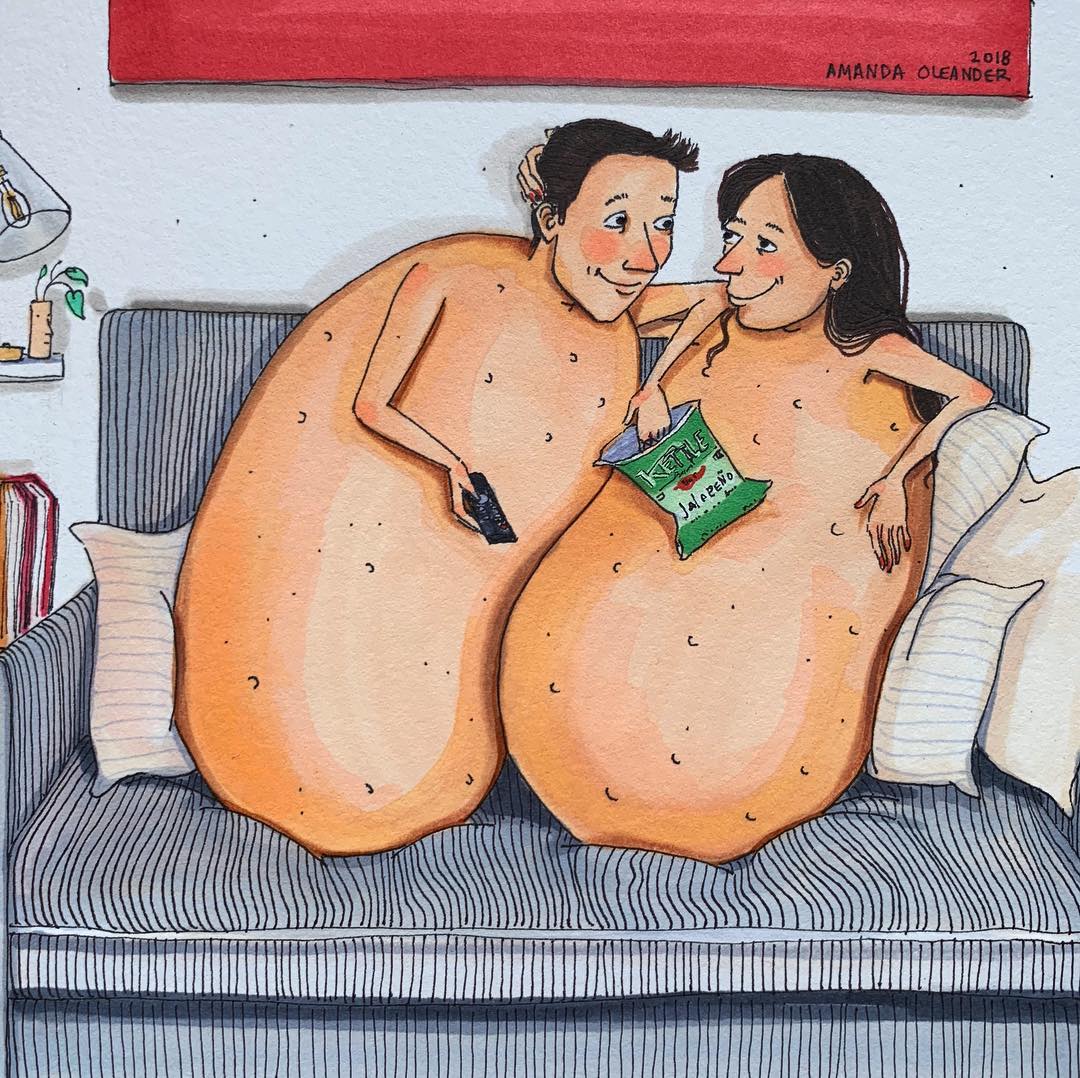 Every time, it feels like you're leaving forever.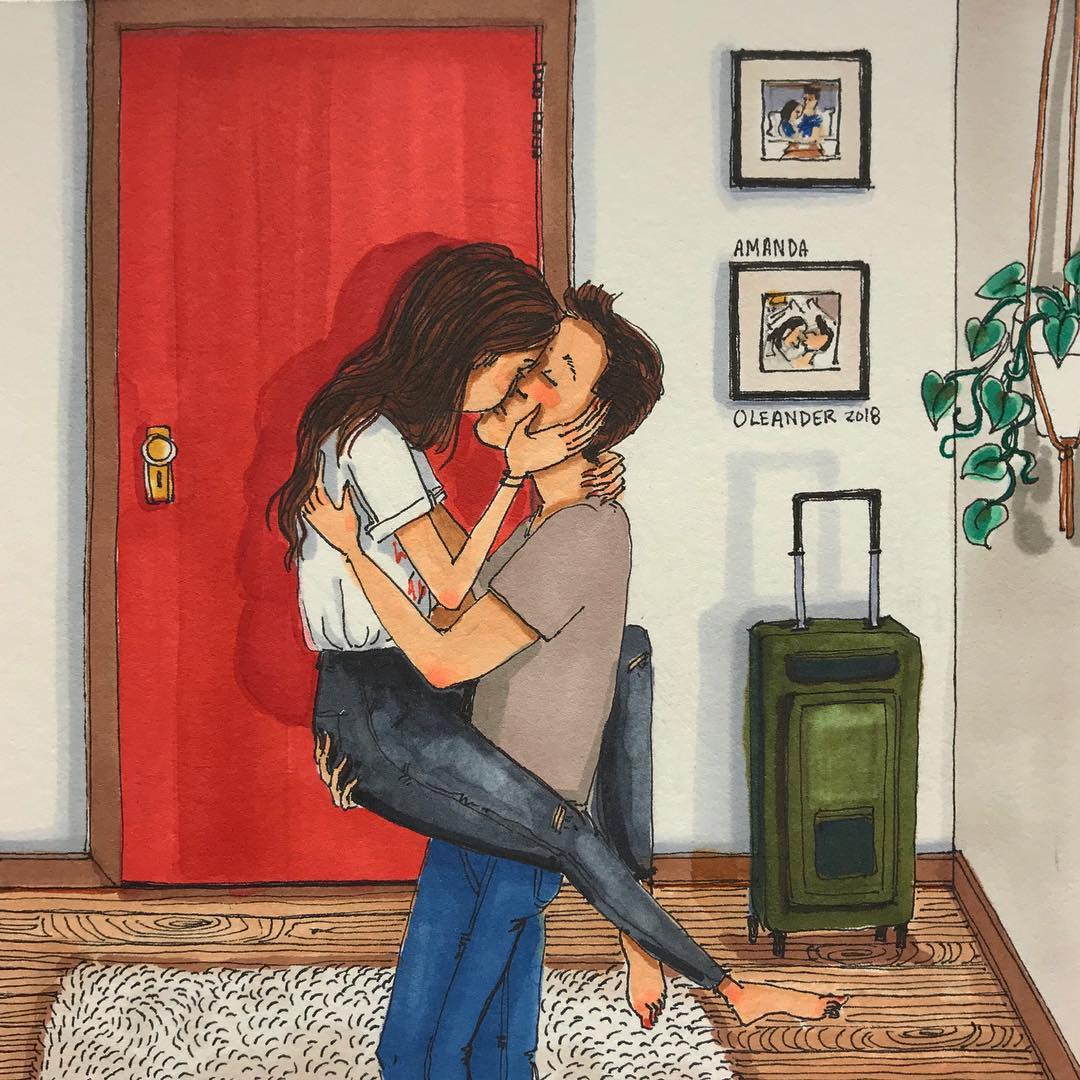 Unexpected hugs are always the best.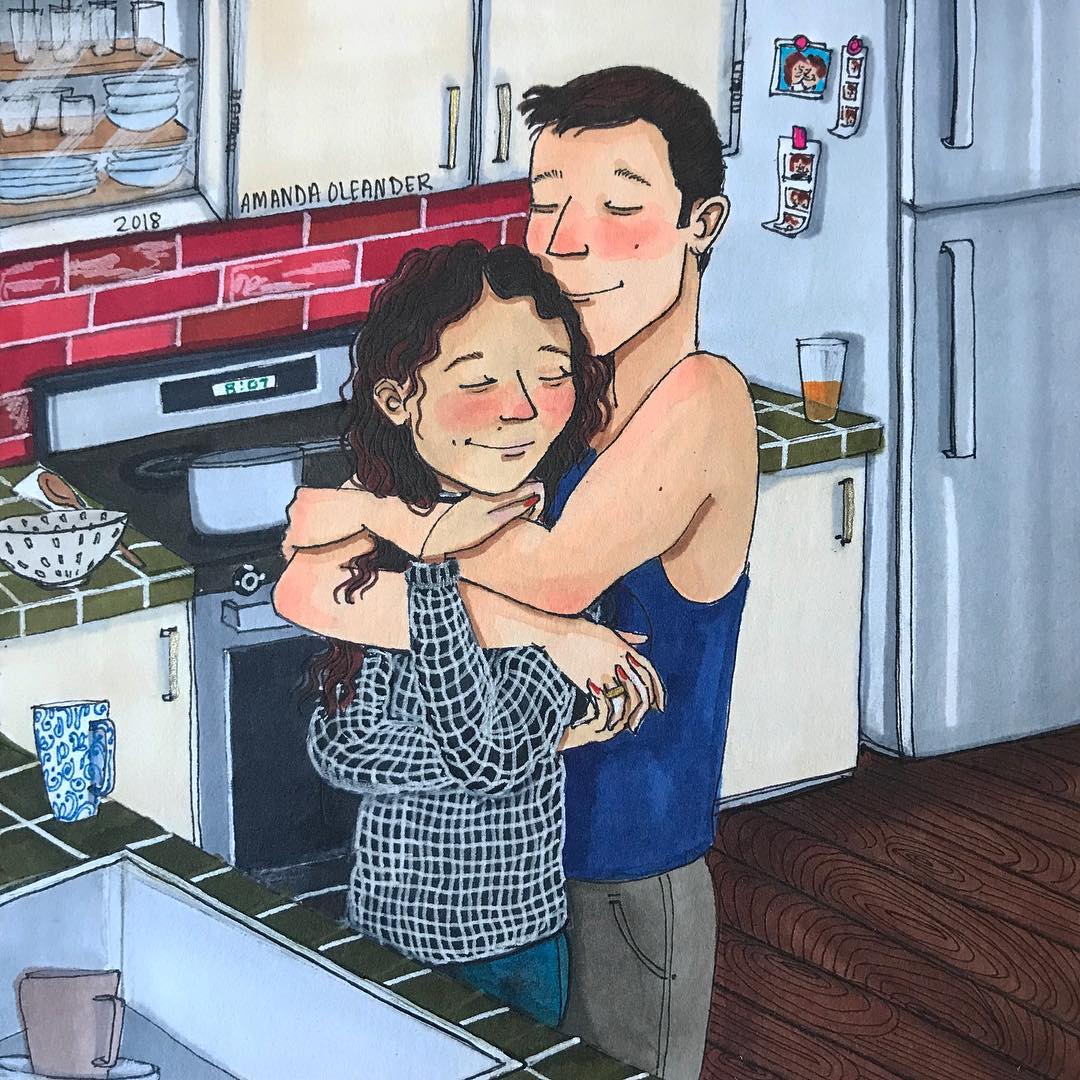 I can't wait to breathe you in again.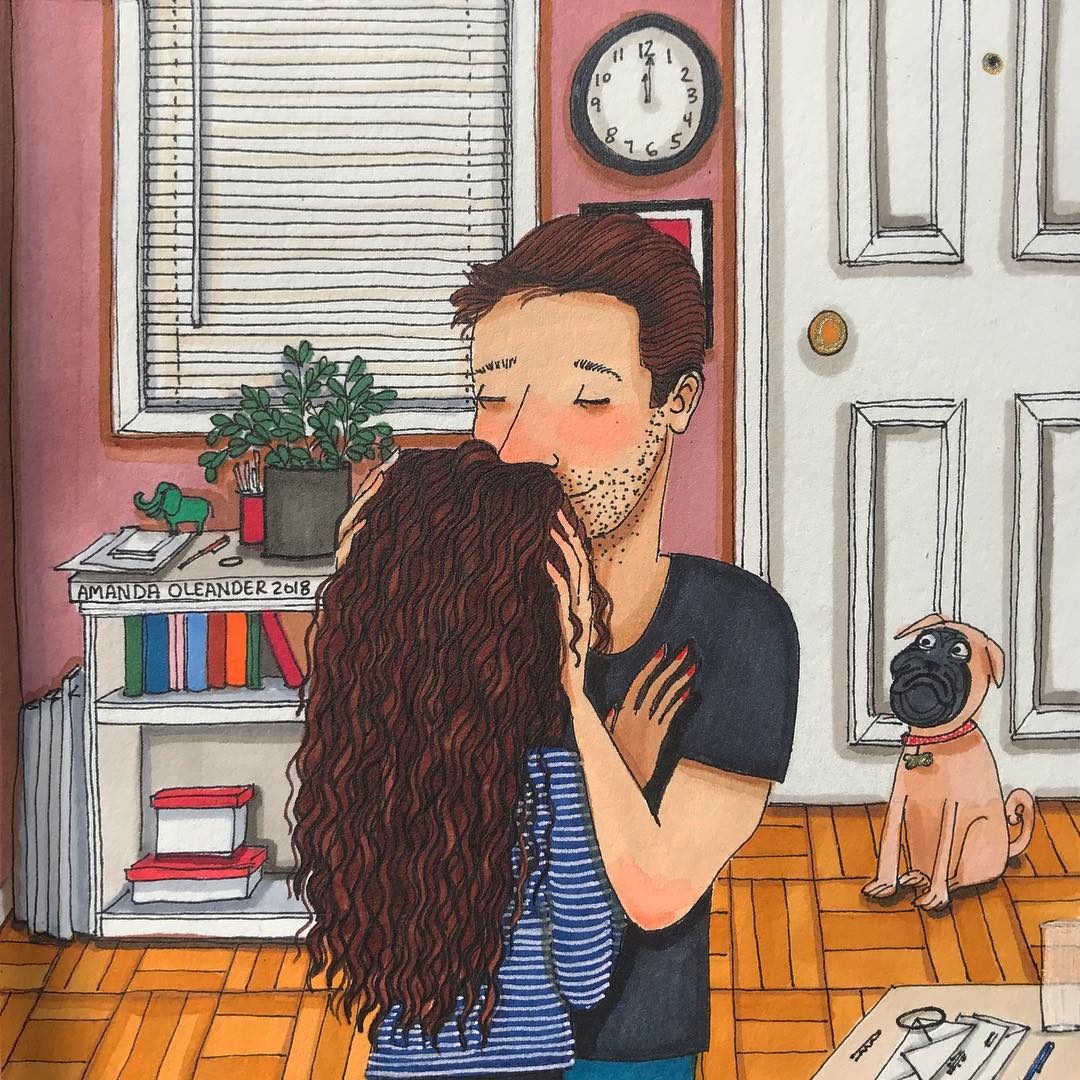 Even my "green monster" face mask doesn't scare you.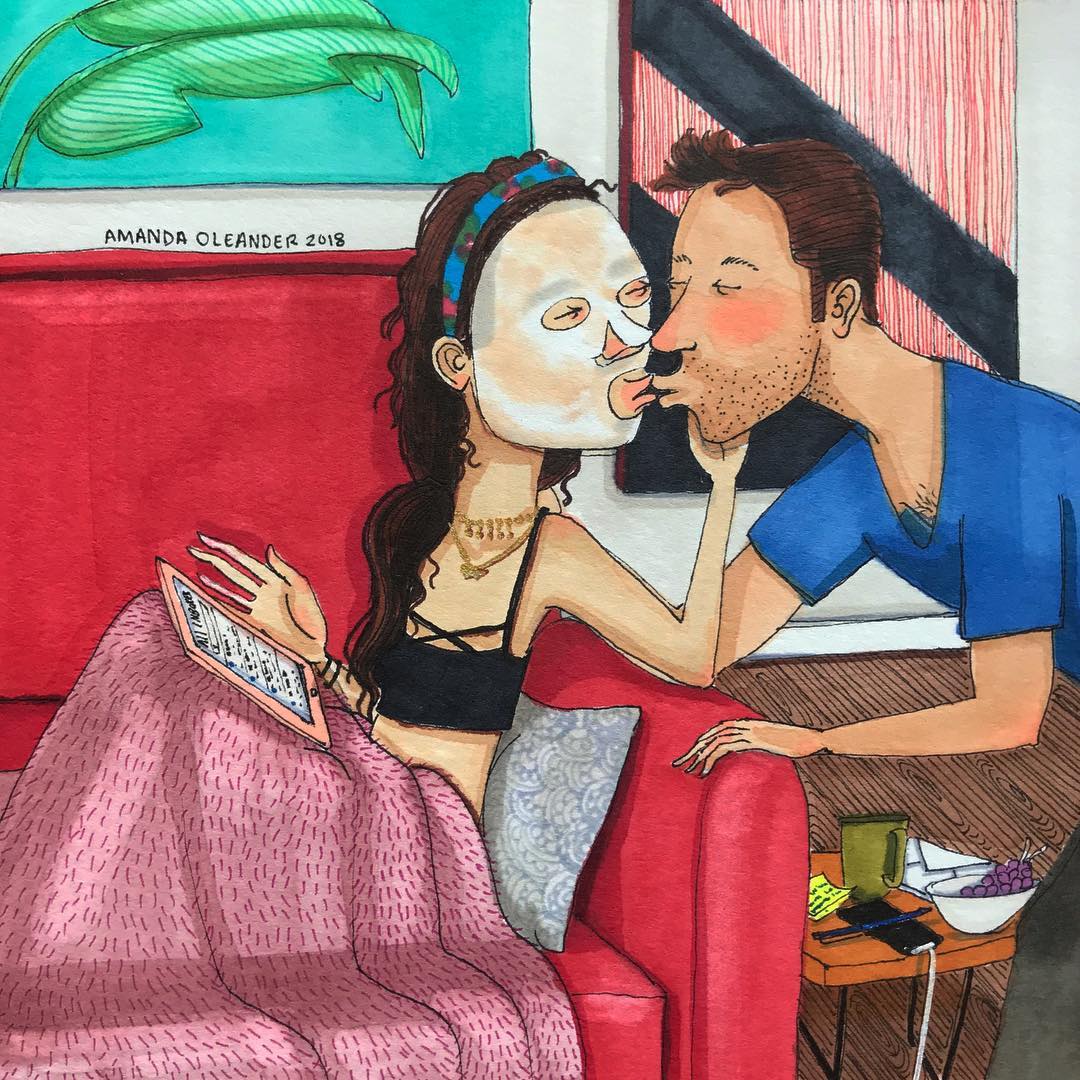 We did it, we found each other.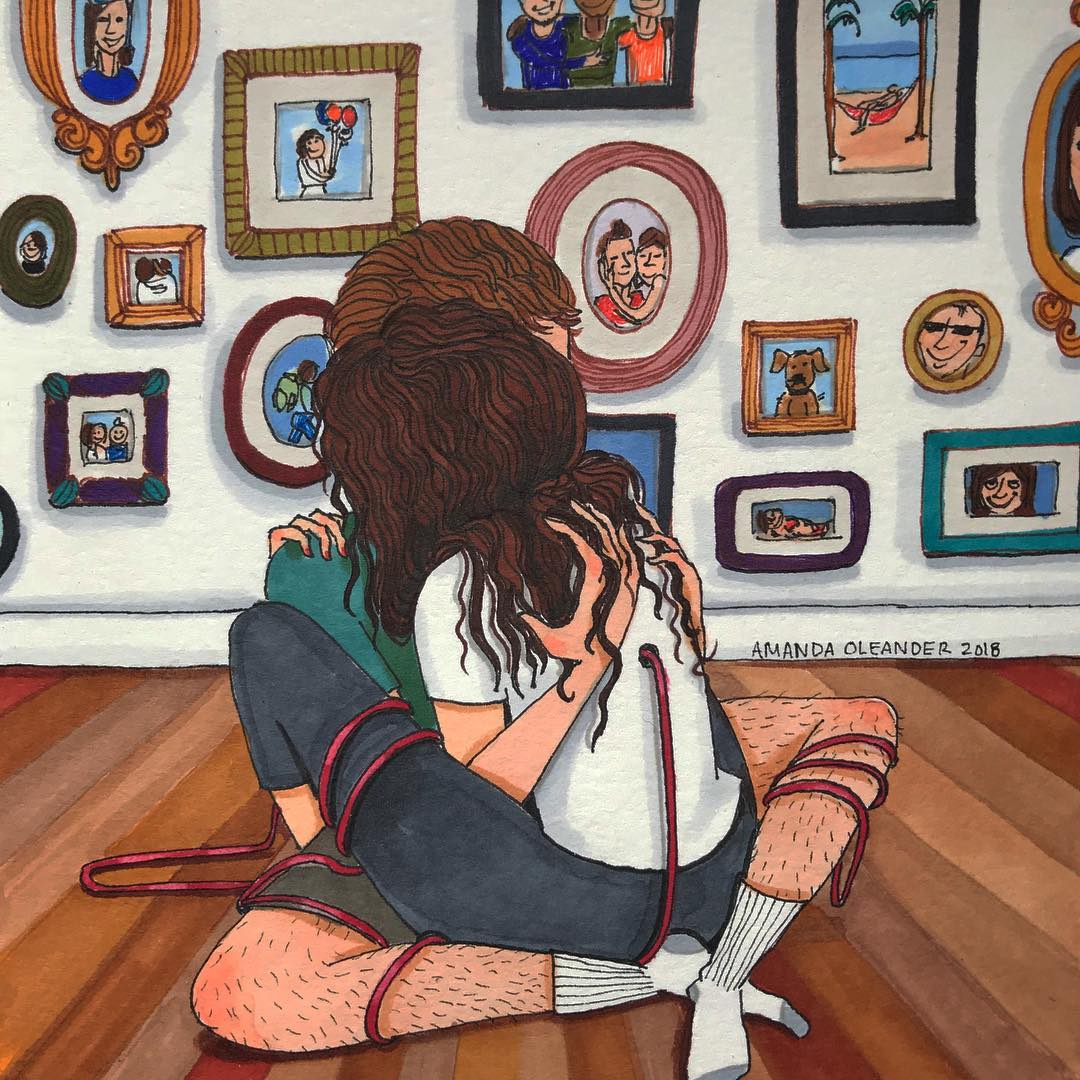 True love is about getting fat together.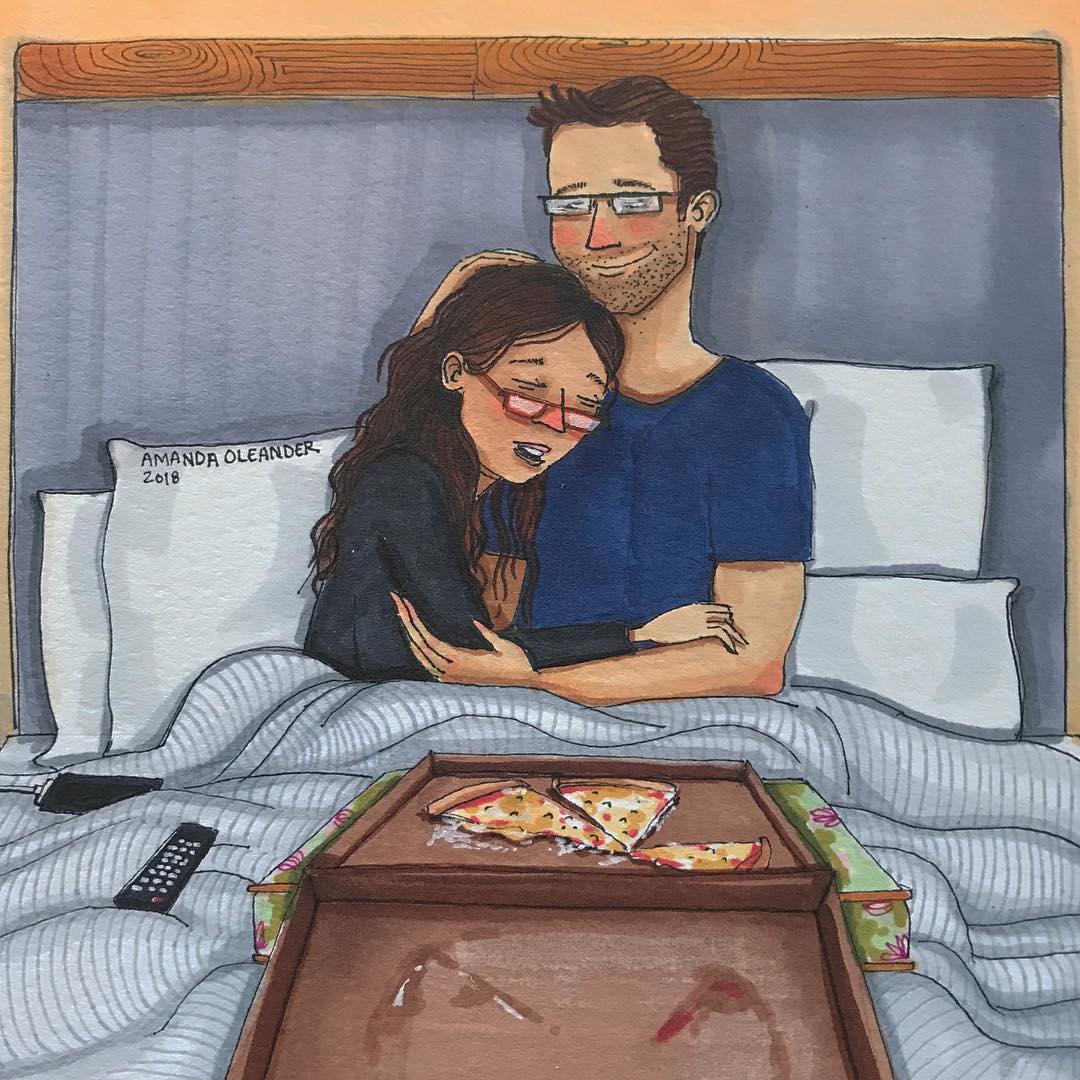 A comfy blanket and you in my arms, that's all I need.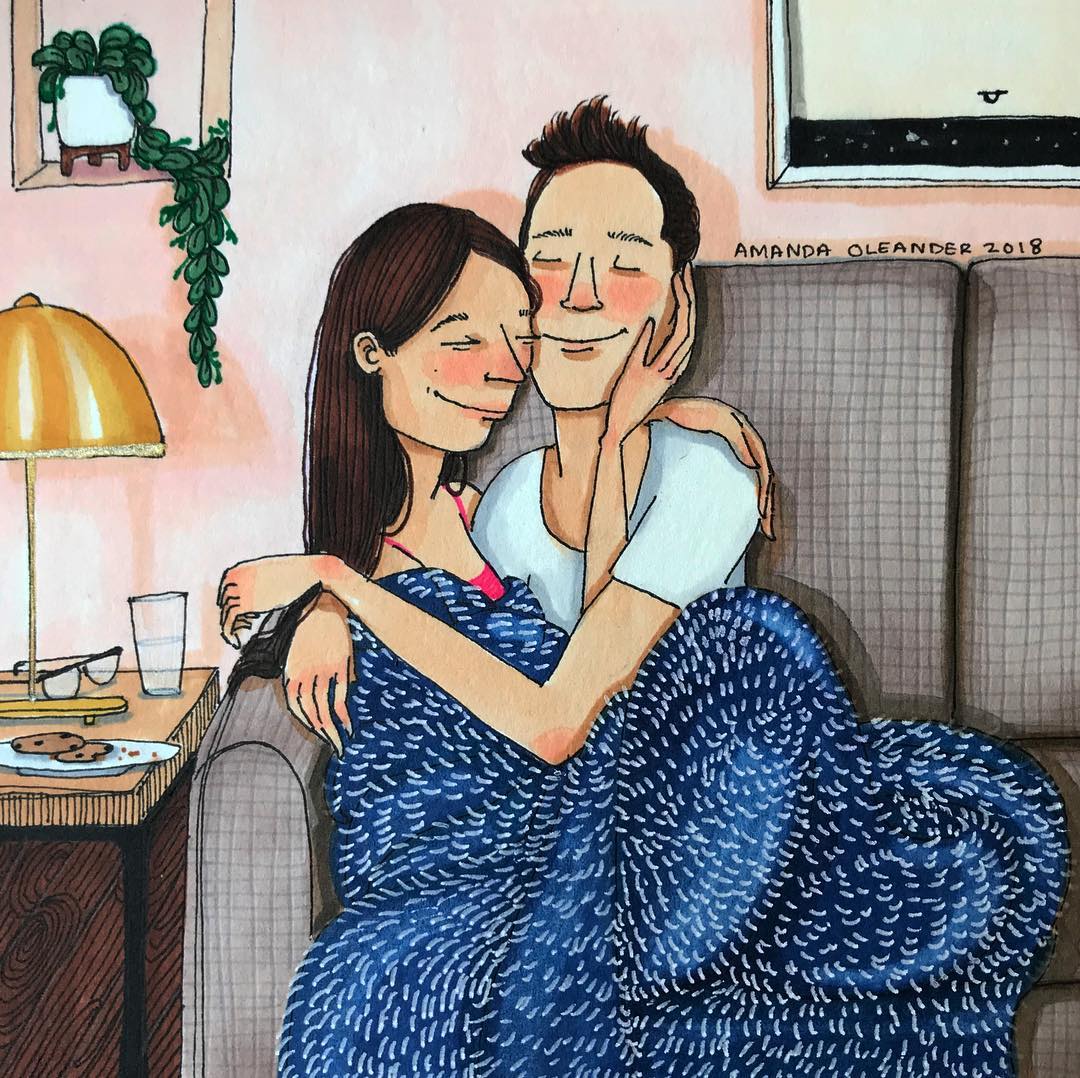 Who needs to go to a restaurant when you can arrange a perfect date right on your couch?
You give me the power to live.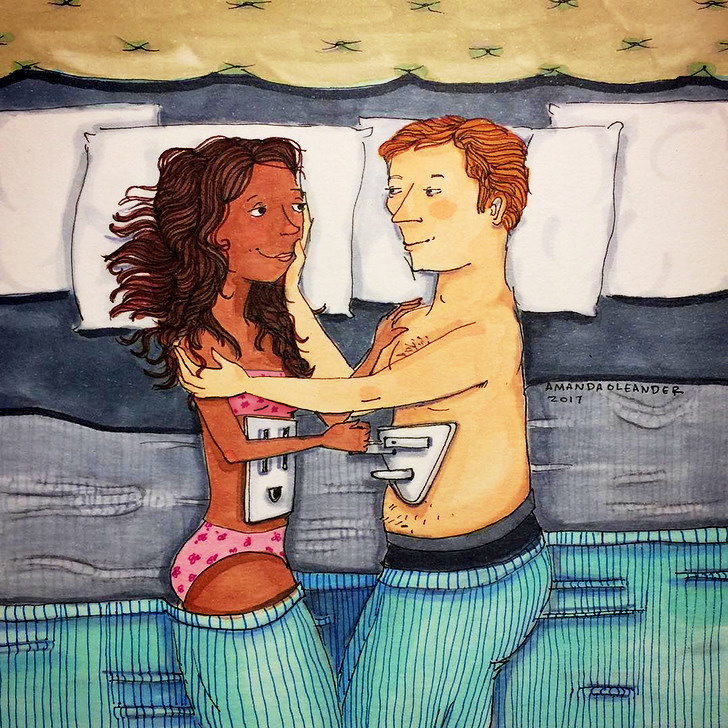 You're never too old for piggyback rides.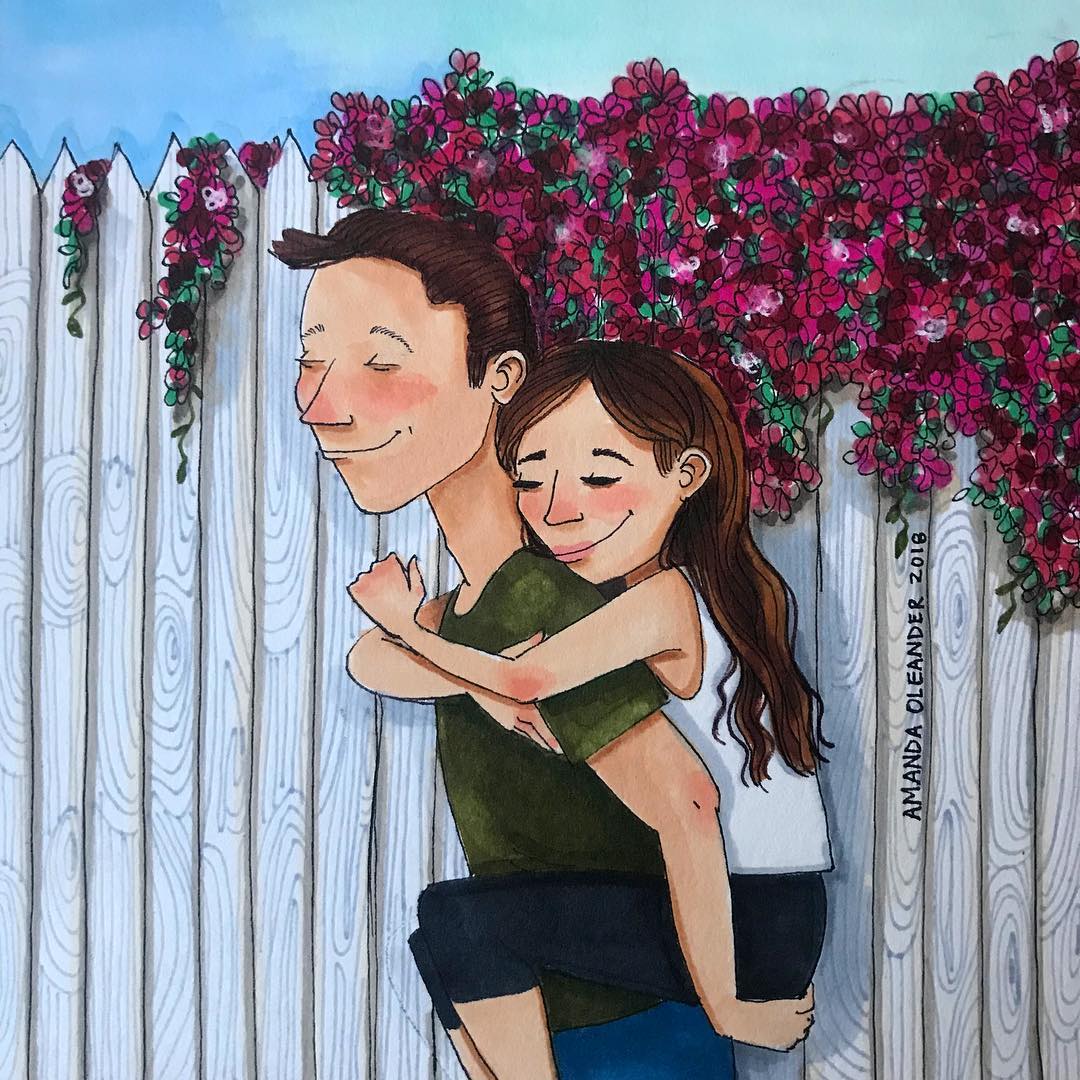 Kissing you makes me melt.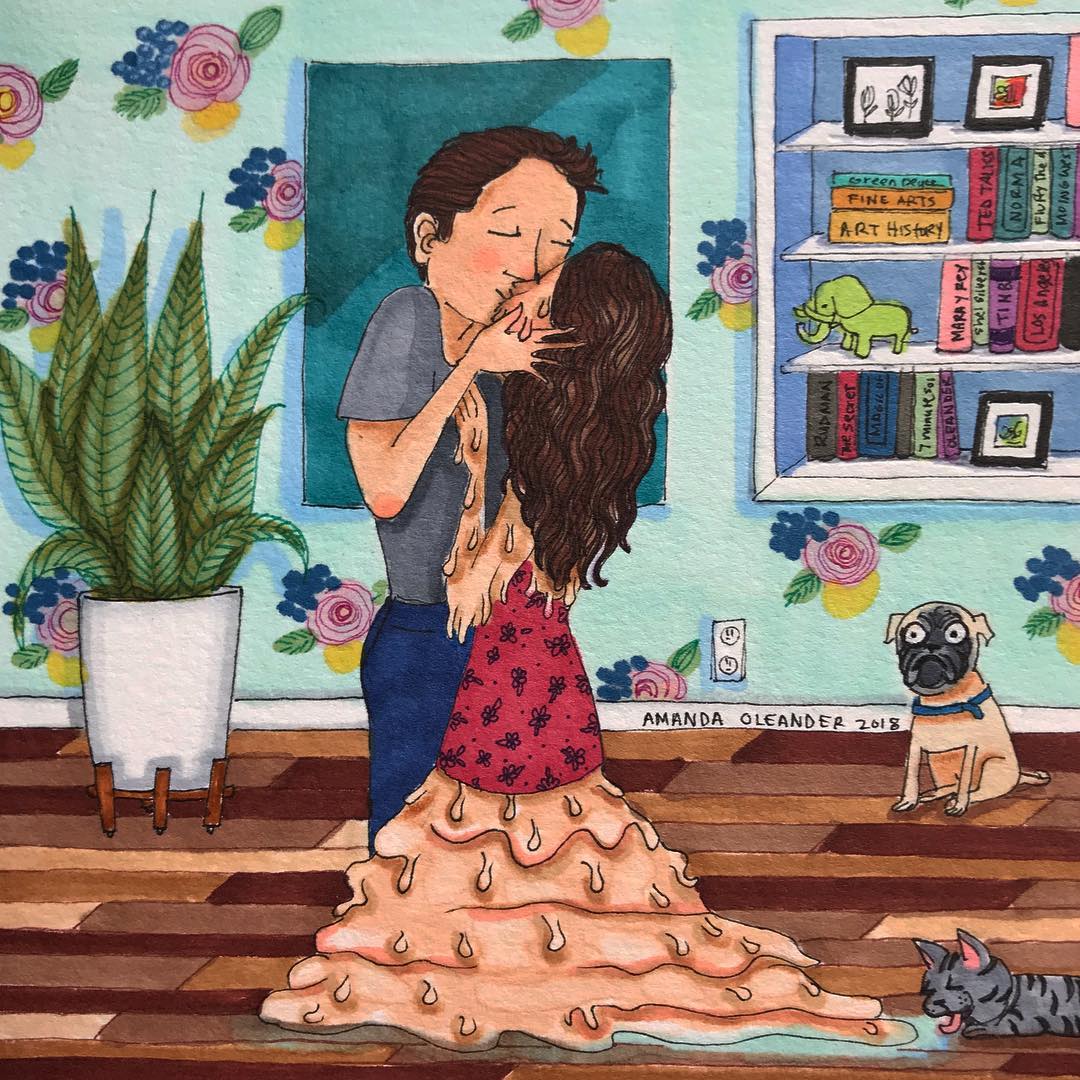 When I talk to you, nothing else is important.