If there's a great challenge that humans are facing now, it is surely the feeling of being untouched by the problem of others and also by the global issues. It is becoming a rare phenomenon among the human race to see themselves as a part of the global community. Several research reports have shown that people get disconnected and overwhelmed against the popular opinion that presenting people with data empowers them and helps them to take some quick action. This is where 'Art' as a powerful medium comes into the picture.
Although art doesn't tell people what they should do or what they shouldn't do it surely does send a powerful message to the human race. Art plays an important role in bringing about a change in the mentality of the people as a good work of art has the power to connect senses, body and also mind. An amazing piece of art has the power to make the world felt. And this feeling of the world being felt can make people start thinking, engage in required action and hence contribute their bit to make this world a better place. Olafur Eliasson puts it wonderfully when he says "Arts helps us to identify with one another and expands our notion of we – from the local to the global."
Anastasia Ivanova is one among such artists who try to show us the world from a completely different angle and in doing so she hits the bull's eye. Her comics are funny and have the power to make you smile and along with it her comics also represent the true picture of the world.
We have collected and compiled some of the most creative of her comics which depict our day to day activities. Do go through them and find out if any of them ring a bell with you!
Autumn mood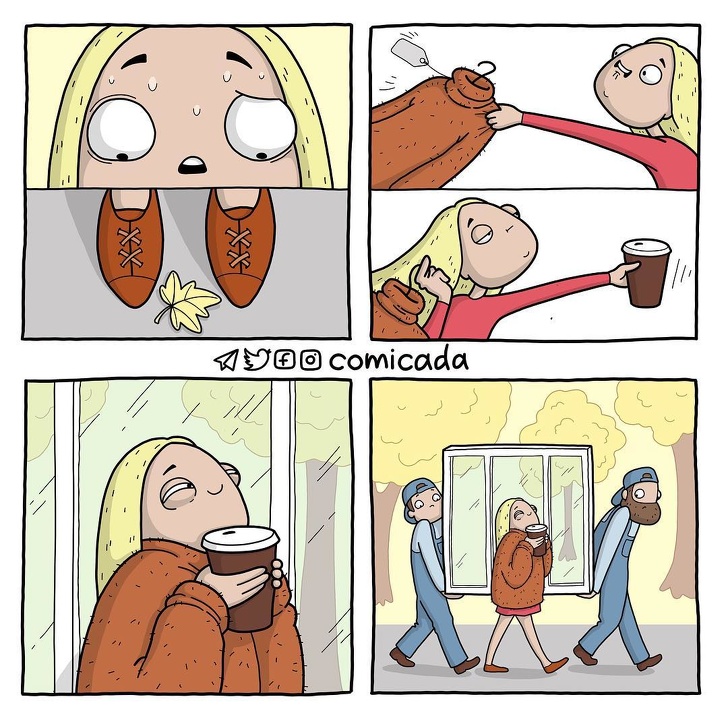 A prince in reality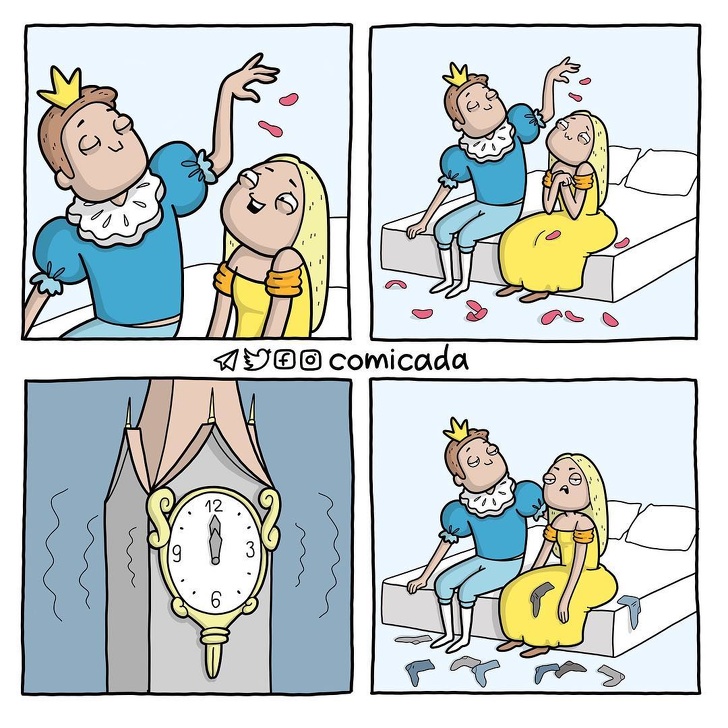 This monogamous relationship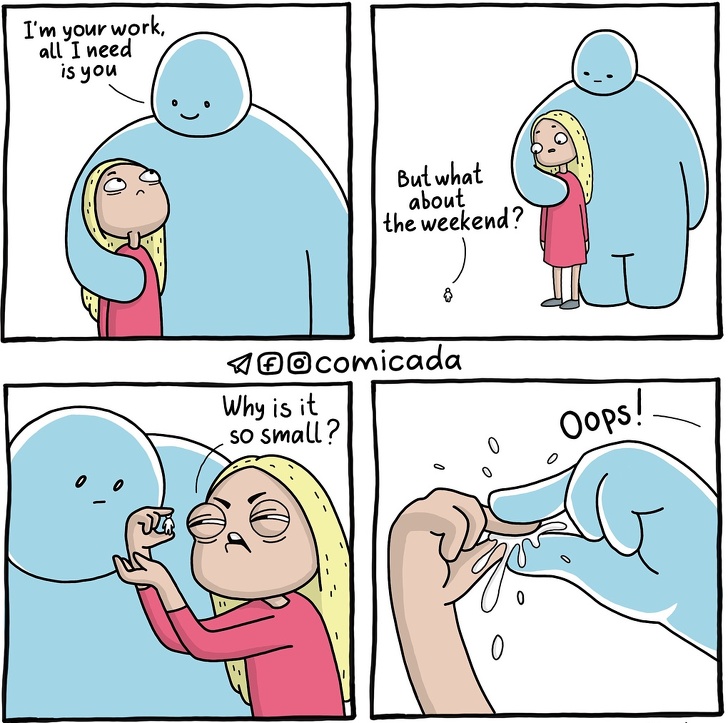 Cuddles that everyone needs in the morning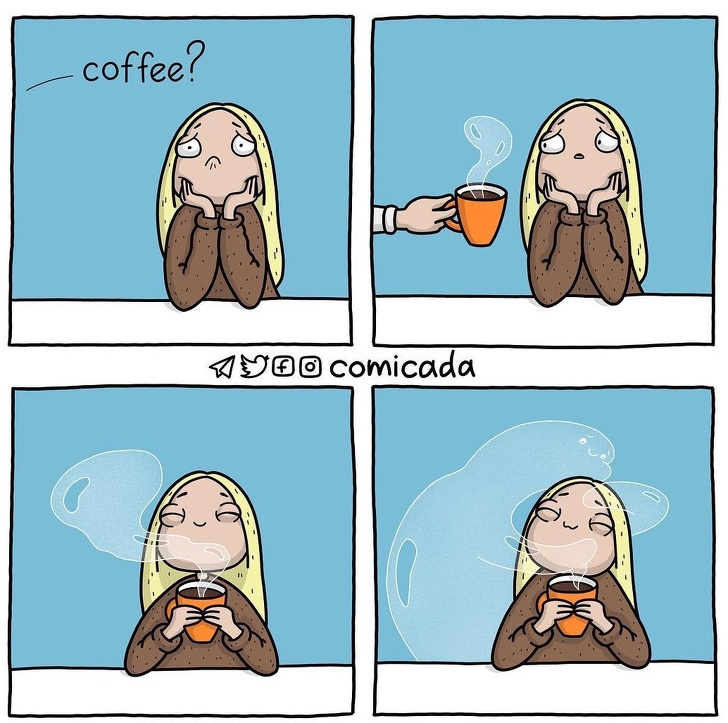 Underwater life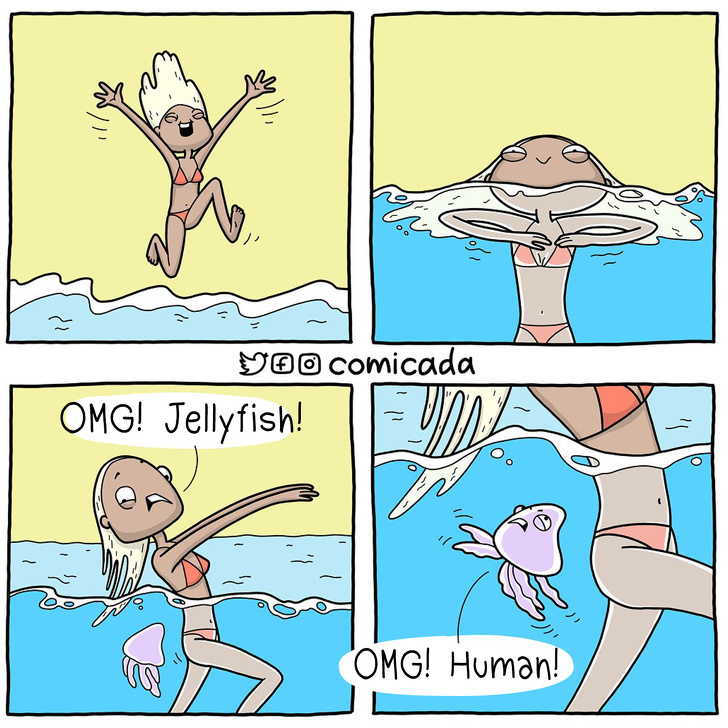 Every single day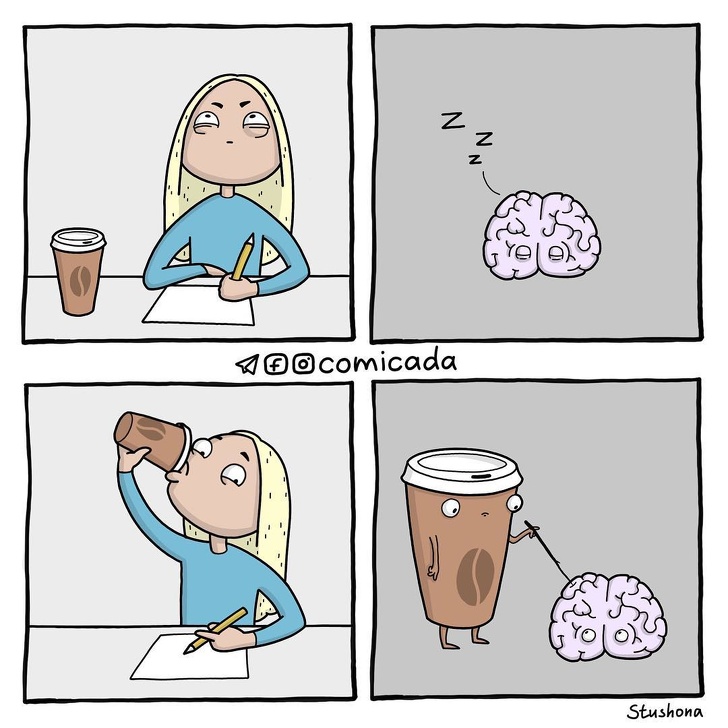 True cat woman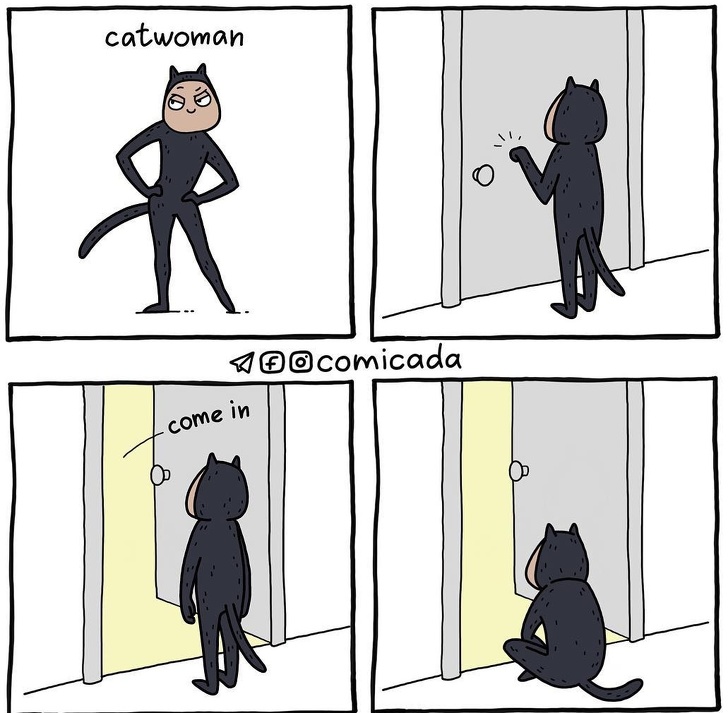 A hero we don't know about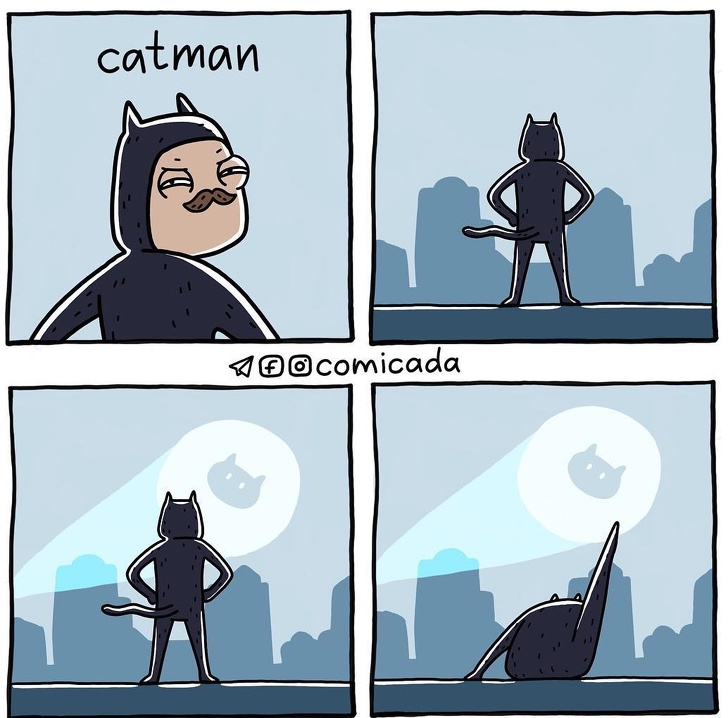 "I hate when this happens."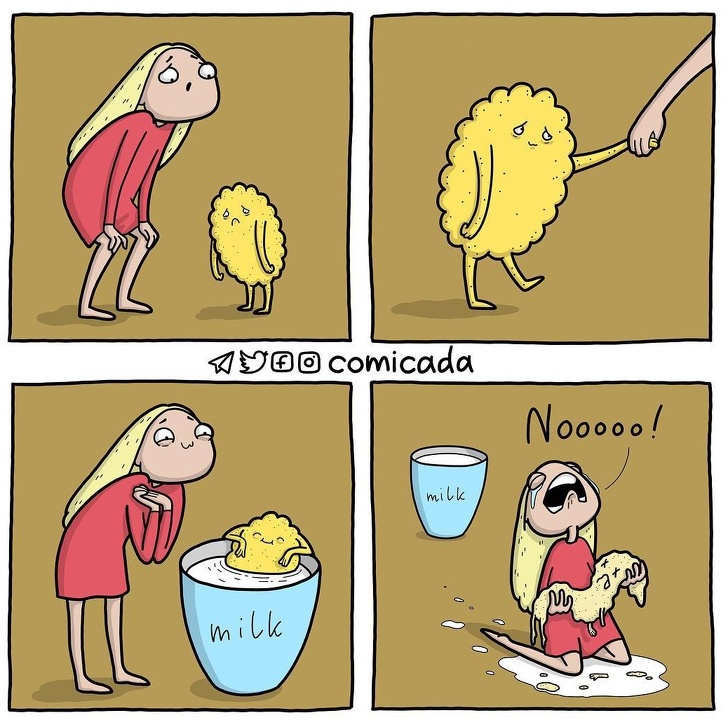 An essential ingredient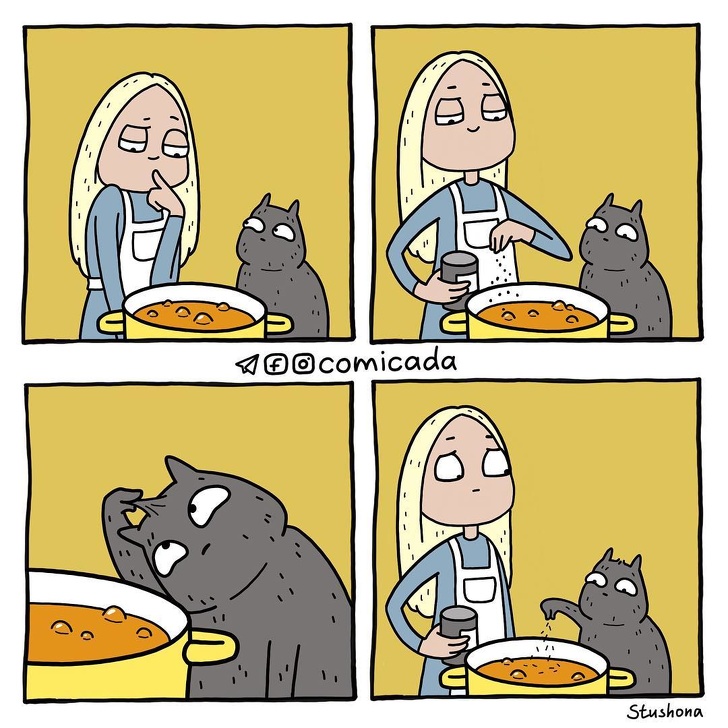 Can't resist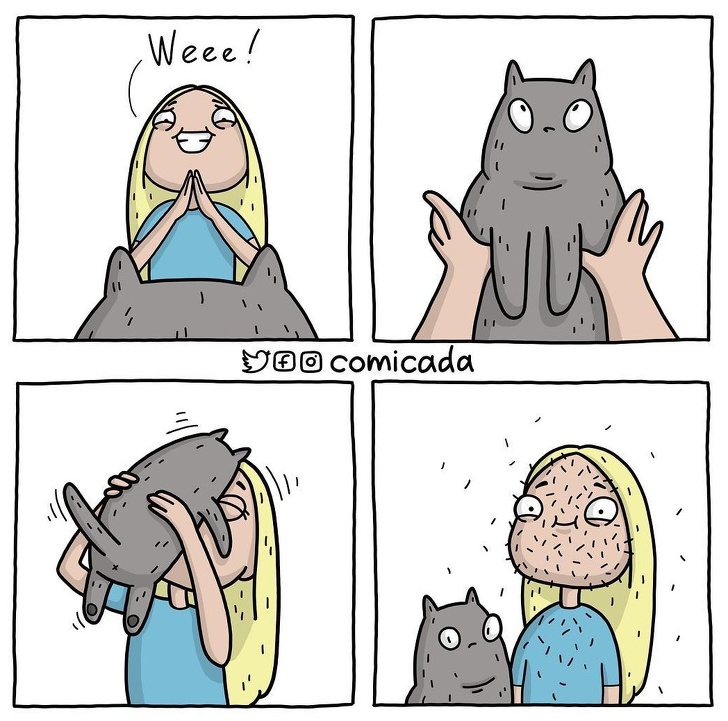 The truth always comes out.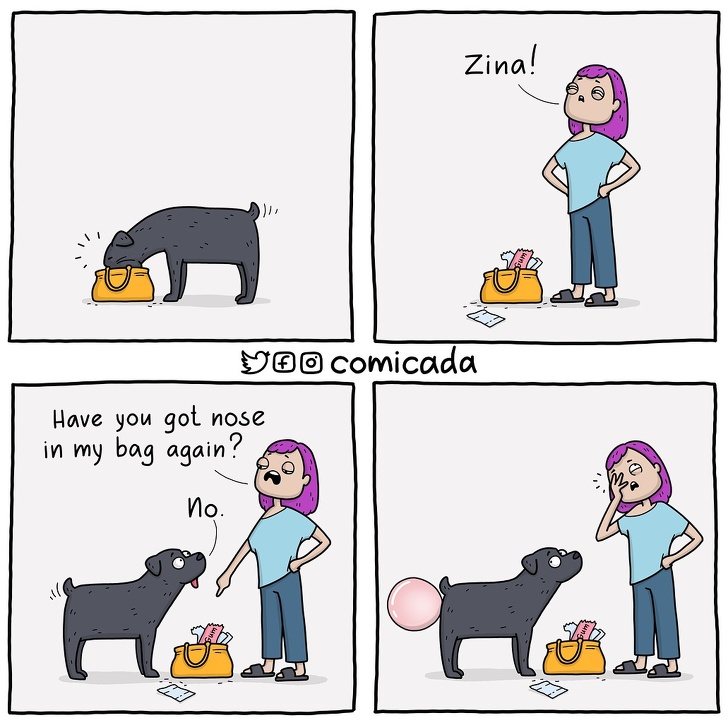 Ruthless fashion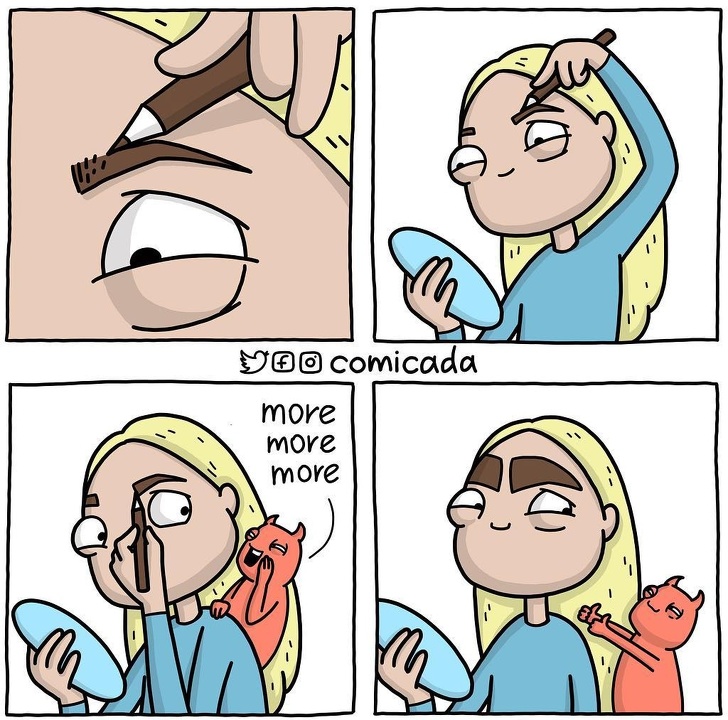 Travelling with an artist be like: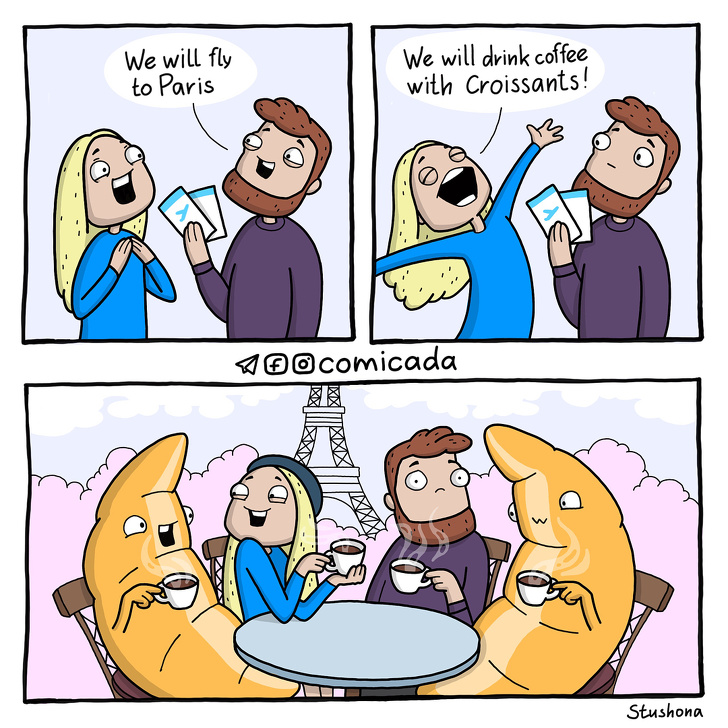 We hope that you thoroughly enjoyed going through Anastasia Ivanova's comics and found it funny and truthful just like we did. Do let us know as to what were the emotions that Comicada (Anastasia Ivanova's comic name) was successful in stirring.  Do share your experience in the comment section below!