Social media has completely changed the way we live, we love and how we go about our lives. The advent of social media has made it easy for people to share messages instantly, talk to one another and have a video conference even though they are miles apart. Social media has made it very easy for people to stay in touch with one another which has made sure that there is continuity in their communication with one another even though they have to stay far away from one another for various reasons. To put it in a sentence – Social media has changed the lives of people forever by making it very easy to share everything with the world.
But as there are two sides to a coin, there's a big disadvantage to social media too. The most dangerous outcome due to the advent of social media is that it has turned this world into an inauthentic one. It has become pretty clear by now that almost everyone on social media is infected with the same problem – the very nature of the social media causes almost each one of us to put be fake.
Pawel Kuczynski is one of the most renowned caricature artists in the world. He is respected worldwide for his no-nonsense approach towards his art. Pawel is such kind of a person who never thinks twice to call a spade, a spade. Through his, work Pawel has been raising awareness about the modern problems faced by the younger generation. He has been coming up with illustrations which depict the modern day problems such as addiction to gadgets, increasing violence and hatred being by a politician for their petty gains.
Pawel has a huge fan followers base all around the world for he creates eye-catching masterpieces using watercolors and colored chalks. As a testimony to his amazing work, he has over 5,00,000 subscribers to his official group.
We have collected the best of his works and have shared the same in the post. Do go through them one by one:
1. Blinkers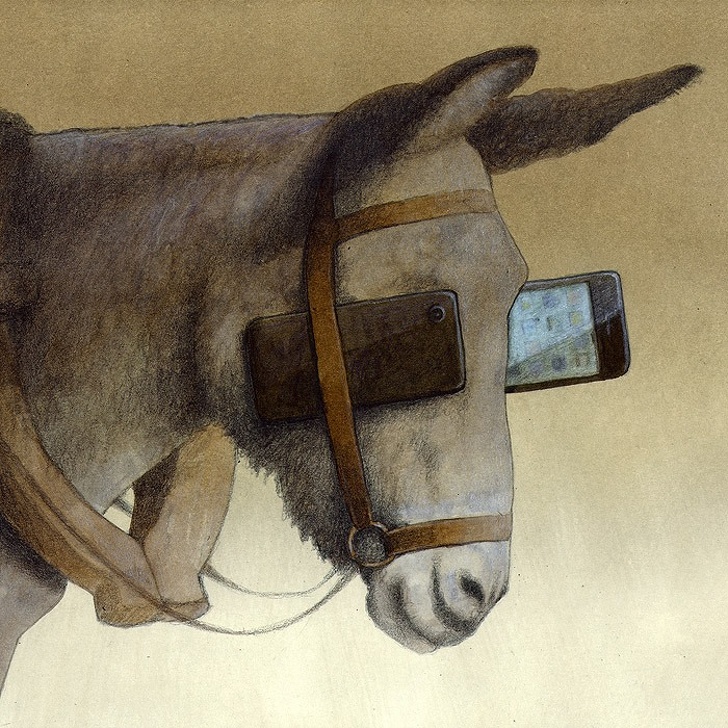 2. Useful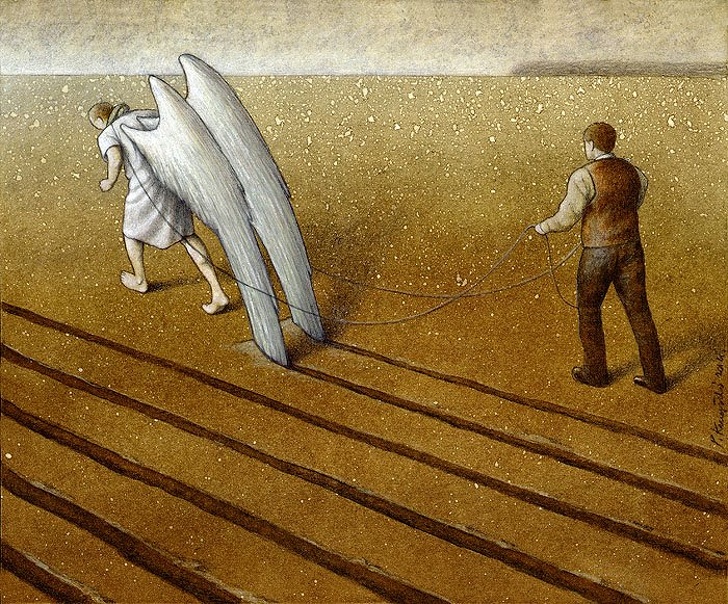 3. Breaking news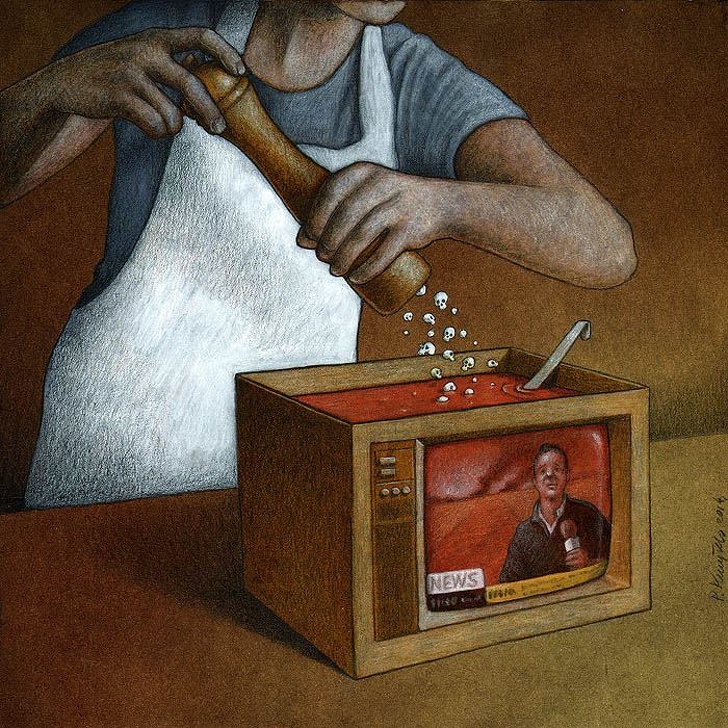 4. Dinner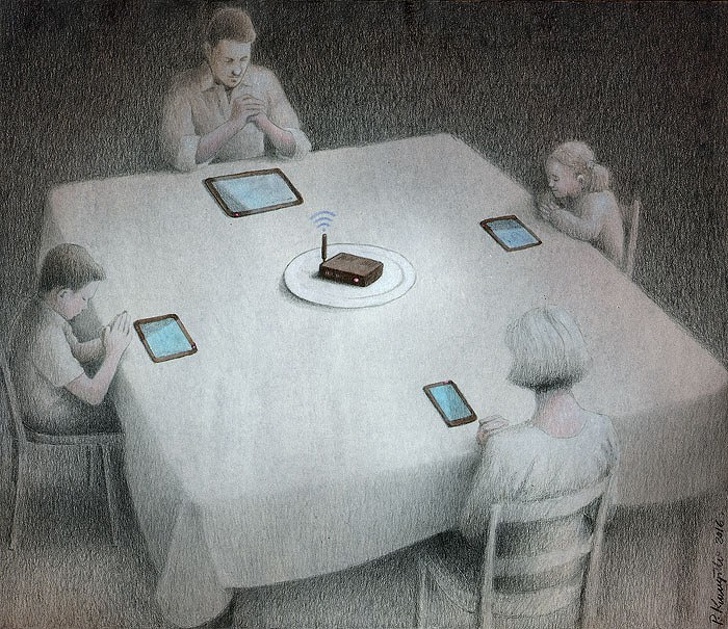 5. Sunset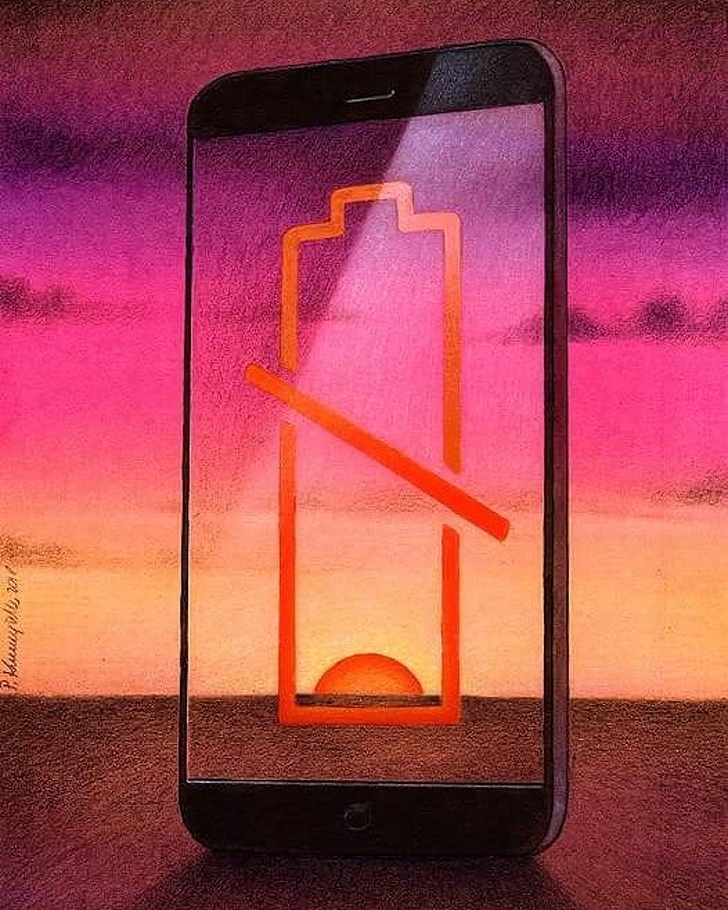 6. Duel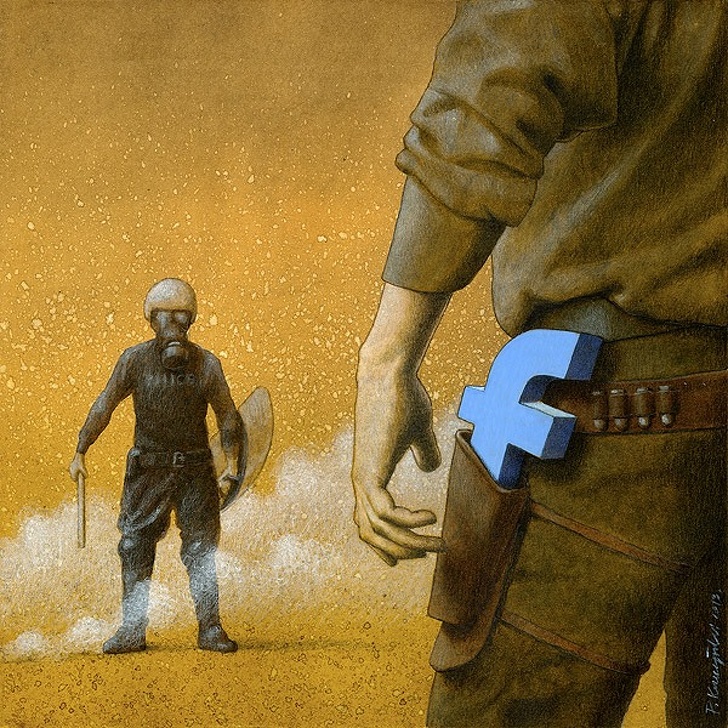 7. Vote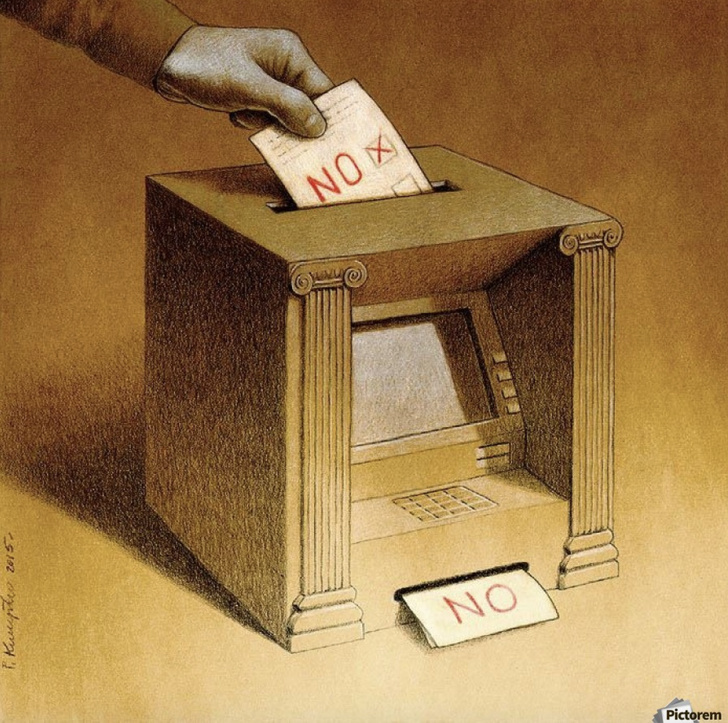 8. Time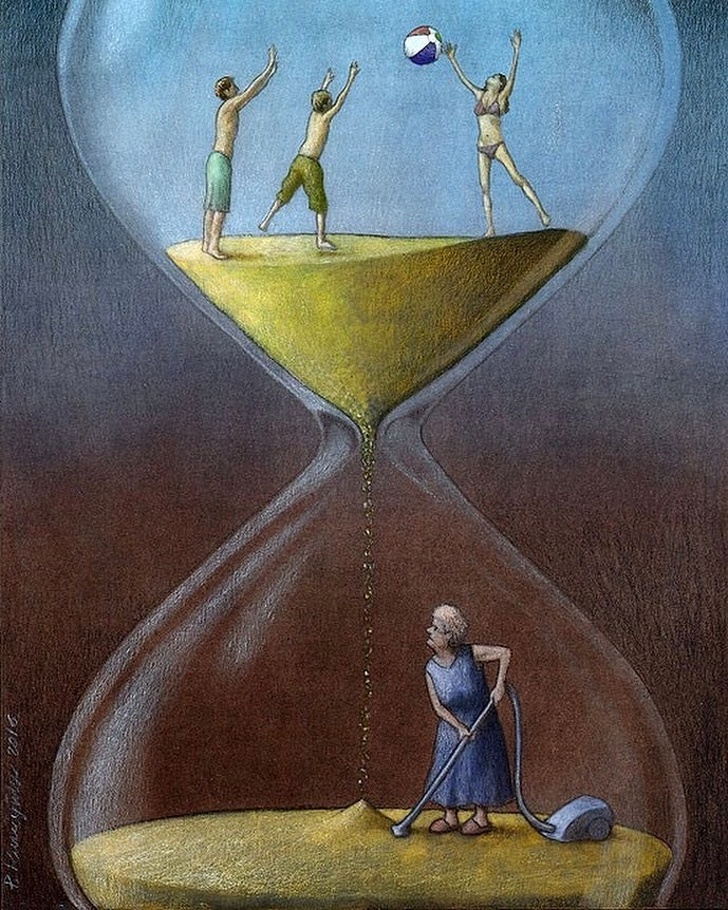 9. Narcissist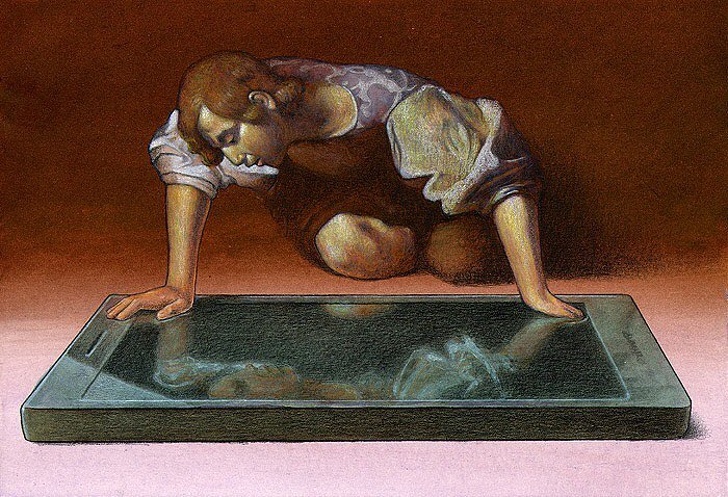 10. Shopping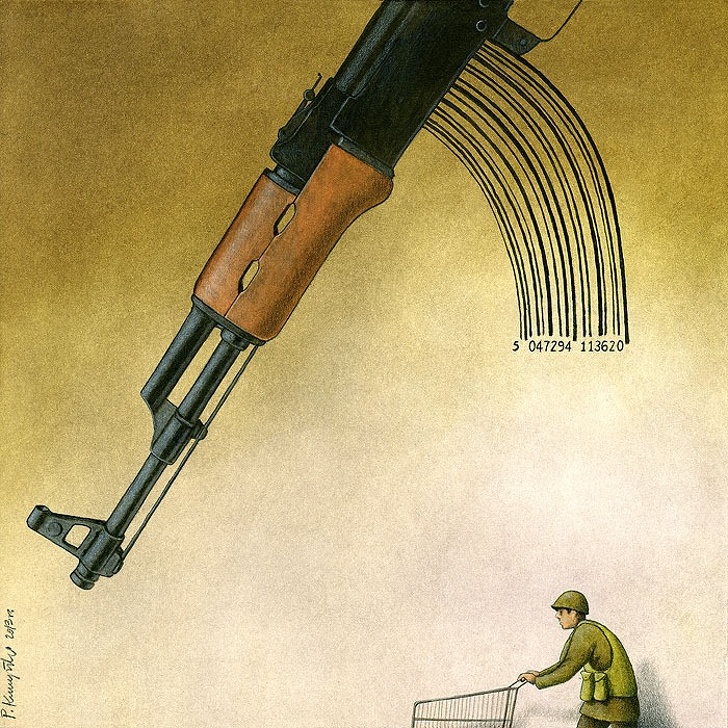 11. Surgery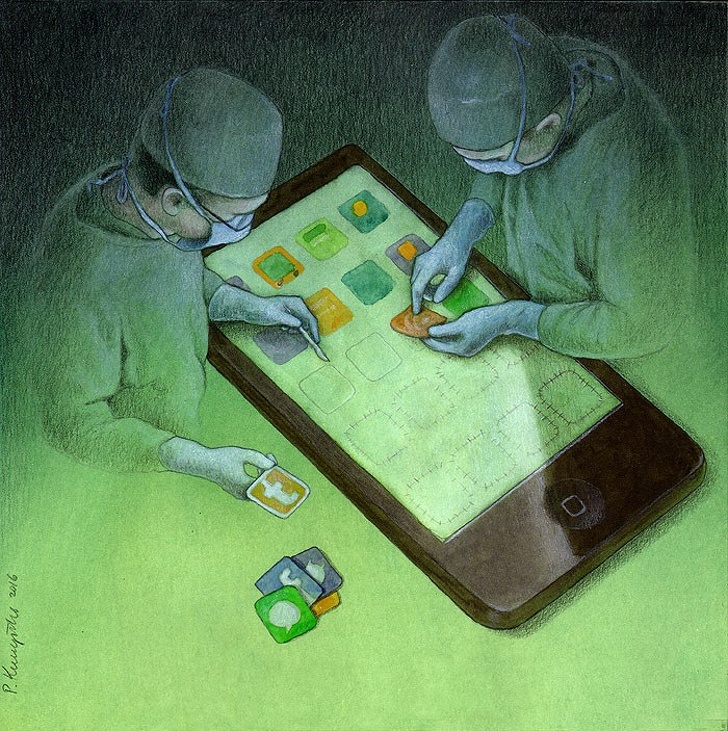 12. Good morning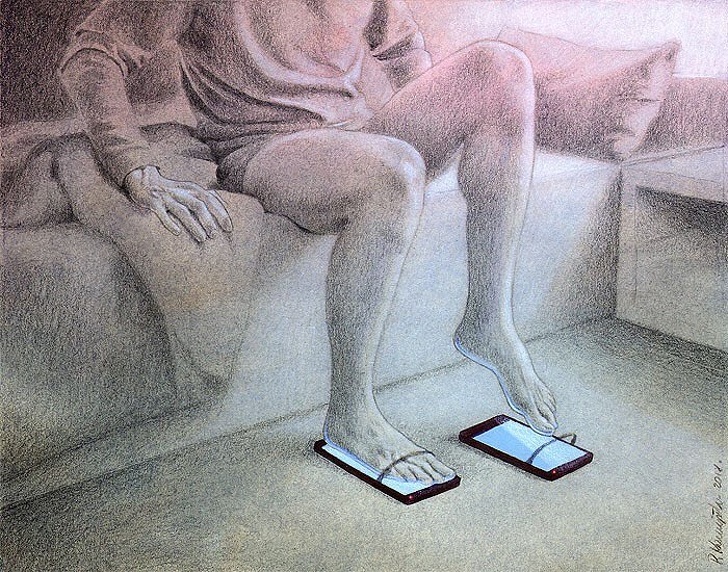 13. Gardener
14. Truce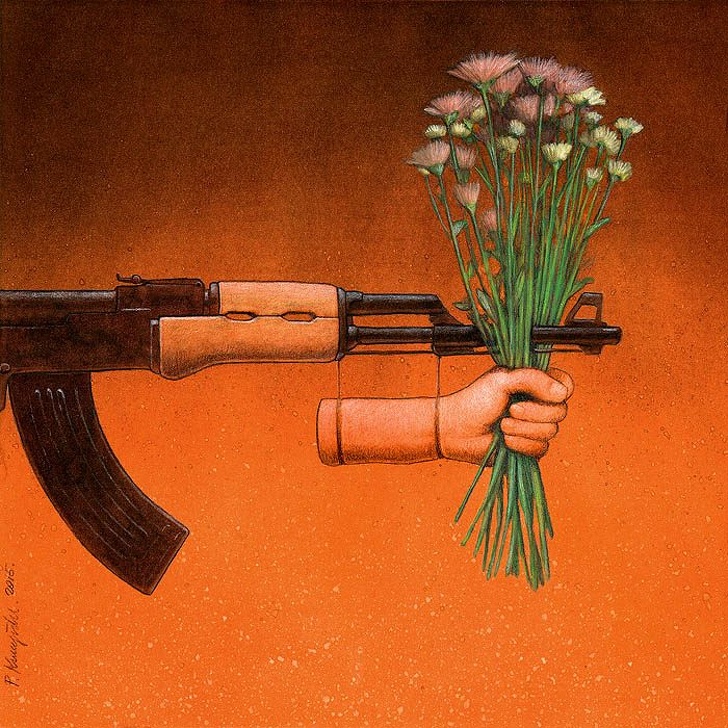 15. Virtual reality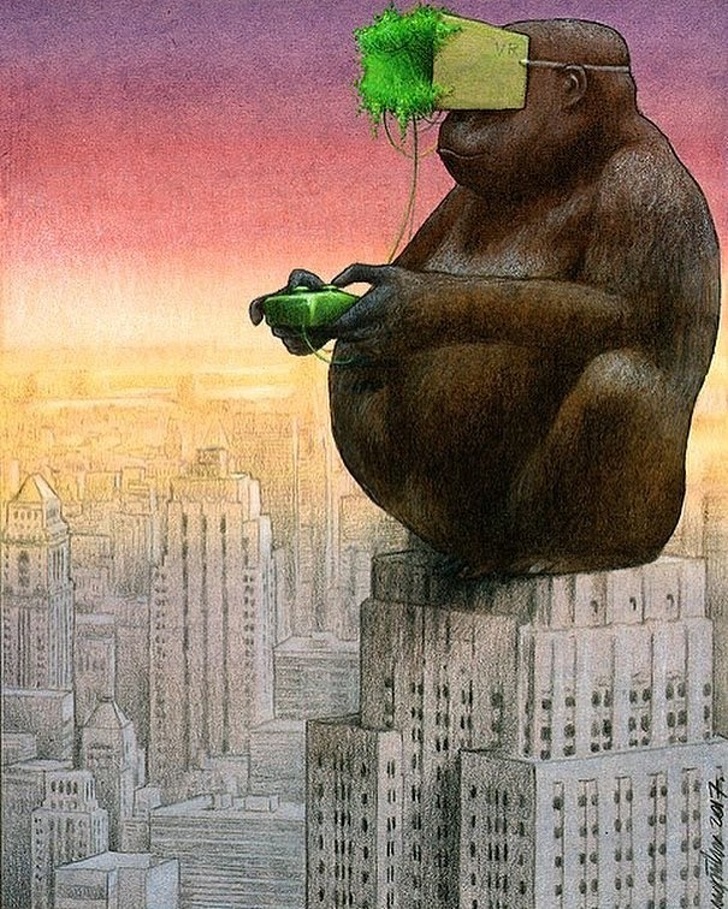 16. Break in transmission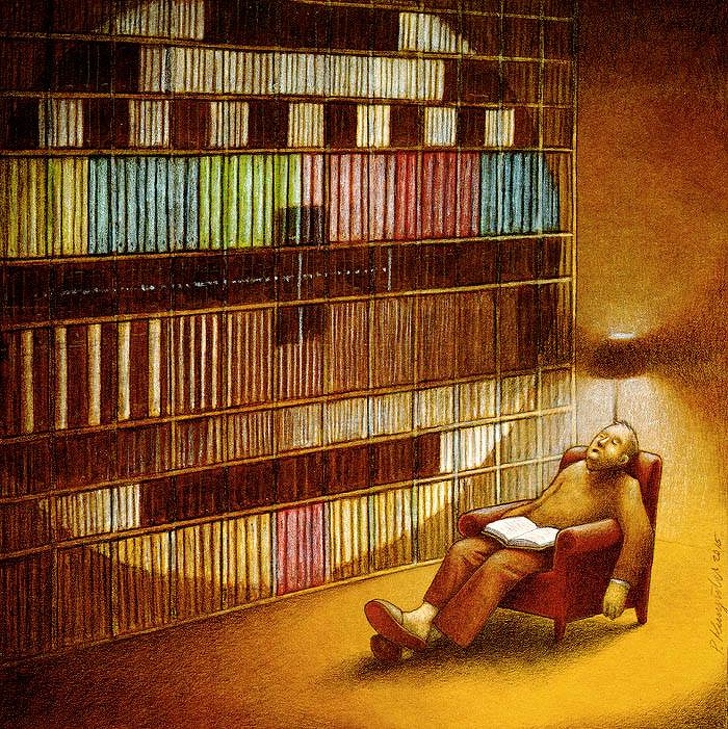 17. Cradle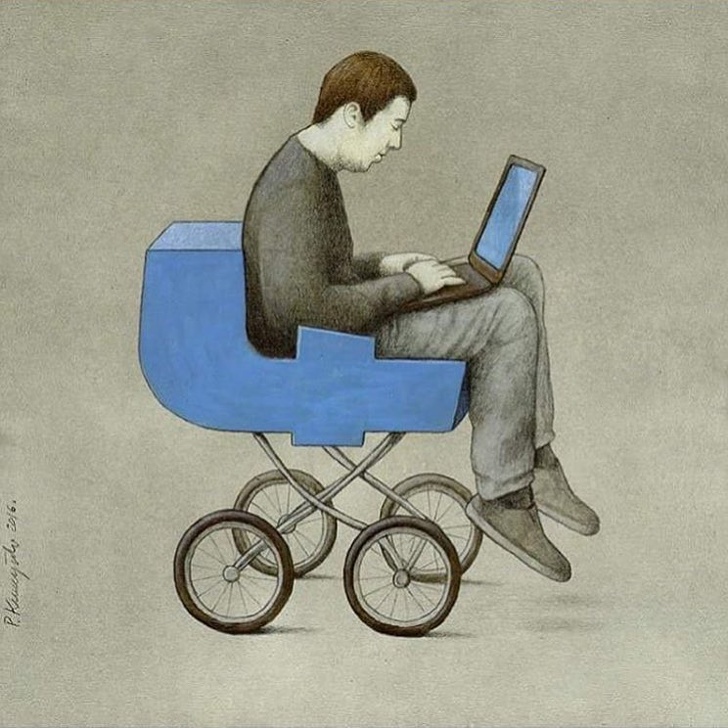 18. Brexit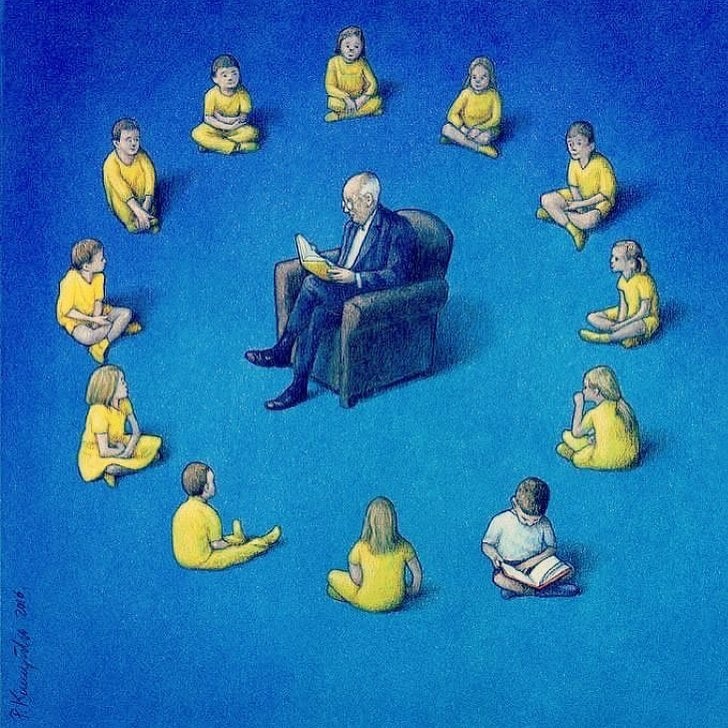 19. Money religion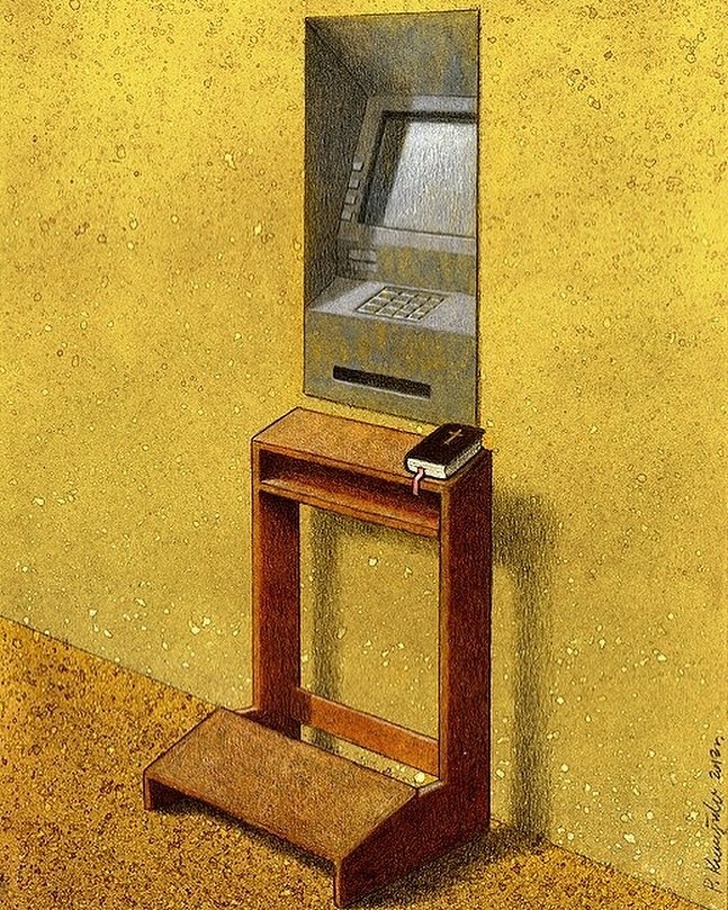 20. Trap
21. Selfie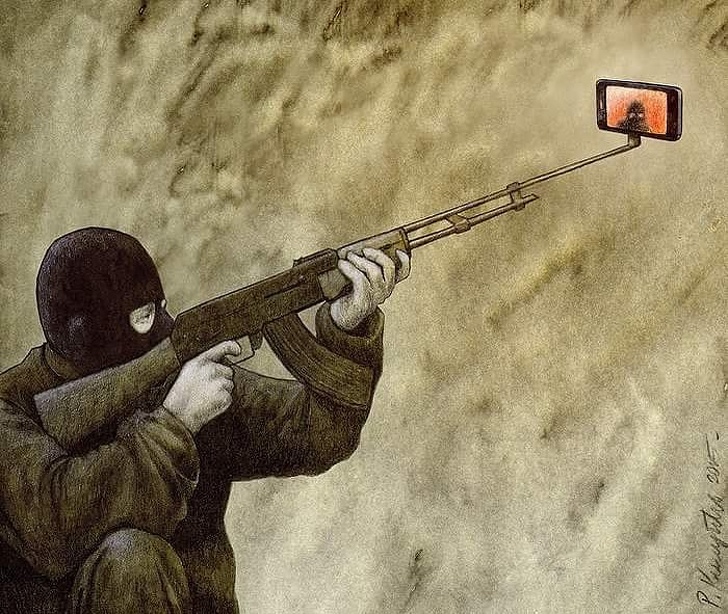 22. Control (Law and Justice)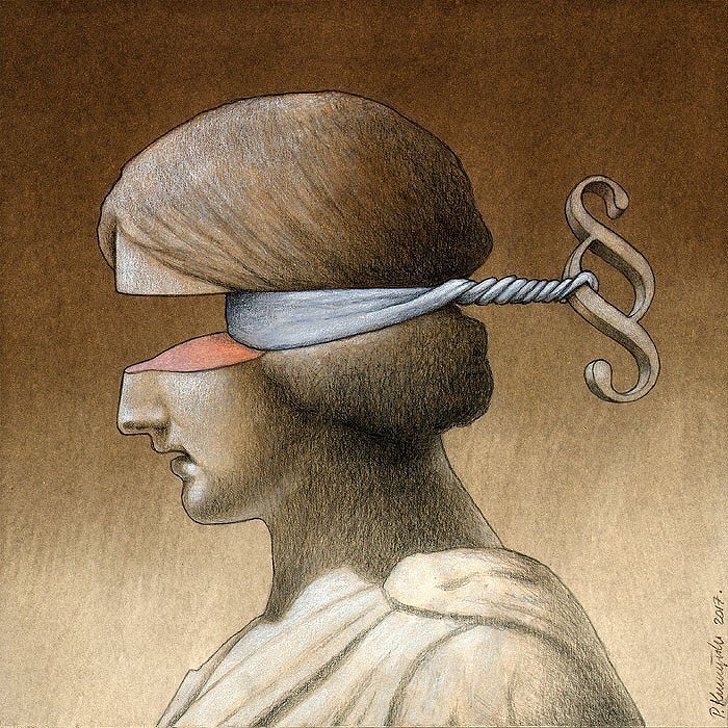 23. Imagination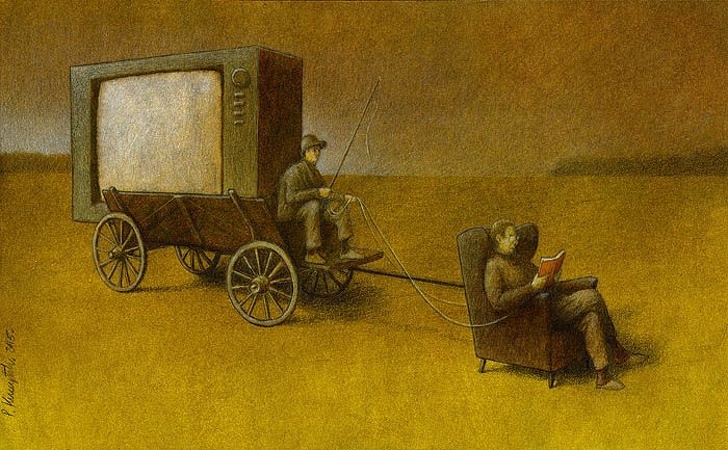 24. The right direction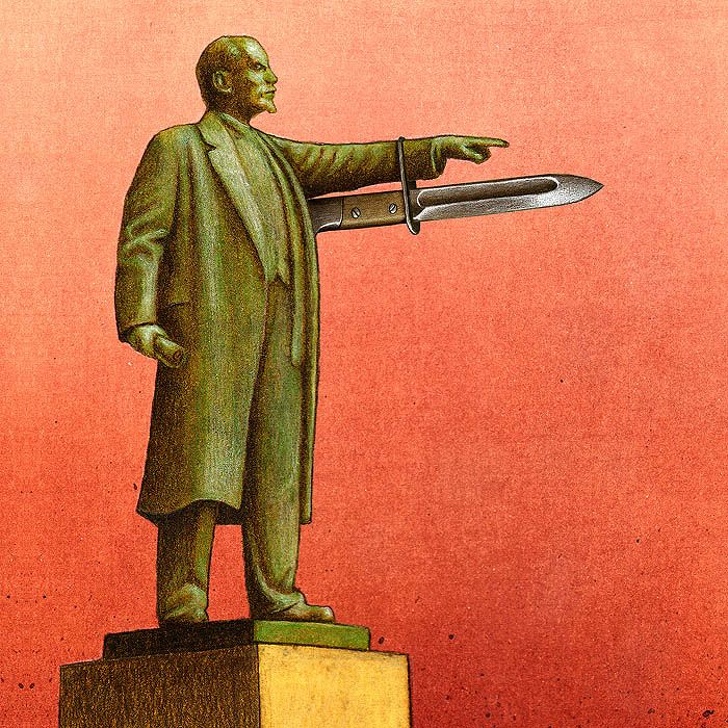 Do you have disagreements with any of the above-shared caricatures? Tell us why do you disagree with the artist in the comment section below!