There's no doubt about the fact that parenting is a team effort as both the father and the mother of a child play an important role in the upbringing of the child. There are many who argue that society also plays an important role as it influences and shapes the character of a child and we are in complete agreement with it, but it also true that no one plays a greater role than the two individuals – child's parents. Parents play an important role in promoting a child's well-being, by guiding the child, supporting him and making him grow physically, mentally, emotionally and also socially.
While it is true that both the parents play an important role in the development of the child, you will agree with us when we say that it is the mother who attends to most of the daily needs of the child and since it is the mother who spends most of the time with the child, naturally she becomes the first teacher of her child. As the children have a highly impressionable mind at this age, they watch their parents and copy just about everything; also the child follows her mother and believes her completely.
Lyuba Sobol, an artist from Russia, has adopted the hilarious comics as a medium to depict her intensive parenting days. She has tried to describe the parenting days through hilarious comics and has an added message which asks her fellow counterparts to stay optimistic during the tough times.
We are truly inspired by her work and hence have decided to share her work on our blog so that you also get to see her work and get inspired by it: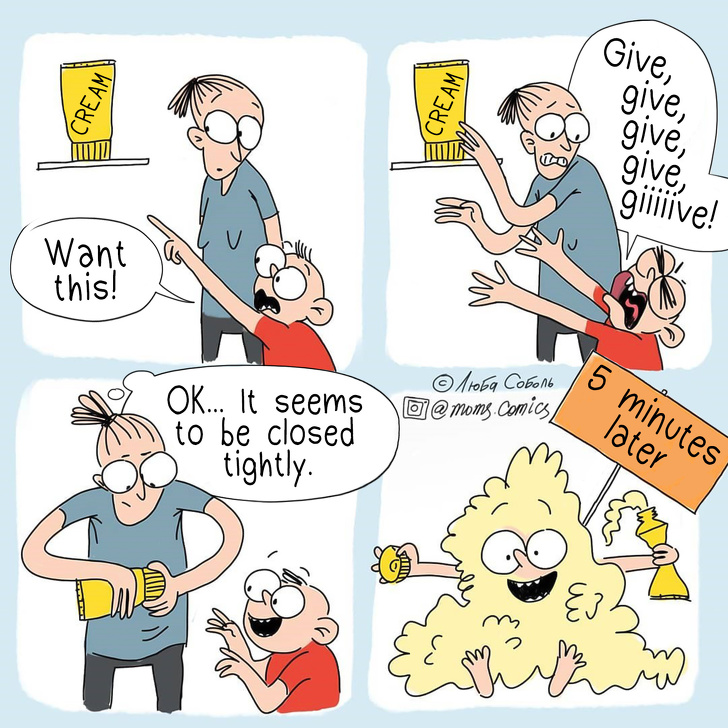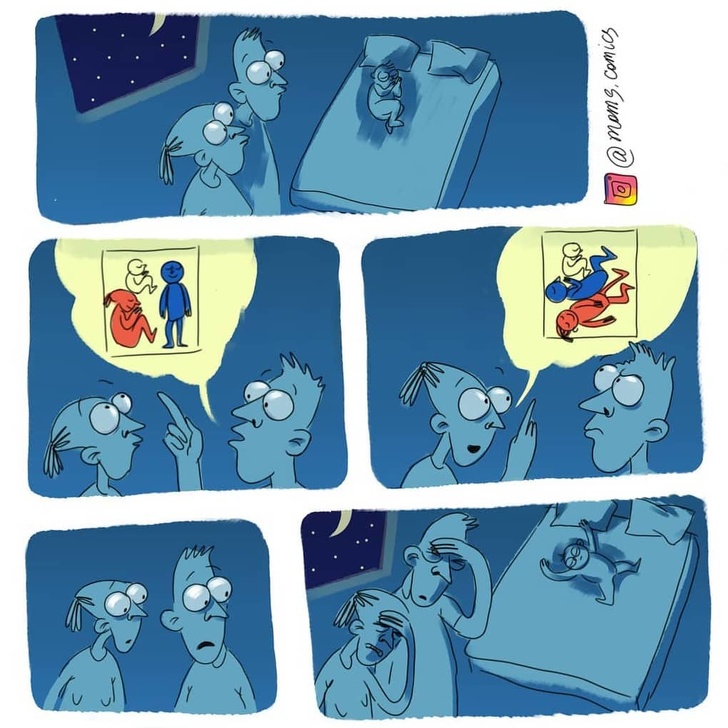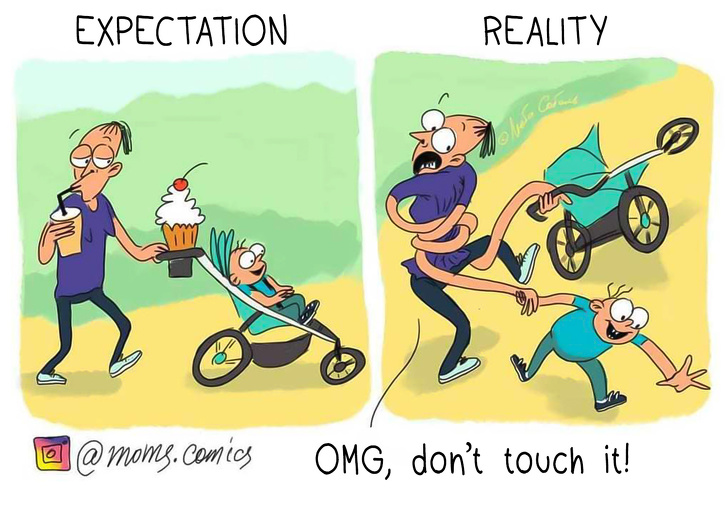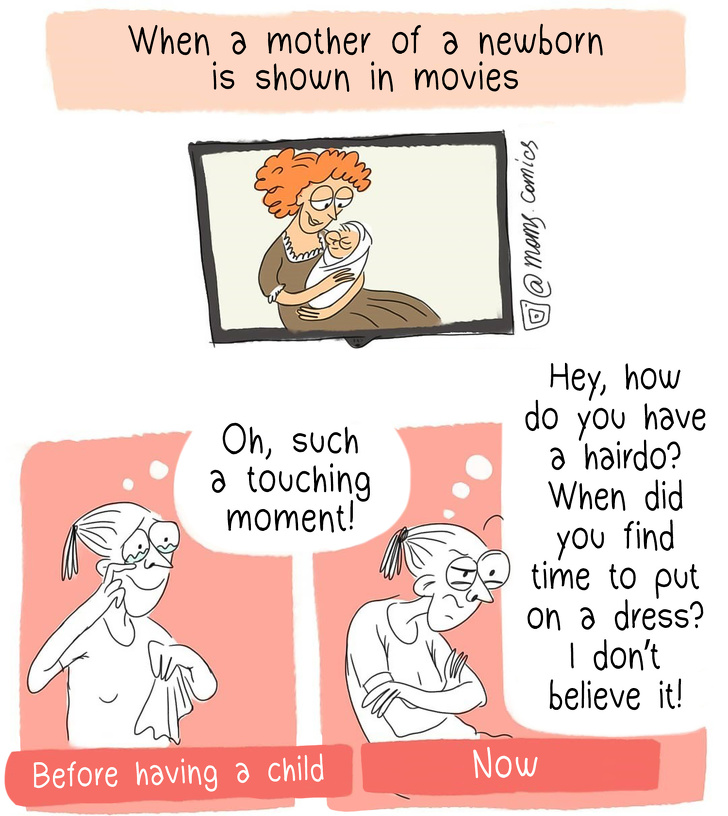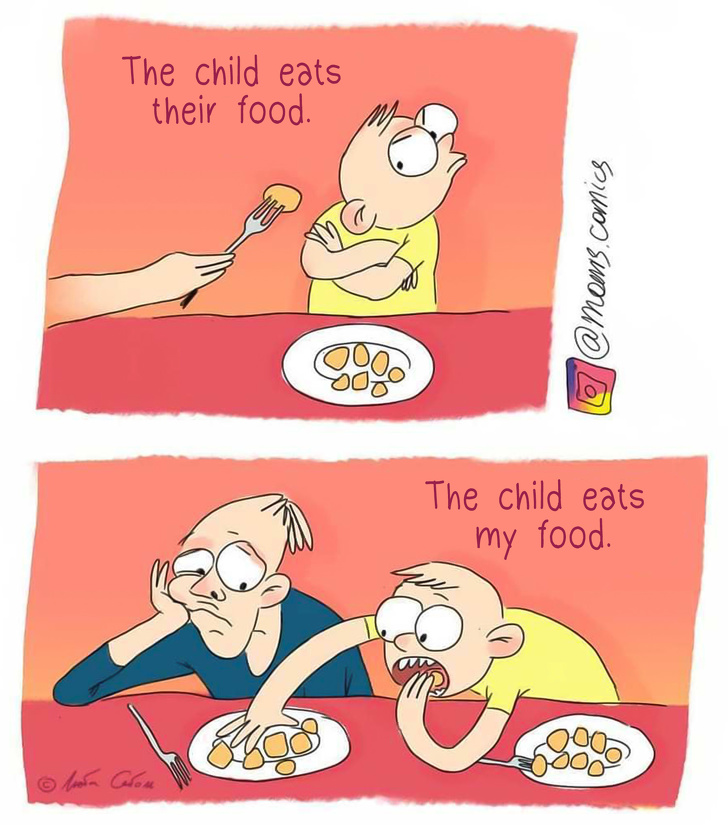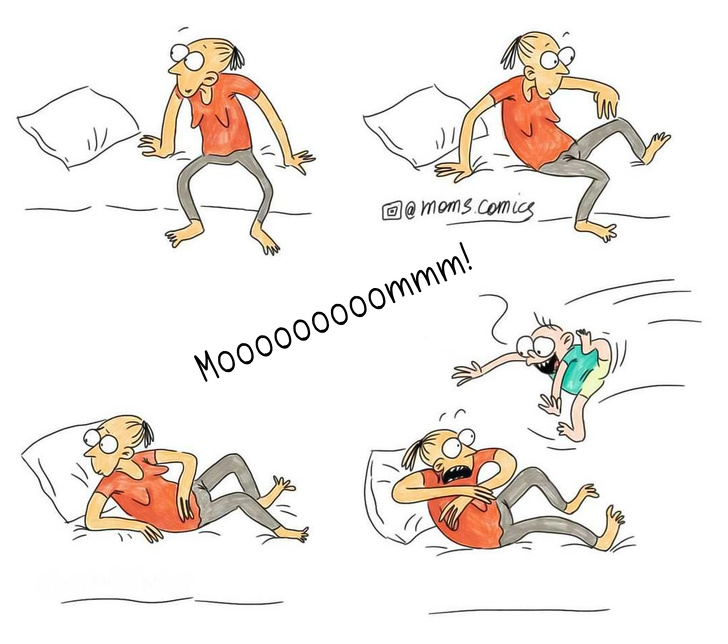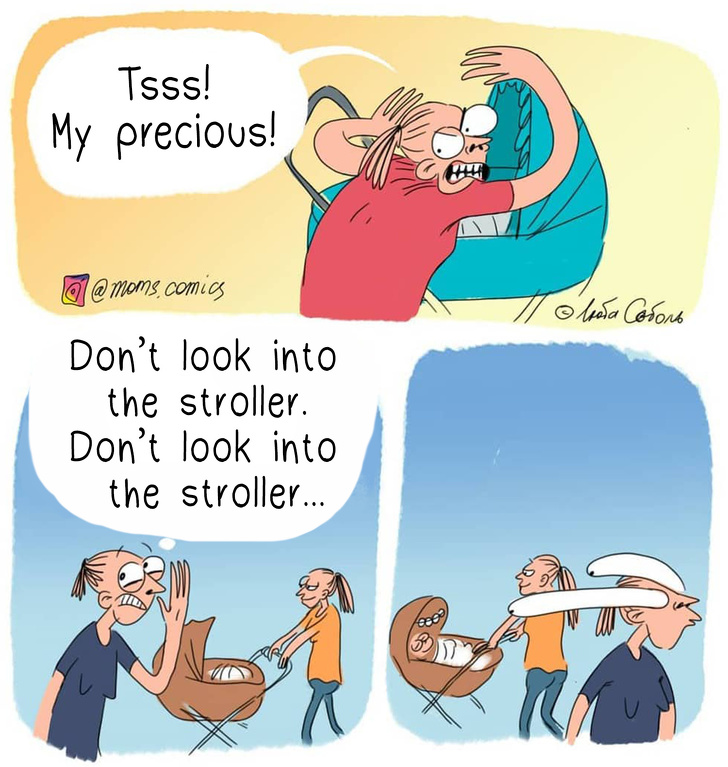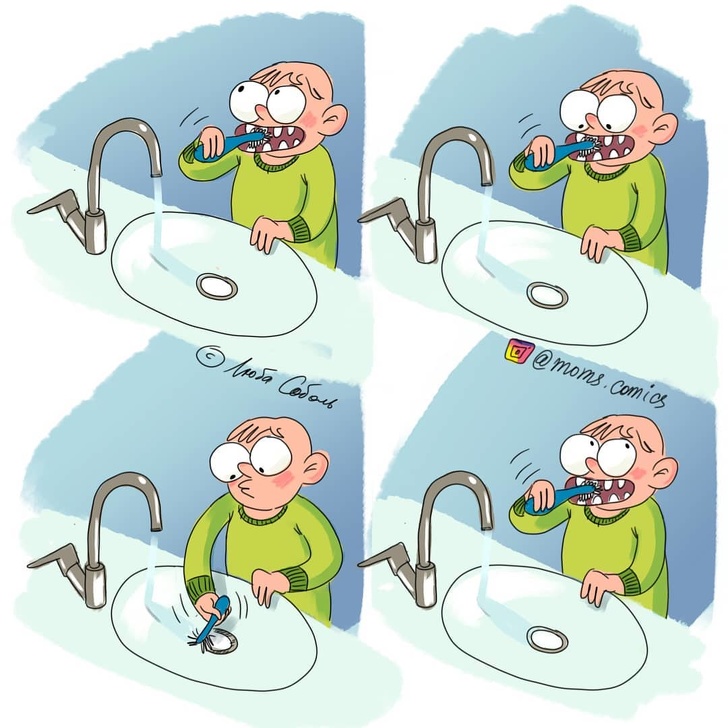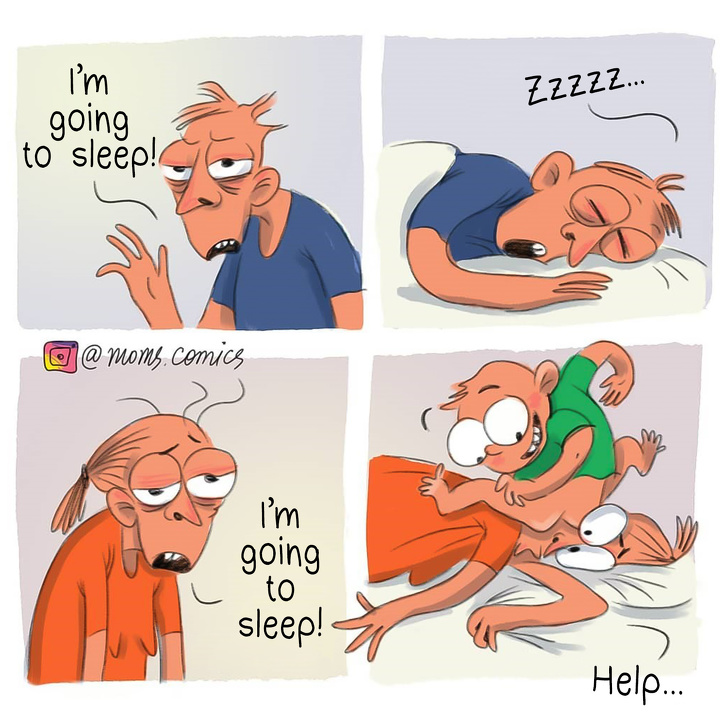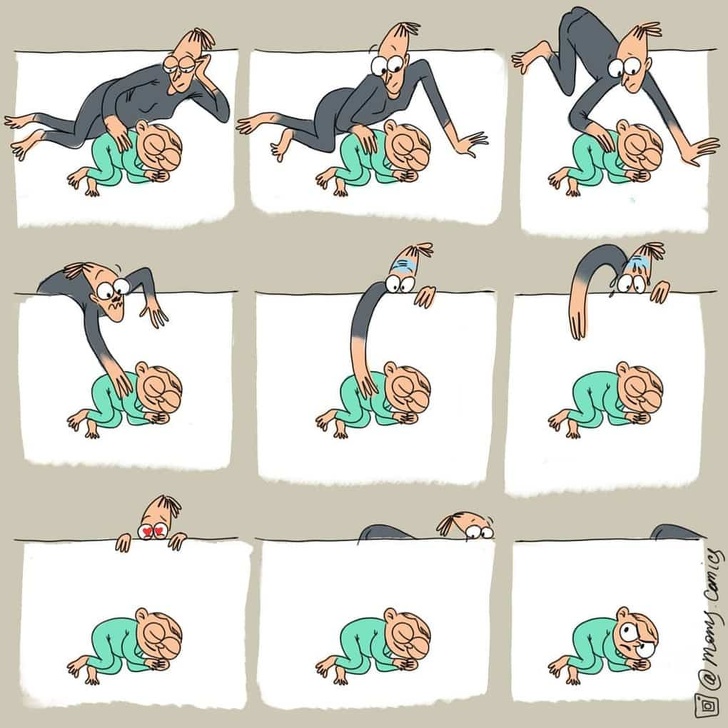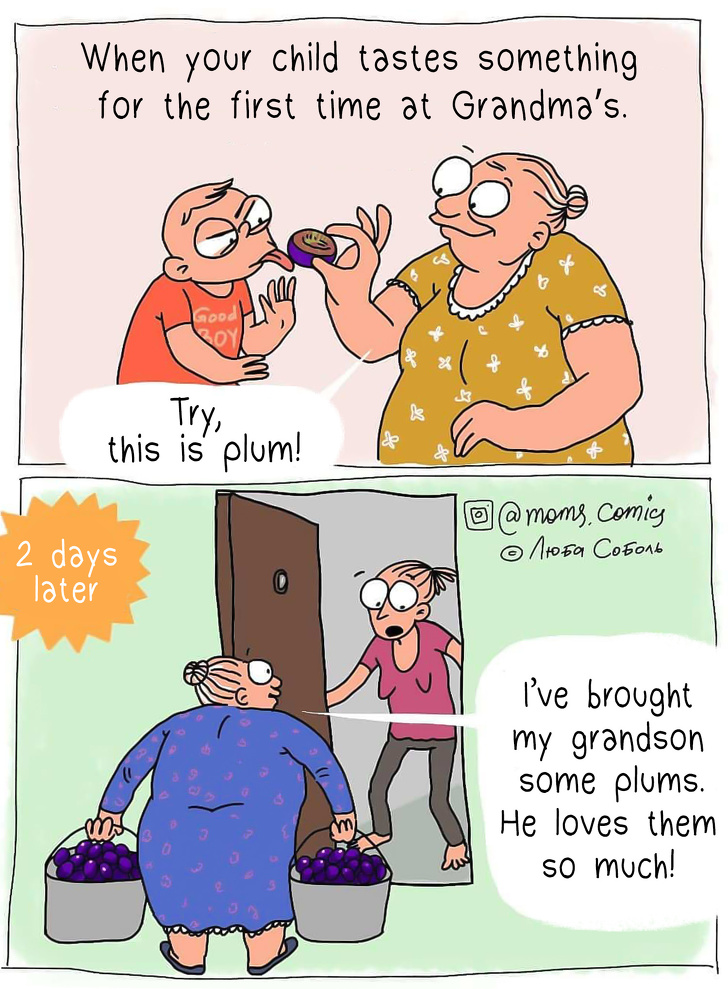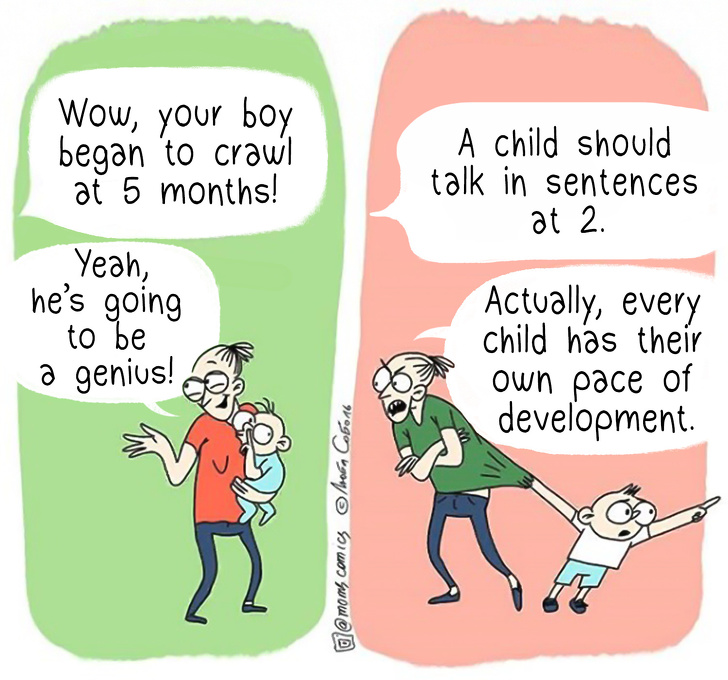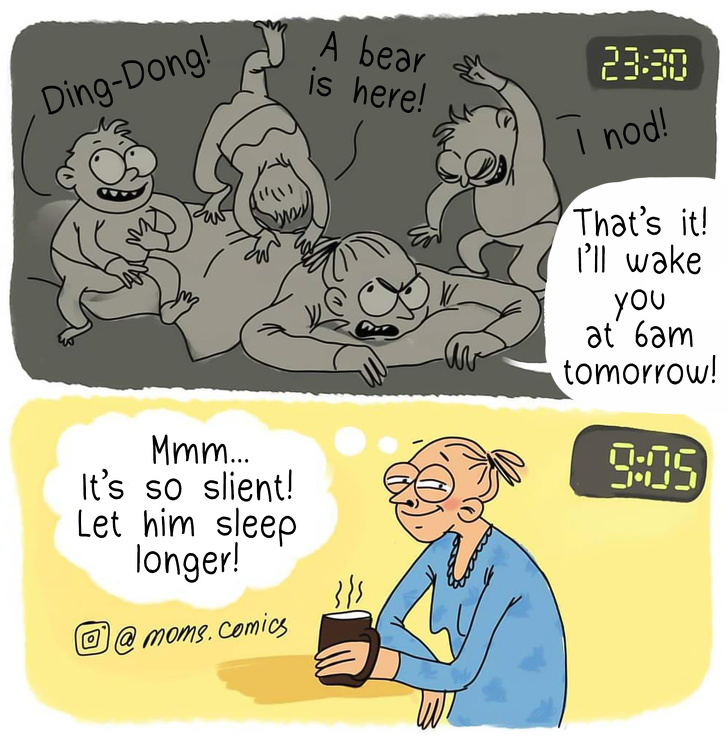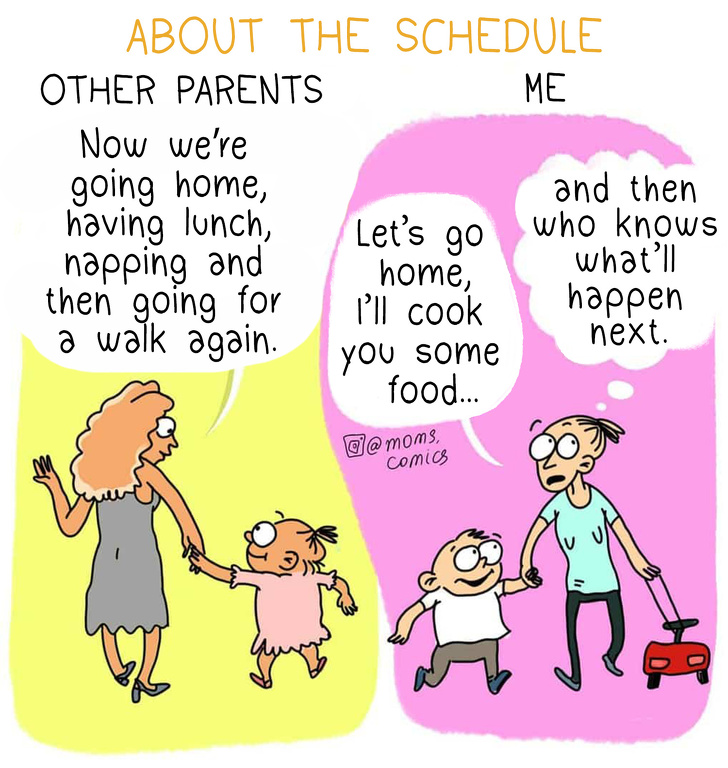 As you might have already observed, Lyuba Sobol's work begins by resembling real parents, and it is in the later parts of her work that they get adapted to her unique style of drawing and become distinguished from reality. When questioned about the transition in her work Lyuba Sobol says "The story is more important to me than the looks of a character."
Kudos to her for bringing out the important message through hilarious comics! Do share with your friends!