"Nature has adequate resources to feed the needs but not the greed of the Mankind"—this saying is used exhaustively across the globe to portray the destruction Man is causing to Nature. Ecosystem or Food chain learned in school days clearly depicts that 'The Symbiosis' or co-existence of all living creatures is what Nature expected from us. The irony is a man is living as if he is the sole proprietor of the Earth and all other creatures exist to fulfill his needs. This greedy lifestyle of Man has led us to a situation where the existence of any living thing (including him) on this globe is endangered.
Readthisweb has compiled pictures of disturbed symbiosis that is burgeoning in recent past and in fact, the year 2017 is considered as the hottest year in the history of mankind by meteorological department. The overheating of the Arctic region is resulting in the disappearance of ice sheets in green land directly impacting entire globe with Sahara desert getting snowfall most unexpected mood swing nature is exhibiting.

© GuacamoleFanatic / reddit   © pixelatedbeard / imgur
53 Degree Centigrade in Arizona
The temperature in otherwise moderate Arizona is shooting up to 120 degrees Fahrenheit while Kuwait is recording 130 degrees Fahrenheit. The clear cut case of global warming.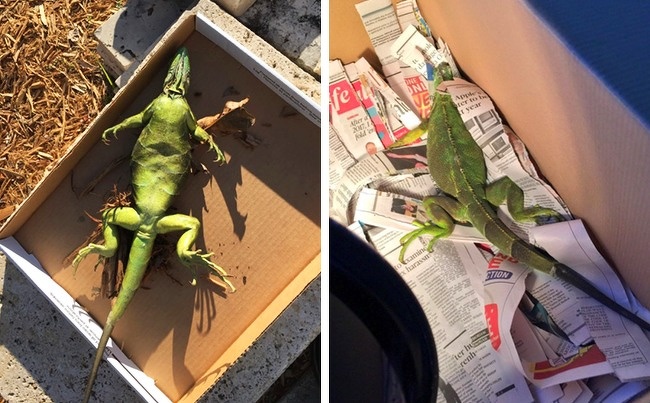 Abnormal cold killing animals
Though alligators are known to adjust easily for change in temperatures; animals like iguanas won't adapt easily to cold. Extreme cold means the death of iguanas.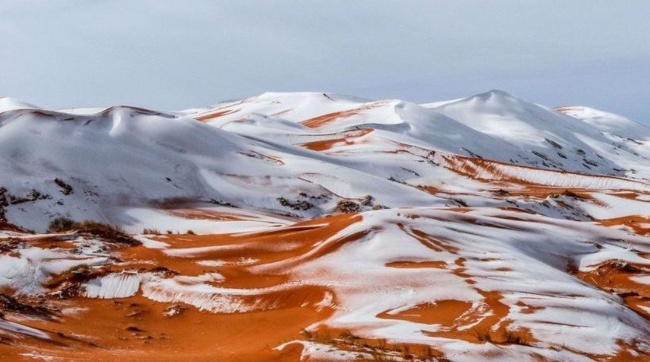 Snowfall in Sahara Deserts
We all are taught in school that Desert is a region with scanty rainfall and abnormally high temperature. But the aberration in the past three-four years is that Sahara deserts is receiving continuous snowfall.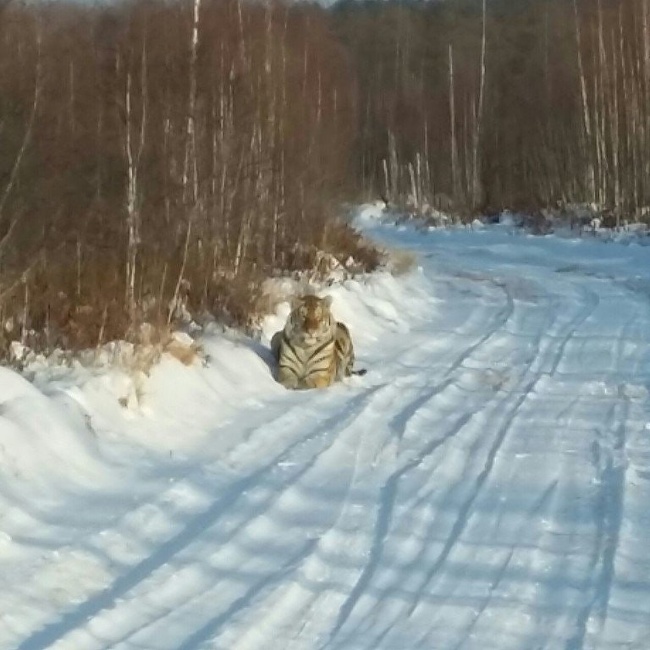 Siberian Tiger is Starving
Siberian Tigers are haunted by illegal poaching and also are unable to find adequate food in forests is entering human habitat to catch hold of any straying human as prey. The extermination of forests is the biggest problem haunting environment.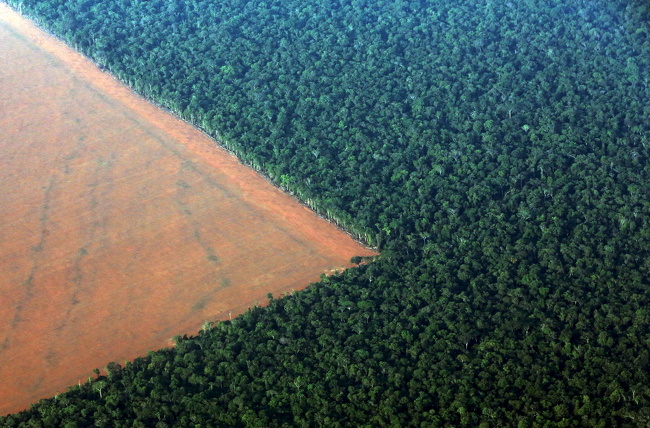 [the_ad id="46″]
Felling of tropical forests in Brazil
The way deforestation is becoming rampant to create agricultural lands can lead to a situation that by 2040, forests will be available only in books and virtual media.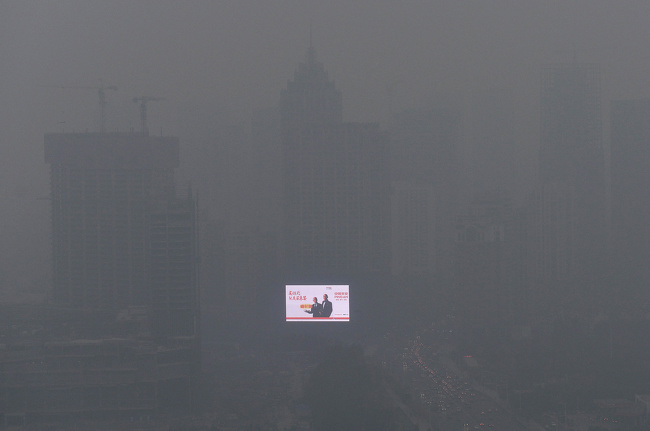 A bright billboard drowning in a thick smog in China
85% of humans are breathing polluted air! This is called development by our economists and politicians. Have a look at this bright billboard in China covered by smog to understand the ill-effects of pollution.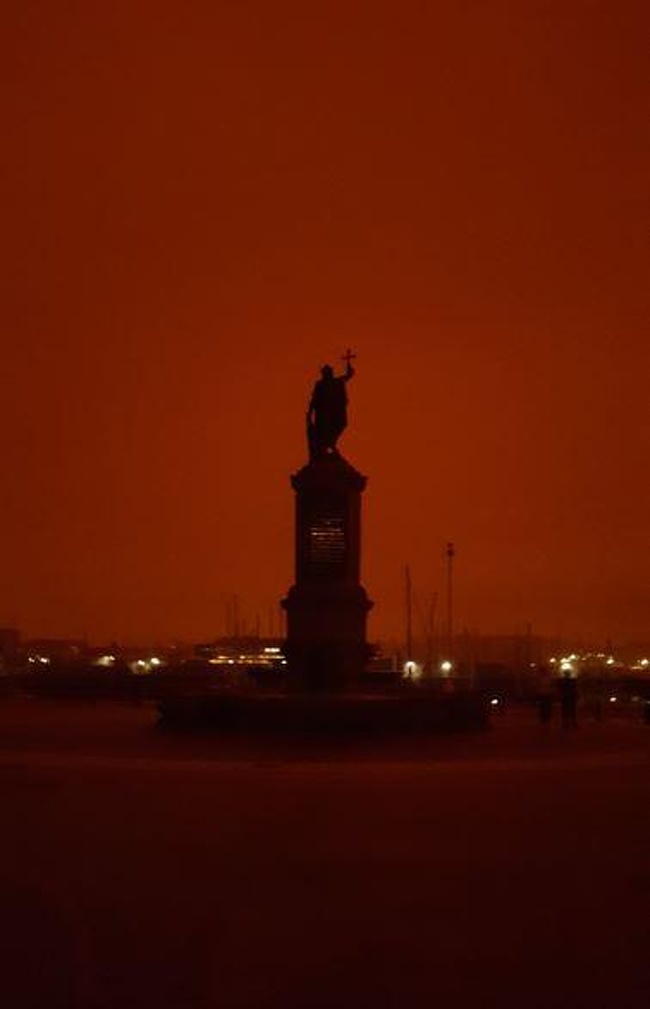 The main Culprit of Forest Fires is Man
It is revealed by investigators that 90% of forest fires are caused by human negligence. Have a look at this picture of a city in Spain that is only 100 KM away from a forest caught in the fire. The repercussion of fire can be realized by the fact that the photo was taken at 10 A.M.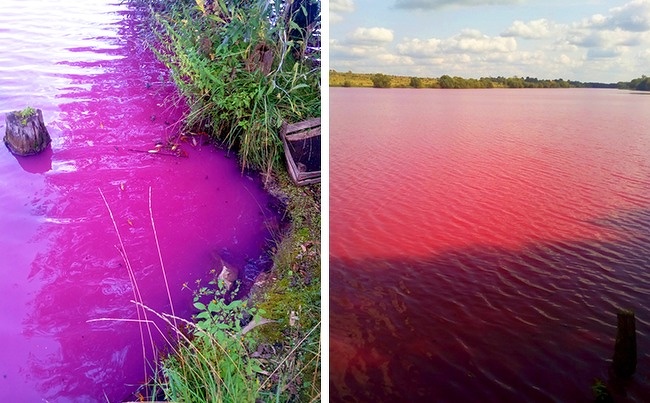 Polluted Water Bodies
In the city of Bengaluru in India, A polluted lake called Bellandur Lake is known to catch fire often and the authorities in every occasion claim that it will not get repeated. Ditto in Russia a water body is completely turned pink due to acid rains.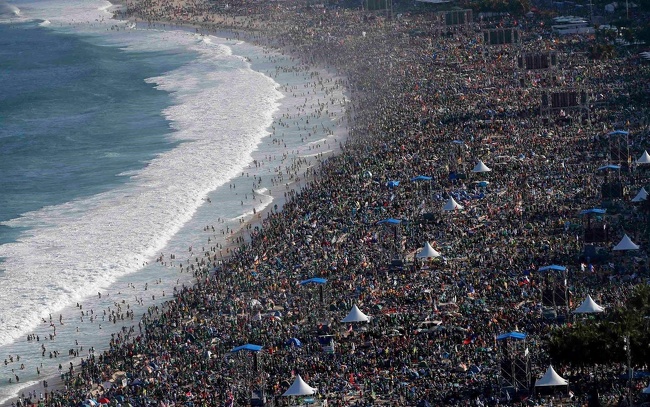 Population Explosion
By 2030 the Earth population will reach 9 billion. Overcrowded cities, beaches, public places lead to the distraction of natural resources will obviously disturb the balance of the ecosystem. Have a look at this overcrowded beach at Rio de Janeiro in Brazil to understand the seriousness of the population explosion.

© Kerstin Langenberger Photography
Depleting ice killing Polar Bears
Polar bears dying due to starvation are increasing at an alarming rate. The main culprit is depleting ice in the polar region caused due to global warming. This picture of a Polar bear is starving to death is really a disturbing one.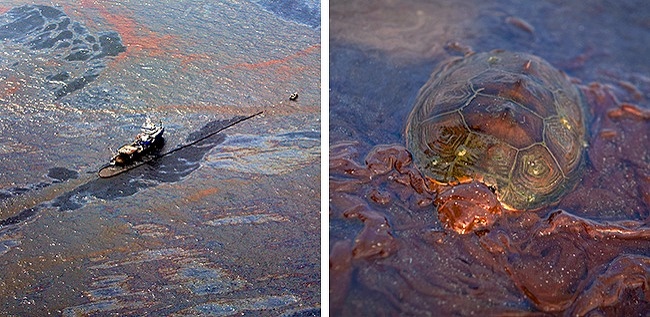 Rampant Oil Dumping in Oceans
More than 12 million tons of oil get dumped into the world's oceans in a year. This is due to the leakage of oil from damaged wells and tankers. The most frightening fact is about 25% of seawater is covered with a layer of oil varying in thickness.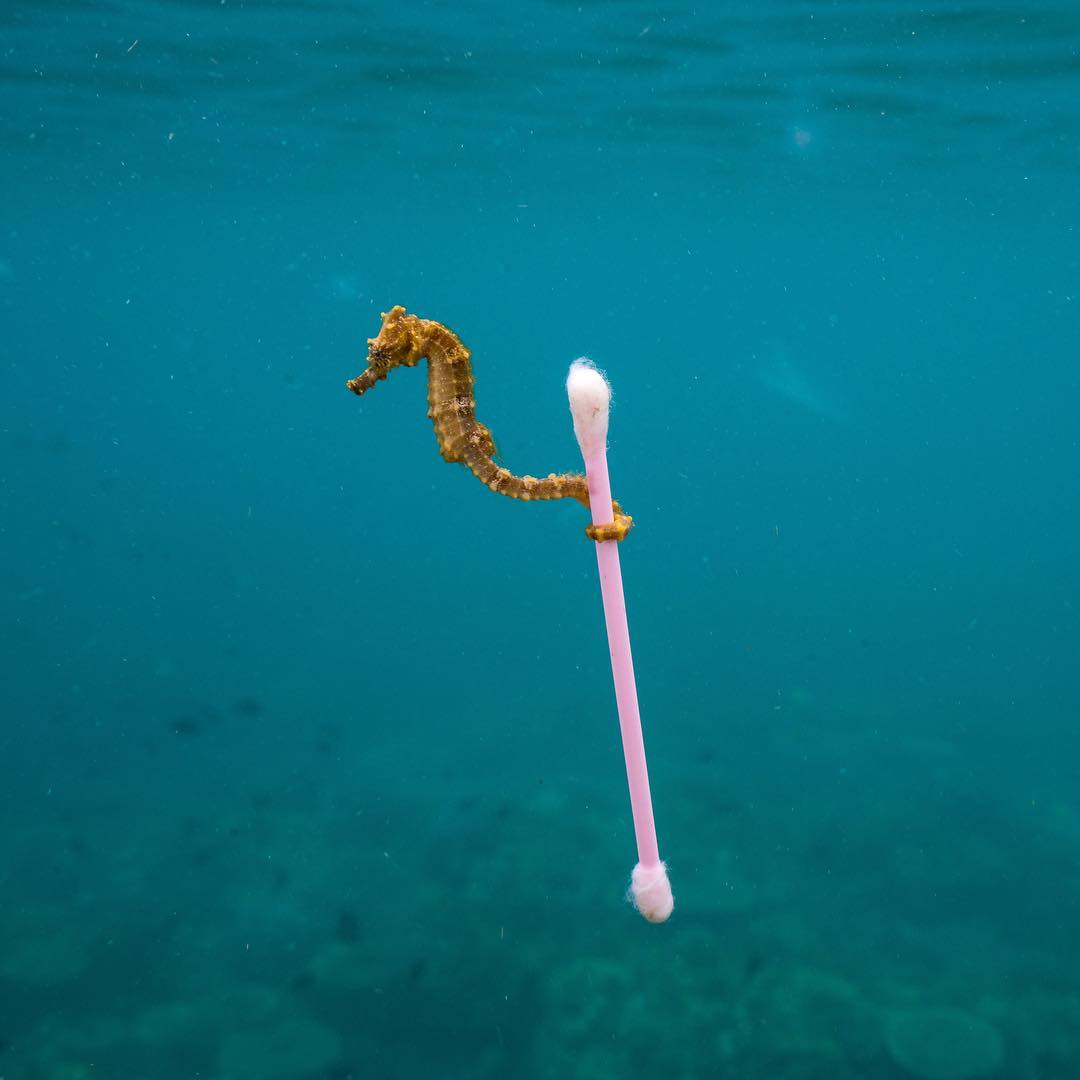 The ocean is a dumping yard of Human waste
This picture of a sea-horse latching on to a Q-tip depicts the way selfish man has made the ocean a dumping yard of all the waste generated by him.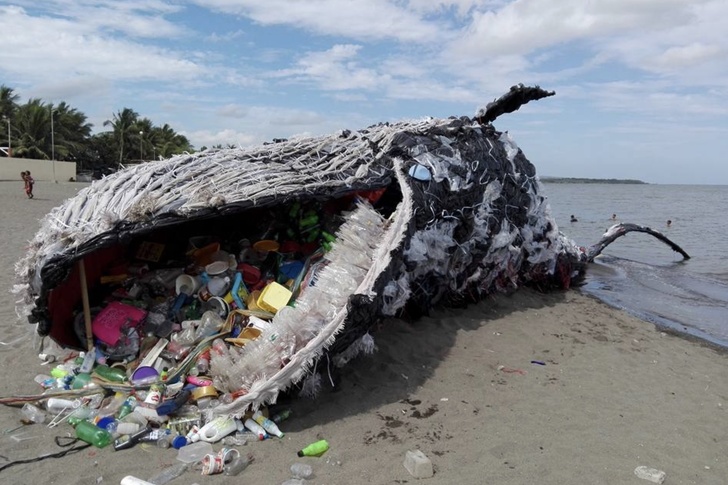 Whales choke due to plastic debris
The Greenpeace of Philippines has installed a replica of a dead whale on one of the beaches in South Manila to create awareness amongst us on how Whales are choking to death eating plastic debris. Interestingly the entire installation was made from the plastic waste found in the ocean's waters.
If you have any pictures of destruction caused to the environment do share with us and help us spread the awareness of ill effects of caused by man on Nature.