Lu Guang, an independent photographer who is popular across the globe for exposing the pollution in China, has gone missing since November 2018. Lu Guang is one of those rare photographers who had no hesitation in covering controversial issues like pollution in China, drug addiction, HIV infection, and it is because of his work that people across the globe have been able to see a picture of the country which the Chinese government had tried to compress. Since the last 4 decades, Lu Guang has been documenting the effects of mindless industrialization and the negative consequences of rapid economic development on the rural people and also on those people who have to live in these industrial regions.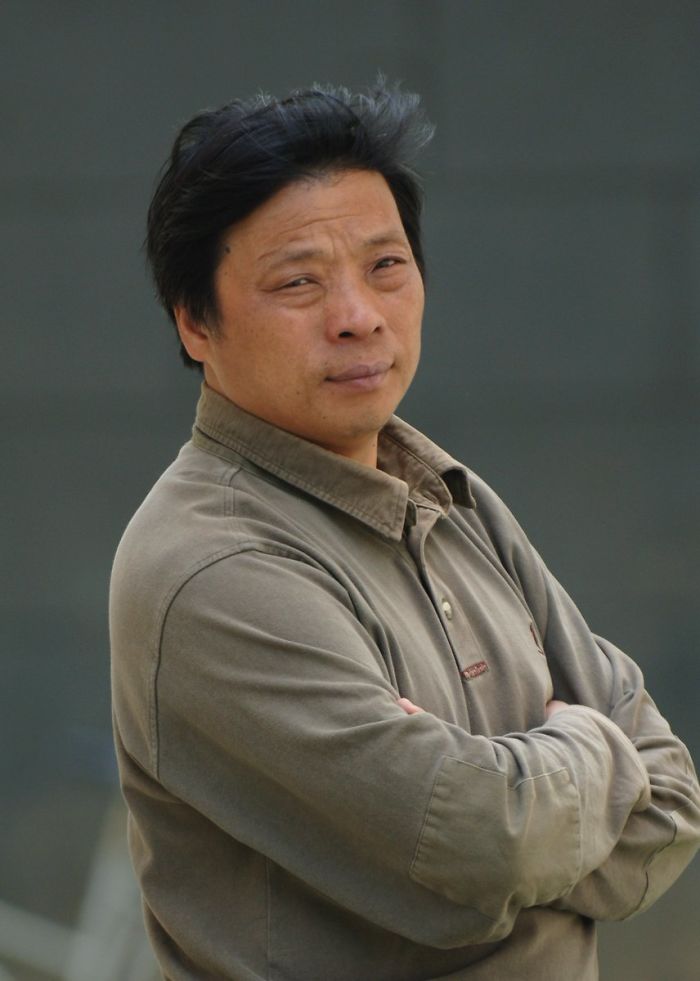 Image credits: Xiaoli11032018
Lu had returned from New York where his family is currently residing to China in order to take part and lead a photography workshop in the month of October. The photography workshop was to be held in Xianjing, a region which is known to hold hundreds and thousands of Muslim prisoners. After the workshop, he had planned to meet his friend, Mr. Chen at Sichuan to take part in the charity event. But when Mr. Chen was not able to contact Lu, he reached out to Lu's wife to find out if she was aware of his whereabouts. It was at this point that they came to know that Mr. Lu was taken into custody along with the host of the workshop by the national security personnel for clicking pictures which were politically incorrect.
Here are a few pictures clicked and published by Mr. Lu which reveals the dark side of rapid economic development that is happening in China.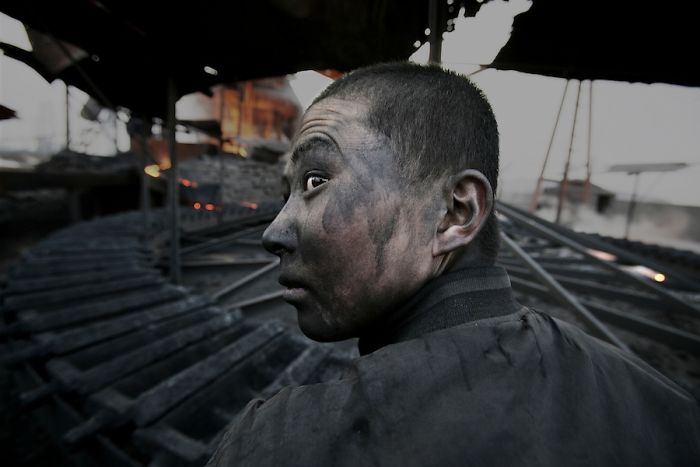 Worker in Wuhai City, Inner Mongolia. April 10, 2005.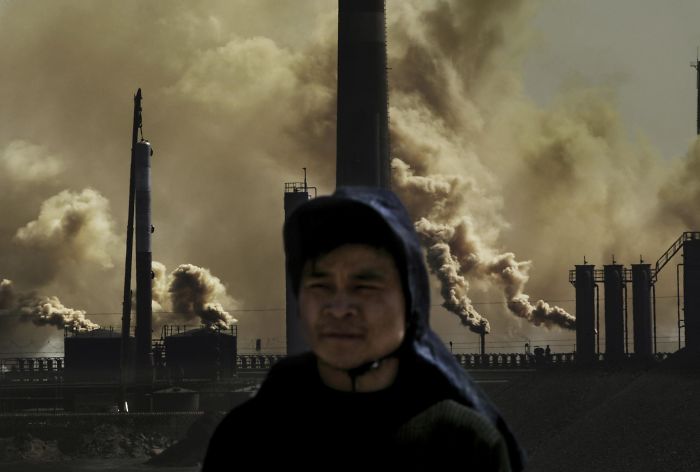 Heavy truck carrying coal and lime driving away, causing dust to fly and harming the nearby residents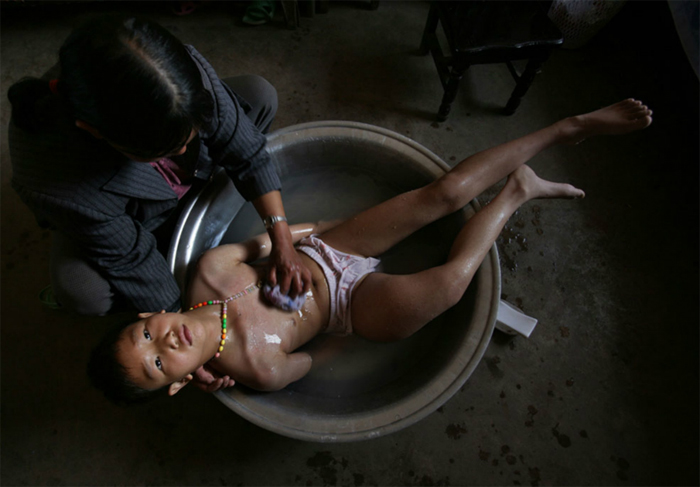 Eleven-year-old Xu Li of Hutsou is diagnosed with bone cancer.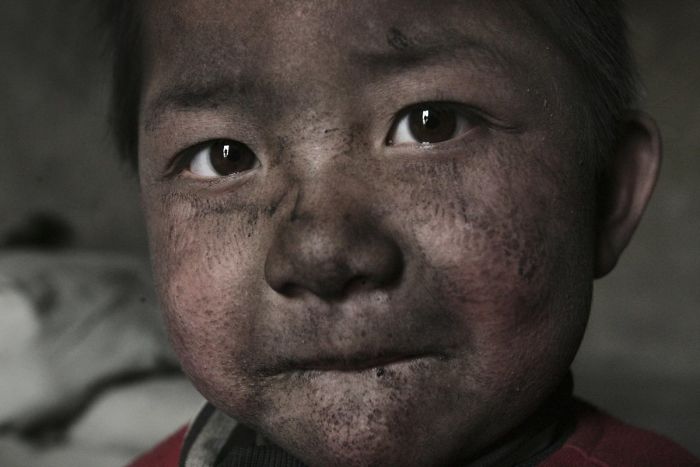 Children also live in the industrial district. China is now the world's second-largest economy. Its economic development has consumed lots of energy and generated plenty of pollution.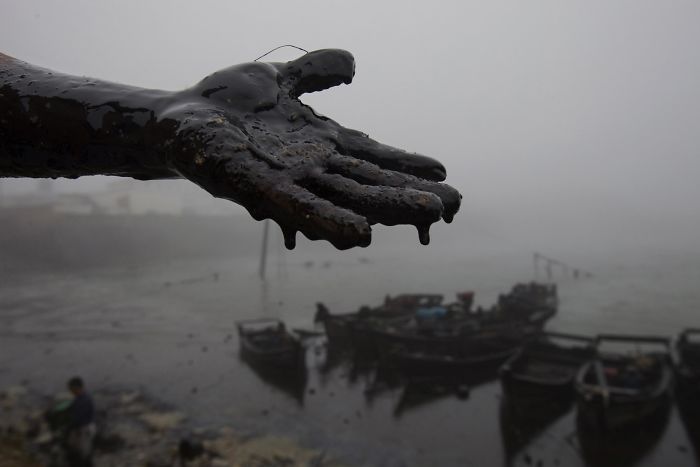 On 16 July 2010, the pipeline of the Newport Oil Wharf of Dalian Bay exploded, sending lots of oil into the sea. Many fishing boats were assigned to clean up the oil contamination for 8,150 times.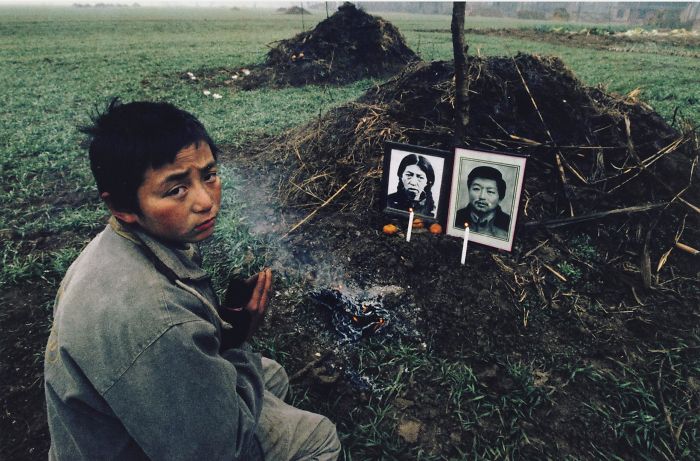 The acclaimed best photographer in journalism won at the 2004 World Press Photo competition for his exposure of "AIDS villages", where 678 people got infected with HIV after selling their blood. Out of 3,000 people, 678 have contracted HIV and 200 have died.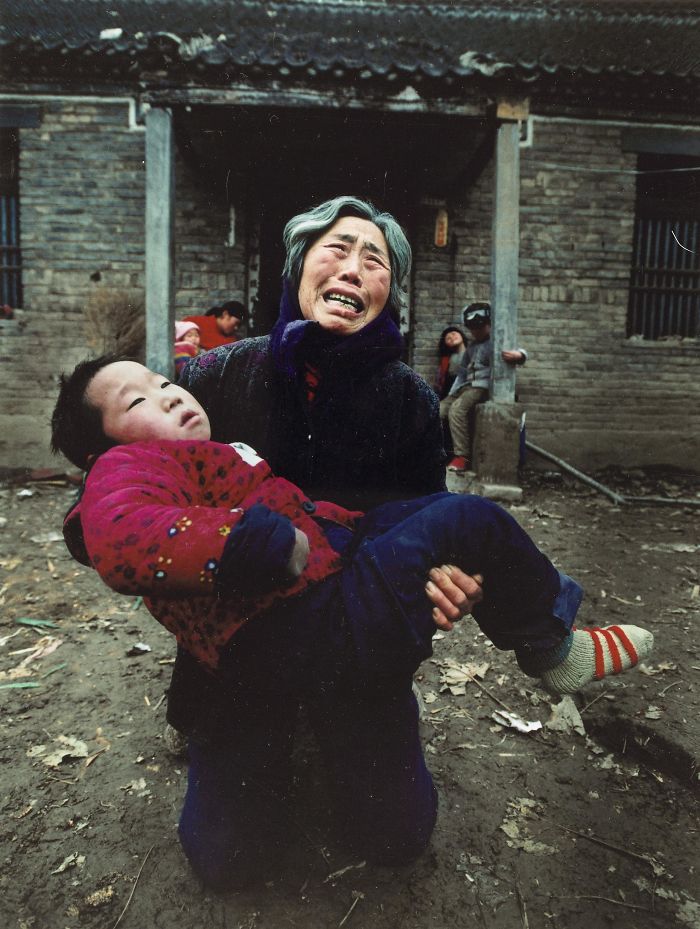 A woman carrying her severely ill grandson implores the sky to prevent the devil of pain returning.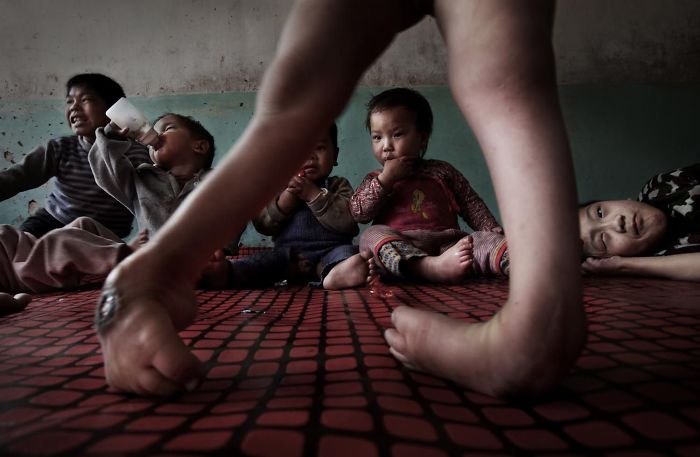 Disabled orphans adopted by charitable farmers.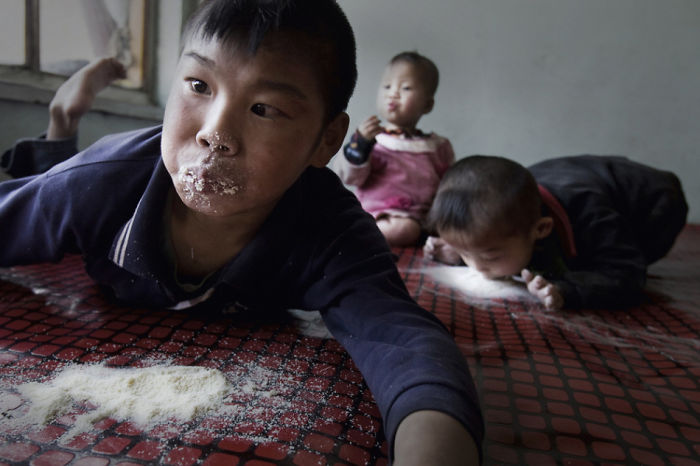 Children with cerebral palsy licks milk powder off a bed to feed.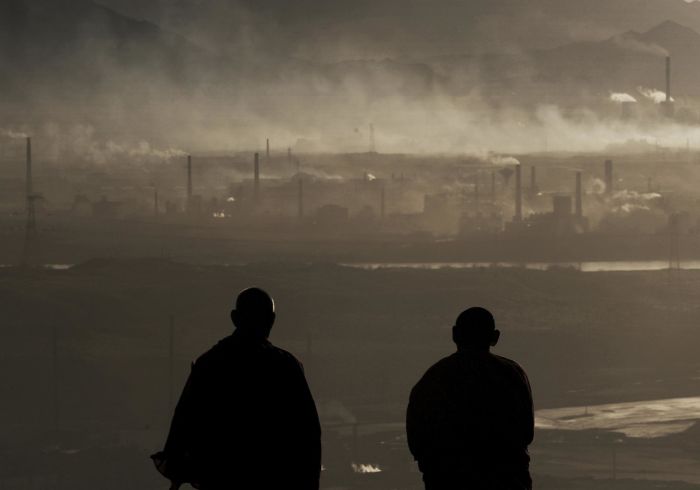 Laseng Temple has an over 200-year-old history, which includes the study of Mongolian medicines. It was seriously polluted by the surrounding factories, so few pilgrims go there now.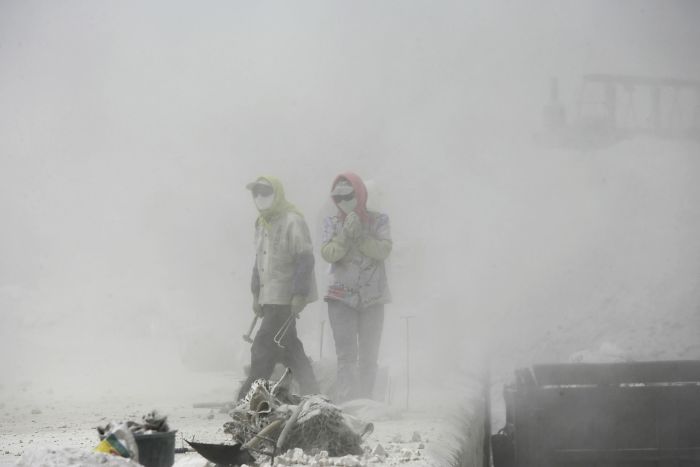 Many factories have been moved from the country's east to its central and western parts. Employees work in the dust.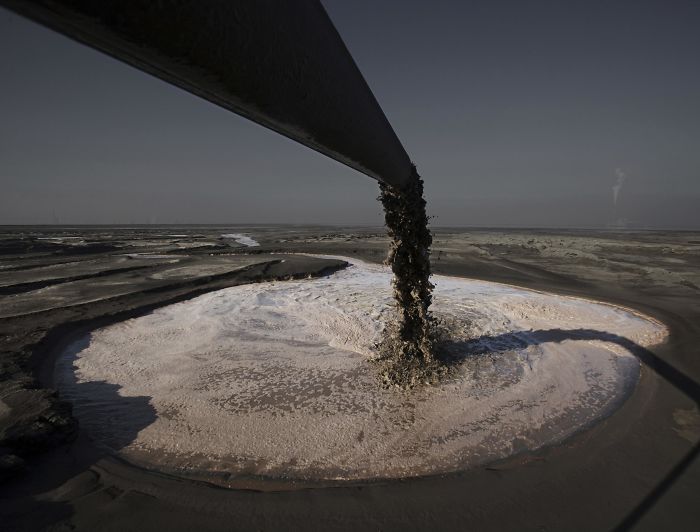 The Baotou Steel plant dumps mineral processing sewage into the tailings dam.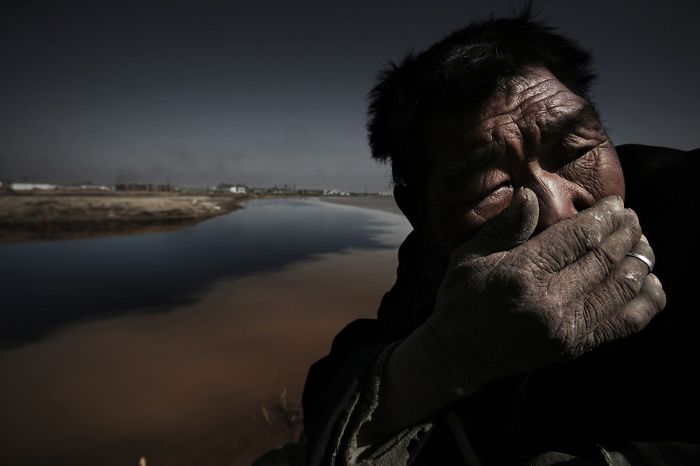 The chemical industrial park of Yanwei Port in the city of Lianyungang dumps sewage in the sea.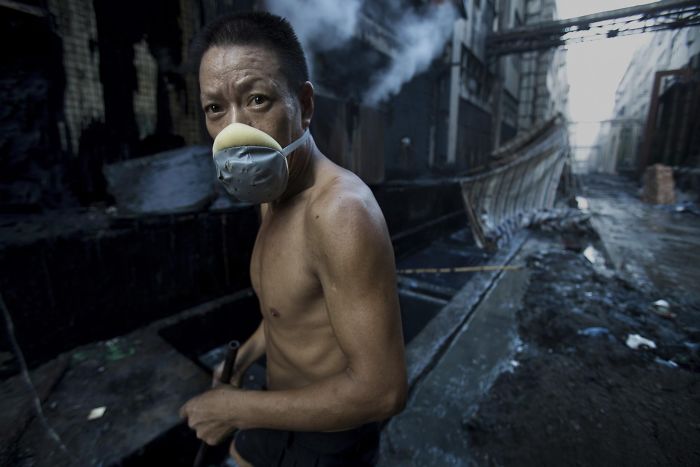 In the jeans-producing village of Xintang Town, in Guangdong, workers gain the stone for grinding the denim every morning.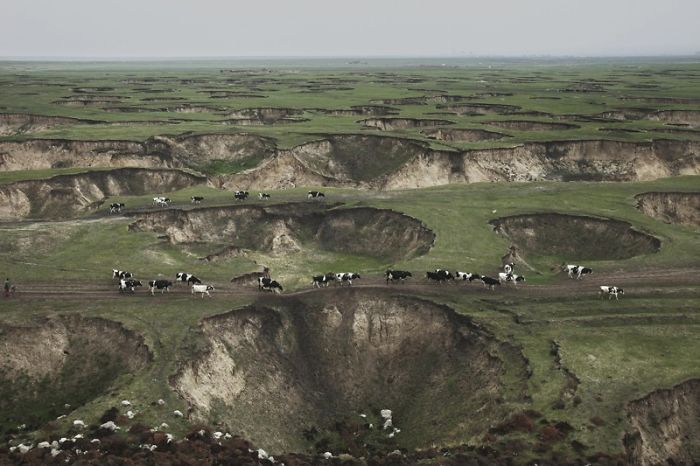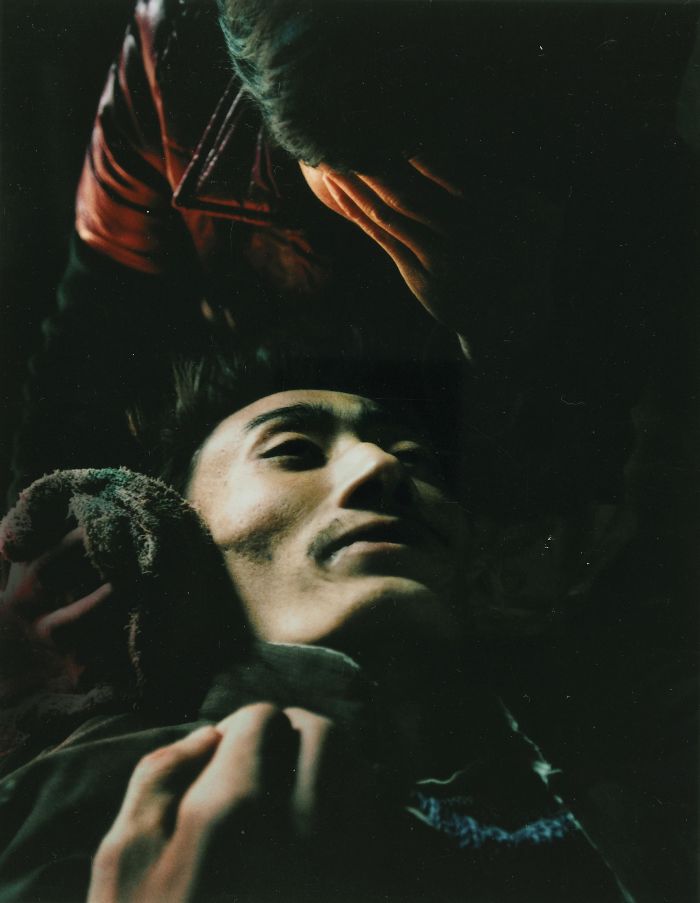 A wife cares for her dying husband.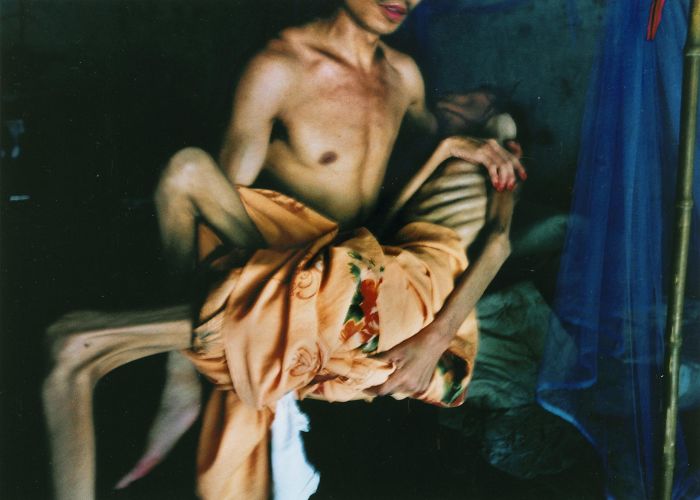 Qi Guihua, held here by her husband, fell ill when she returned to the village from Beijing to celebrate the Spring Festival. She died two hours after this photograph was taken.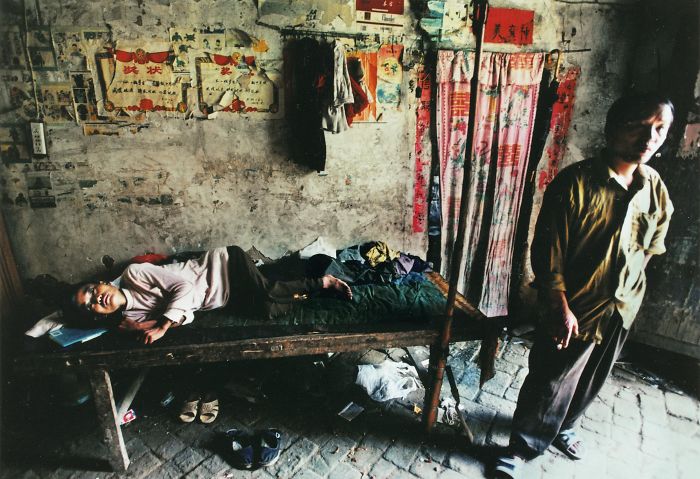 Families such as this one have sold almost everything valuable in their home to help meet medical expenses.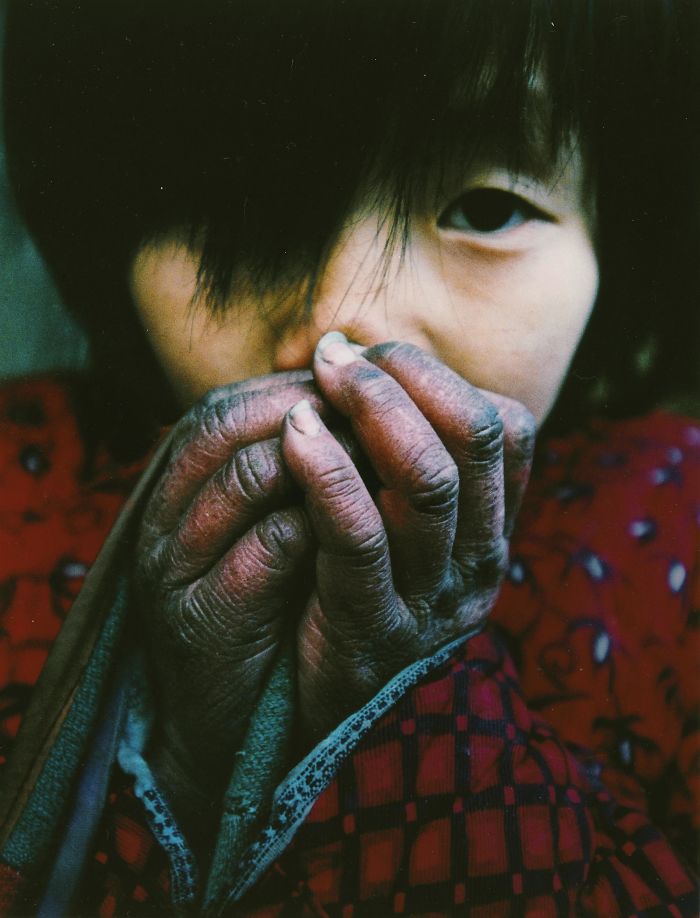 A young girl warms her hands in winter. Her father is infected with HIV and still cares for five children and his elderly parents.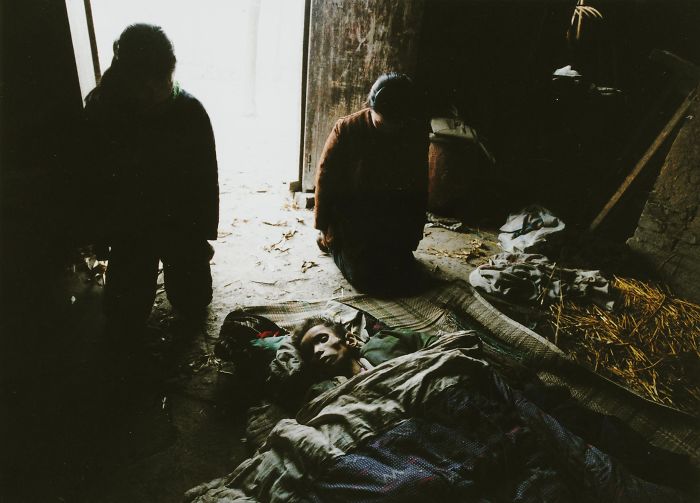 Two girls prepare for the funeral of their six-year-old brother, who died from AIDS.
Of late it has come to light that about 47 journalists are imprisoned in China as of the end of 2018 and the government has not been able to give a precise reason for these arrests even in one case. Speaking about the incident involving Lu, Mr. Butler says, "We don't know the precise reason why Lu Guang was arrested. However, he was an independent-minded journalist who had, among things, documented environmental degradation that authorities might have found offensive."
We pray that all the imprisoned journalists and photographers are released at the earliest and are let to work independently in the country. We also request you to pray for them and share this post as it will help us spread the word and show the world the real face of China, which the Chinese government is desperately trying hard to hide.
Image credits: http://srbijafoto.rs/en/2015/01/05/lu-guang-socijalno-angazovana-fotografija-kine/