Along with content quality presentation also plays major role in today's sophisticated world. Whether it is business summit, wedding party or any event for that matter the ambience and presentation play pivotal role in pleasing everyone isn't it? The food industry is no exception. It is not only the taste of food but also the manner in which it is served and presented plays key role in pleasing the customers. This is the reason why hotel management courses have burgeoning demand across the globe.
Filippo Tommaso Marinetti is regarded as the first person to visualize food preparation as art way back in 1909. From then onwards till date many creative souls have been trying different methods in serving food and create various artistic works using these dishes. A lot of research goes on in the food industry on how to dress various food items before serving it to customers. Food industry in Japan is no exception. As we all know apart from Rice dishes a dish called sashimi prepared out of sliced raw fish or meat is a popular food for Japanese. It is not only the delicacy but also the manner in which this fish food is transformed into an artistic piece is recent trend.
A culinary artist in Japan was bitten by boredom as he didn't find any artistic job to express his talent. But he had a son to whom he wanted to teach the art of cooking. He not only taught his son the steps of cooking new dishes but with his out of box thinking introduced art work in food preparation. The whole process of preparing sashimi dish was visualized as fine art process and he taught his son how to create various artistic pictures and amazing creatures from sashimi dish. But the interesting twist in this whole process was the artist himself started learning new things in this act of teaching his son.
We at Readthisweb have compiled the artistic work of this culinary artist that should definitely entertain all the readers. Don't forget to up-vote the dish you find it more interesting.
More info: Instagram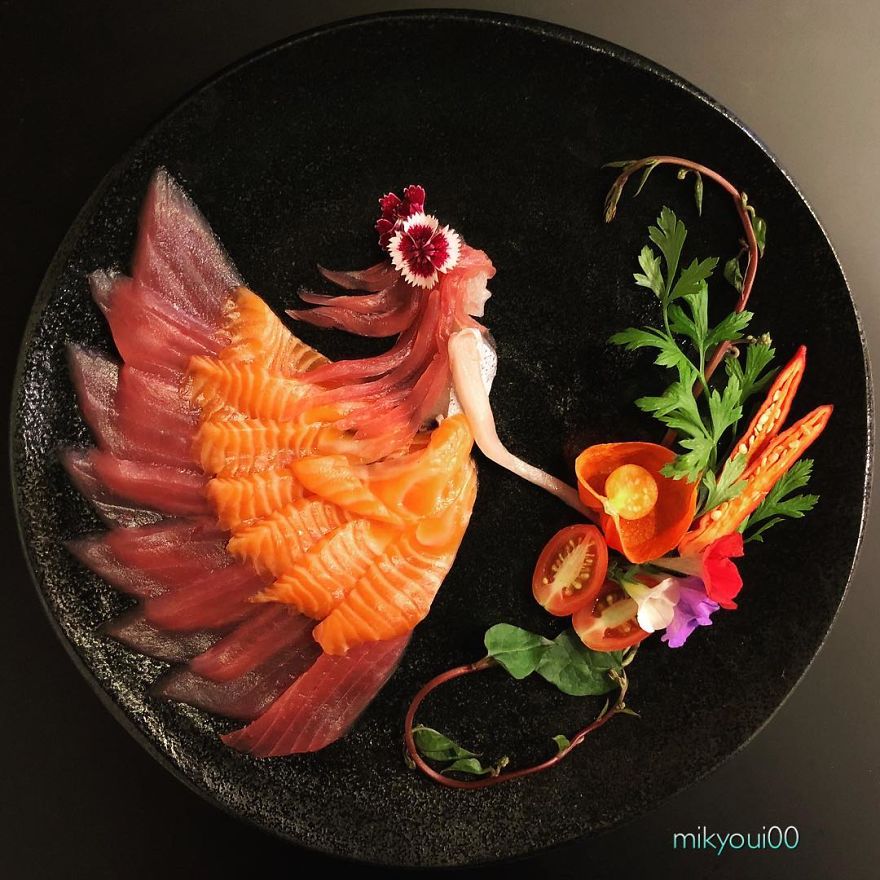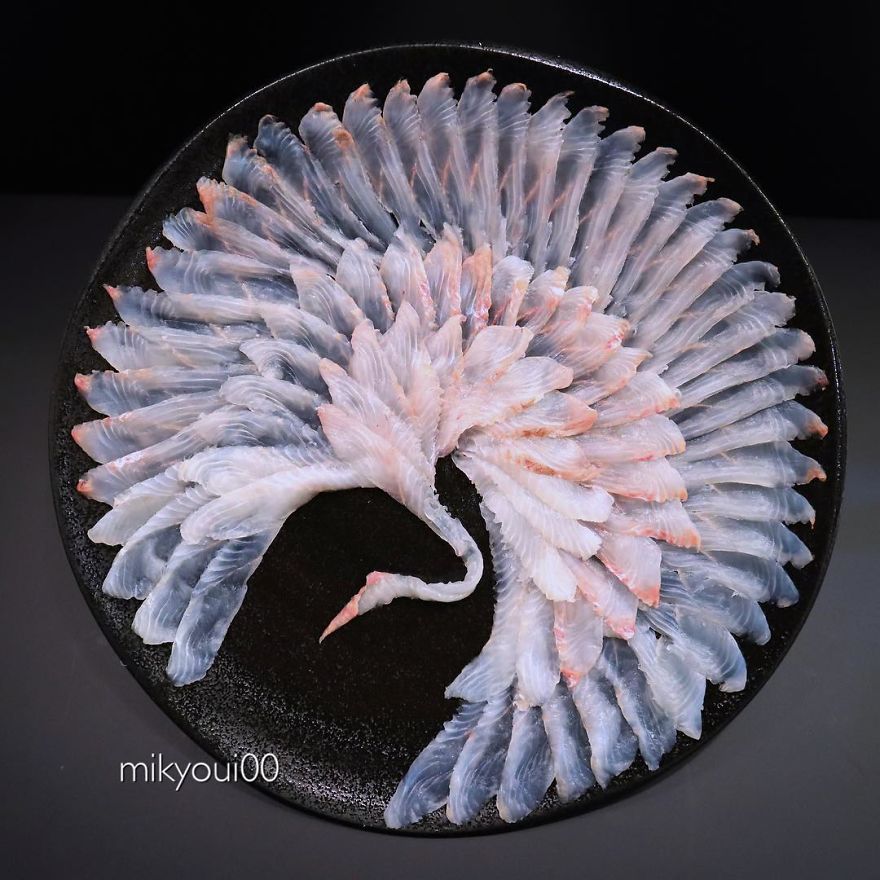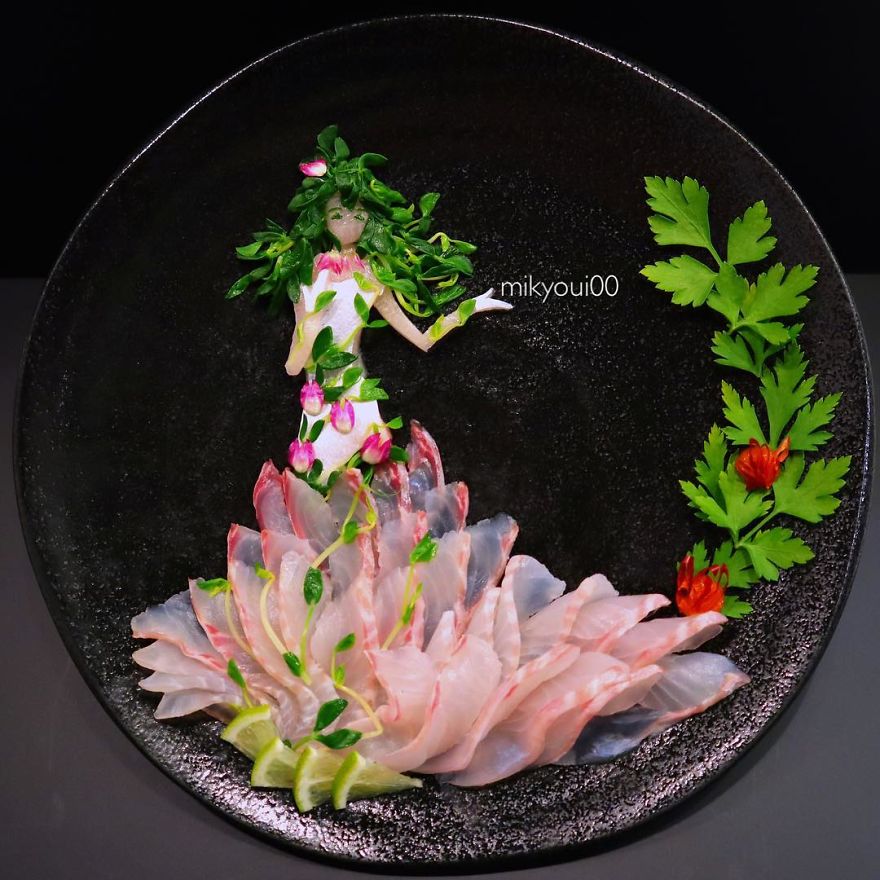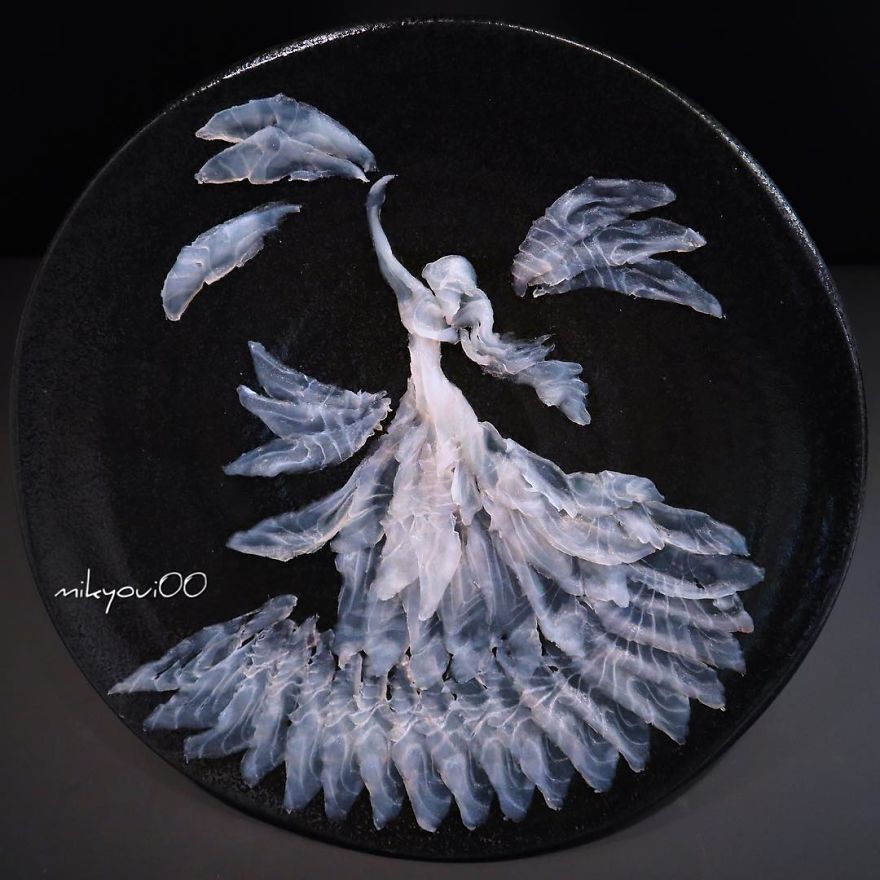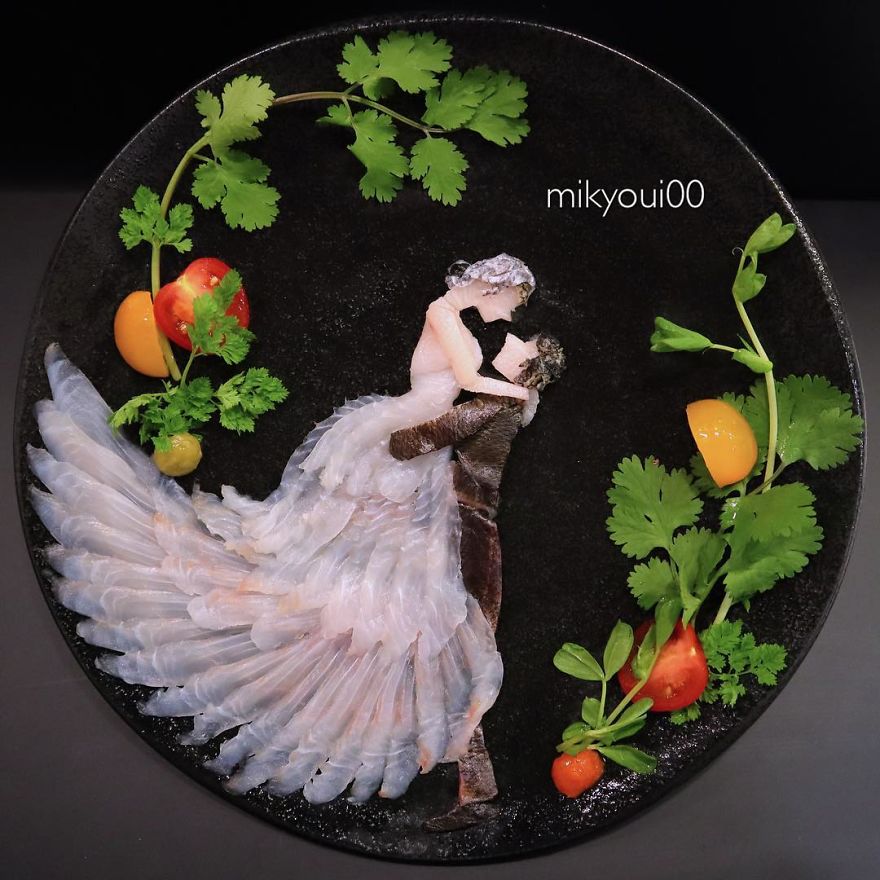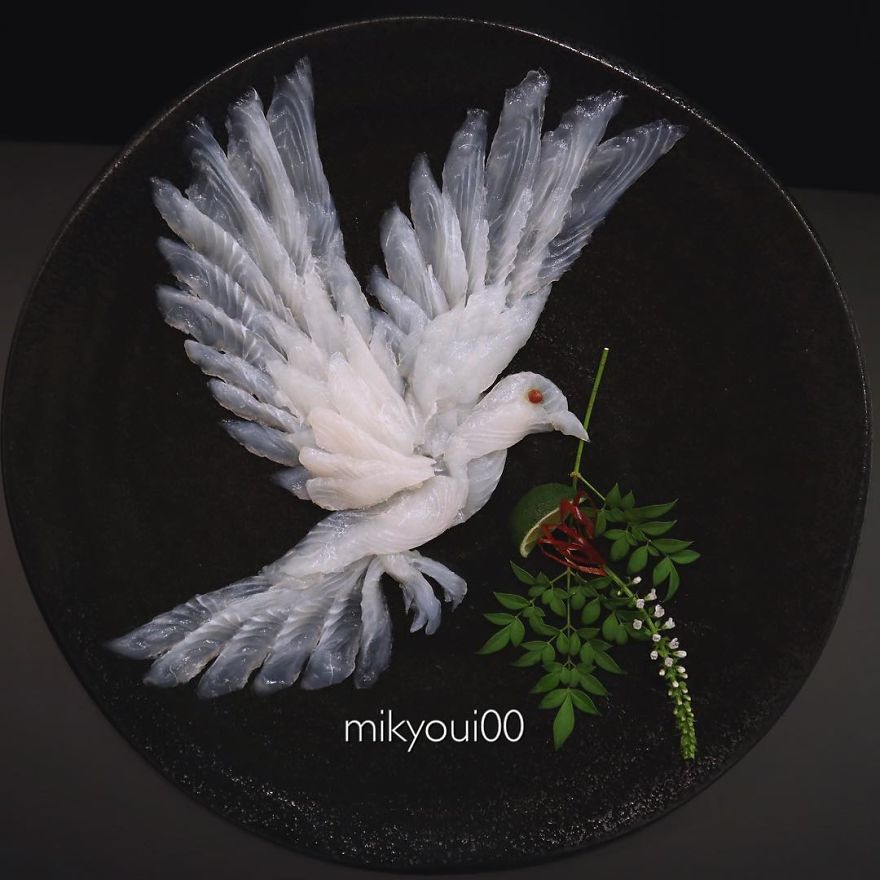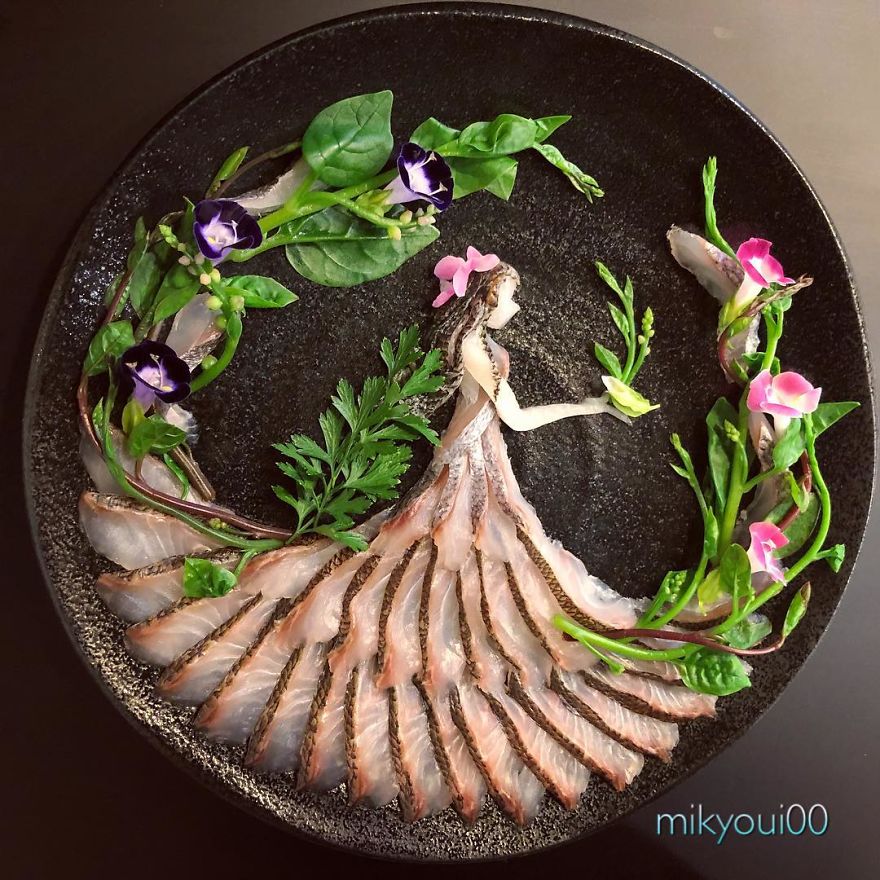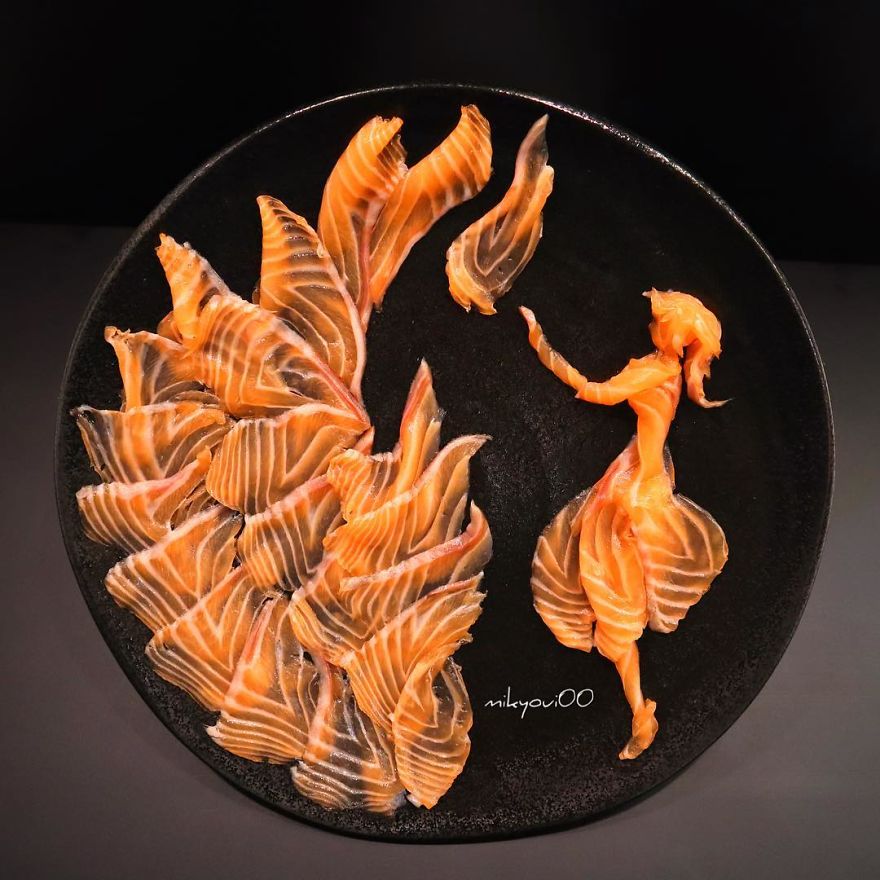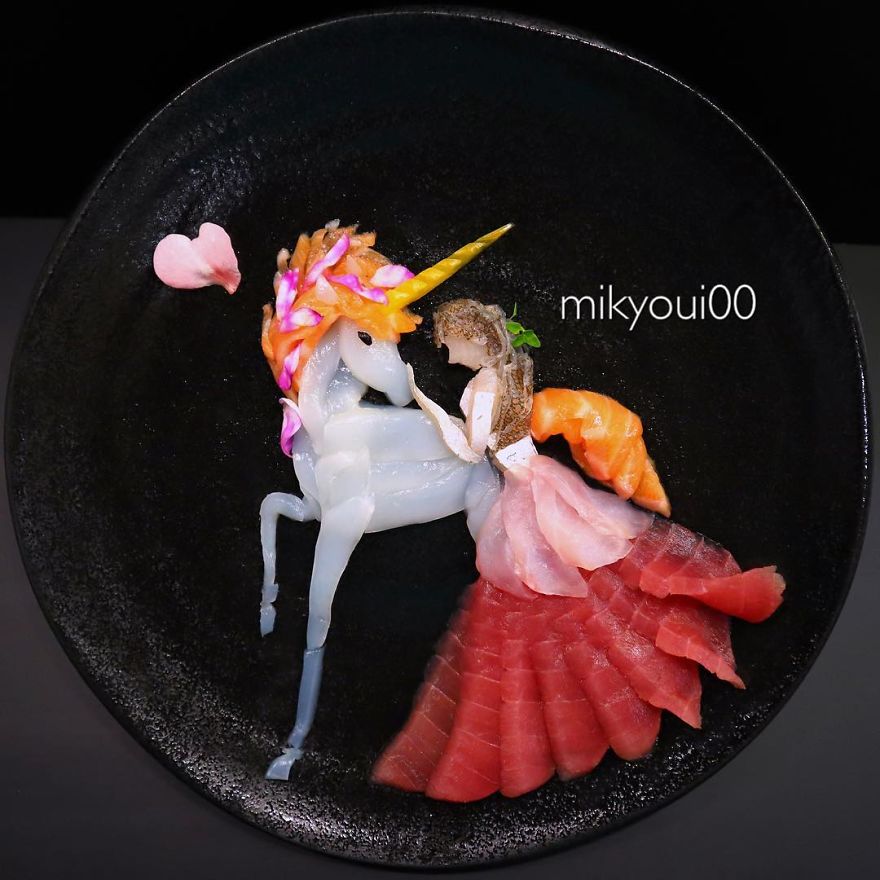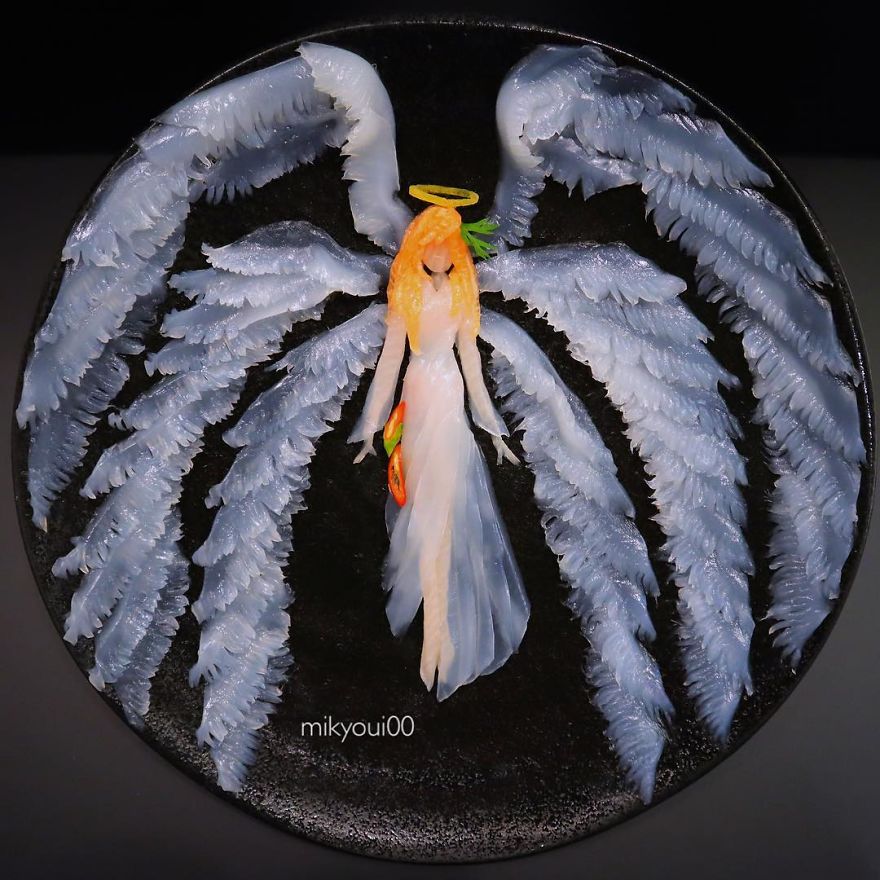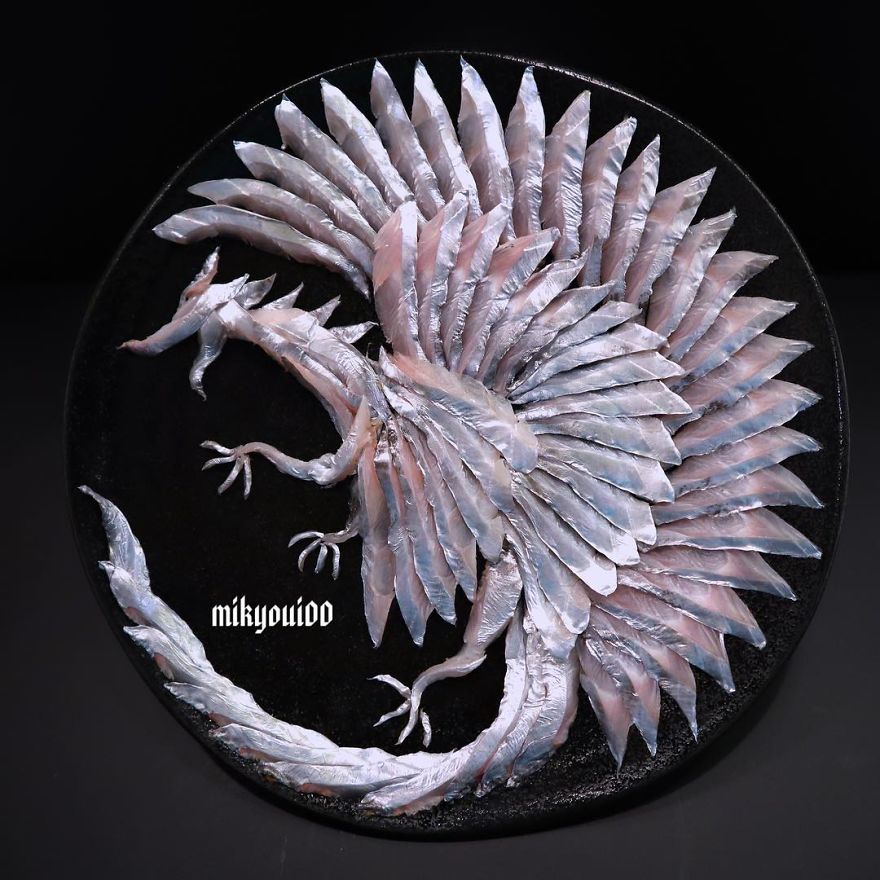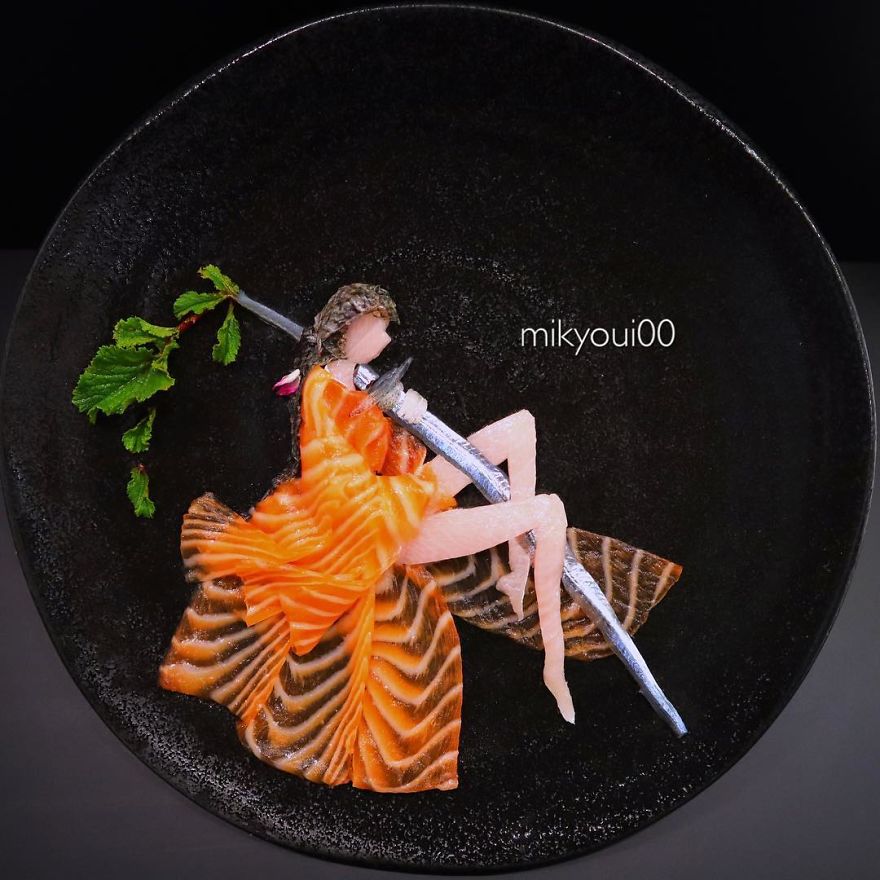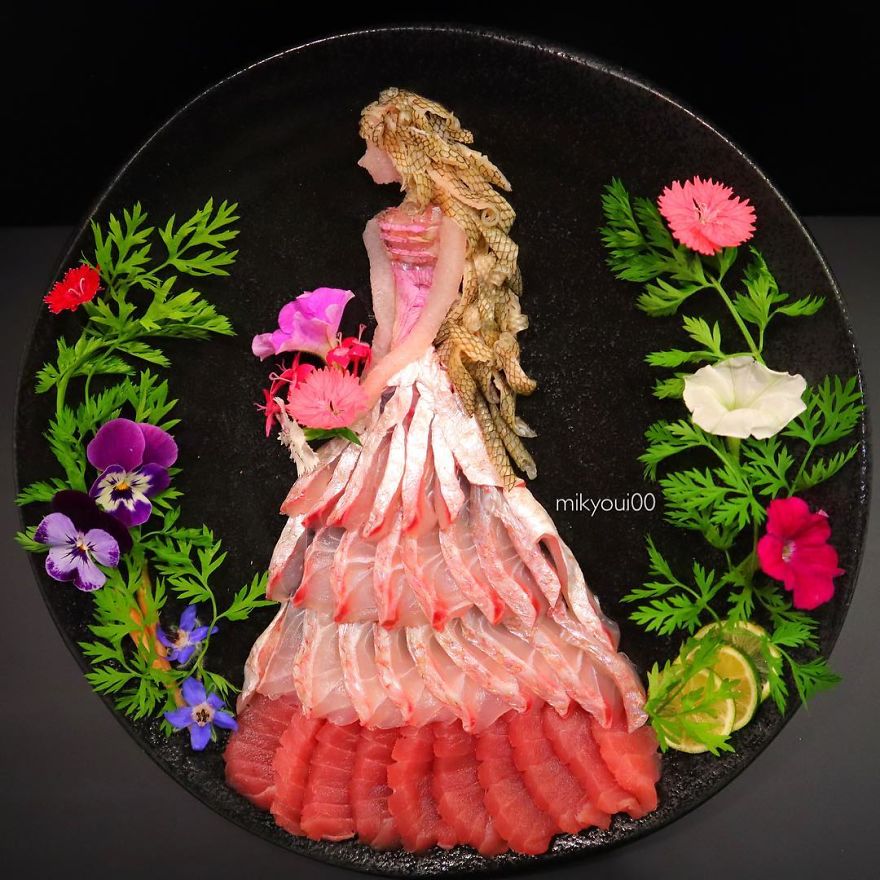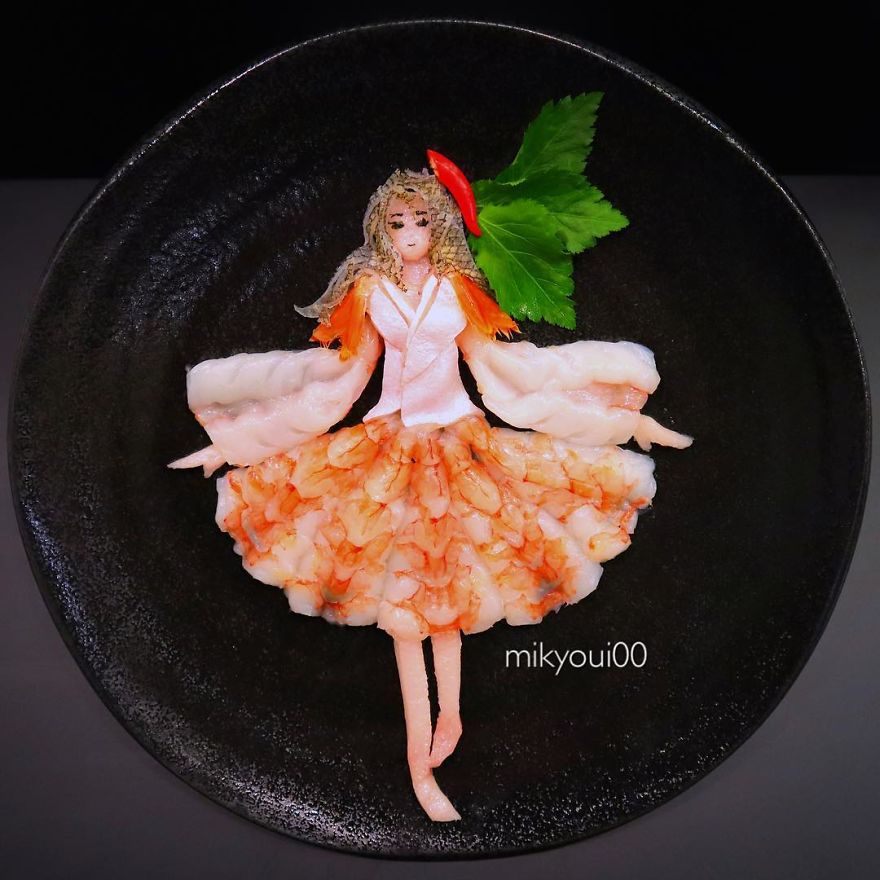 What do you think? Leave a comment 🙂