This story may have already gone viral once. We feel compelled to revisit it. We thought that it was time to share it and for good reason. Andreas is a dad who has a great sense of humor. The only thing that he may love as much as his beautiful son is Photoshop. Him and little Oscar spend a lot of time together and Dad loves to manipulate their photos to get a rise of people online who take things too literally.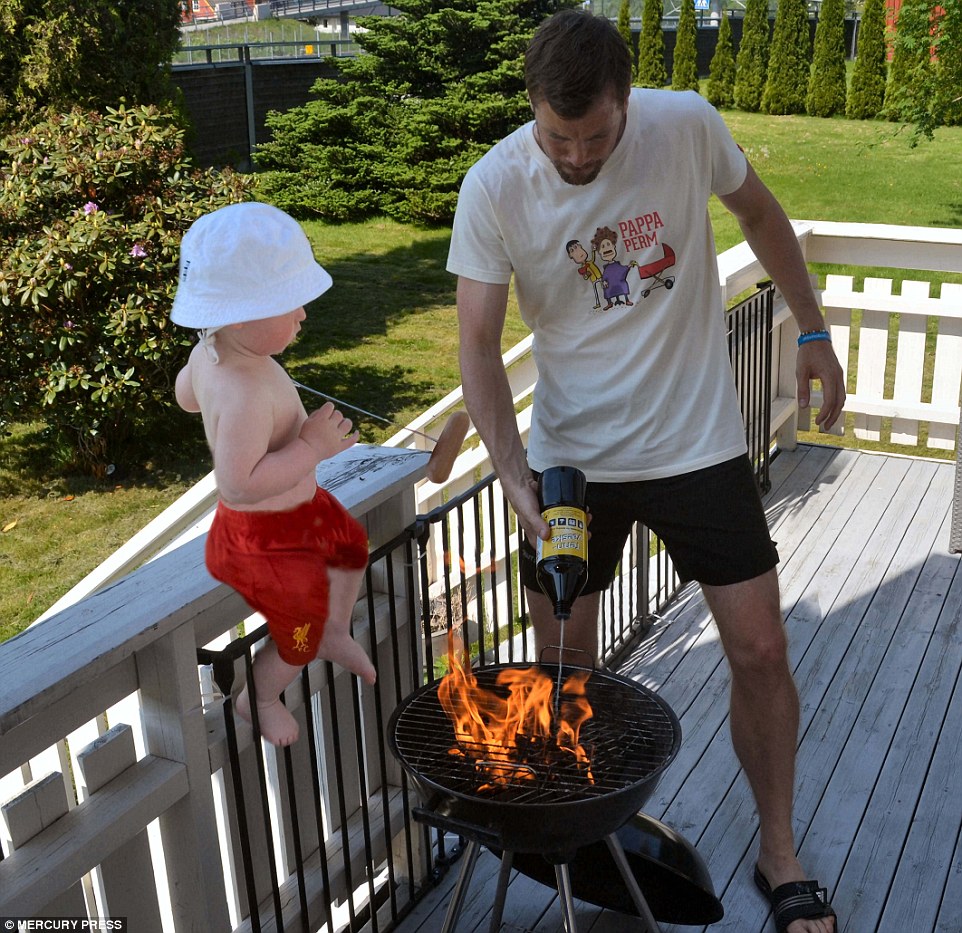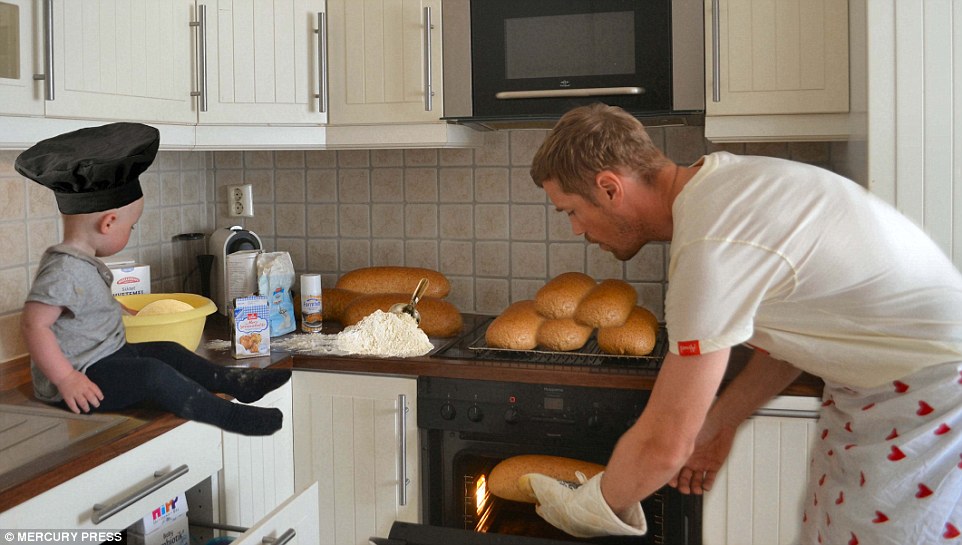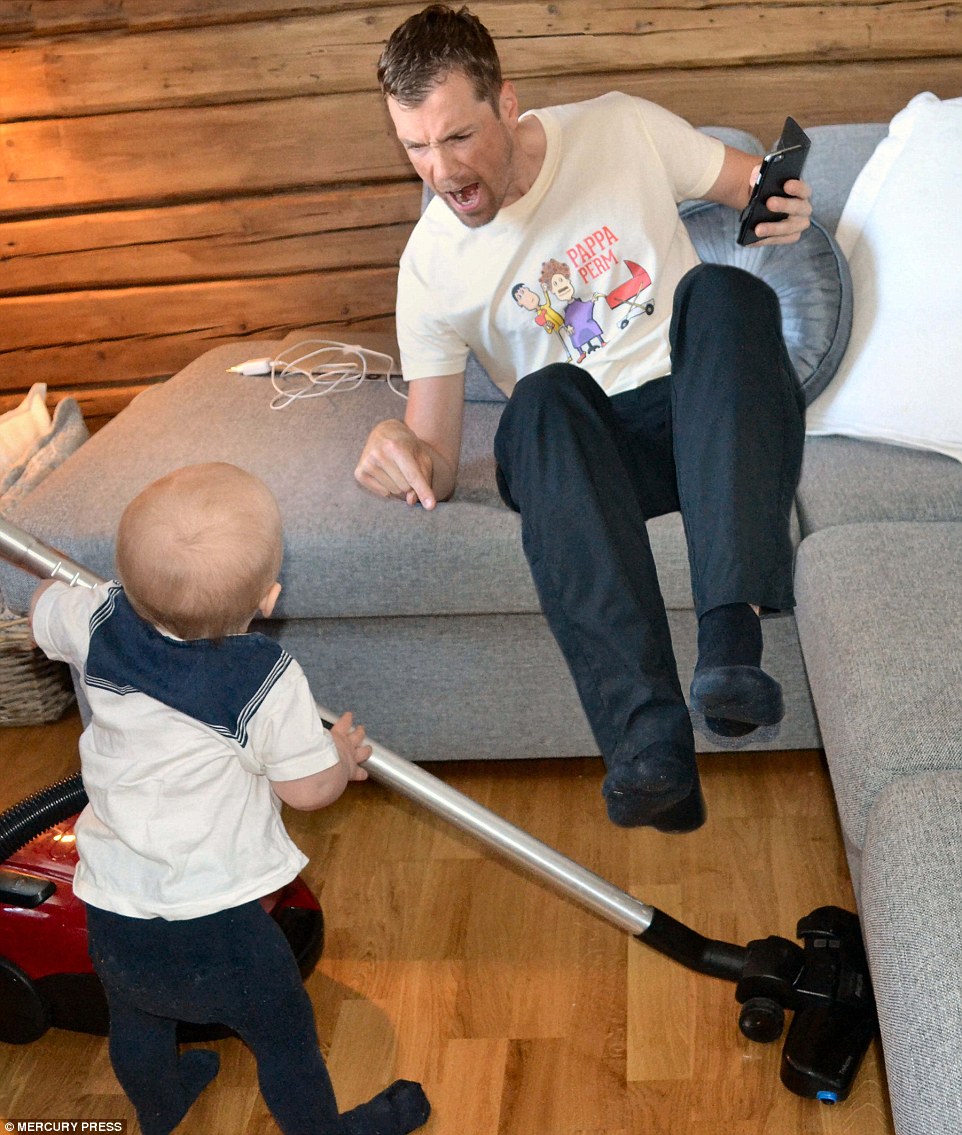 These photos have us cracking up already. We cannot believe that there are people out there who think that these photos are real. How could an infant possibly hold up the body weight of his own father? What type of father would watch their tiny infant son face plant into a swimming pool while laughing over beer? How could you not look at these photos and fall over laughing yourself?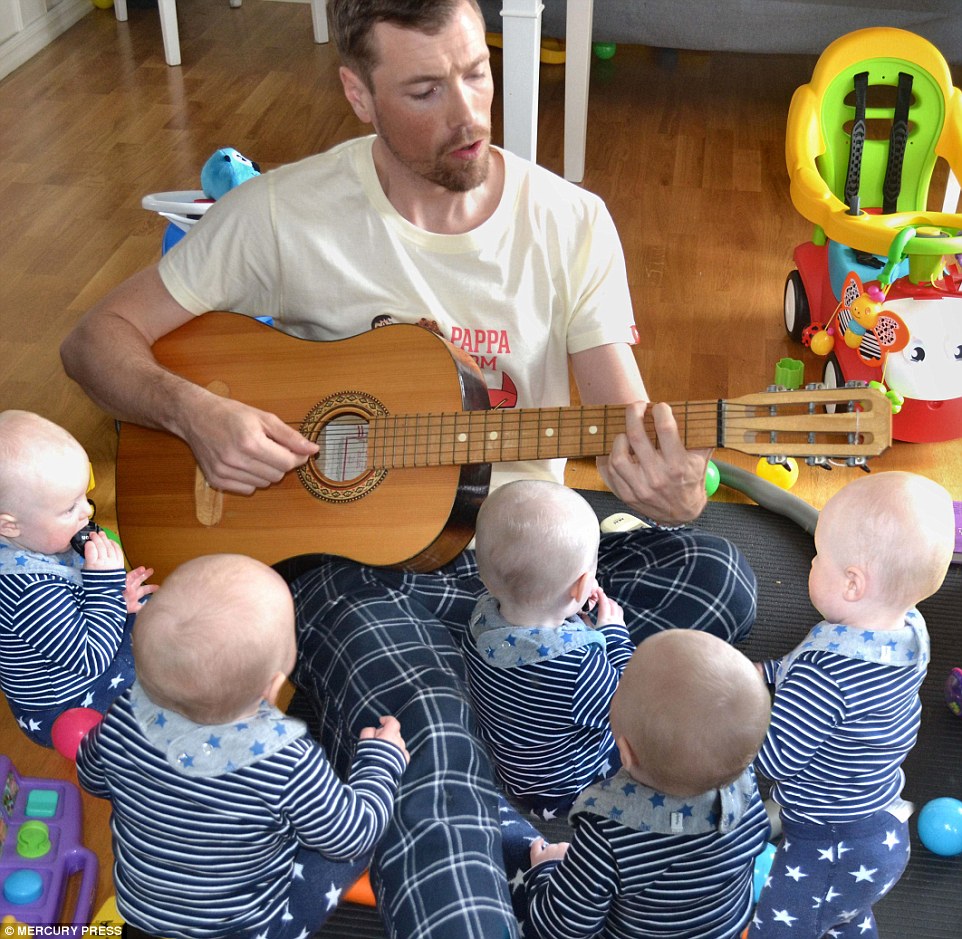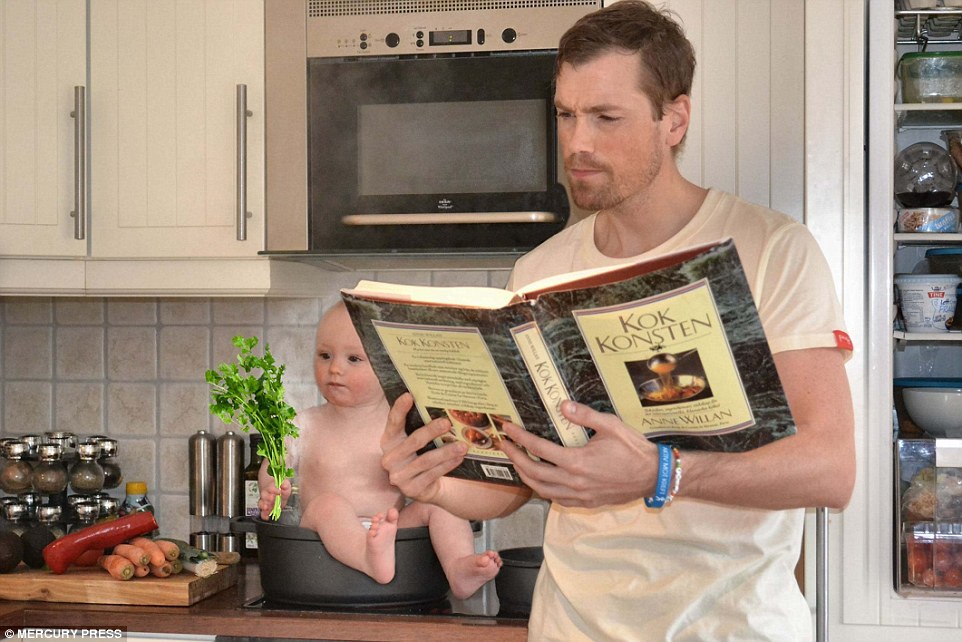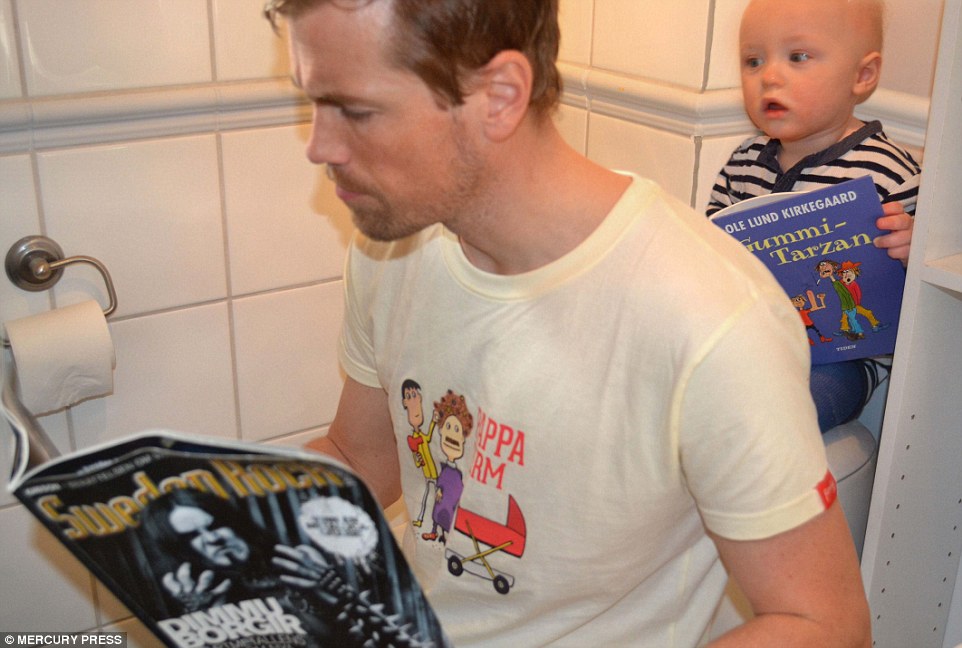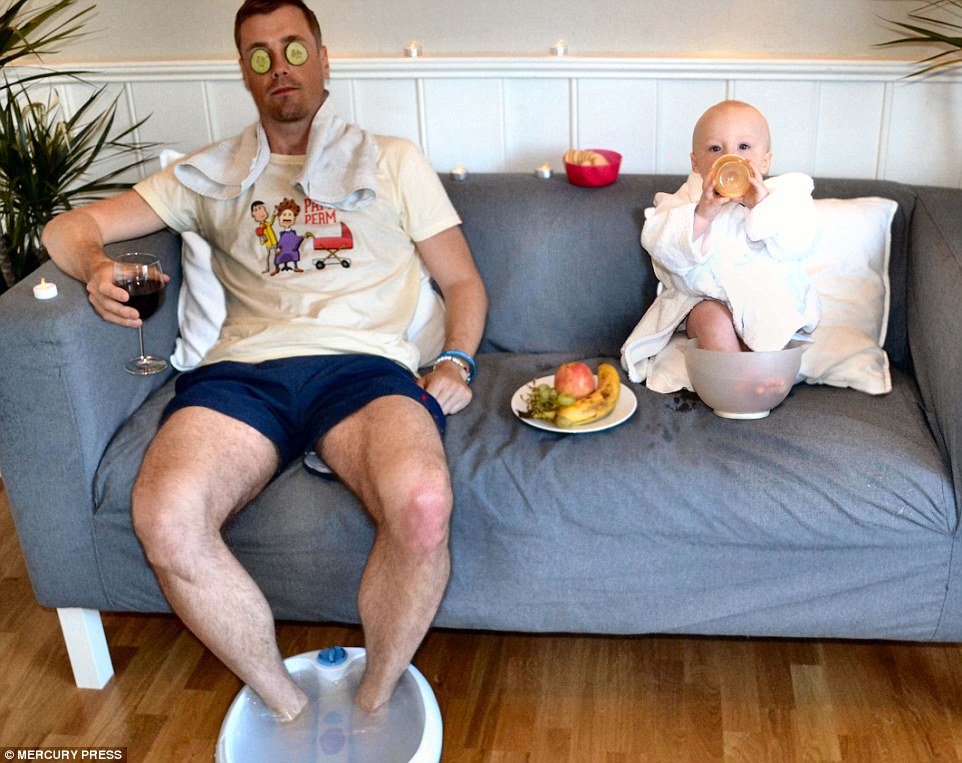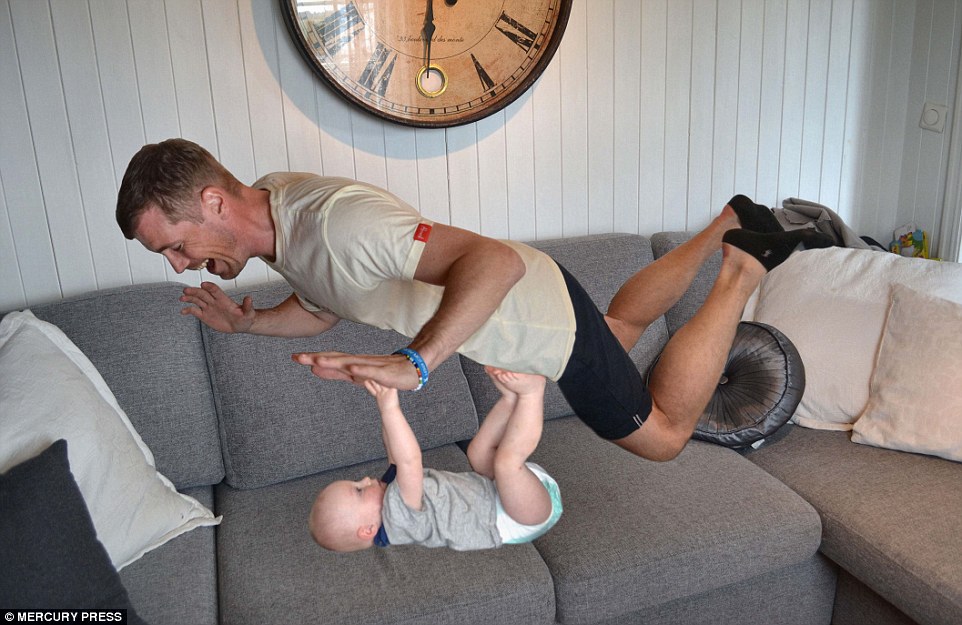 The photo were Andreas' son appears to be standing on top of a barrel of some kind to pump his dad's gas for him is an instant classic. We applaud Andreas for having this level of creativity. The idea that someone would accuse him of exposing his son to the fire of a grill or allow him to remain present during dangerous moments is so silly to us.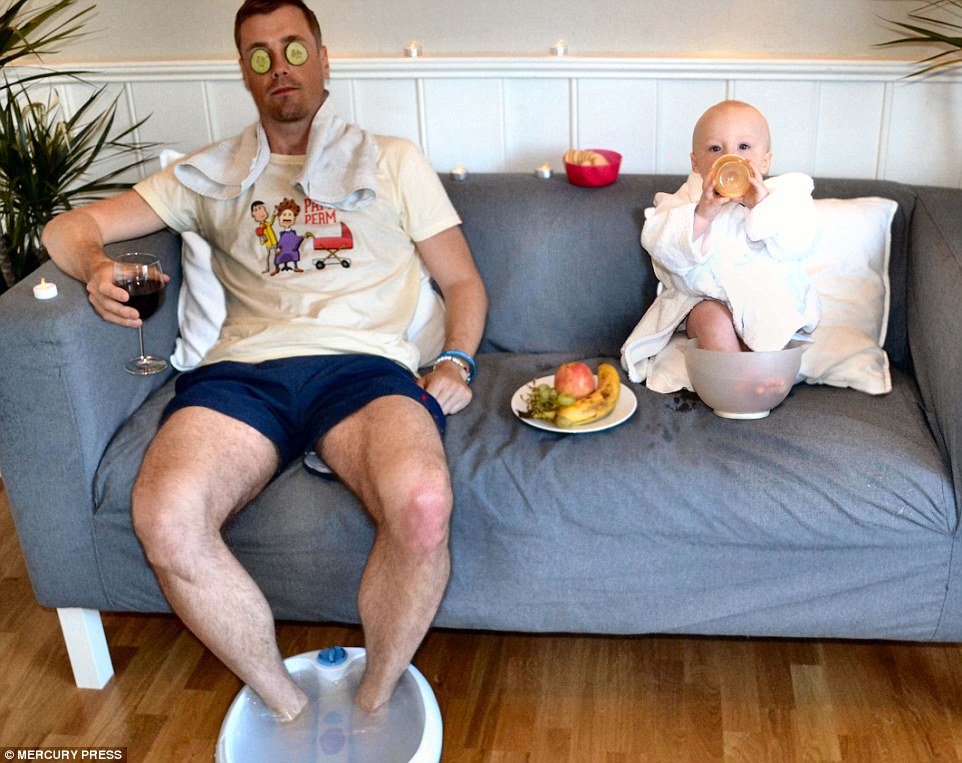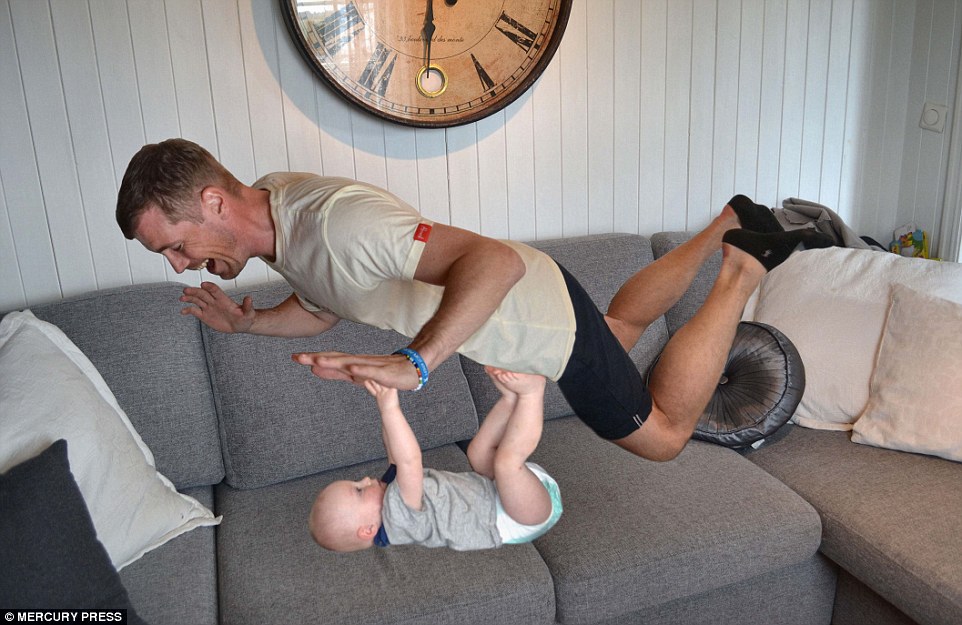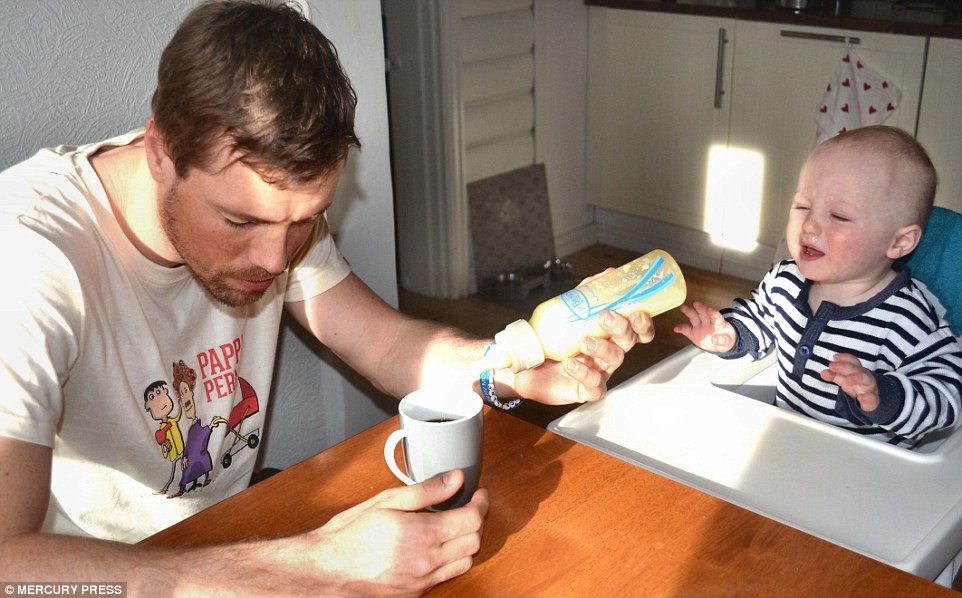 In fact, this is an idea that Andreas had come up with before the child was even born. He is a jokester by nature and we are willing to bet that he could not wait to get started on this hilarious (and ongoing) project. His passion for photography is now being used to make his loved ones smile. We are just grateful that he sees fit to share these photos with the rest of the world.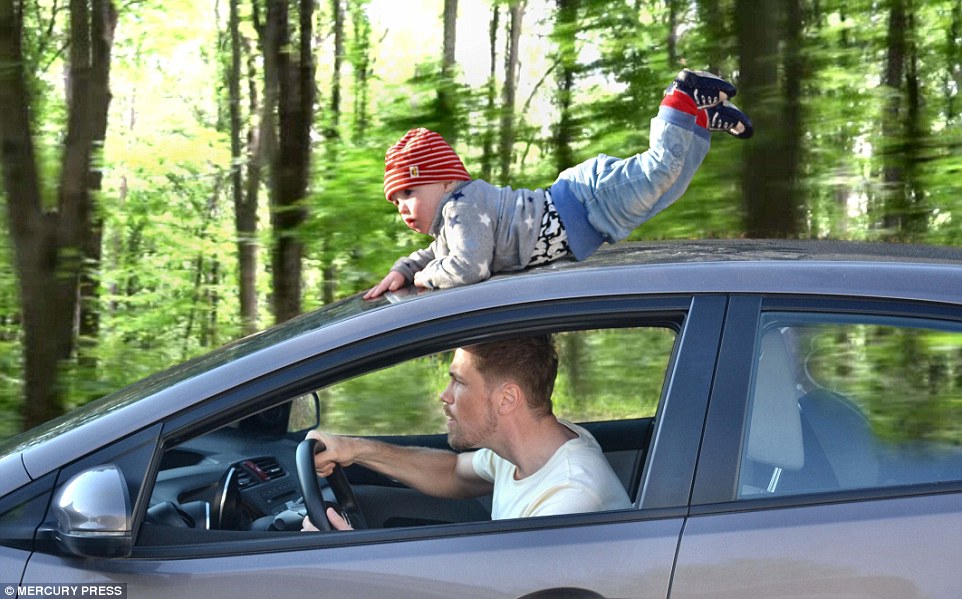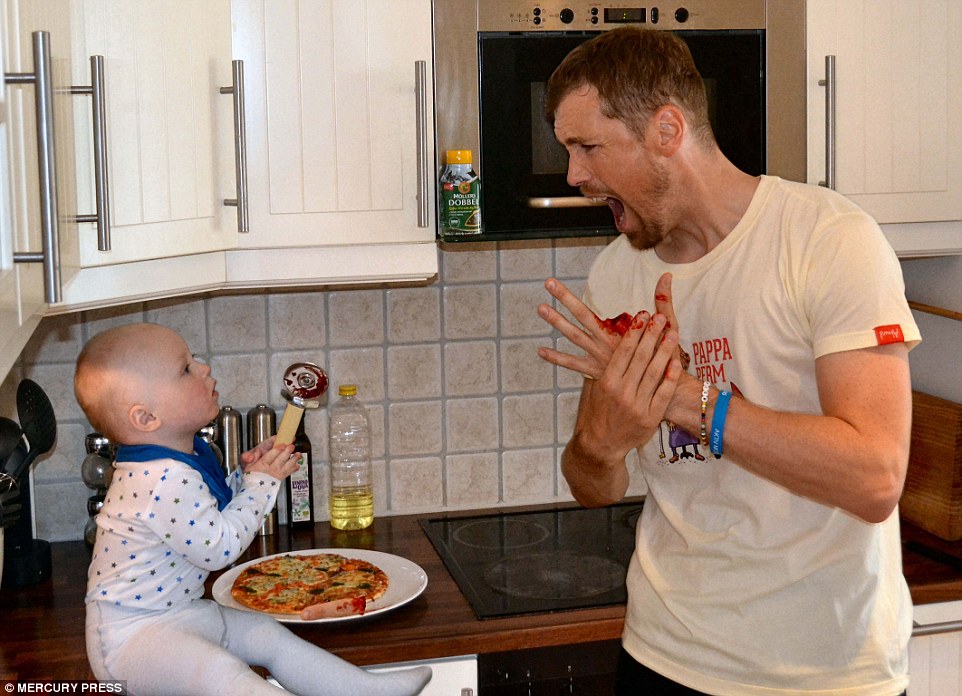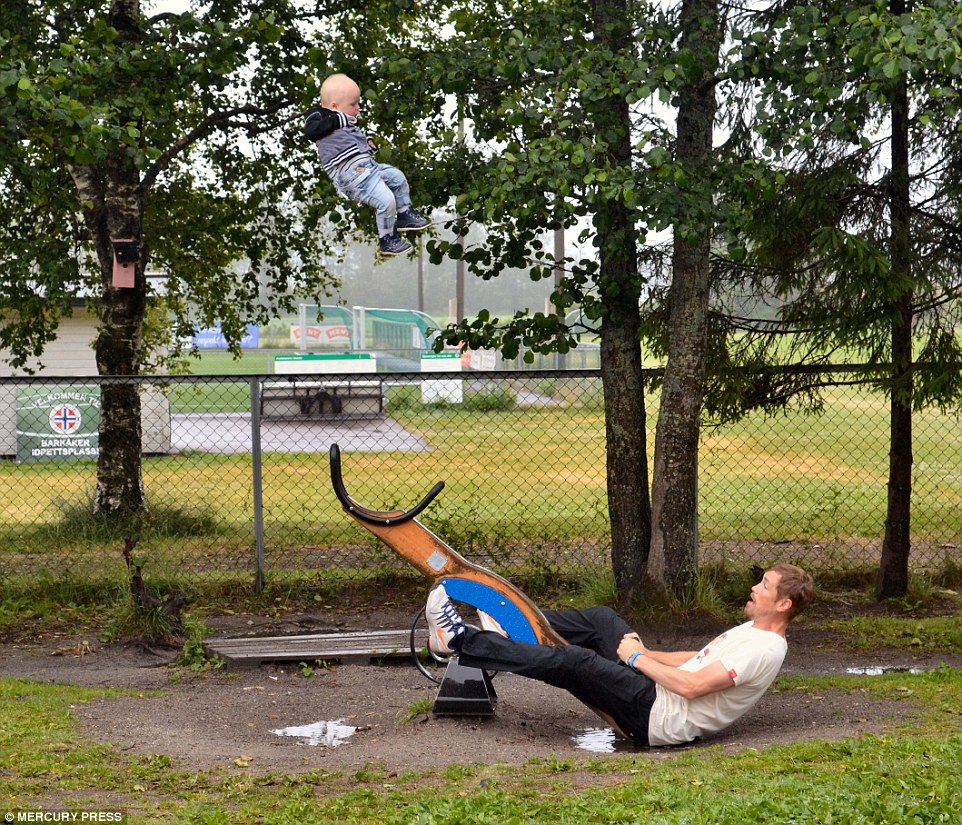 We hope that they continue to share these hysterical pictures. We also hope that people will stop allowing themselves to be so gullible. The boy is not actually using a lawnmower or pumping gas for his dad. This is all in good fun and everyone who has called Andreas the worst dad of all time should relax. It is time to keep calm and pass this story along.
Source: https://www.dailymail.co.uk/femail/article-3684209/Dad-Photoshops-one-year-old-son-hilarious-snaps.html