Though Man is considered as the epitome of all animal species the type of intelligence Dogs, Dolphins and many other animals exhibit outweighs human intelligence in various aspects.
According to psychologists, Canine Intelligence stems from both Environment and Genes. While they attribute 51% to environment based development 49% is dependent on genes. Dogs are known to exhibit different kinds of intelligence namely instinctive intelligence and adaptive intelligence.
While former type of intelligence is exhibited in the form of guarding herds of animals like sheep, also human companion animals exhibit compassion and love based on the mood of the human owner. Instinctive intelligence is found to vary between different breeds of canines.
On the other hand, adaptive intelligence means the ability to learn new things from the environment or solve different problems. This kind of intelligence varies from one individual animal to another within the same breed.
But most important intelligence which we all adore in dogs is – Obedience and working intelligence. It is school-type of learning by which they exhibit skills to learn from human instructions.
Readthisweb has compiled instances of Dogs care for their dear ones, and each one of these photographs will definitely push us to think once again that we all practice spiritual discourses in order shed our egos and these canines are by nature are selfless. We bet readers will get clean bowled out by watching these incredible pictures.
This is Tony, he refused to leave his human's side after the man was injured. He fell down while pruning the tree next to his house.

© KoreanAmericanGunslinger/imgur
Doggos always seem to know when the baby is sick.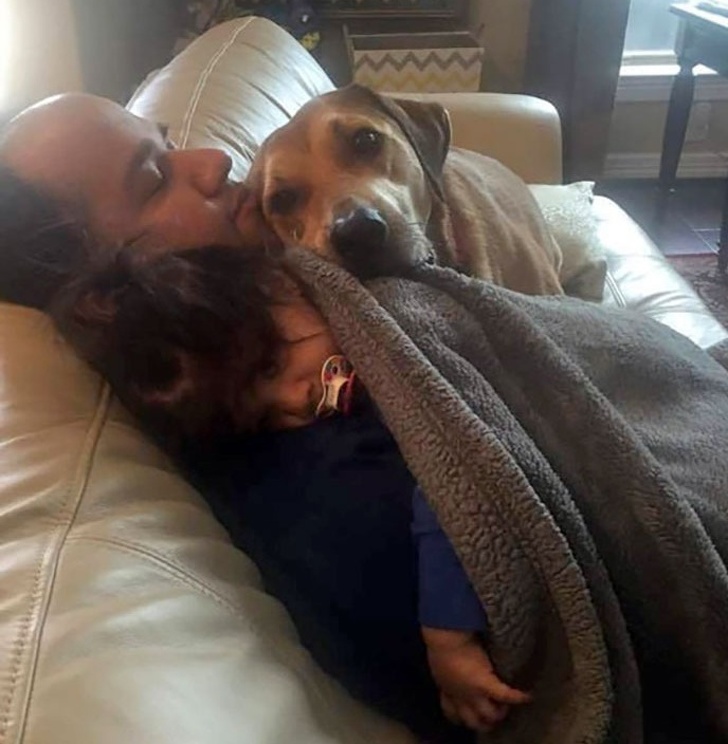 My dogs always stay by my mom's side when she feels bad.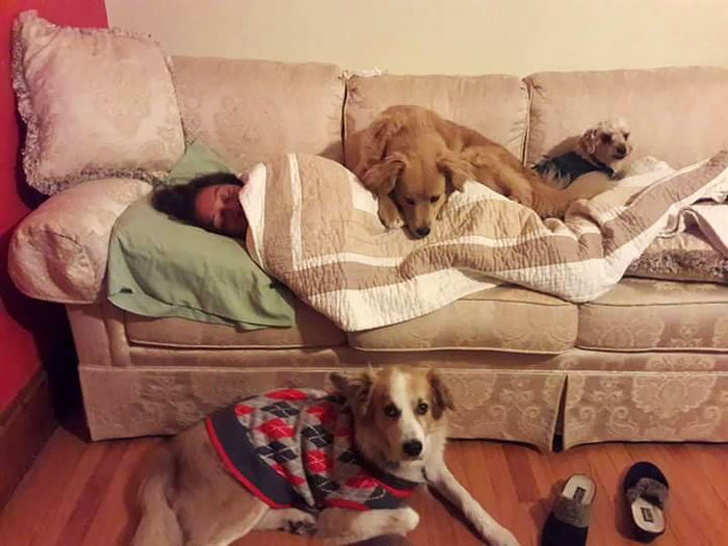 A little doggo waiting for his human to return from work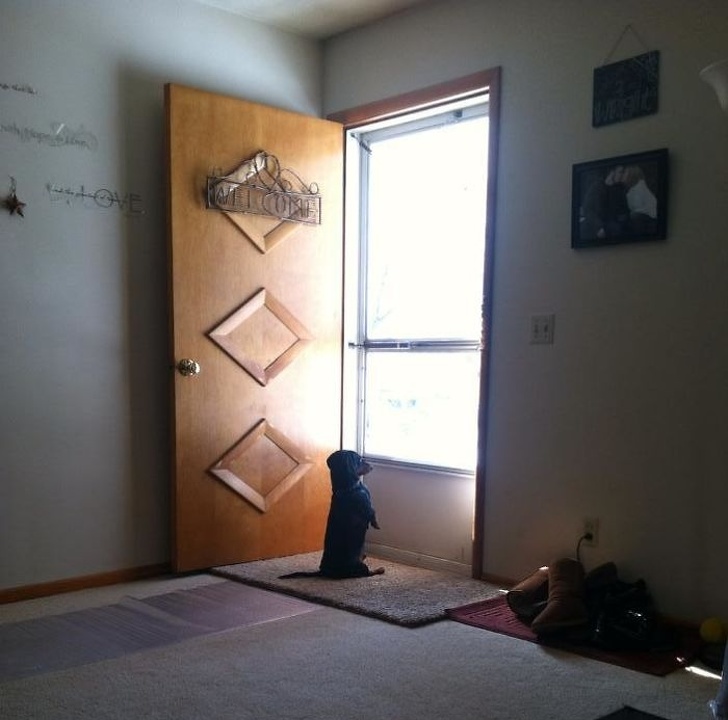 When your tiny human is finally at home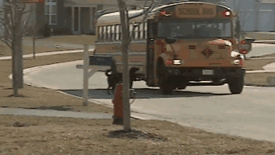 The best nurse ever!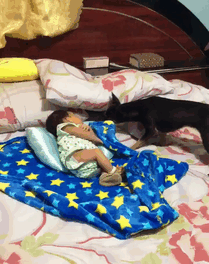 When she is totally in love with her new brother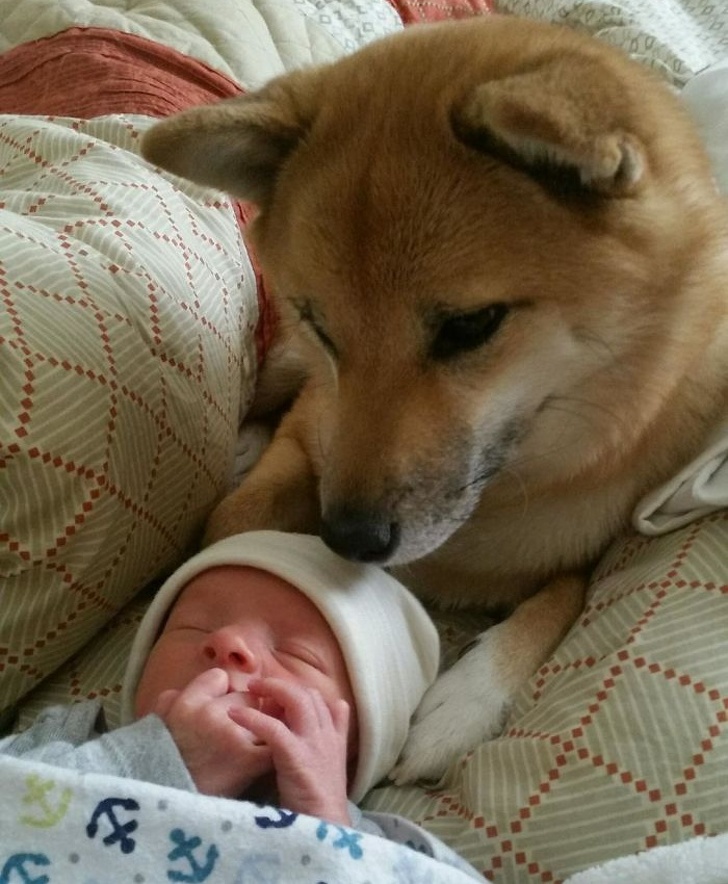 And this is the way my dog says hello!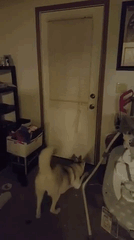 My baby is so lucky to have the best crawling trainer!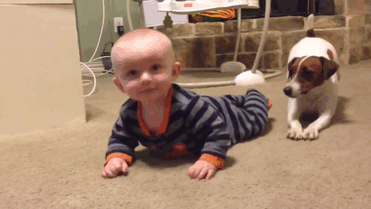 When you are 3 days old and already have a friend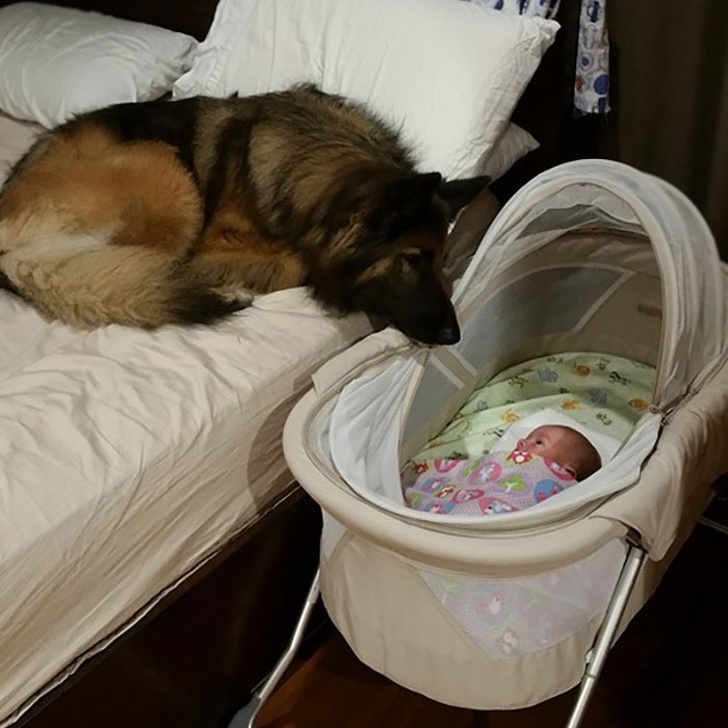 "I'm absolutely sure my dog knows I'm pregnant."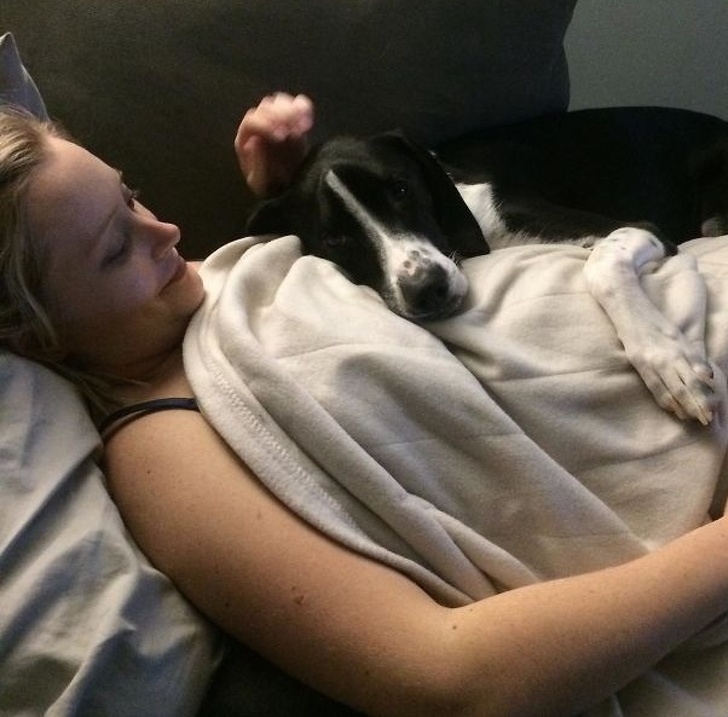 "I'm terrified but I will defend the tiny human anyhow."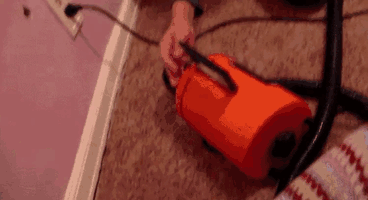 "My daddy has been in the hospital for a week. Today is his birthday and the only thing he wanted was to see our dog."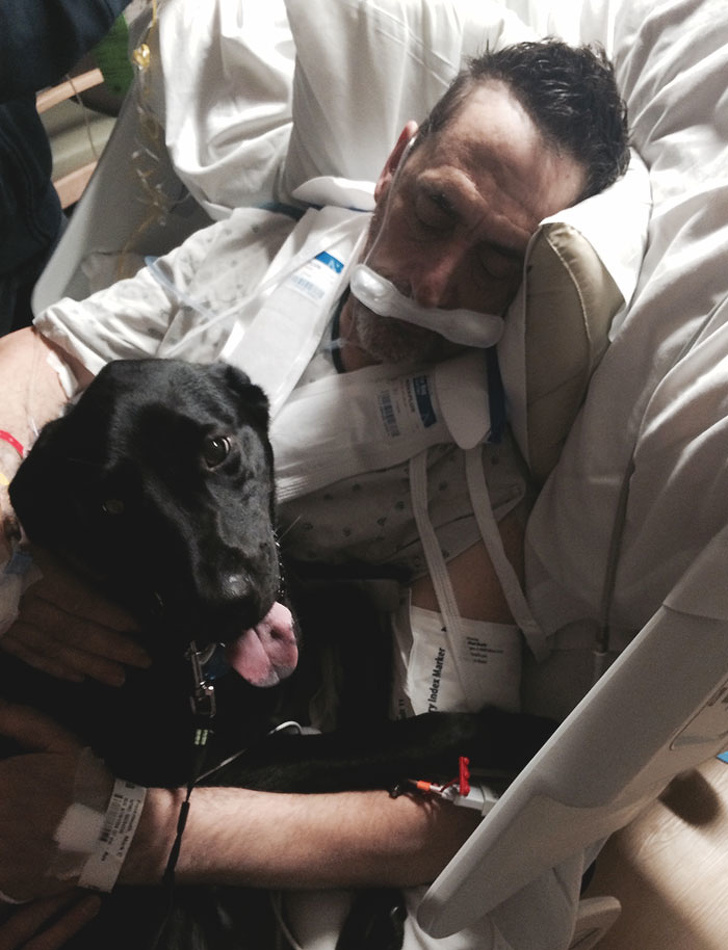 A giant schnauzer is literally protecting my daughter from the waves.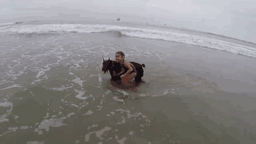 Personal baby fitness trainer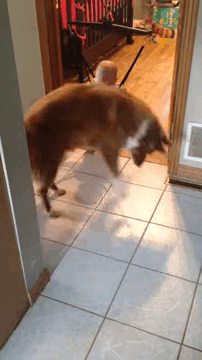 Dolphins have the biggest brain than any other species in the animal kingdom and are known to communicate and deduce logically the way we humans do. Even Horses aren't only known for their muscular power to run in fact they elect their leader in the herd based on the ability of a peer the way we human elect our leaders. Chimpanzees, Monkeys, Squirrels, Elephants name any animal all have unique thinking abilities sometimes found lacking in human species. So let us STOP bragging that we are RATIONAL CREATURES.