You will agree with us when we say that sculpting is a powerful art and the sculptors think differently from that of painters or artists. Cities all over the world are filled with grand monuments; amazing sculptures and eye appealing statues that make us go 'wow.' The best part about these monuments, sculptures, and statues is that each one of them has a story to tell and none of them ever fail to amaze us. There was a time in history when monuments, sculptures, statues were built to celebrate god and then with the passage of time and our evolution; we started dedicating buildings, monuments, sculptures and statues to great leaders of a particular country or global leaders which included famous people, military leaders and also generals.
In the modern day world, the main purpose of any sculpture, monument or statue is to add color to the most boring parts of the city and make it more pleasing to the eyes of the visitor. The sculptors, artists, and engineers have started to think from the point of view of the visitor and have started to add value to their creations by adding emotions to them. Though thousands of sculptures are made all over the world, only a few are extraordinary as they have the ability to instantly connect with the visitor. The creative levels of the engineers, sculptors and artists have gone to such a level that all of them are known across the globe for their creations.
We had asked people to submit some of the best sculptures in their cities and people from all over the world have obliged. Out of the hundreds of photos that we received over the mail, we have selected a few and have added them to the awesome list, which we have shared in this post. Take a look at the world's awesome sculptures:
"Popped Up," Budapest, Hungary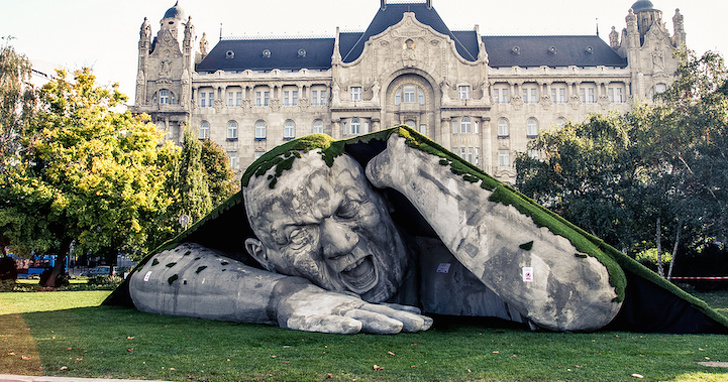 Shopping Center Polygone Riviera, France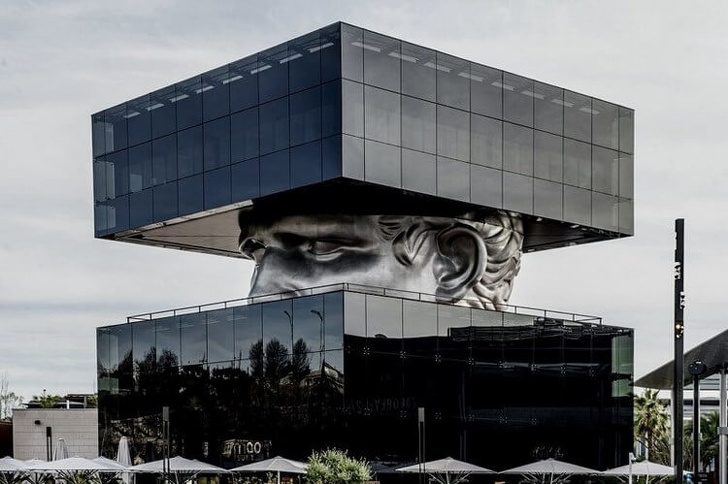 Hippo Sculptures, Taipei, Taiwan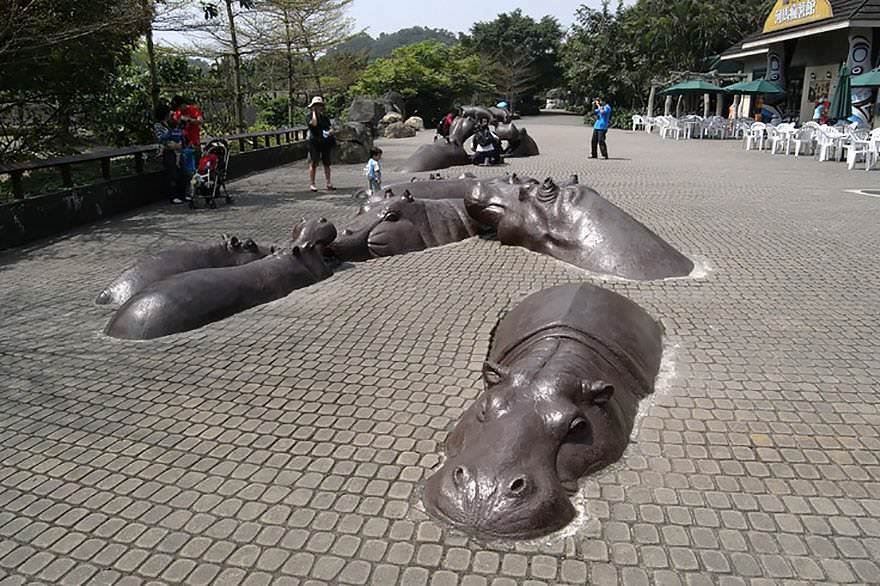 DUNAMIS, Park Lane, London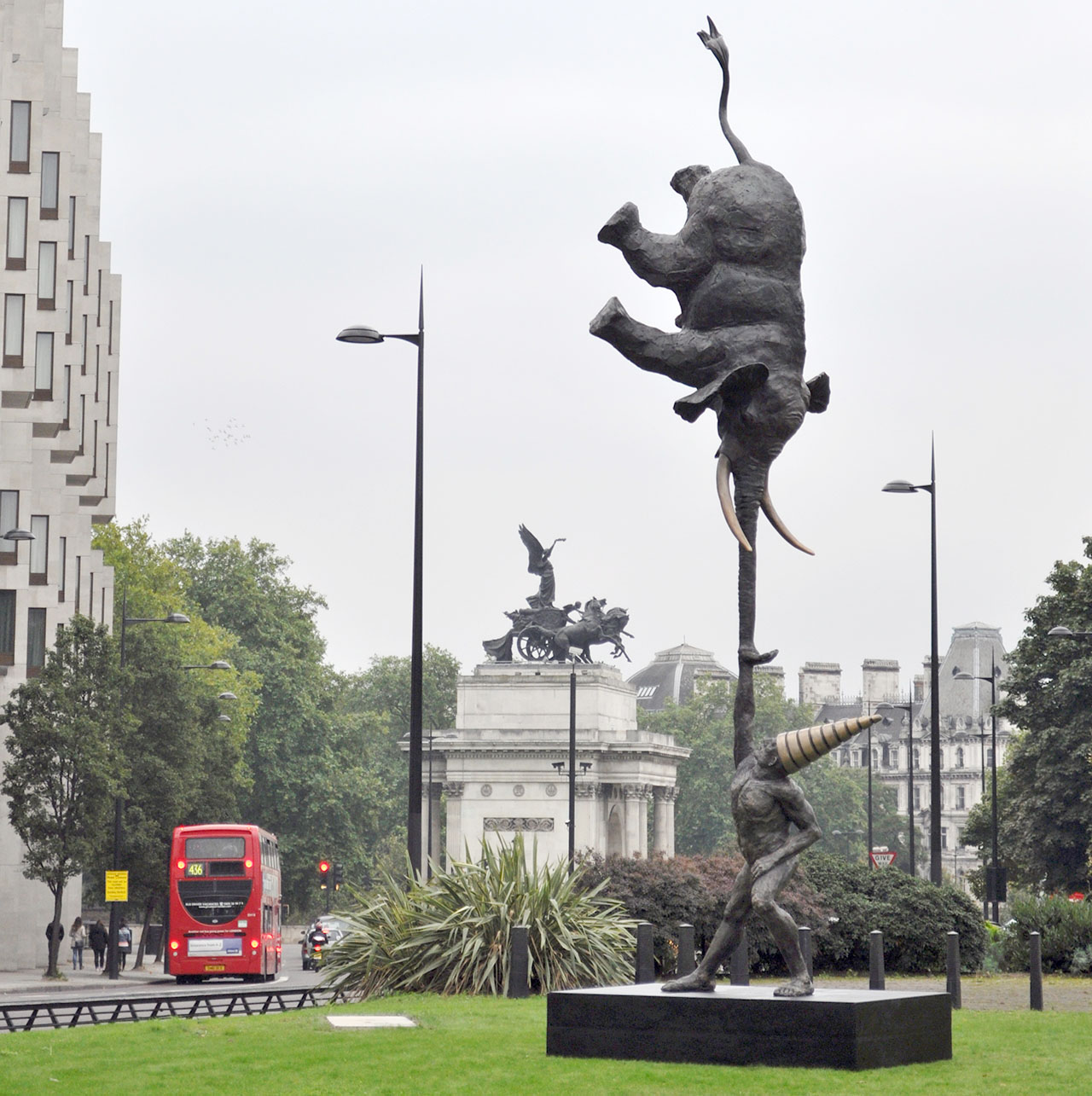 Salmon Sculpture, Portland, Oregon, USA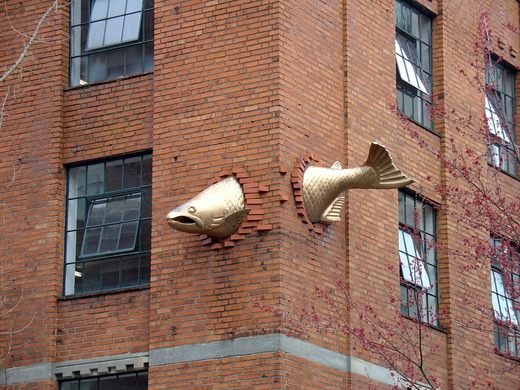 Mustangs by Robert Glen. Los Colinas, Texas, USA.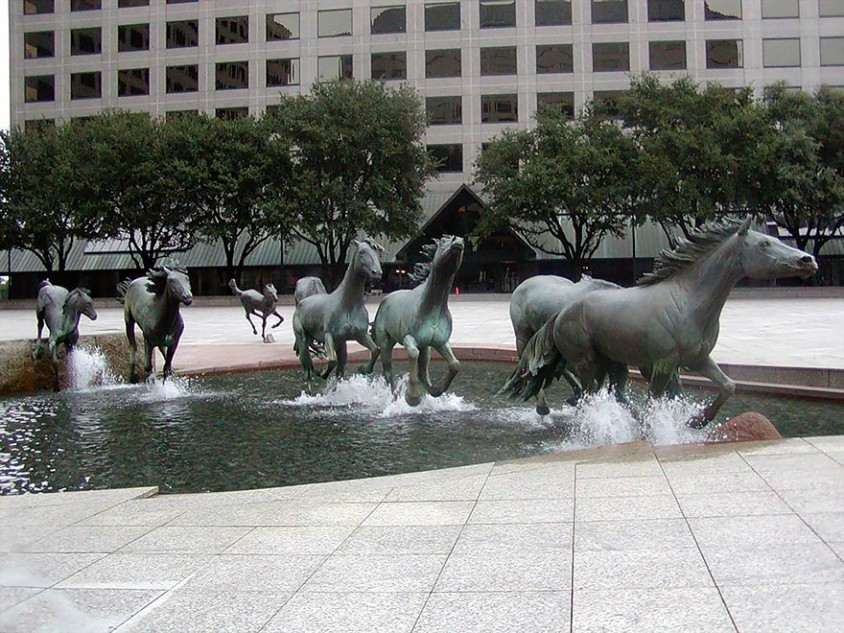 Expansion by Paige Bradley, New York, USA.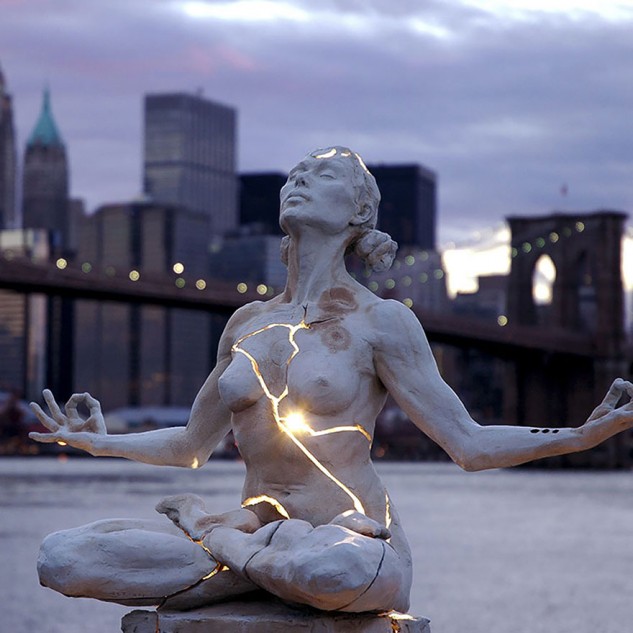 People of the River by Chong Fah Cheong, Singapore.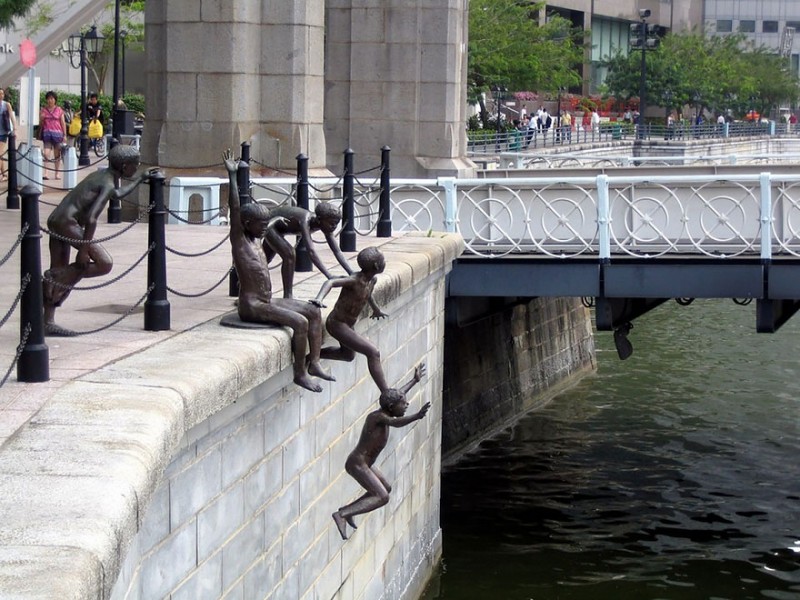 The Knotted Gun, Turtle Bay, New York, USA.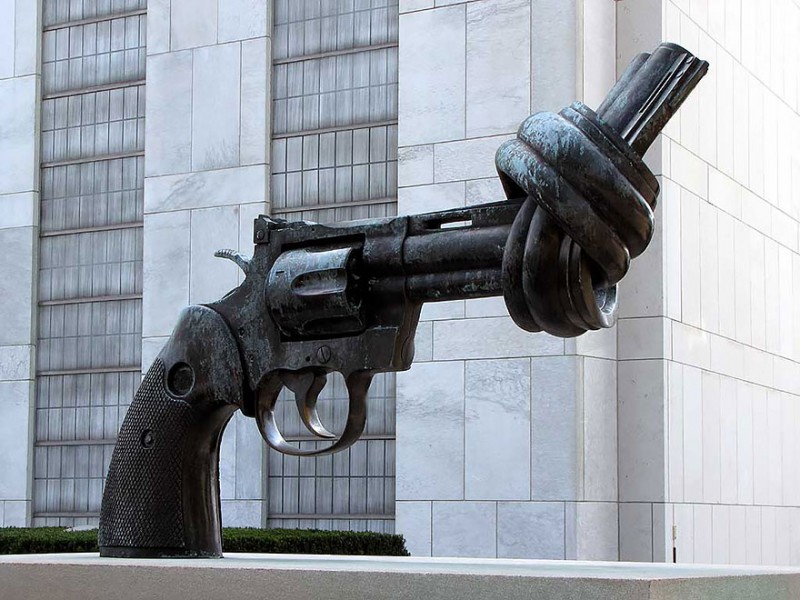 Les Voyageurs, Marseilles, France.
De Vaartkapoen, Brussels, Belgium.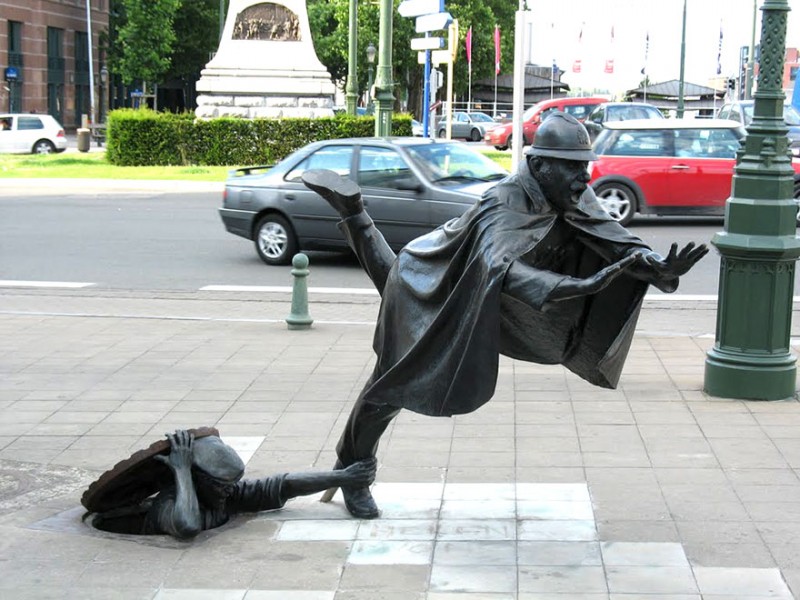 Cattle Drive, Dallas Texas, USA.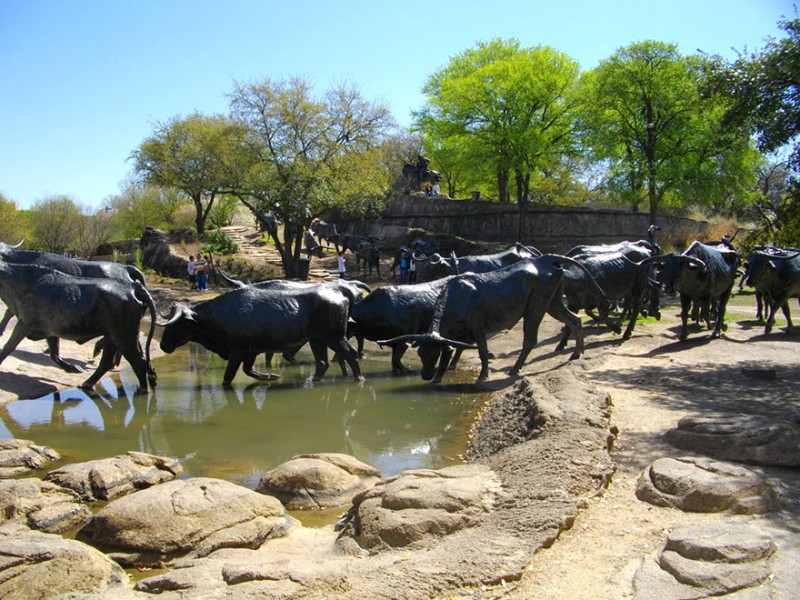 Man Hanging Out, Prague, Czech Republic.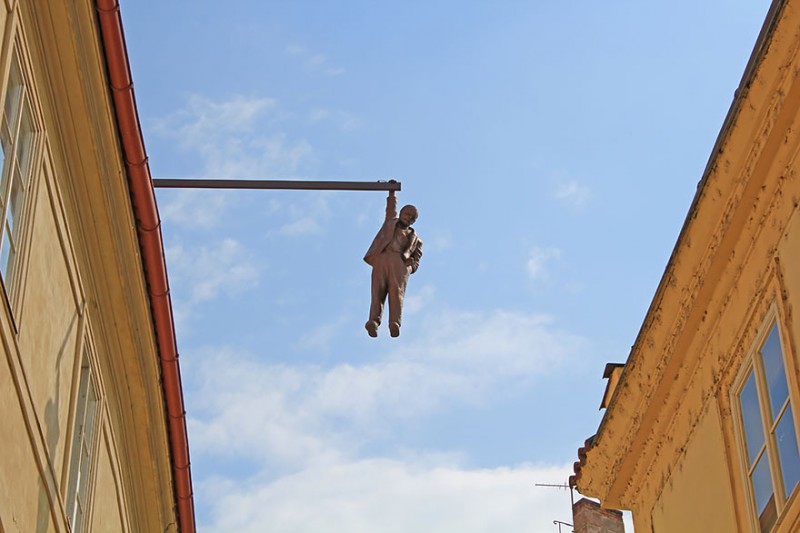 Rundle Mall Pigs, Adelaide, Australia.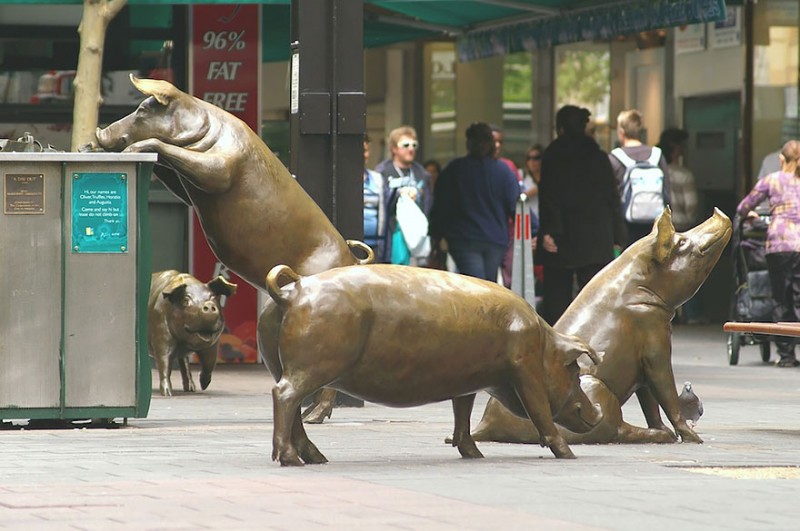 The Shark, Oxford, UK.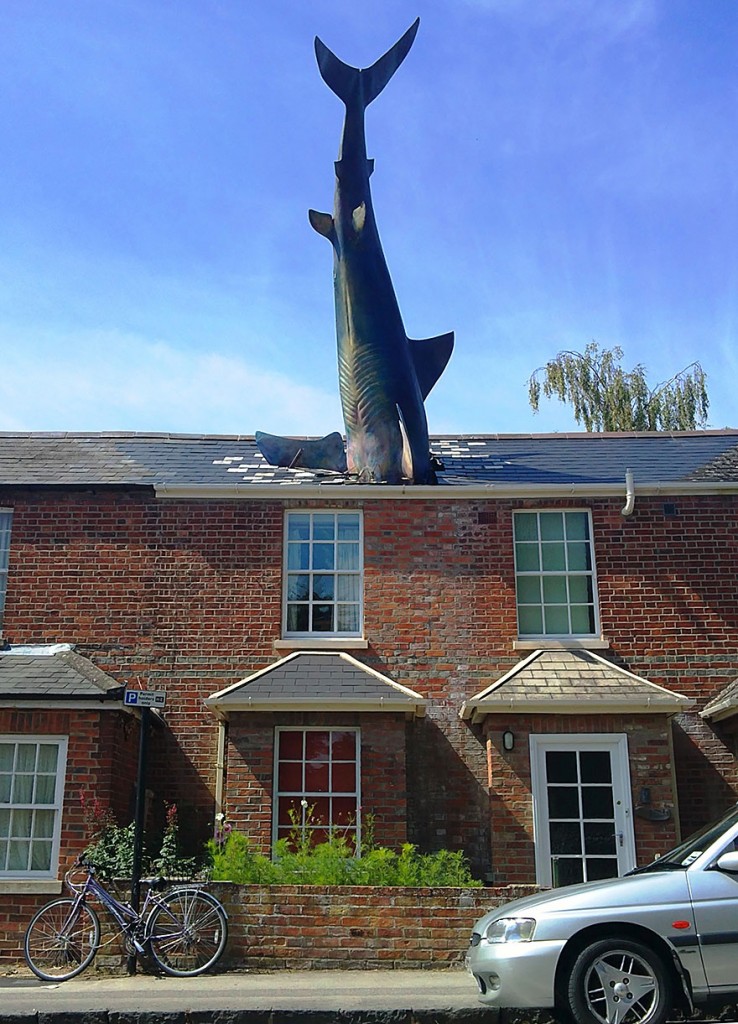 We have tried to accommodate as many photos as possible in this awesome list, and those that couldn't make the cut in this list will be posted in a separate article in the days to come.
If you want us to add any other sculptures, do let us know about it in the comments section. We surely will create another list!