History is full of the unknown, and for some reason, we as humans tend to concentrate on the mysterious things more than the undeniable facts. So if you love a little mystery, you are in for a treat since this list compiled by us looks at some historical events that scientists have failed to explain. From a 2,000-year-old body that still had hair and eyelashes on it, to a text that nobody in the world can understand, this list shows you the unexplained side of the history. Feel free to share your theories in the comments!
#1 The Gorilla Who Said Animals Go To A "Comfortable Hole" When They Die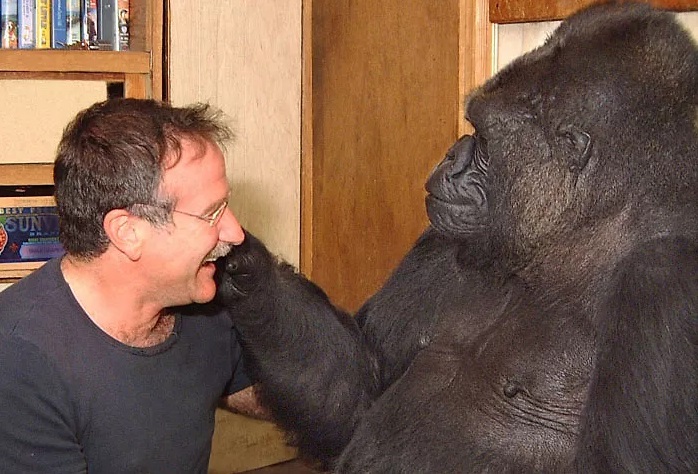 The beloved gorilla Koko was taught sign language and was able to communicate with people through it. In an interview, Francine Patterson, who was Koko's trainer and the closest human to her, was asked how deep their conversations with Koko would go. She answered "It started early on with a conversation Koko had with one of her caregivers about death. The caregiver showed Koko a skeleton and asked, "Is this alive or dead?" Koko signed, "Dead, draped." "Draped" means "covered up." Then the caregiver asked, "Where do animals go when they die?" Koko said, "A comfortable hole." Then she gave a kiss goodbye." This answer from Koko surprised many people and left a lot of room for philosophical debates. Oh, if only Koko could elaborate on her thought.
#2 The 2,000-Year-Old Body That Still Has Hair, Eyelashes, And Blood In Her Veins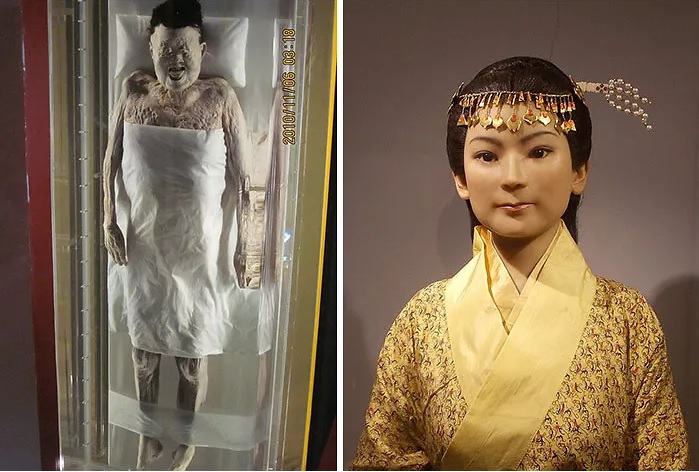 Xin Zhui who is also known as Lady Day was the Marquise of Dai during the Western Han dynasty in ancient China. Her tomb was found 2,000 years after her death inside a hill named Mawangdui in China with hundreds of valuable artifacts and documents alongside her body. What surprised everyone, however, was how incredibly well preserved her body was thousands of years after her death. Lady Day was found with all of her organs and blood vessels intact, there was also a small amount of Type A blood found in her veins, and she still had hair and eyelashes. Scientists found seeds of melon in her stomach which led them to believe she died during the melon season in summer; this also meant she died within a couple of hours of eating a melon. What surprised everyone the most was the mysterious liquid that her body was soaked in? It was mildly acidic and had some magnesium in it, and it was probably what helped to preserve her body. To this day scientists still don't know what kind of liquid it was.
#3 Man Becomes A Musical Genius After Experiencing A Head Trauma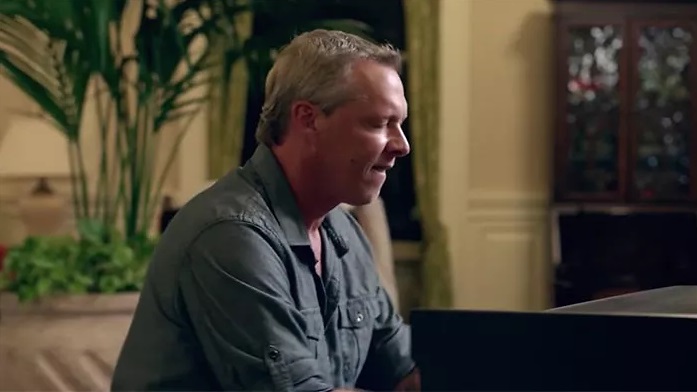 Imagine waking up one day and finding out you are basically a musical genius even though you haven't practiced a day in your life. That would be pretty amazing, right? Well, a similar thing happened to Derek Amato, only there was a significant price to pay. In October of 2006, Derek suffered from a severe concussion after hitting his head at the end of the pool while diving. After this Derek suffered from 35% hair loss and some memory loss, but he also acquired a skill that many practice their entire life for – he became a composer. "As I shut my eyes, I found these black and white structures moving from left to right, which in fact would represent in my mind, a fluid and continuous stream of musical notation," Amato explained his condition. It is believed that Derek might be the only person in the world to gain genius-level talent after experiencing trauma, and even though the acquired musical savant syndrome is already known to doctors, usually cases are not as strong as Derek's.
#4 The Thundercloud That Appears In Australia's Island Every Afternoon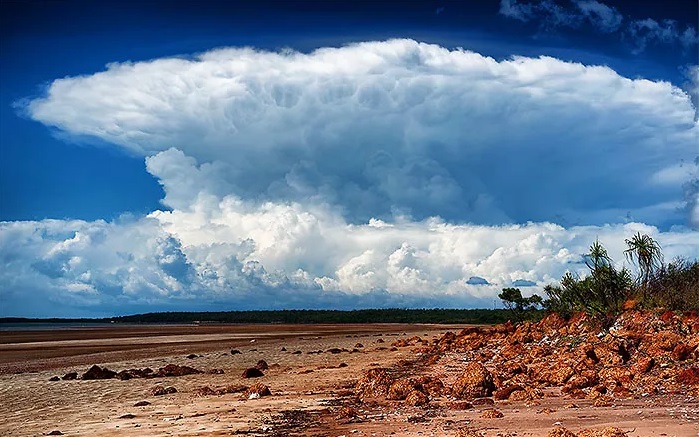 From September to March, every year, a thundercloud named Hector forms nearly every afternoon on the Tiwi Islands in Australia. Hector, also known as Hector the Convector is known as one of the most consistent thunderstorms. It was named by a pilot during WWII and it still remains the center of many meteorological studies. Though many meteorologists have studied the phenomenon that is Hector, they have not come up with a valid explanation on why the thunderstorm keeps appearing.
#5 Two Men Who Claim To Have Been Abducted By Aliens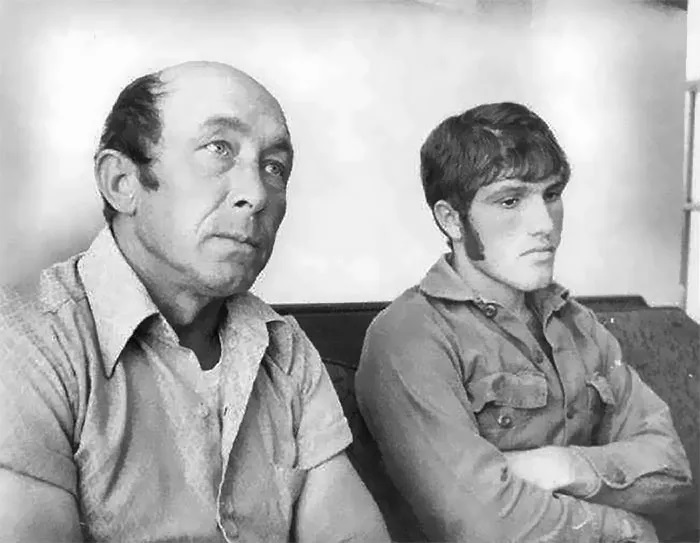 Back in 1973, a weird thing happened for two men from Pascagoula, Mississippi. Charles Hickson and Calvin Parker claimed that they were abducted by aliens while fishing. These men claim that they first heard whizzing sounds and then saw two flashing blue lights, and then they noticed an oval-shaped object around 40 feet across and 10 feet high. Parker and Hickson claim to have been conscious but paralyzed once the creatures abducted them and performed examinations on them before releasing them. Of course, there were many people who didn't believe this story, asking them to take lie detector tests and saying that one of the men (Charles Hickson) was probably experiencing a "walking dream state".
#6 A Manuscript That Nobody In The World Understands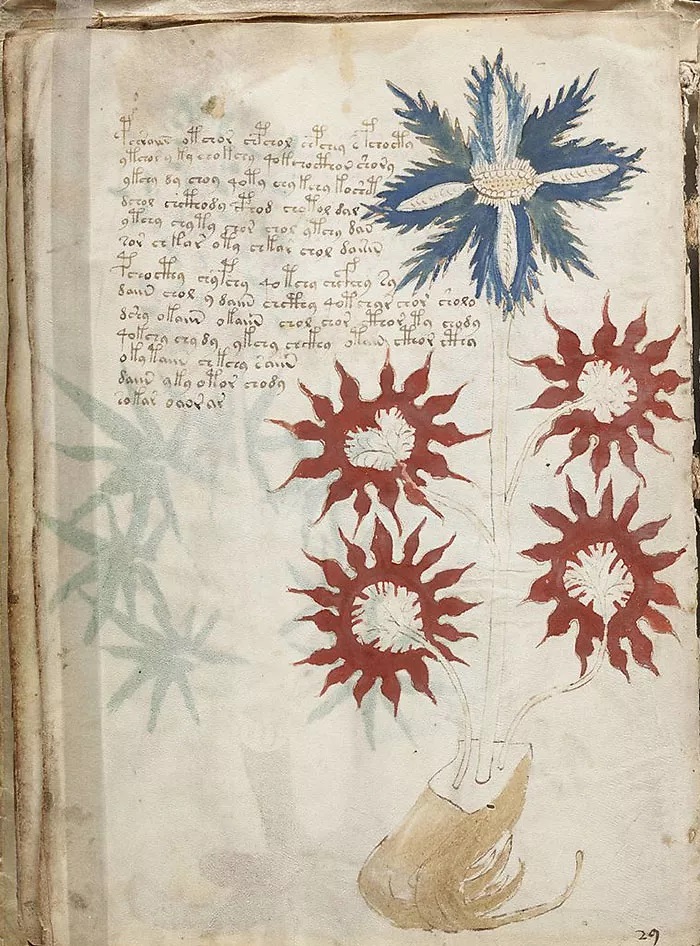 Around 500 years ago, there was a text written in an unknown language and unknown writing system by an unknown author. The name of the manuscript was given in honour of Wilfrid Voynich, a Lithuanian-Samogitian bibliophile who bought the manuscript in 1912 in Italy. It is believed that the text might have been written in Northern Italy but that is not sure and that's basically all that is known about the text. Many cryptographers and codebreakers from WWI and WWII worked on the manuscript but nobody managed to find out what the text actually says. You might think it could have been a joke written by someone on purpose, but there is 272 pages of it, that would call for some harcore commitment. Recently, there has been a theory that the manuscript is a medical book dedicated to women's health, but the theory was also debunked.
#7 A Mysterious "Dancing Plague" That Made People Dance To Their Death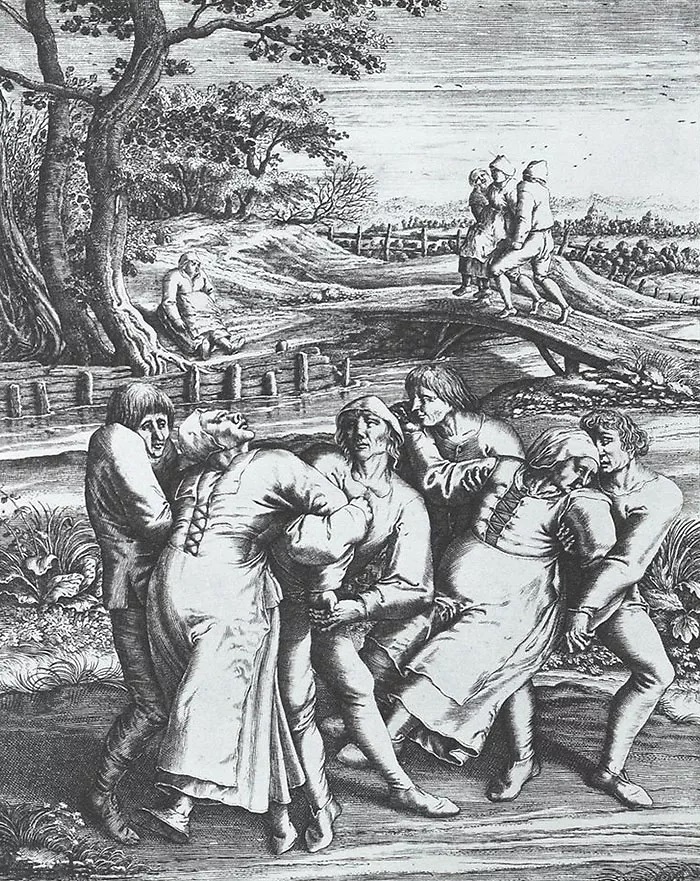 In 1518, a "dancing plague" struck Strasbourg, Alsace. Also known as the "dance epidemic", this weird condition took over 400 people's bodies and made them dance without rest. Some of these people even died of heart attacks, exhaustion or strokes. It all started in July of 1518 when one woman named Mrs. Troffea started dancing uncontrollably in the middle of Strasbourg. She was later joined by 34 people and soon after the plague spread to around 400 people. At one point it would kill around 15 people a day. Doctors and authorities realized this was not caused by supernatural causes and claimed this epidemic was due to "hot blood" but instead of treating the patients, doctors advised them to basically "dance it out" by building them a wooden stage. It is believed that the modern marathon runner would not be able to survive this type of intense workout. To this day scientists are not quite sure what caused this terrible epidemic, it might have been due to food poisoning caused by the toxic products of ergot fungi or it might have been a case of mass psychogenic illness.
#8 The Longest Possible Alien Signal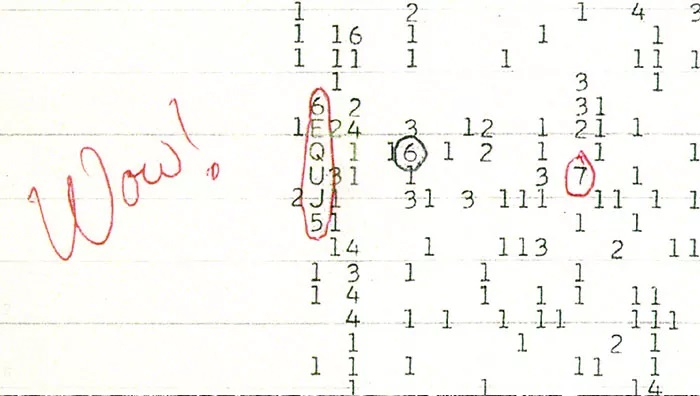 Back in 1977, Ohio State University's Big Ear Radio telescope used to support the search for extra-terrestrial intelligence received a signal that is now known as the "Wow!" signal. Astronomer Jerry R. Ehman discovered the anomaly while looking at the data and he was so amused by the signal he circled it and wrote "Wow!" next to it. The signal is 72-seconds long and, unfortunately, it has never been repeated again. To this day nobody can explain the signal even though many tried by claiming it might have come from a man-made source. This signal remains the strongest candidate for an alien contact ever detected.
#9 Mysterious Island That Has Artefacts And Treasures Hidden But Nobody Can Find It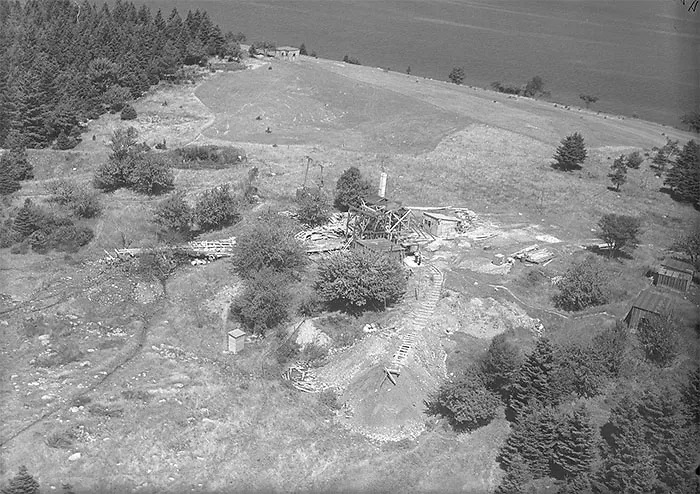 Known as the Oak Island mystery is a theory that an island in Nova Scotia is hiding unbelievable treasures but nobody is able to find them. The mystery started after stories about treasures being found on the island spread despite there being no real proof. Even though some hundred year old artifacts were, indeed, found on the island, there was nothing you could consider a major treasure among them. It could be just a myth, but legend has it that there is a "curse" that originates more than a century ago and it claims that 7 people have to die before the treasure can be found. Currently, there are 6 people who have passed away in the search of the treasure.
#10 Treasure Worth $10 Million Was Found, Yet Nobody Knows Who It Belonged To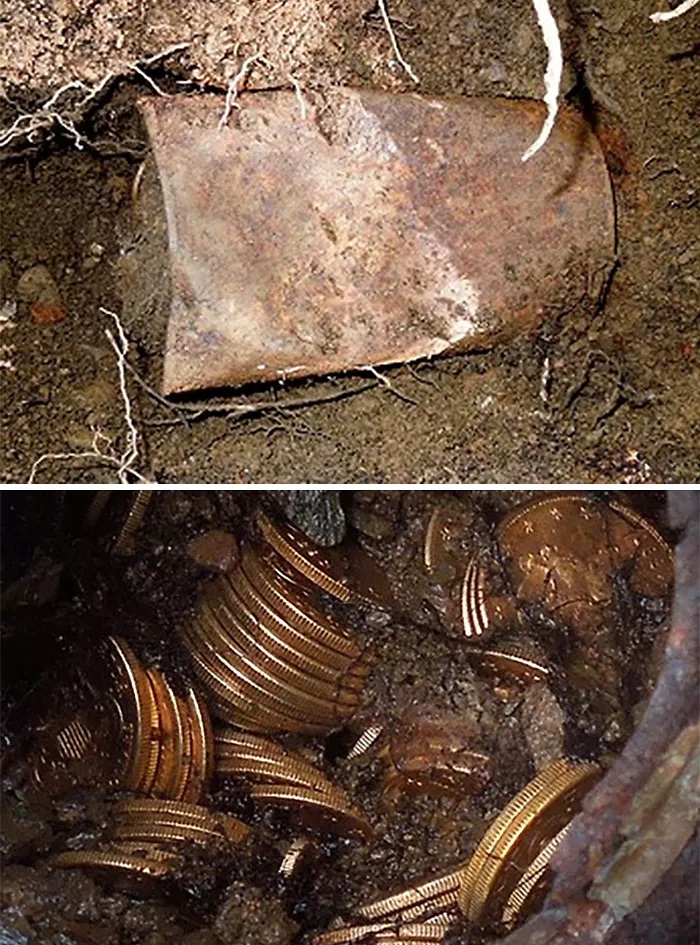 Back in 2013, a couple found a treasure near their home that was filled with coins that are worth around $27 thousand dollars, but because of the historical value, the treasure is now worth $10 million dollars and is planned to be sold on Amazon as the first major coin sale on this particular website. The couple who discovered this treasure decided to not reveal the place they found the treasure in the fear that people would come to their home to look for more coins. There have been many guesses as to who might have been the owner of the treasure known as "The Saddle Ridge Hoard" as but all of them proved to be incorrect, and according to U.S. Mint representative, "[they] do not have any information linking the Saddle Ridge Hoard coins to any thefts at any United States Mint facility", and "[they've] done quite a bit of research, and we've got a crack team of lawyers, and trust me, if this was U.S. government property we'd be going after it."
#11 Nobody Can Understand What This Phaistos Disc Reads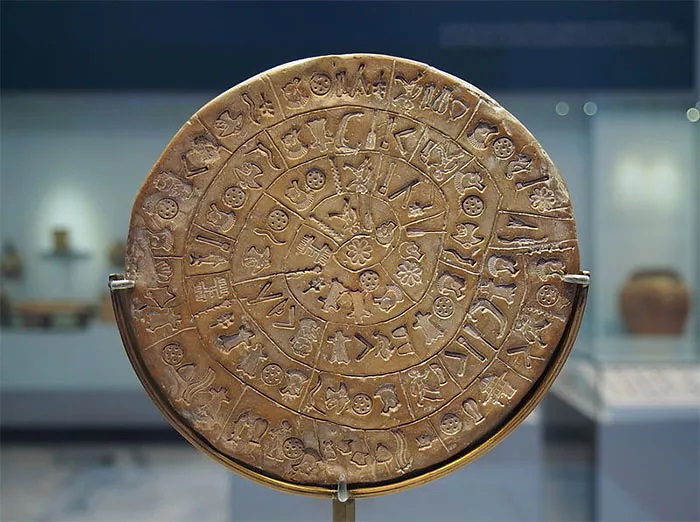 Similar to the Voynich manuscript, Phaistos Disc is a disc made of clay that was probably created during the Bronze Age. According to many scientists, there is no legitimate theory what this disc actually reads. There have been many tries to read it in many different languages but all of them failed. Now, one of the theories states that it might have been a board game. The most recent research guesses the disc might symbolize a prayer to the goddess of the fertility.
#12 In 1930, An Entire Population Of An Inuit Village In Canada Vanished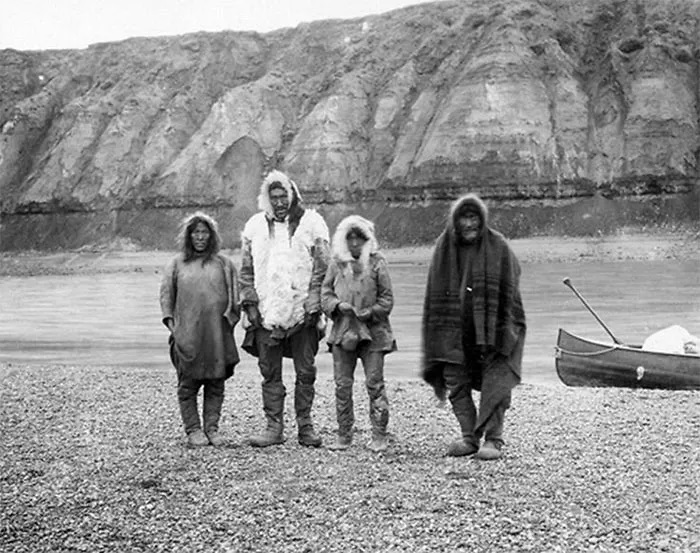 A small Inuit village in Canada was known by fur trappers who would pass through it occasionally. But in 1930, something weird happened; a fur trapper named Joe Labelle entered the island's premises and didn't find a single person there. In fact, 7 sled dogs were found dead from starvation in a grave that looked like it was man-made. A search was conducted to find the missing people, but not a single body was found.
#13 In 1955, A Boat's Entire Crew Of 25 Completely Disappeared Even Though The Boat Itself Didn't Actually Sink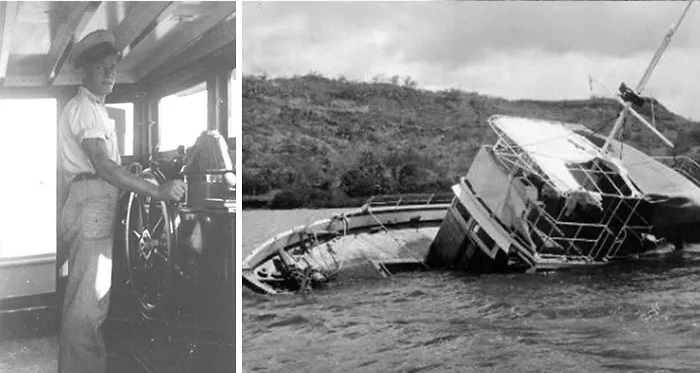 Joyita was a merchant vessel that mysteriously disappeared in the South Pacific back in 1955. Though we can all understand that ships sink, and tragedies happen, this was not the case with this mystery. What caught everyone's attention was the fact that the vessel was built in such a way that there was practically no possibility of it actually sinking. In fact, once the vessel was found, there was still a great part of it that was out of the water, but there was not a single person on it. The vessel originally carried 25 people but during the search, no one was found. This story left many puzzled as to why the crew did not simply stay on the ship and how none of their bodies were found?
#14 Bermeja Island That Existed In Maps Until 1846 Disappears And Nobody Can Find It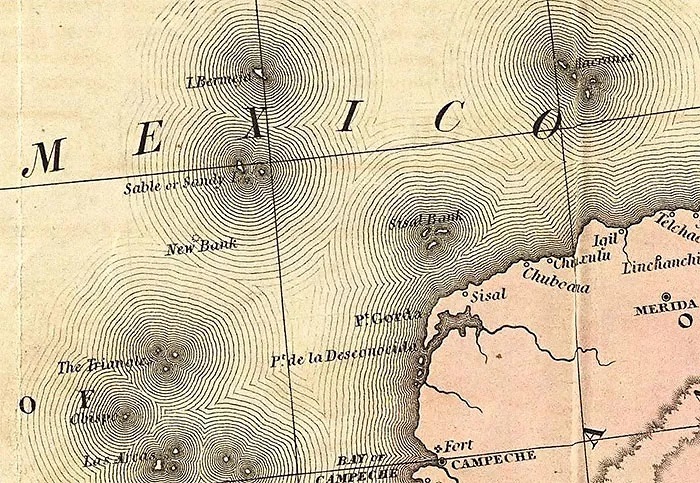 Bermeja is known as a phantom island that was seen on maps off the north coast of the Yucatán all the way until the 20th century. What's interesting about this island is that a search for it found nothing that could have been called an island. The research started when somebody pointed out that the island has no real boundaries and rights of oil in the Gulf of Mexico. Once authorities started looking for this piece of land, they found nothing but water. To this day nobody can explain whether or not the island ever existed.
#15 That One Time It Rained Meat In Kentucky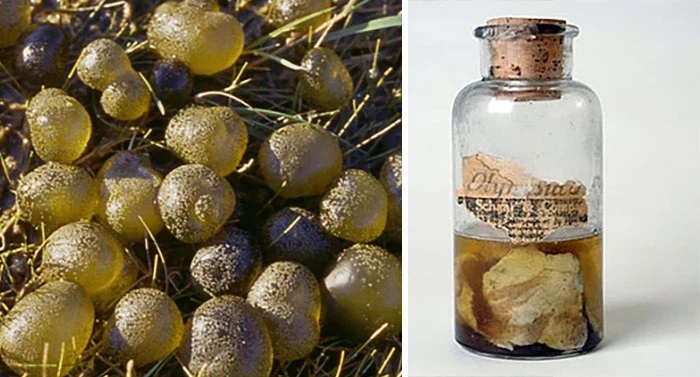 Back in 1876, the most random thing happened in Kentucky and it is now known as the "Kentucky meat shower". While lovely Mrs. Crouch was making soap on her porch, she noticed that something weird falling from the sky and she was sure it was meat. What was first believed to be a sign from God quickly became of interest to many scientists. Those, who dared to taste the meat, claimed it was probably lamb or deer but scientists initially believed it was probably a lung tissue of a horse or a human infant, because, apparently, those are almost identical. After further investigation, it was believed that the meat was probably vomited up by buzzards, "who, as is their custom, seeing one of their companions disgorge himself, immediately follow suit". This theory was believed to be the best explanation.