This modern world is a world which is ruled by creative people. Be it in arts, politics, trade, fashion, manufacturing or any other field, it is the creative people who set the trend or agenda and others only follow these people. It's remarkable to know that there's a growing demand for creative people in all the fields and all of them are paid handsomely and are well respected in society. Creativity doesn't come naturally to anyone; one has to go through tough, testing times and has to put in a lot of efforts in order to be able to bring out their creative best. One field which definitely needs a creative makeover is – Teaching.
Ken Robinson's talk on 'How Schools kill Creativity' given at the TED Talks conclave is one of the most watched talks of all time with a viewership of over 27 million. A large number of viewership itself is a proof that people are resonating with the idea and are longing for educational institutions to become a hub of creativity and imagination.
Teachers are aware of the fact that sparking interest among their students is one of the toughest jobs and hence the best way to be able to spark an interest among students in their subjects is to be creative. We went in search of teachers who are creative and treat this profession more than an ordinary job and we are extremely happy to share with you that we have found some teachers who have risen above the normal day to day job and are trying their best to make the subjects and the lessons as creative and interesting as possible. Do take a look at the teacher's creativity:
1. "My chemistry teacher glued her calculators to bricks so they couldn't be stolen."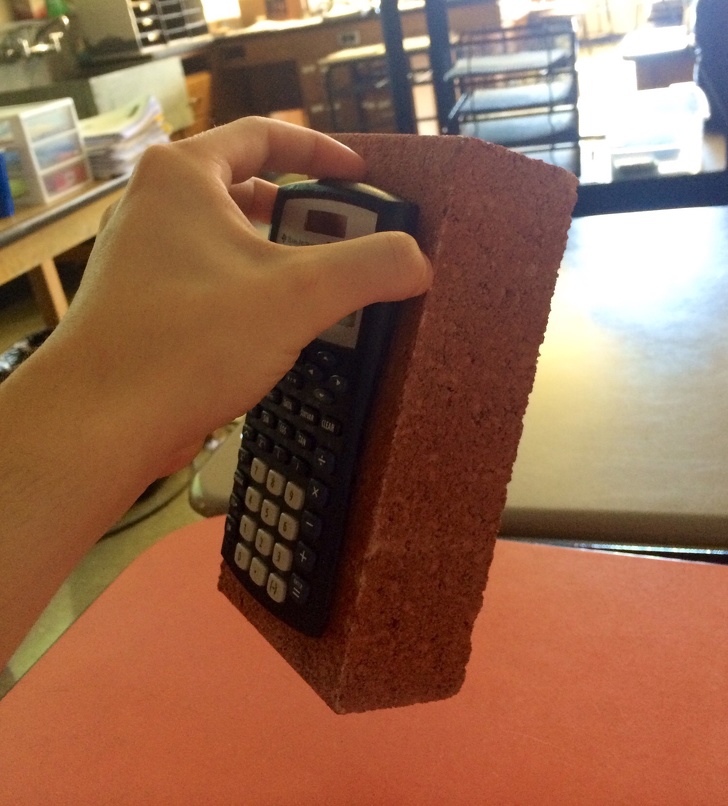 2. "Every time I see pictures in my students' notebooks, I can't help but add something with my red pen."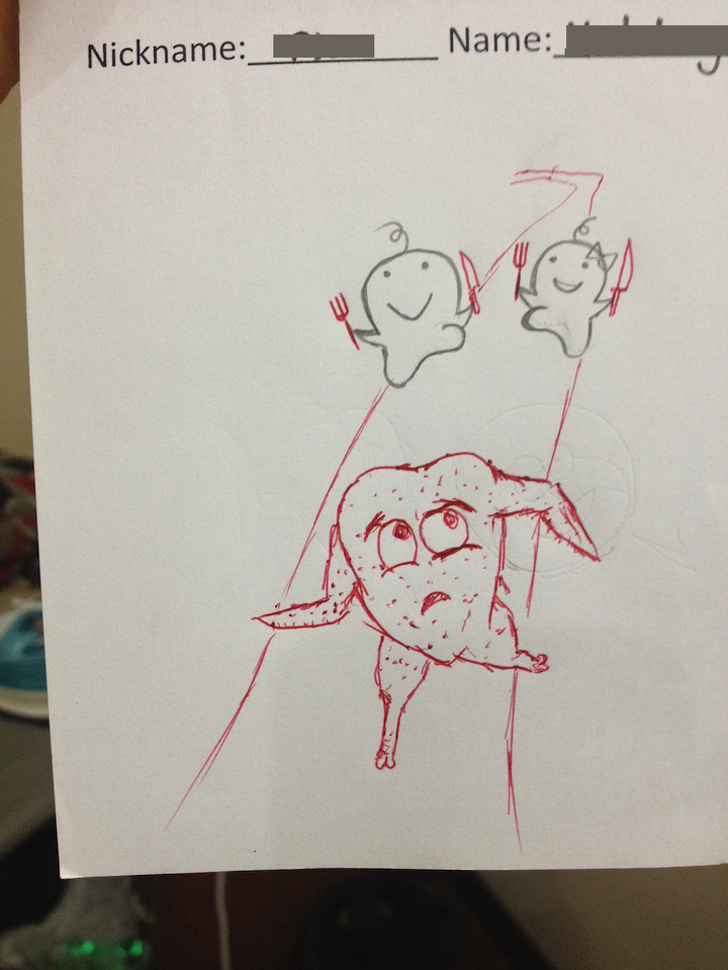 3. "My teacher holds up a picture of his own face to make sure no student is lost during a fire drill."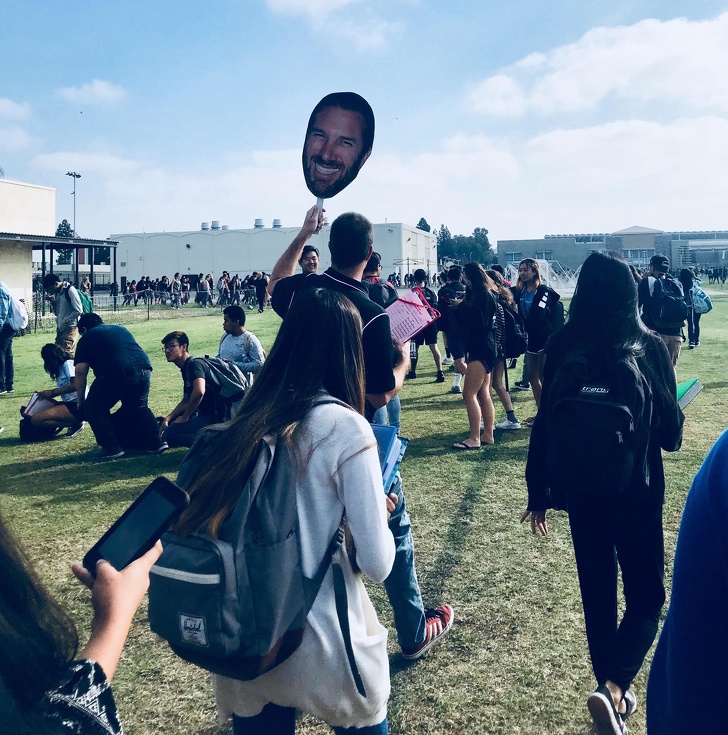 4. "I teach art at a middle school. During my free time, I like to draw pictures on my chalkboard for my students. This one's from this semester."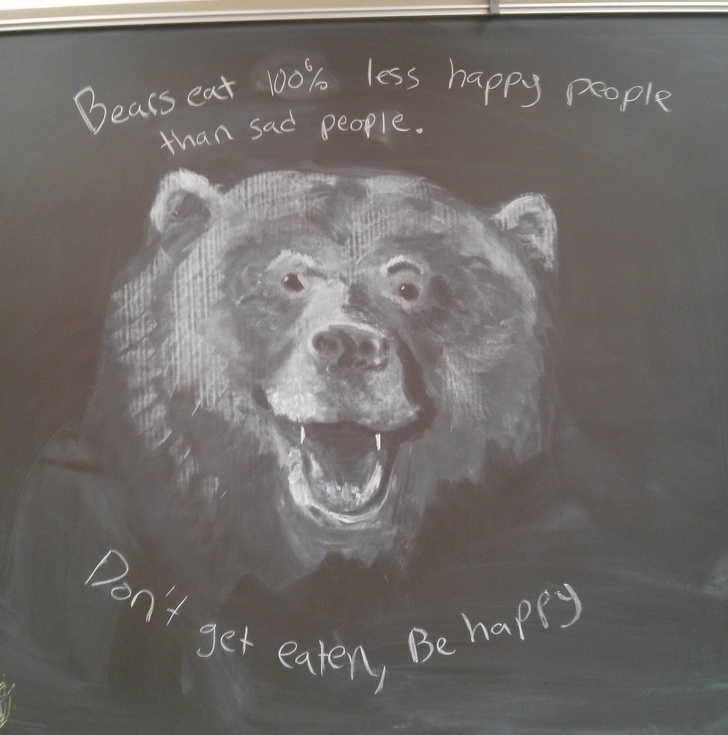 5. Teacher spends 70 hours creating incredible 'Harry Potter' themed classroom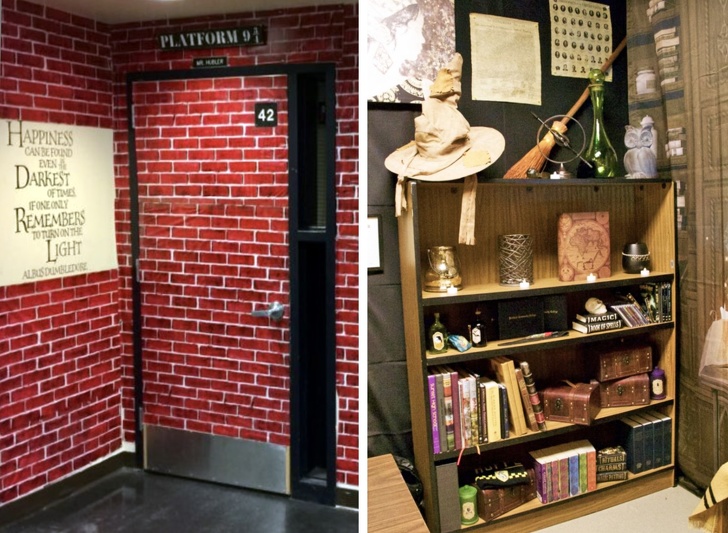 6. "New people joined our art class, so instead of printing out a new copy of the class, our teacher just drew them."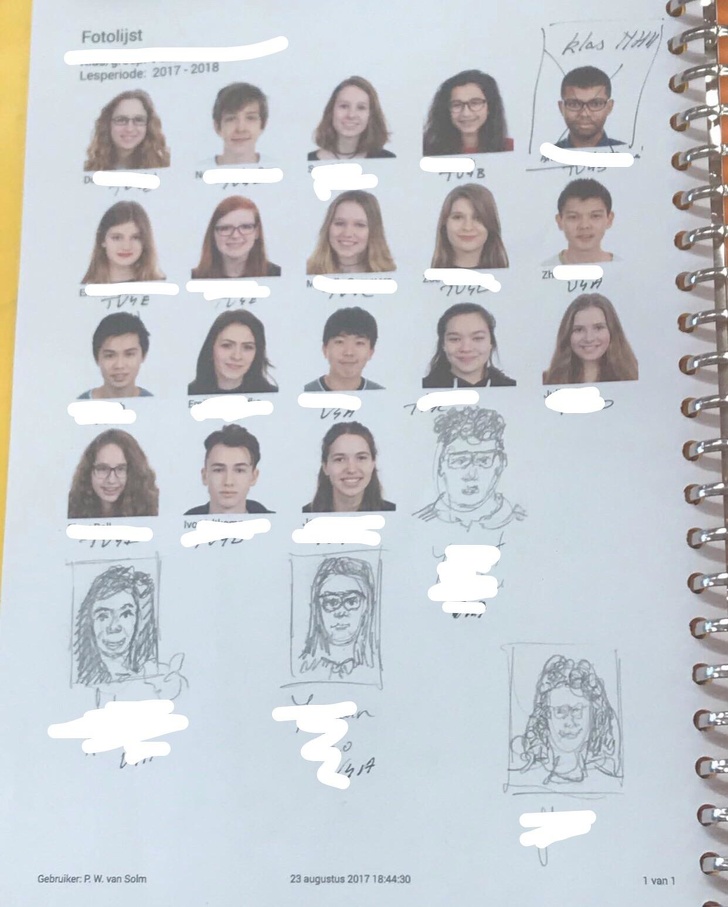 7. "My Spanish teacher makes everyone put their phones in a pouch before class."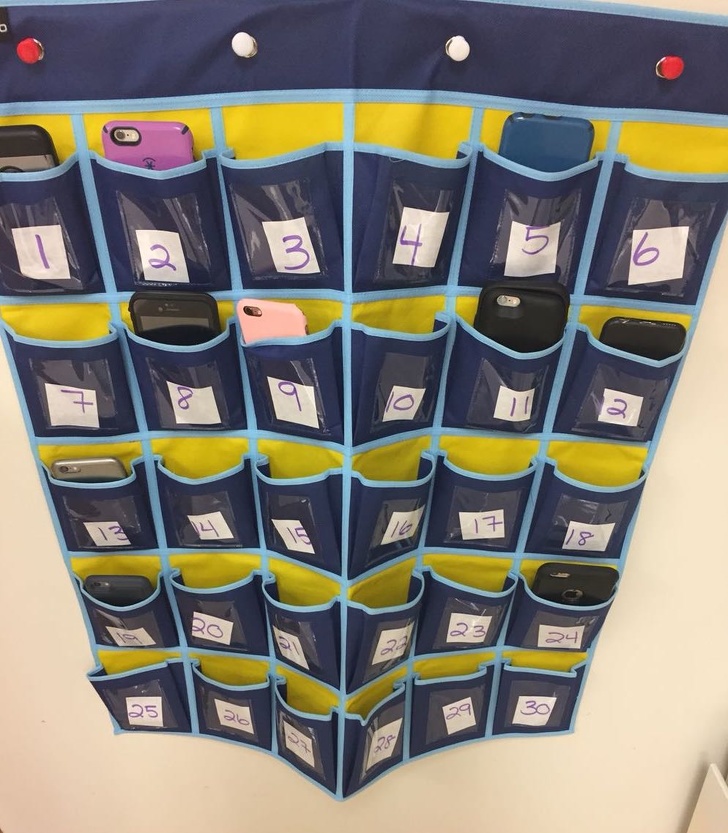 8. "My art teacher from grade school painted her door over the summer."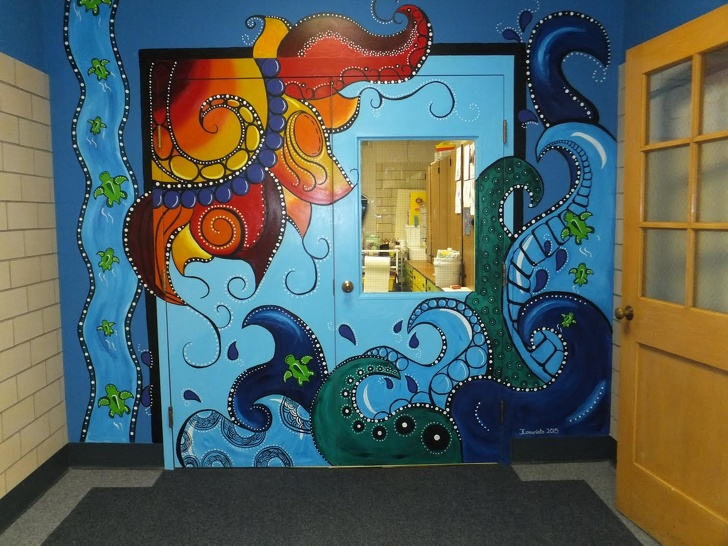 9. "My cooking teacher pinned this poor pizza to the blackboard."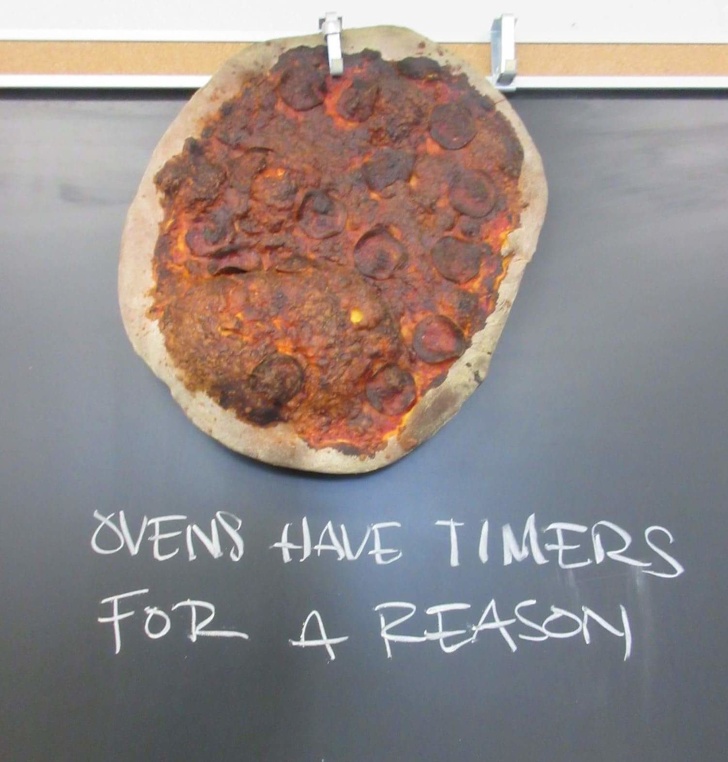 10. "My chemistry teacher has a periodic table made of QR codes."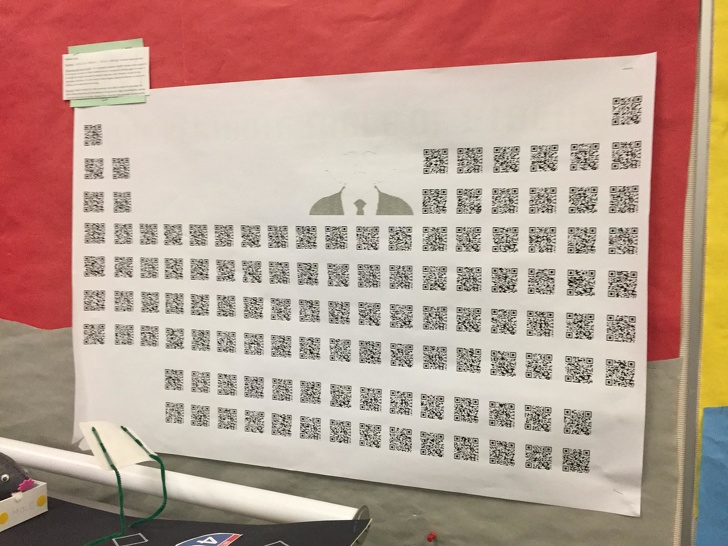 11. "My English teacher can balance an office chair on his chin."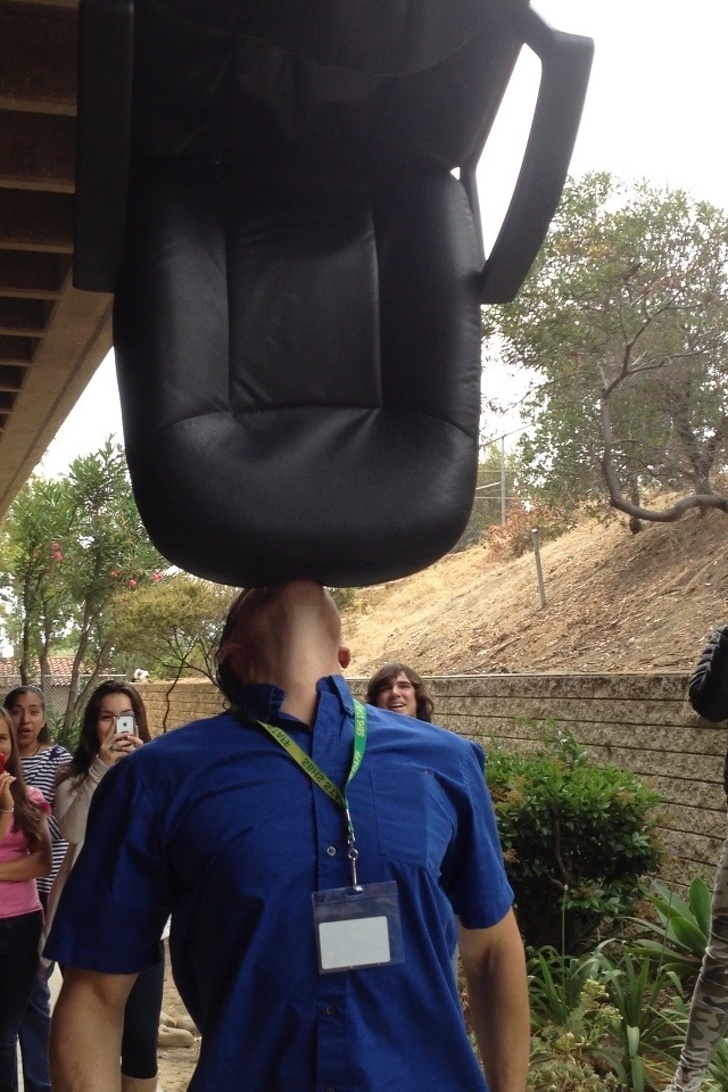 12. "So we lost a ball today in gym class, this is how my gym teacher tried to get it down."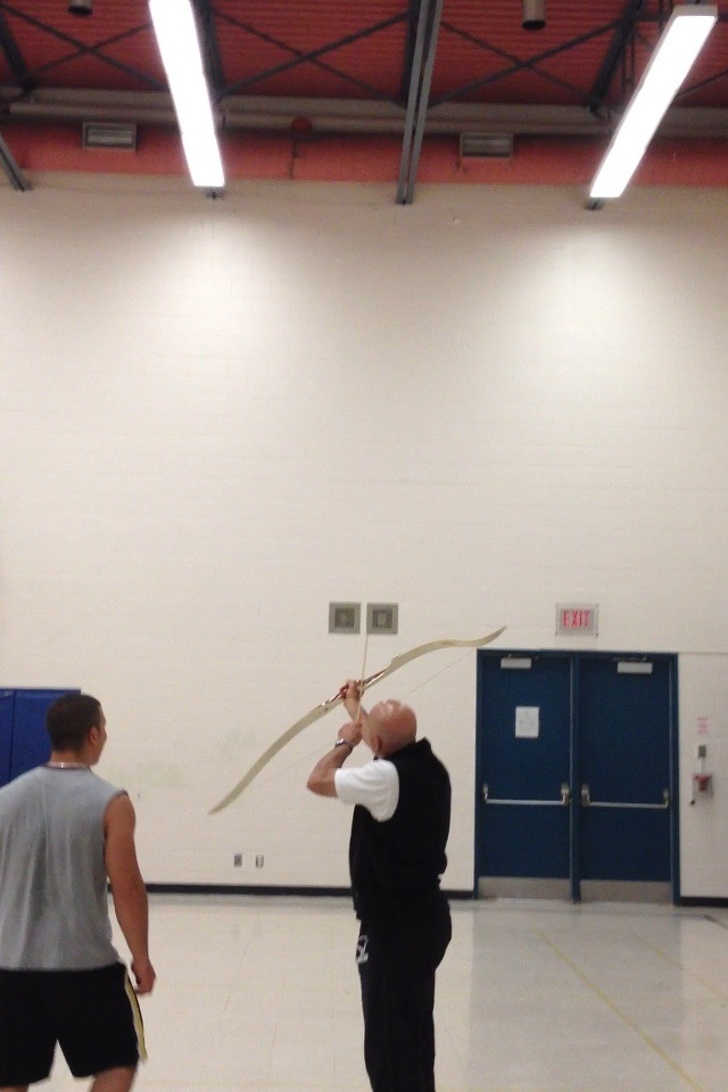 13. "My HS science teacher laid on a bed of nails and let someone smash a cinderblock on another bed of nails on top of him."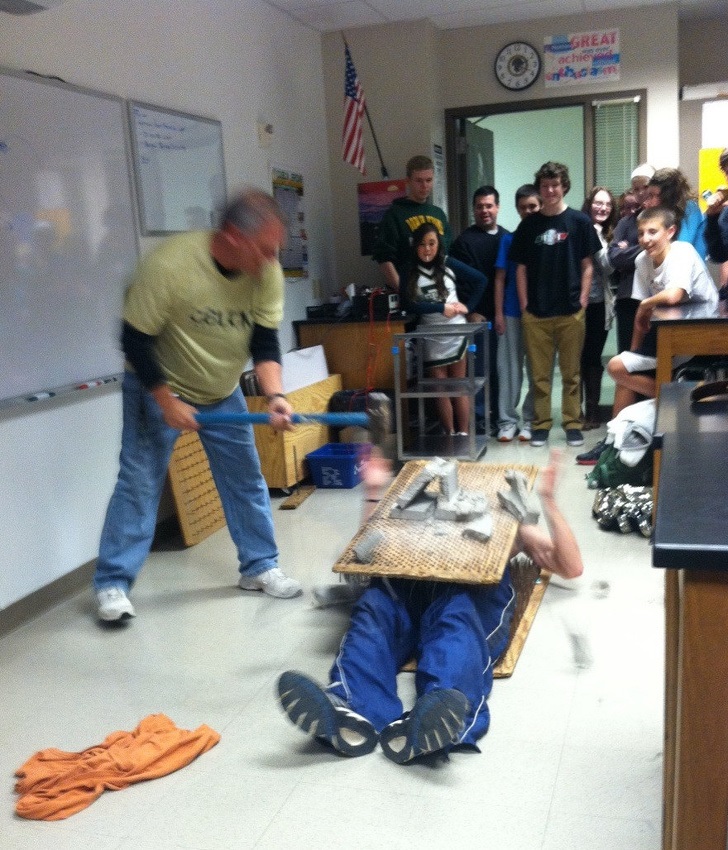 14. Bangkok University makes students wear anti-cheating helmets during mid-term exams.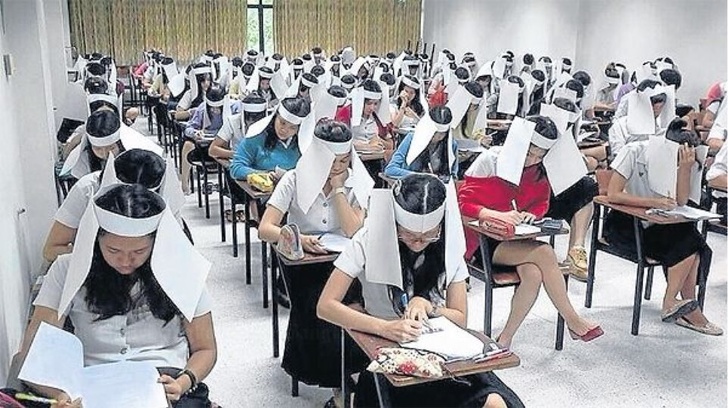 A teacher creating a 'graveyard' for misused/unused tools, teacher drawing the faces of his students instead of printing their photos, a teacher painting her door over the summer vacation, a teacher pinning pizza to the blackboard and the English teacher balancing the chair on his chin are some of our favourites among the photos that we have posted above.
Do let us know as to which are your personal favorites by commenting in the comment section below!