"Give Love and affection to one who needs it the most" is the principle of adopting a living being no matter it is a pet or a human. Bird Born an artist from Russia shows us the priceless love and affection his family amassed by adopting a canine.
It is a common observation that our relatives, kith and kin try to inherit our property ones we vanish from this earth. Their love and affection are somewhat conditional but the love a pet particularly a Dog bestows on us is unconditional, and we can be damn sure about this fact.
Adopting a pet is a task that brings in a whole lot of responsibility along with it.
Adopting a pet who is literally an orphan who as not witnessed the twilight called love and affection is hurricane task
Adopting a pet who is afraid of his own shadow and taking her to confidence is a challenge in itself
A pet who has not learned what to do with toys and who cannot believe there exist people who care and love her is terribly a frightened being
In spite of all these challenges, as Bird Born narrates in his cartoons— A pet improves our living styles dramatically. She helps us to spend a lot of time outdoor; She can help us keep fit; She helps us to explore a hidden teacher present within us; Many sunsets we would have missed in our lifetime can be compensated for in her presence; She helps to make new friends.
Sit back and enjoy these cartoons that will definitely touch your hearts…
1.
2.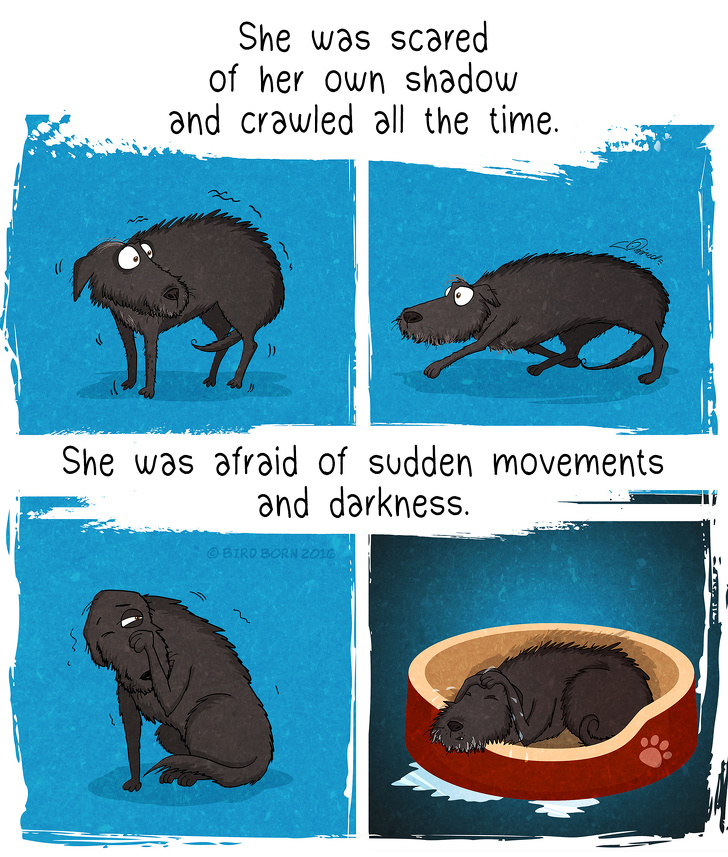 3.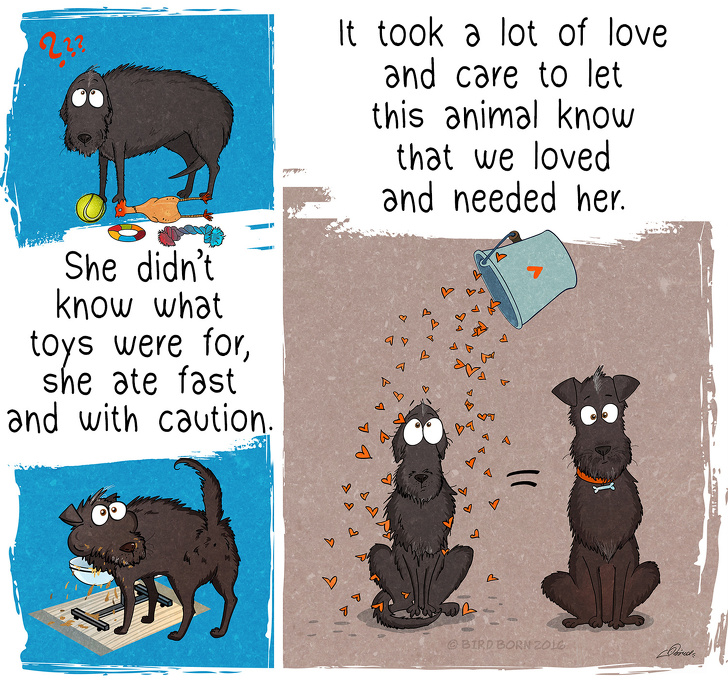 4.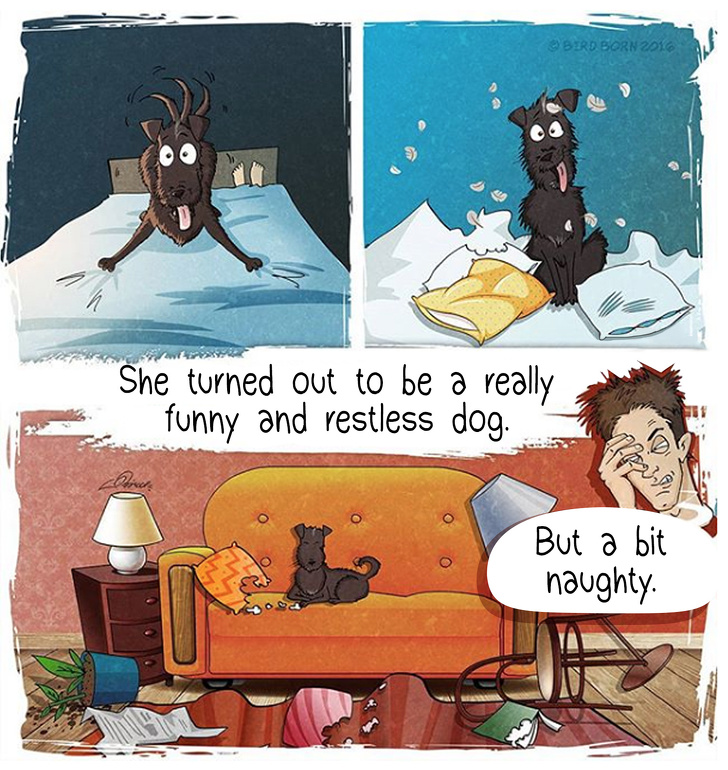 5.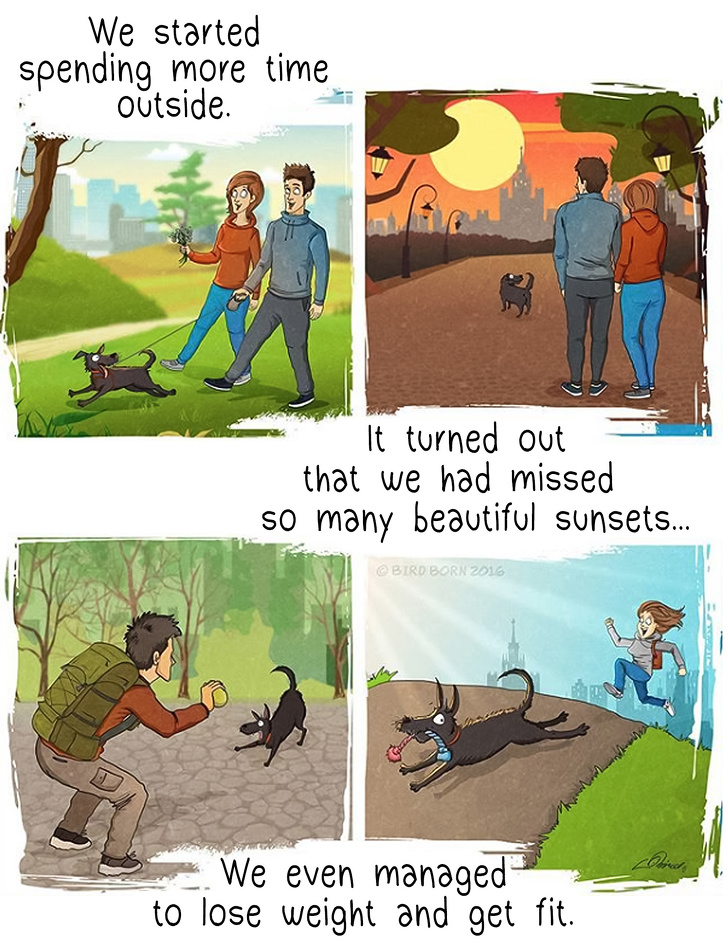 [the_ad id="46″]
6.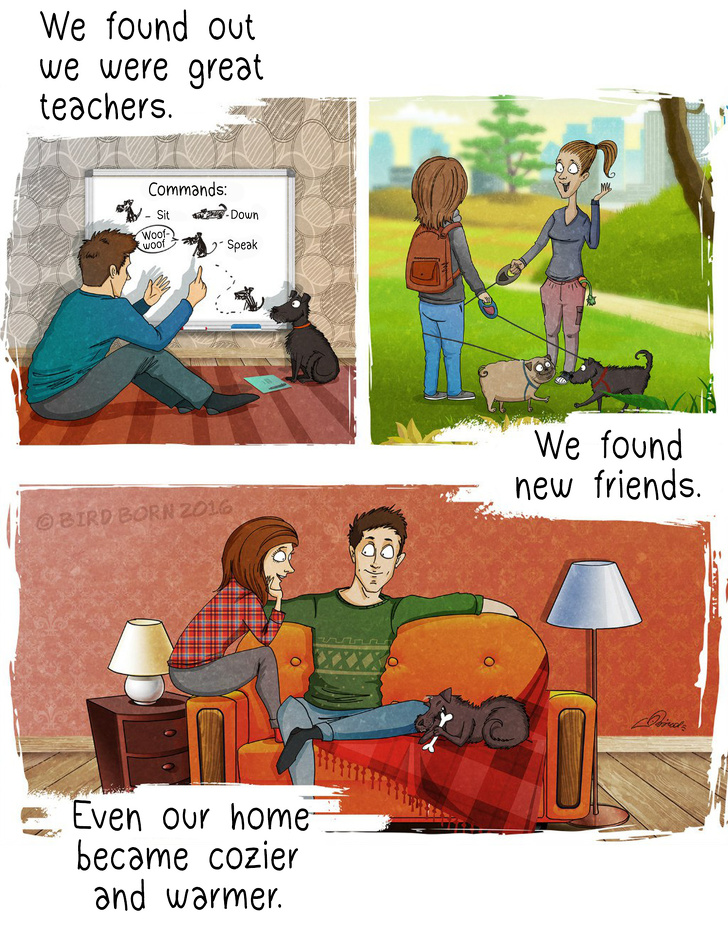 7.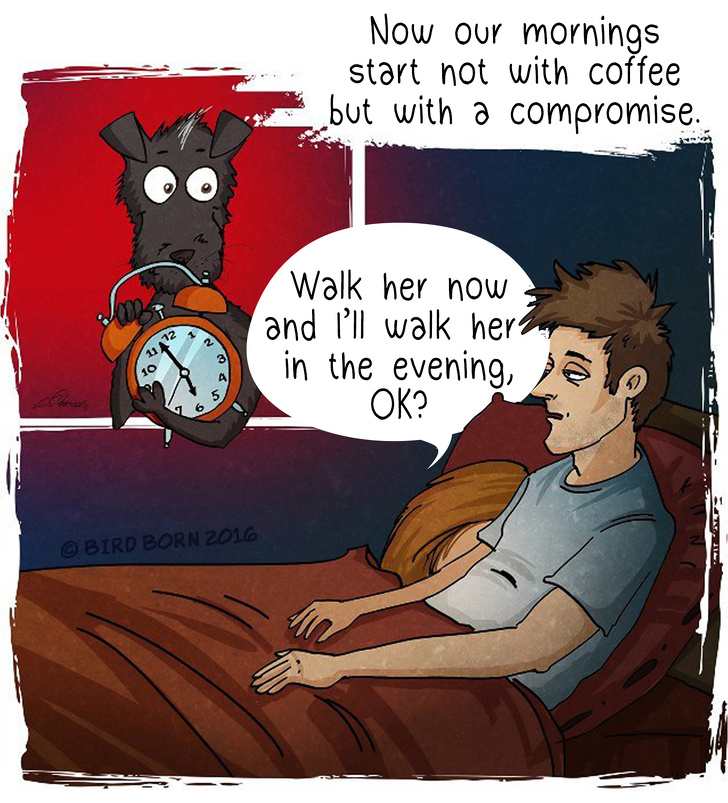 8.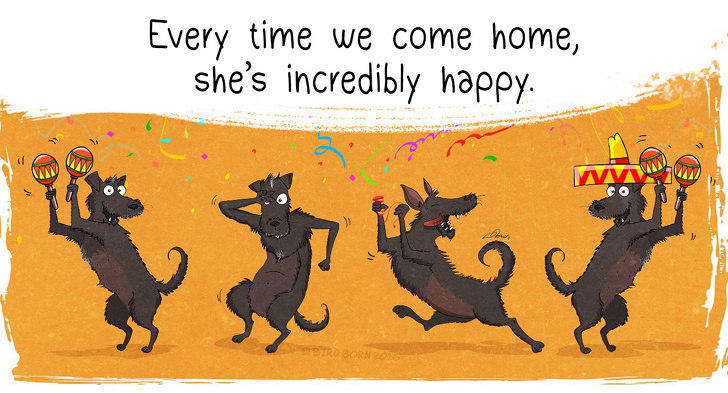 9.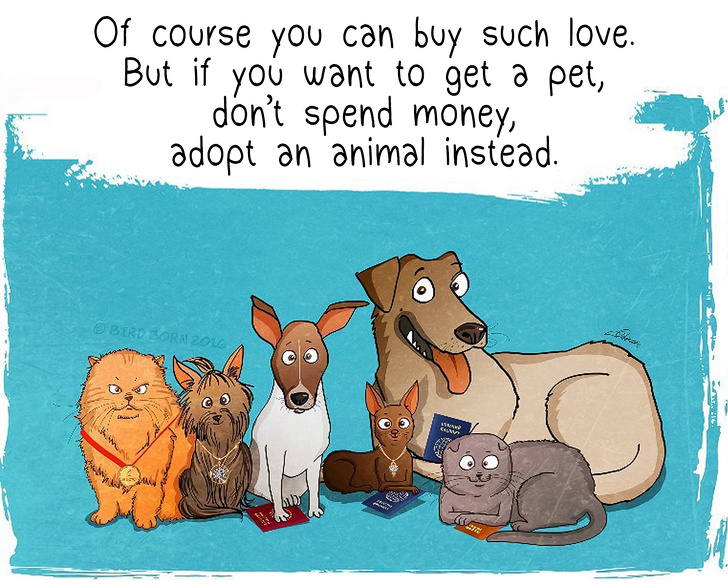 10.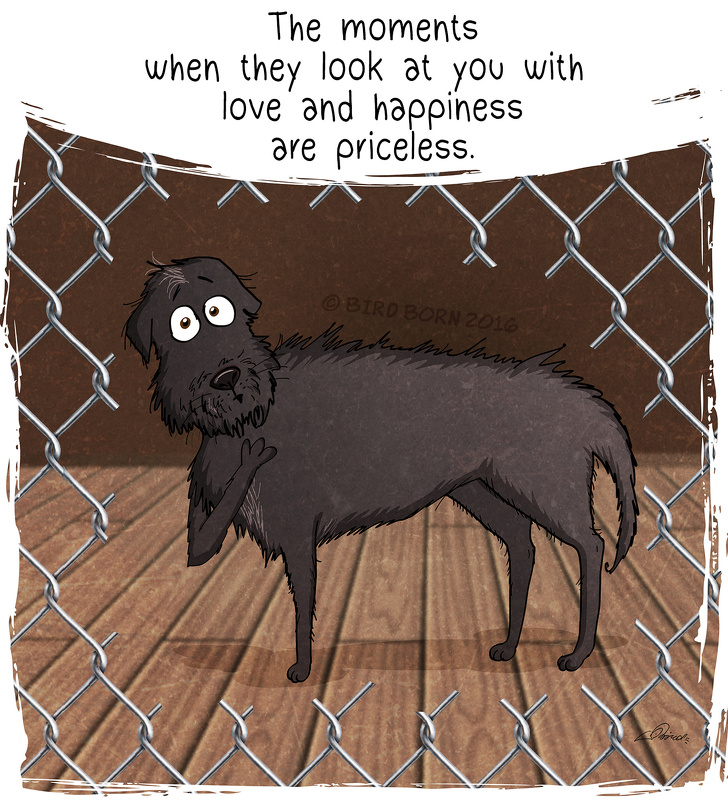 11.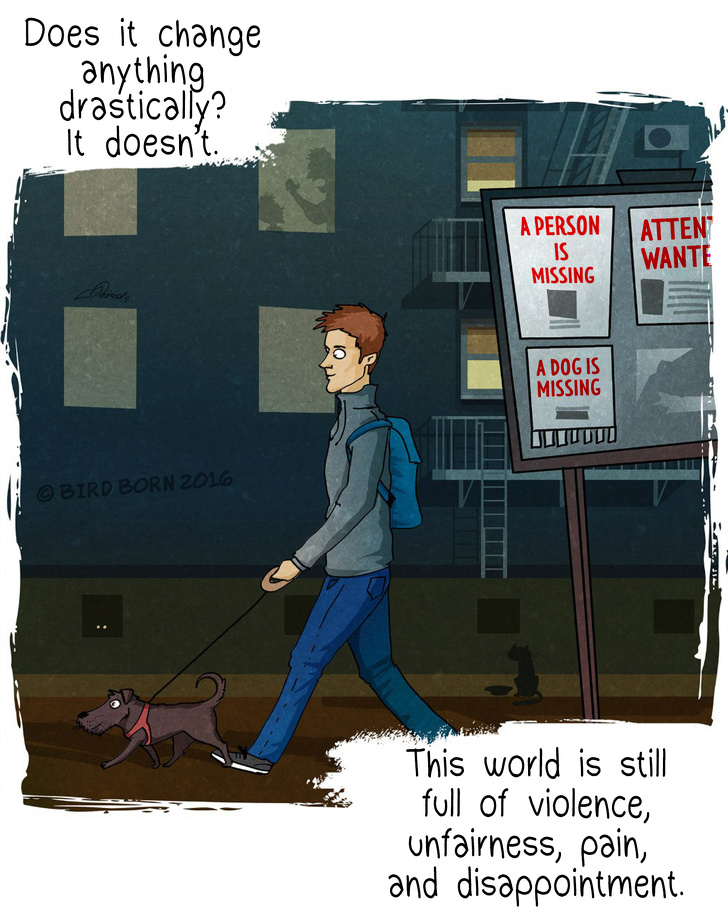 12.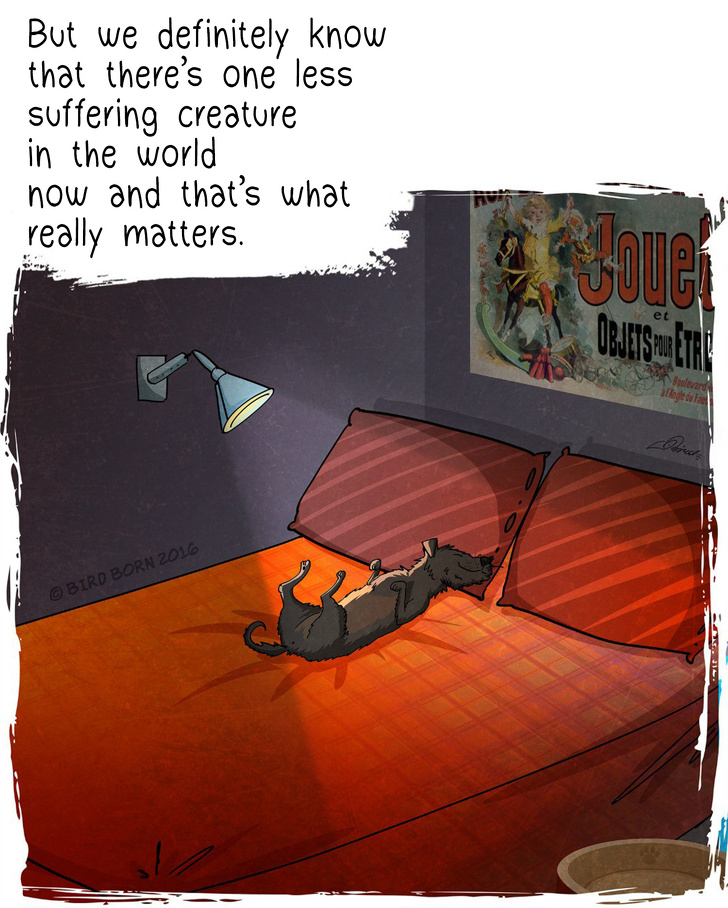 13.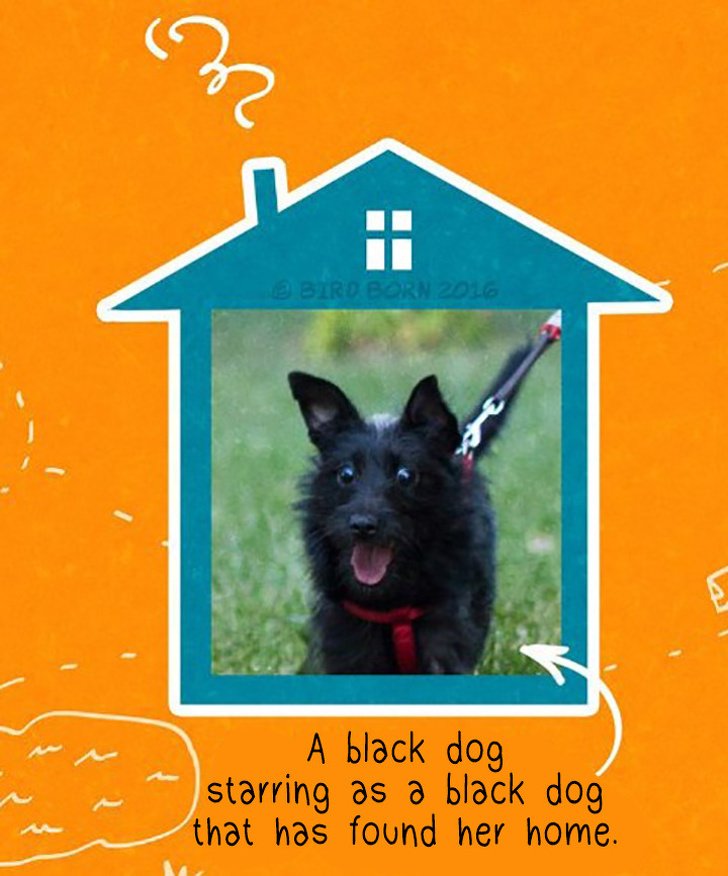 Finally, the most important fact is—if a cynic asks you a question that did adopting a pet really change the world? Our definite answer can be Yeah, though world outside is inhumane, greedy, violent and painful but the pet we have adopted is leading a happier today than in the past, and this change alone is adequate to prove that we have brought a change in this world.