Intuition and Logical thinking are considered as two key traits used by problem solvers in facing new challenges. It has been observed by psychologists that good problem solvers will never react emotionally to problems. In addition to being intuitive and logical, good problem solvers are more open-minded and are logically skeptical.
Most importantly good problem solvers do not have a fear of failure.
They just want to find the best possible solution for a problem.
They have the ability to come out of their already conditioned mindset and think out of the box.
They can precisely identify the root cause of the problem
They are less invasive and know how to ensure their rights is not compromised and never hurt feelings of others
They always have Plan-A Plan-B, and Plan-C set up and know to effectively use alternate plans
While we have terabytes of information written on the subject called –"Difficulty in Understanding Women Brain." Understanding what is going on in Men brain is also not easy to guess. Men are also equally weird thinkers, and they come up with unusual solutions to problems encounter in the real world.
Few interesting, funny thoughts about how men brain works are
Men always love to walk but to the beer fridge.
Men do not mind wasting gallons of fuel while driving but never like to ask directions for their destination
Men hate shopping with their spouse or girlfriends and can slip into a sleep waiting for their partner to come out of the trial room!
We at readthisweb have compiled pictures of how weird ideas lit up in Men's brain on encountering problems and the manner in which they solve them. These men are not only creative but are also entertaining.
"My dog hates getting his nails trimmed so my dad literally bought a purse and cut holes in it."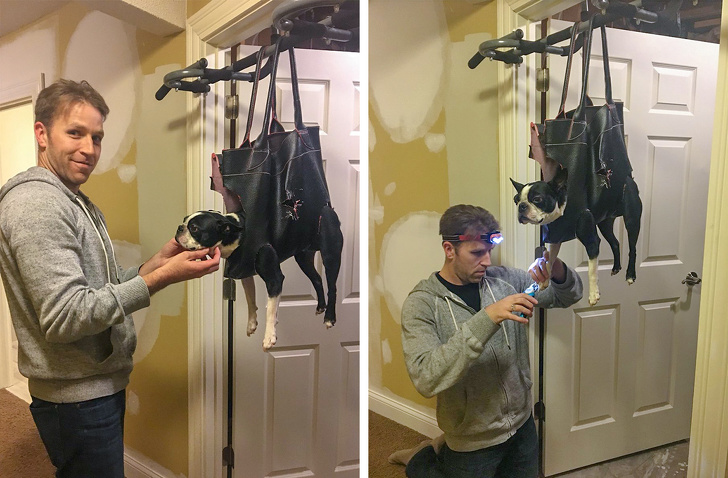 When years of playing Tetris finally pays off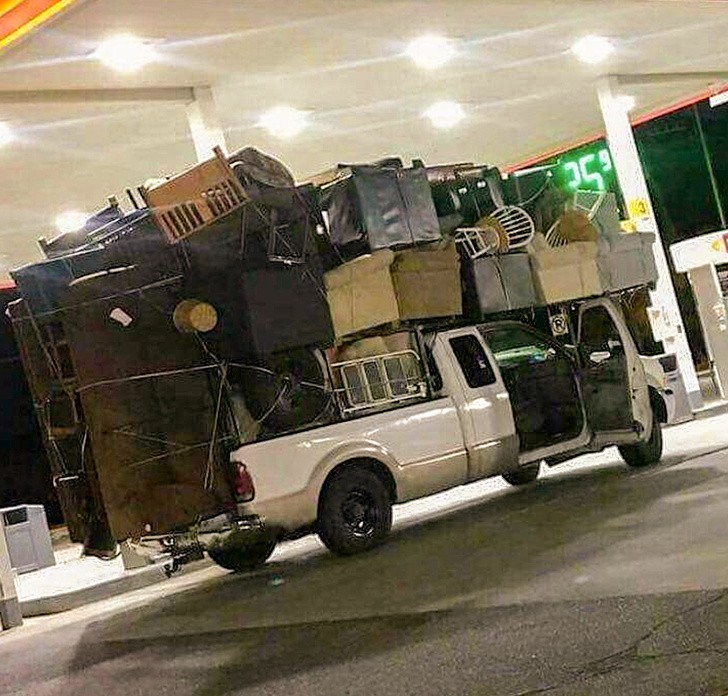 I'll do it, just hold the ladder.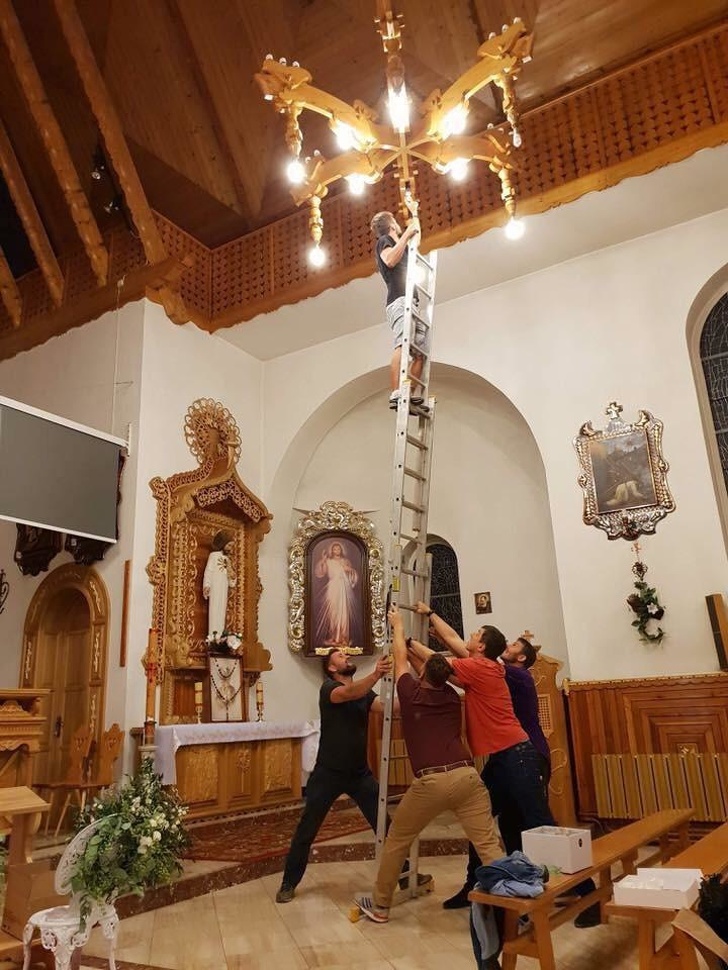 Yeah, sometimes safety really should go first.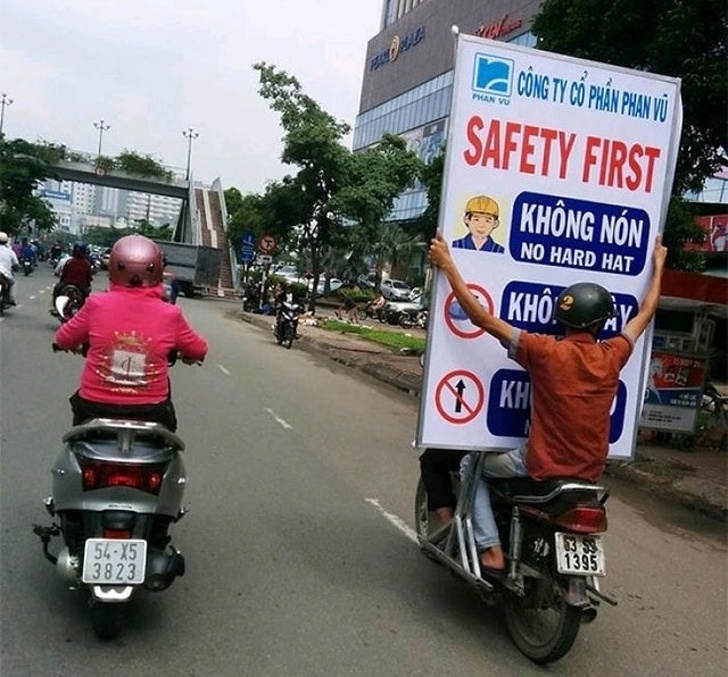 When you forgot your helmet at home but you still have a lot of work to do.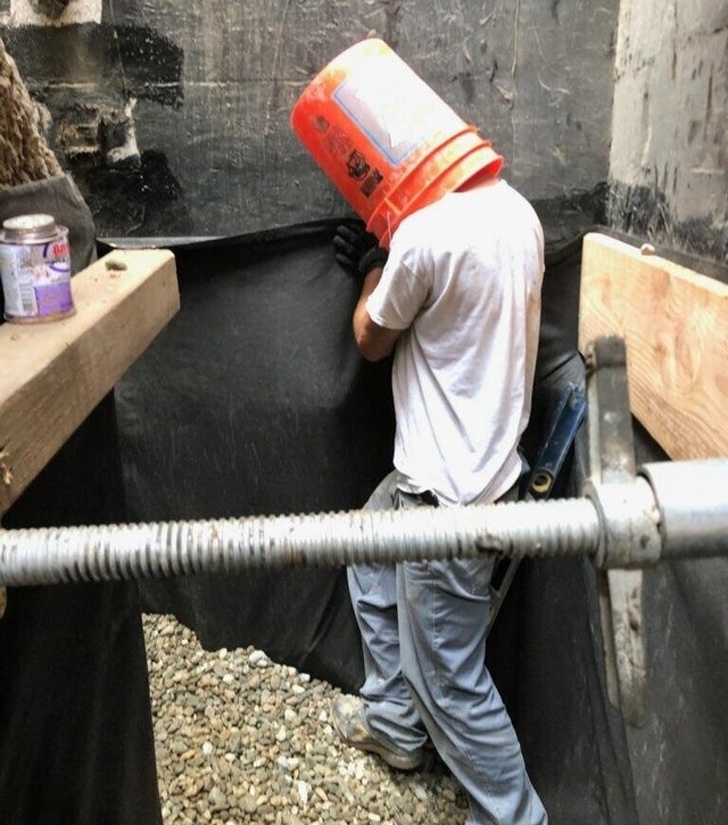 He should've hung a sign: "Don't be afraid, it's almost safe."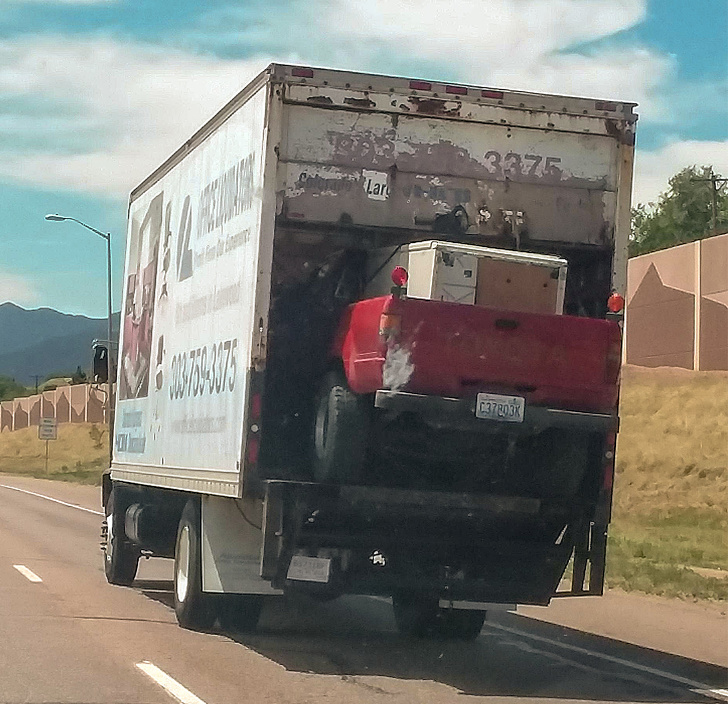 Men truly have weird relationships with stairs, don't you think?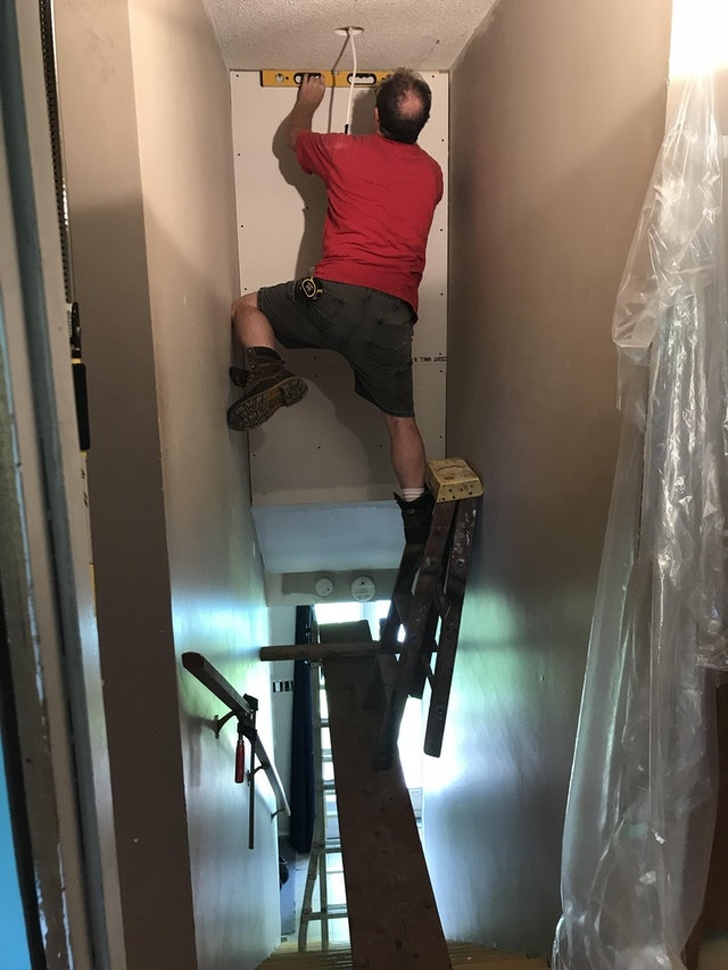 They definitely haven't seen Final Destination. Otherwise, it would be impossible to explain their actions.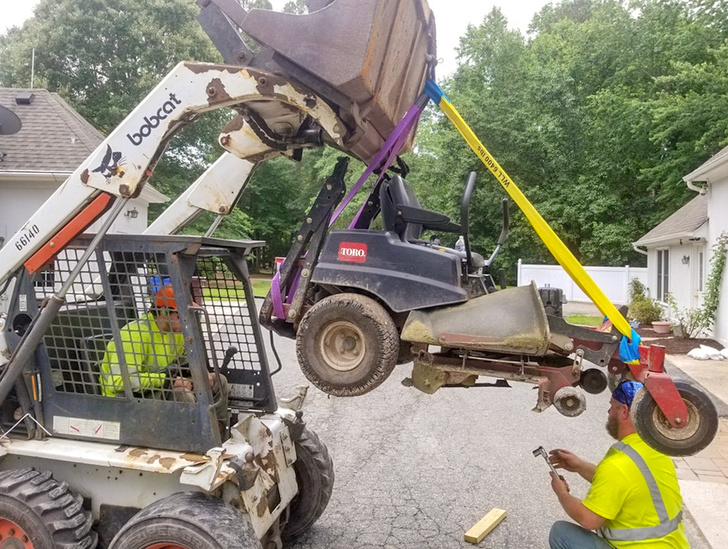 Apparently, eyelids are the best protection for your eyes.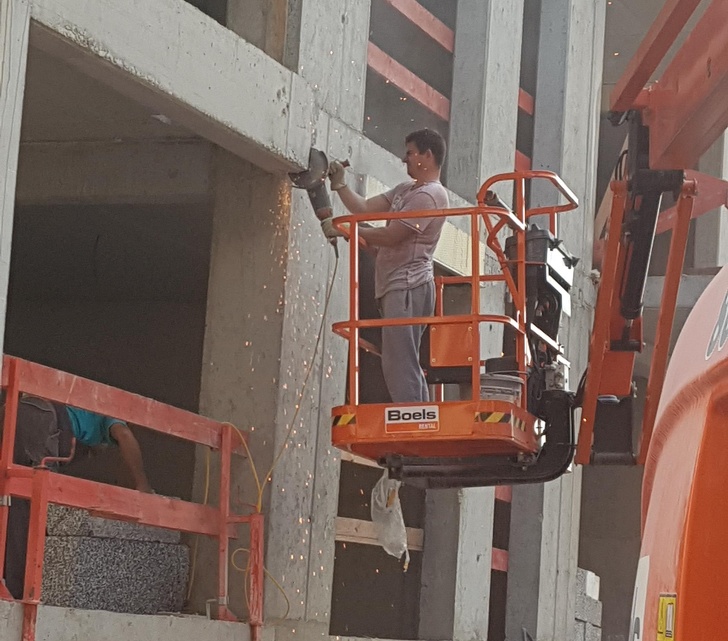 "My co-worker repaired the linoleum floor in our office with cardboard and laminated it with tape."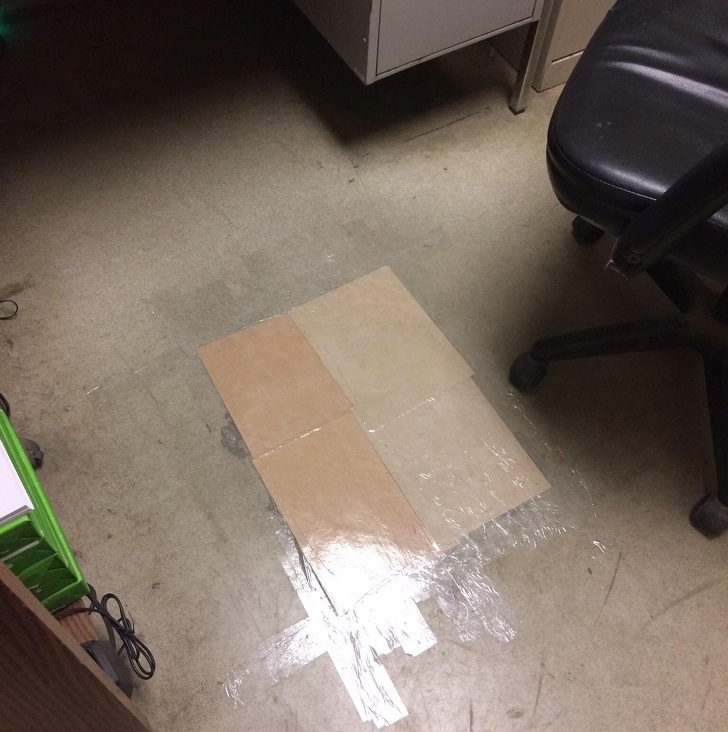 Imagine the level of trust between these 2 coworkers.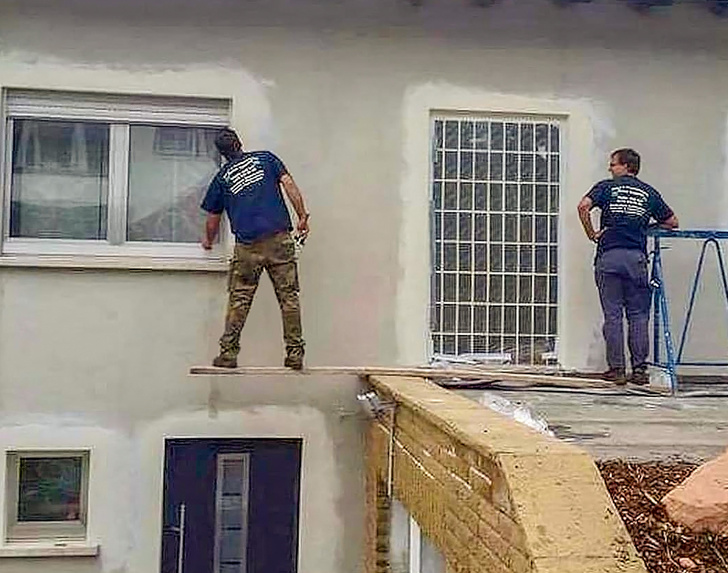 Looks like this might be a dentist's car.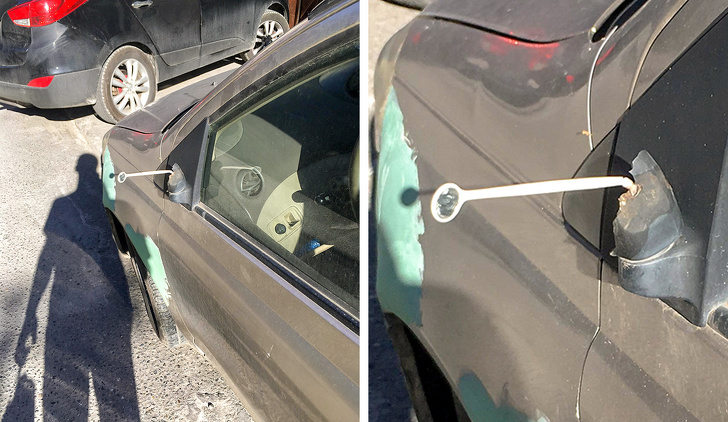 If it looks stupid but it works, it's not stupid.