When we were kids, all we wished for is to grow up as soon as possible and enjoy adulthood. We used to look at our parents, our elder siblings and the society at large and used to pray to God to bless us with adulthood as soon as possible. When we were kids, we had thought that adulthood is the most beautiful phase of life and being kids was not good for us as we had to listen to everyone who was elder than us. Hence we wanted to grow up and lead and enjoy our lives on our own terms. But now that we have attained adulthood we long to go back to childhood. The opinions we had when were kids has taken a U-turn and now that we are burdened with expectations and responsibilities and hence we want to go back to being a child.
While it is true that there's no time machine which can be used to go back in time and settle there forever, there are surely other ways of going back in time. Recounting the old memories, recreating those old memories are one of the easiest ways of going back in time and enjoying the best moments of our lives. In order to help you relieve some of the stress that comes along with the modern day workload and also to bring a big smile on your face, we have compiled a few vivid and interesting recreations of the old photos which will bring back your old memories too. Do take a look at all of them:
Age is the only change here.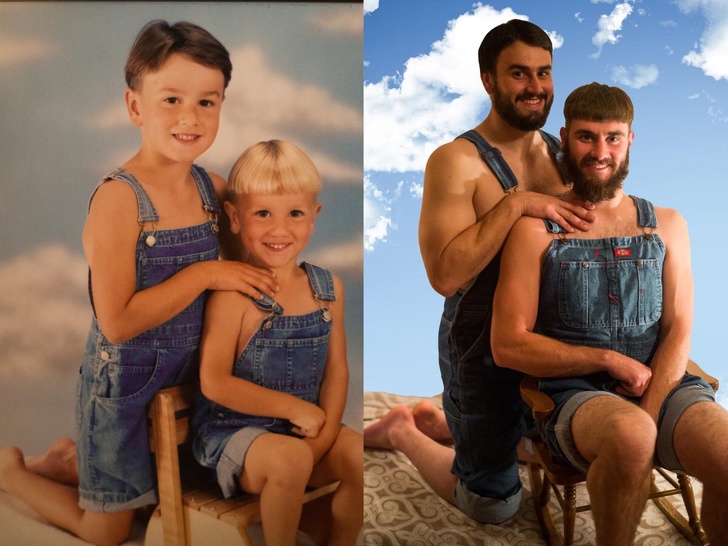 "23-ish years later and we're still making sand castles together. My Grandpaw is the greatest!"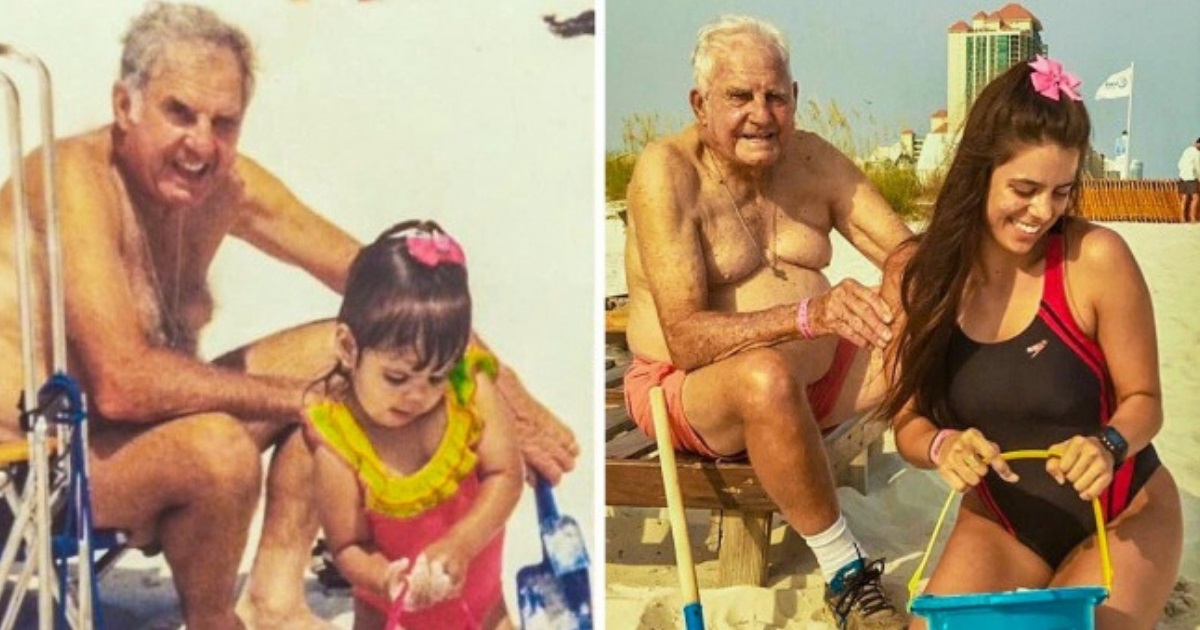 2 sisters, one love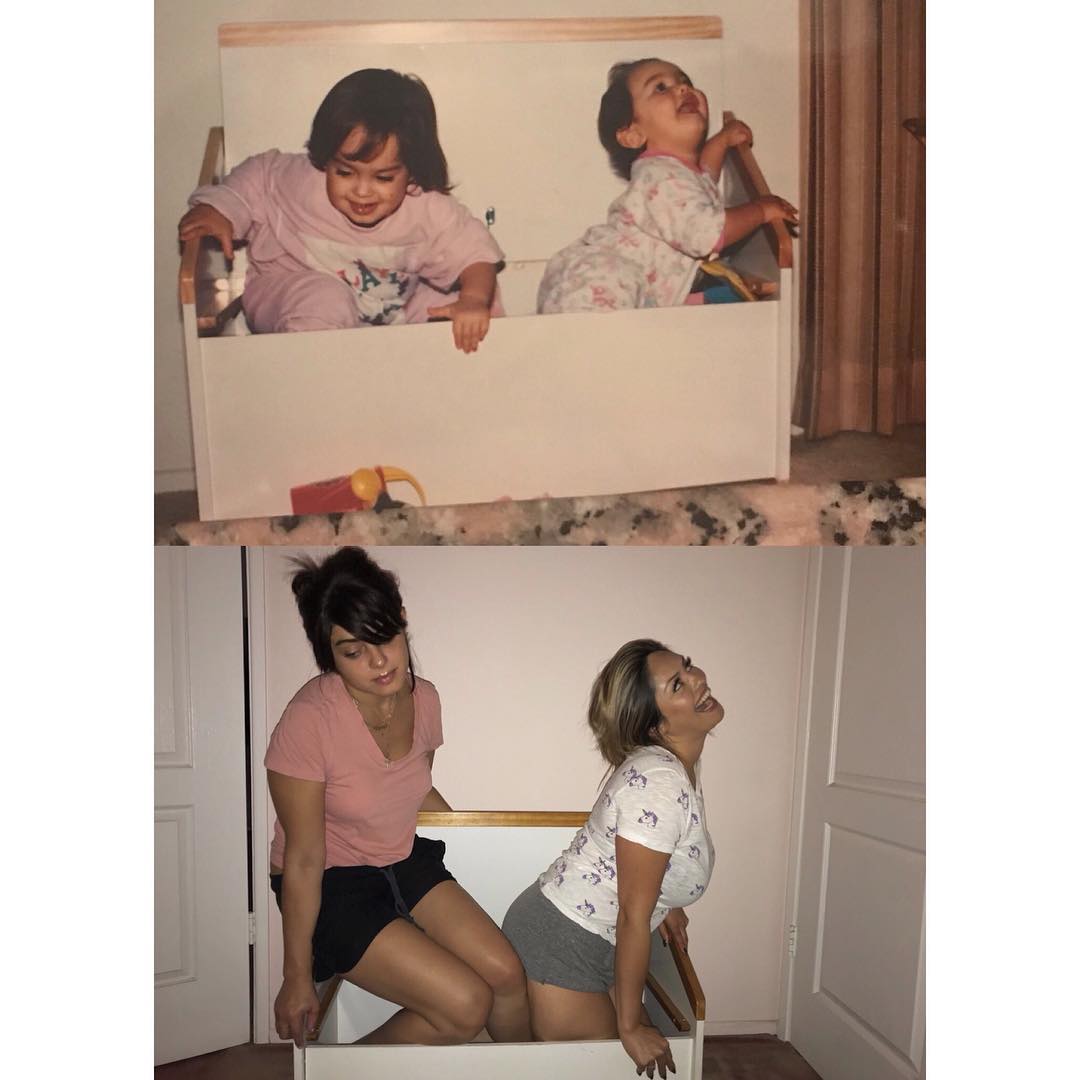 "Then and now, 1999 vs 2018"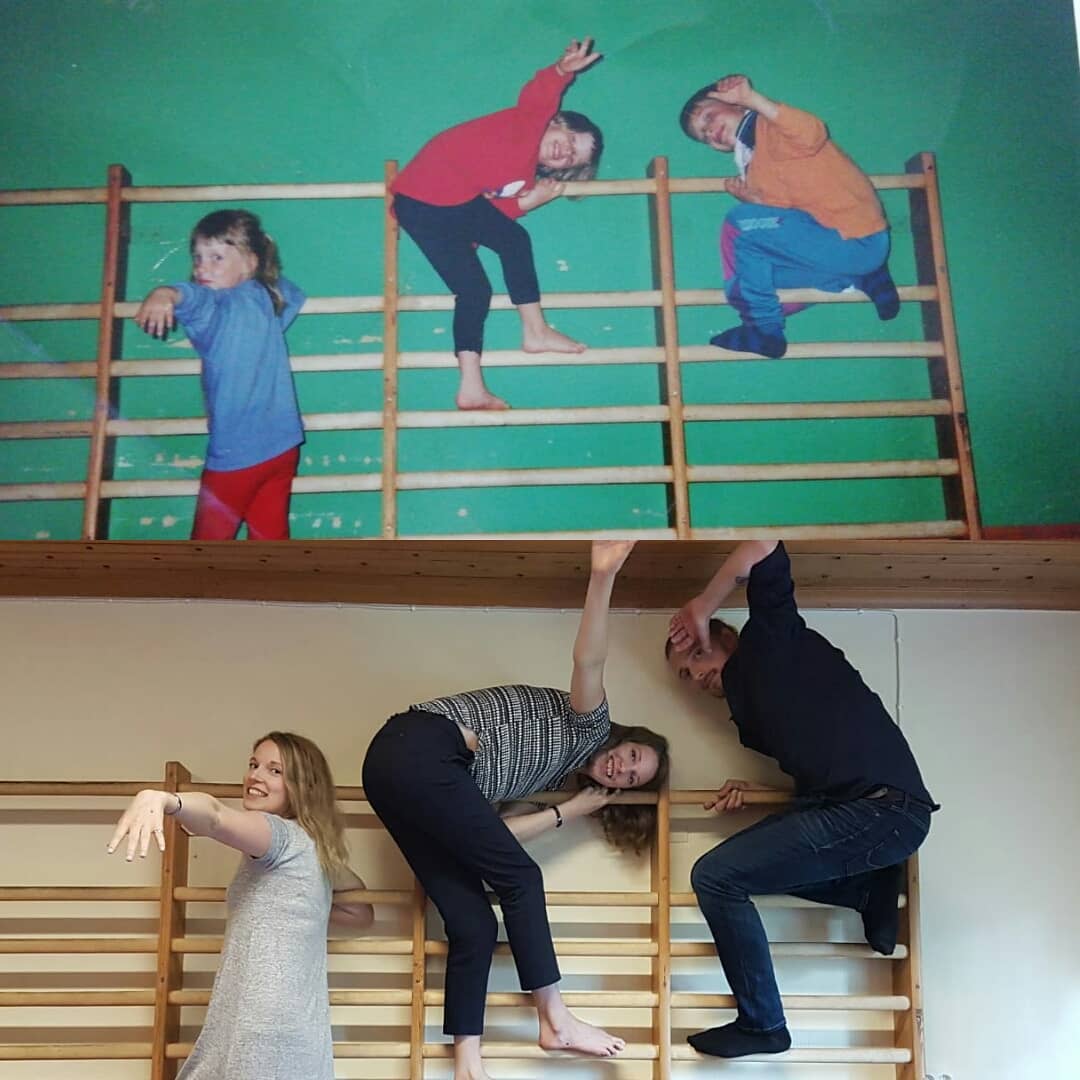 Grandma is always ready to feed you.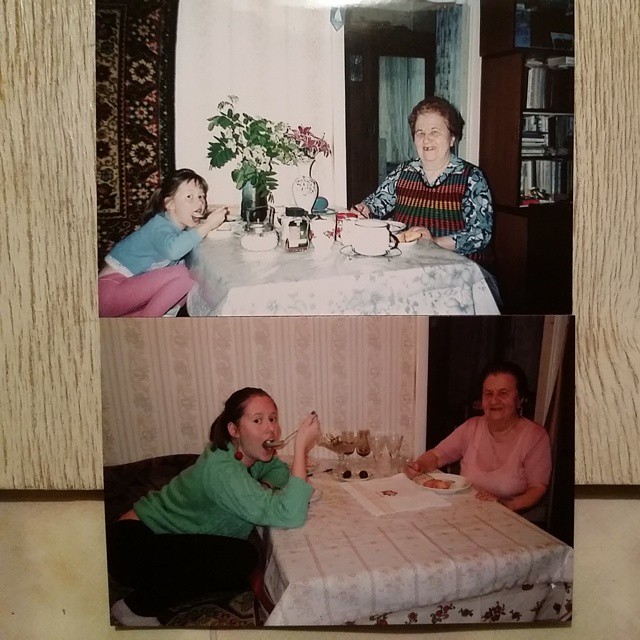 Sisterhood in the bathtub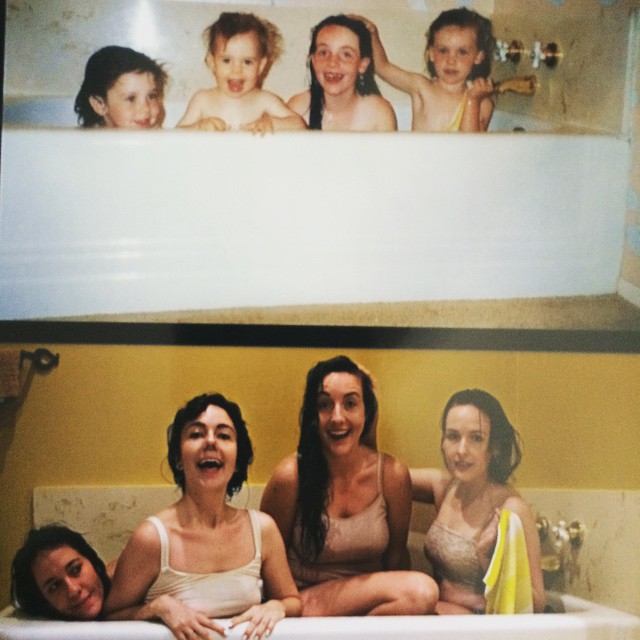 So many years later and still goofing around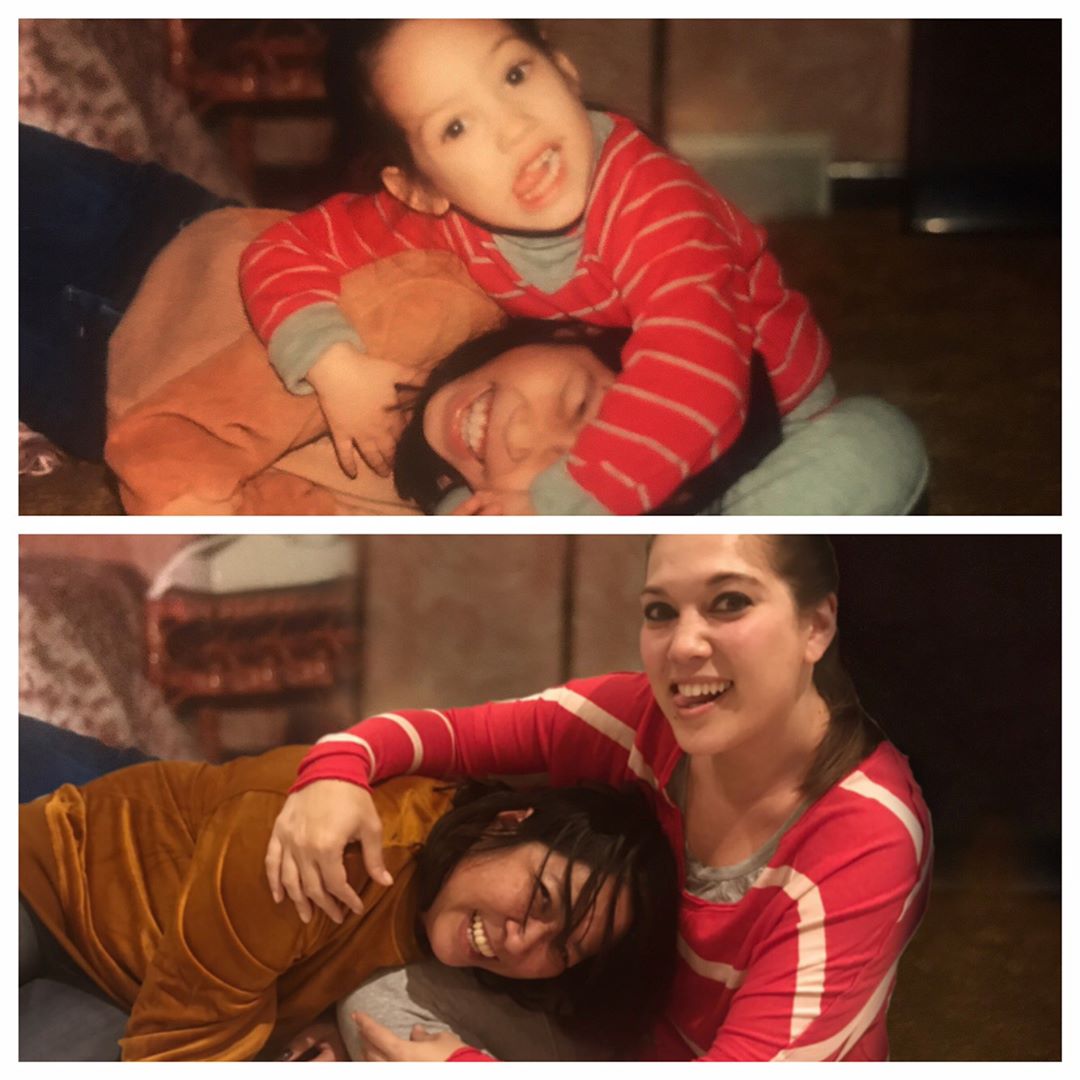 A ballerina and a Power Ranger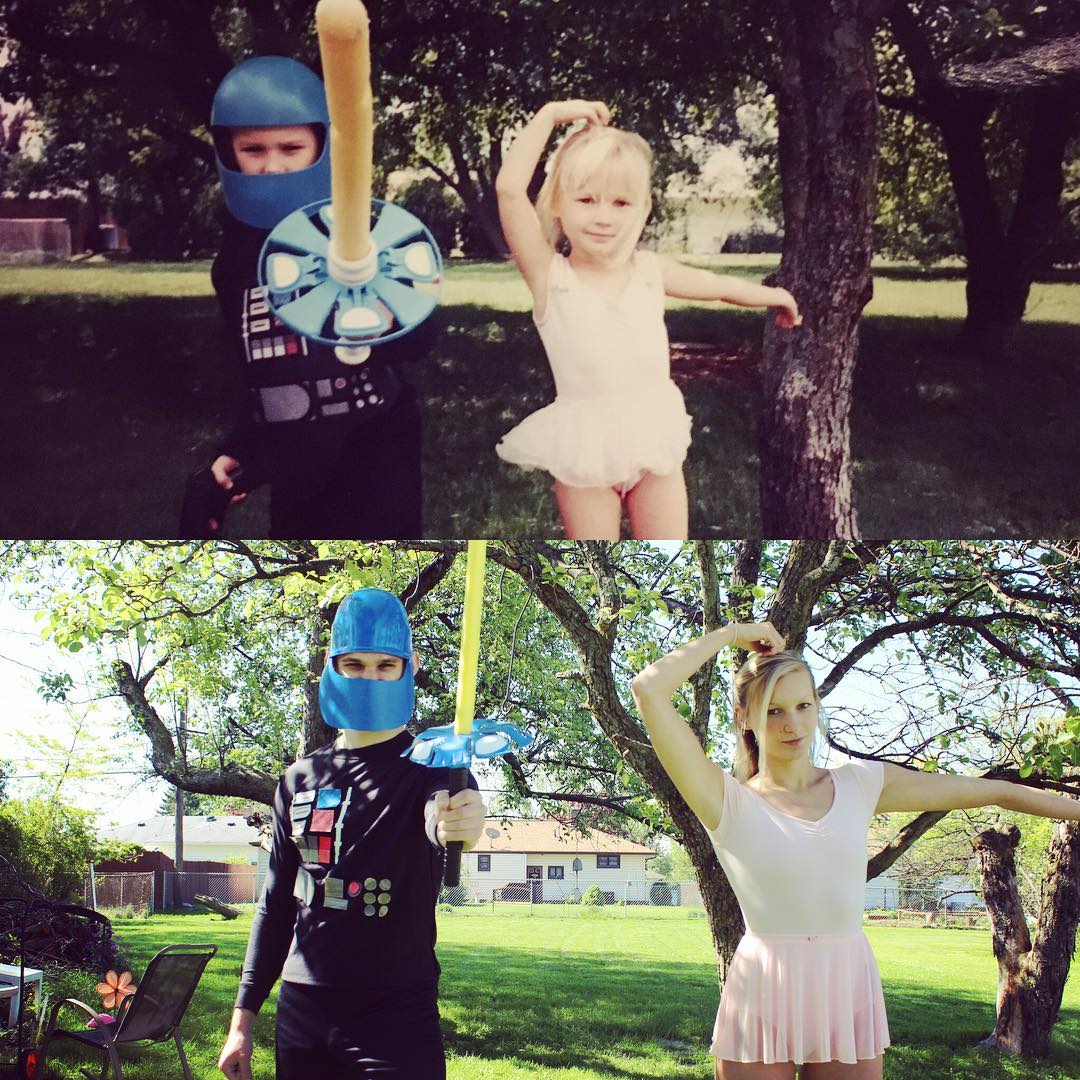 "Father's Day wouldn't be complete without our annual tradition of remaking this 1968 photo of Dad and me on his first motorcycle."
"From 4 to 13…helping Mom make cookies."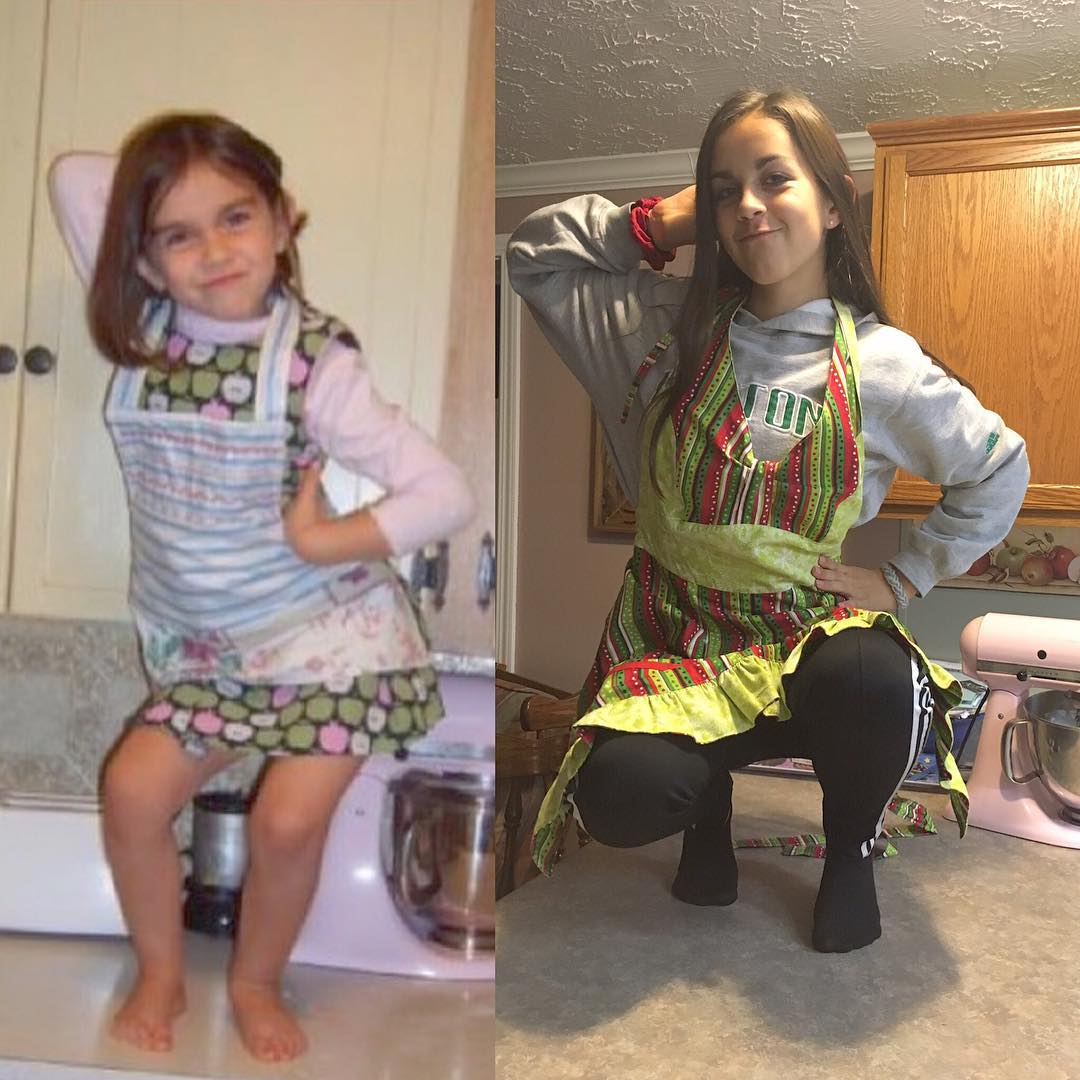 A younger brother is a little boy forever.
"Testing our mobility"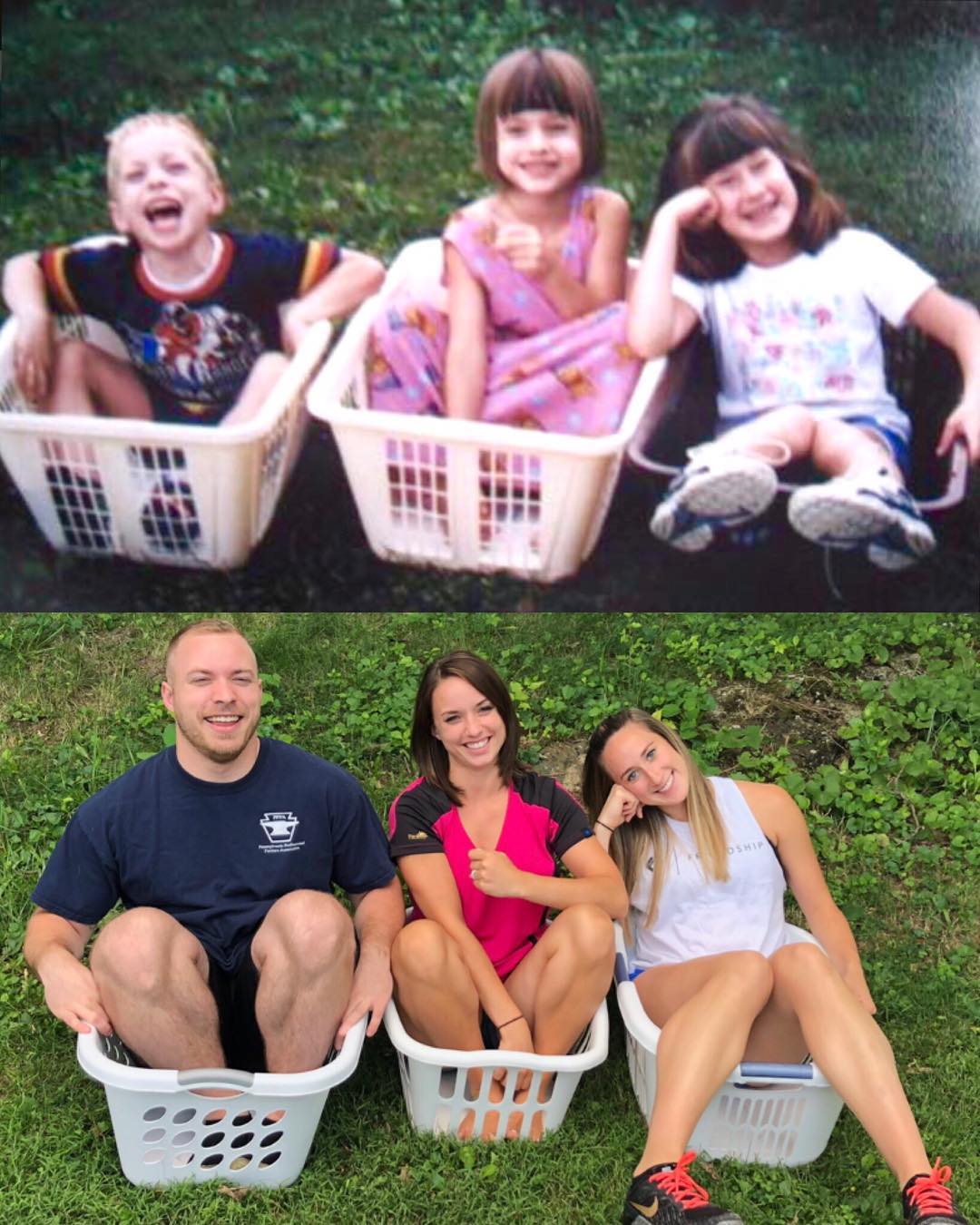 In the 19th Century, it used to take more than half an hour just to take a picture owing to the long exposure. Yes, clicking photos and creating a permanent memory of an important moment used to be a tedious and difficult job. But thanks to the evolution in the field of photography today people are able to click dozens of pictures in a matter of a few minutes. It is because of this ease with which photo can be clicked that people are looking for opportunities to come up with something or the other to click photographs. Recreating old photos is one of such rare opportunities they get and looking at the pictures posted above we can safely say that the present generation has made full use of it.