Assigning homework serves various educational needs. It serves as an intellectual discipline, establishes study habits, eases time constraints on the amount of curricular material that can be covered in class, and supplements and reinforces work done in school. In addition, it fosters student initiative, independence, and responsibility and brings home and school closer together.
Homework is the time students spend outside the classroom in assigned activities to practice, reinforce or apply newly-acquired skills and knowledge and to learn necessary skills of independent study. The value of homework extends beyond school. We know that good assignments, completed successfully, can help children develop wholesome habits and attitudes. Homework can help parents learn about their children's education and communicate both with their children and the schools. And it can encourage a lifelong love of learning.
Homework is an opportunity for students to learn and for parents to be involved in their children's education. A parent's interest can spark enthusiasm in a child and help teach the most important lesson of all–that learning can be fun and is well worth the effort.
But here are few examples of students outsmarting their teachers by using their "common sense" which makes you giggle.
This kid might be a fan of Timon and Pumbaa.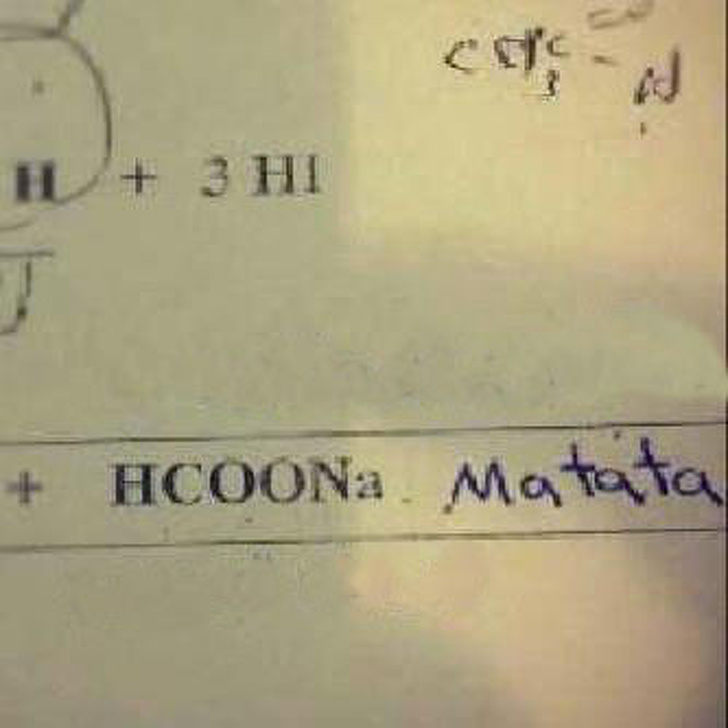 We bet you're singing along.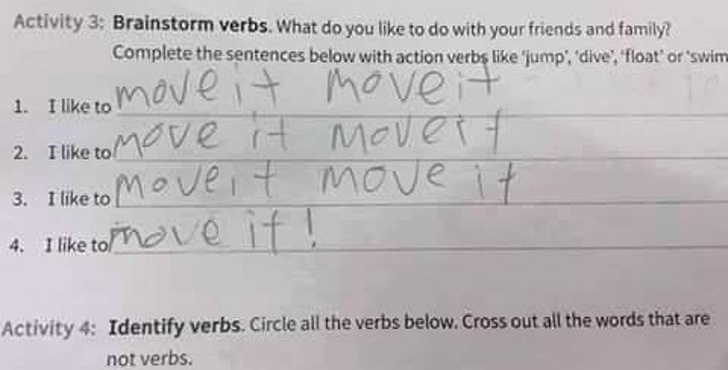 Wait, what?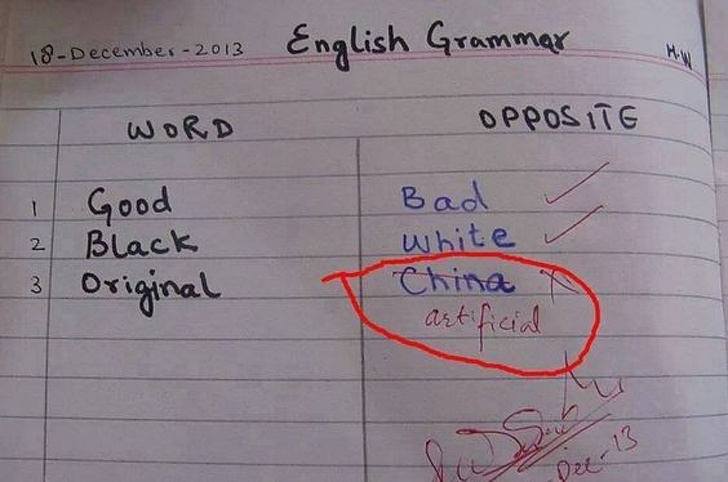 This one was easy.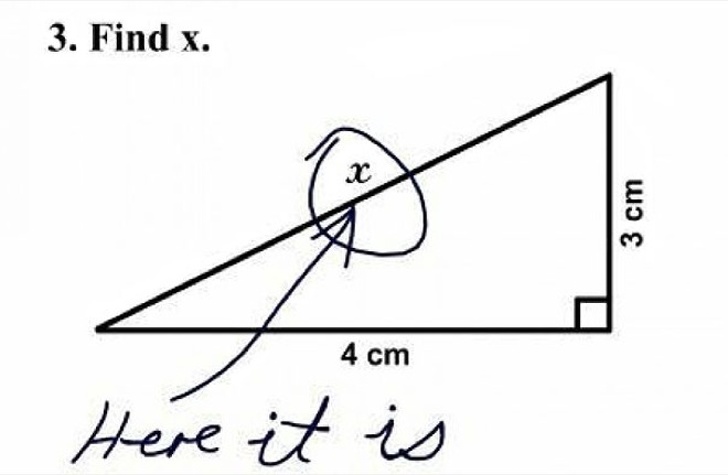 That's innocence.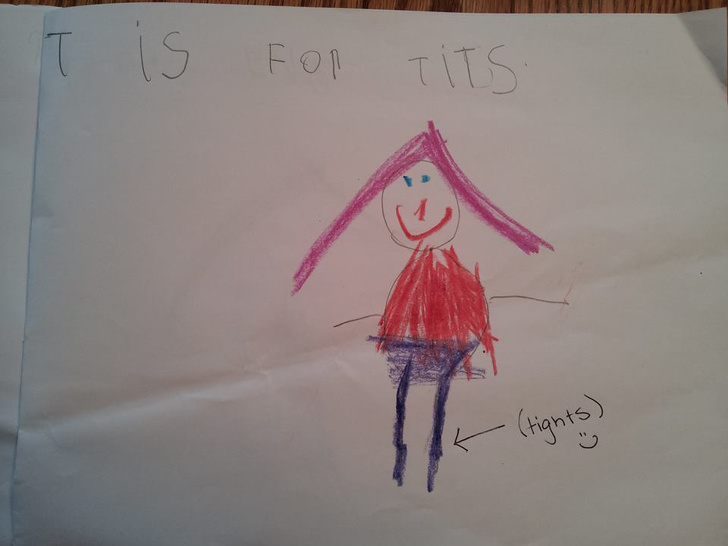 Kids are listening to lot of music these days.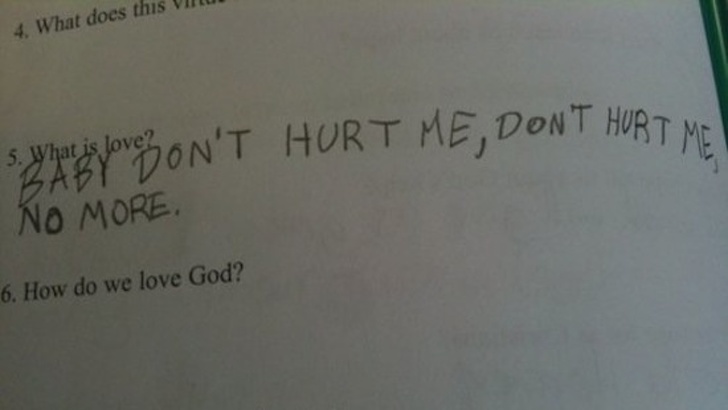 At least he knows about global warming.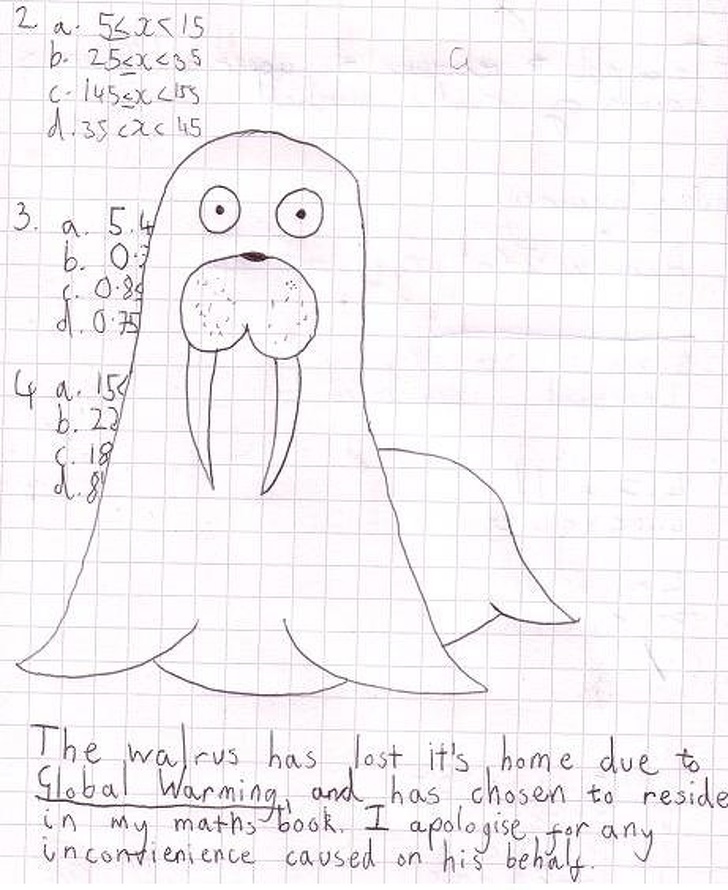 Poor giraffe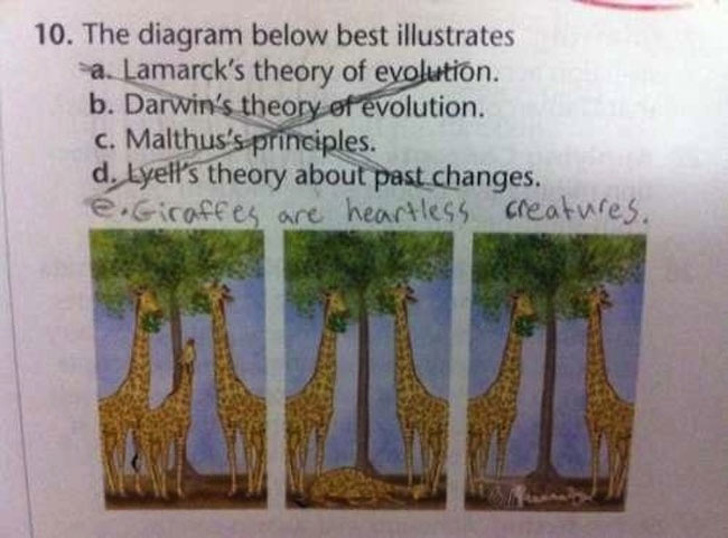 This is coming from an emotional child.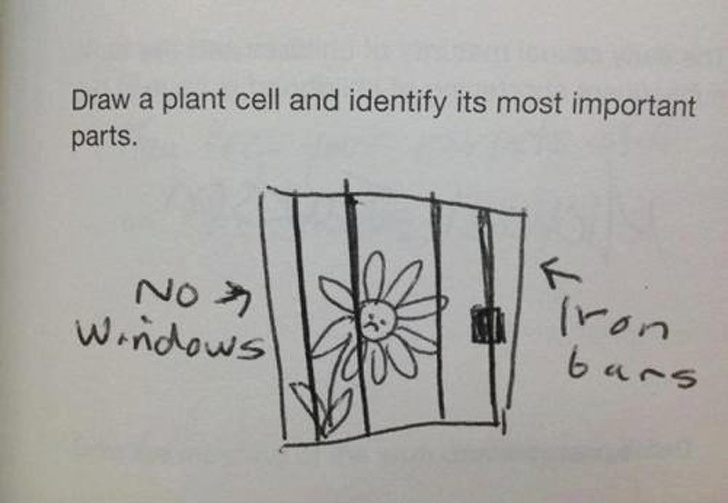 Rude!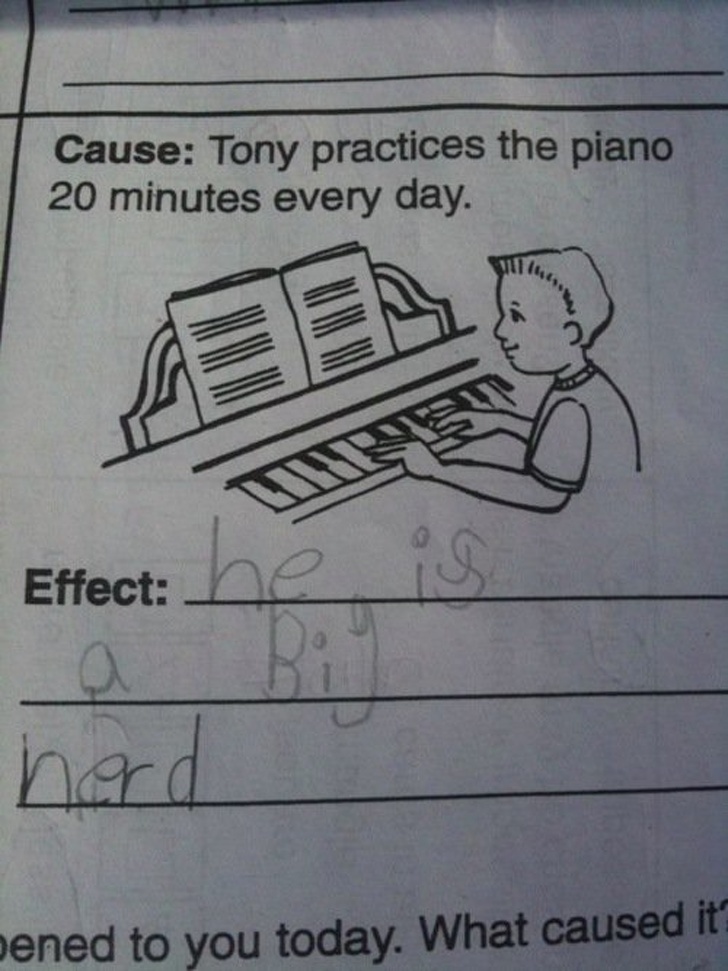 Another Belieber
These were just some of the snippets that we found. Let us know in the comments below if you would like us to share more.