The A' Design Award & Competition is a world-renowned platform which aims to provide a platform to recognize, communicate and promote state of the art, edge cutting designs, creators and also companies. The A' Design Award & Competition is an amazing opportunity for those engineers, creators, innovators, designers and architects who are longing for the world to recognize their talent and publish their work on renowned publications. It doesn't matter whether the designs are conceptualized or realized; the competition attracts only the best of the best designs in the field of architecture and elsewhere and also provides lots of benefits and opportunities for the winners in their career path ahead.
The A' Design Award and Competition is basically a freestyle designing competition where your skill as a designer is tested. In the competition, the jury assesses your design ideas, futuristic insights, innovative thinking and also creativity to the core. The greatness of this competition is that it attracts people from all spheres be it young designers, companies specialized in designing, R&D centers, consultants who are an expert in the field of designing and also people who are running other businesses in the creative industry from all over the globe.
The winner of the A' Design Award and Competition does not only get an award but also gets a certification from the international body which is a reflection of the quality and perfection of the creator's design. The award presented at the competition is recognized all over the world which makes it easy for the individual or the company winning it to make a positive mark in the minds of the company that they are associating with.
The winners of the competition get a chance to appear on the magazines, webzines, newspapers and audio-visual media sites all over the world. The creation of the winners is also published in museums all over the world, hence making them a known figure in most countries of the world. The jury which selects the final winners to consist of practicing professionals and academicians from various parts of the world.
Do go through the most innovative and mind-blowing designs which were successful in winning the A' Design Award and Competition for the year 2017:
Little Pocket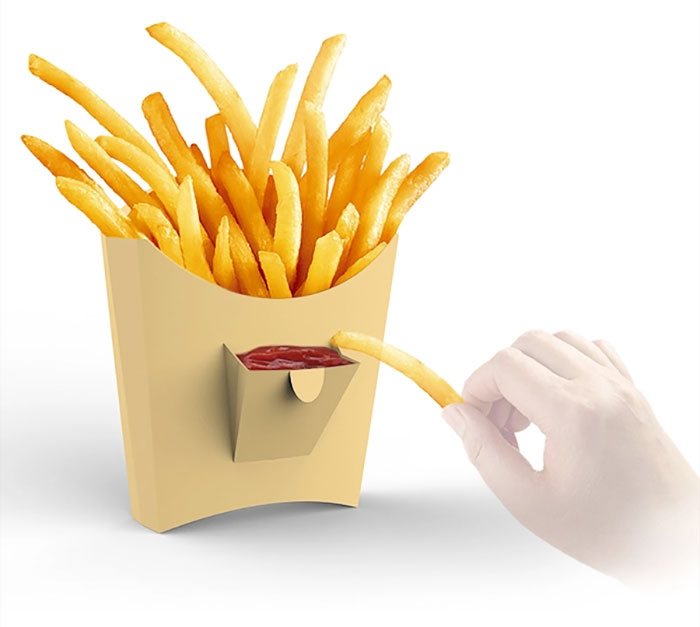 This is a french fries box design.The "little pocket "on the front can guide user to squeeze ketchup in it, rather than on paper plate, provide a sanitation, environmental protection and healthy way to eat (Image credits: Dong Jiang)!
Marais Piano cake packaging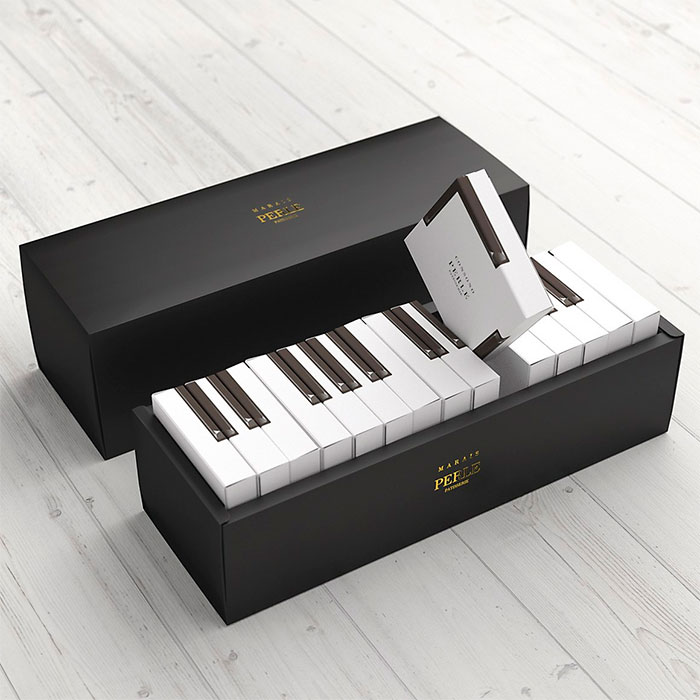 The inspiration for this design, the piano, is an instrument that creates beautiful harmonies from the combination of each individual key's sound. You could say that society is a lot like this as well. We know that you will be giving this gift to someone important to you, and you want to give them something that was made with care. We've made each and every one of our gift boxes with our customers needs in mind. With each key of this gift box, your feelings are sure to be heard. All Japanese pianos are made here in Shizuoka Prefecture. In Japan, as well, the piano is considered to be a special symbol of elegance and splendor (Image credits: Kazuaki Kawahara).
Honey packaging design Funny Honey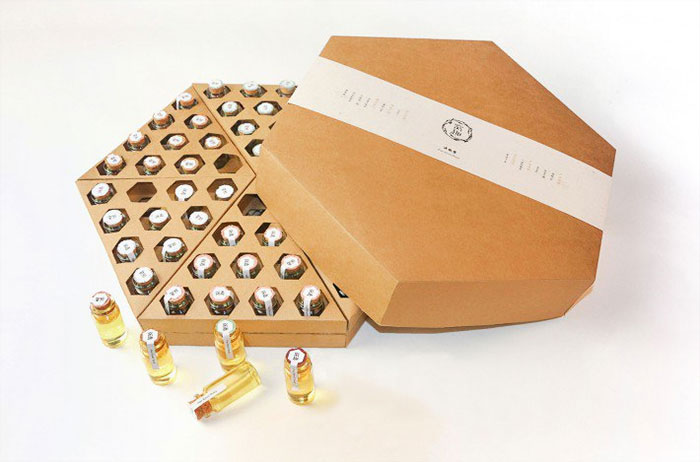 This seemingly honeycomb structure, through folding and reversing can become a checkerboard, while in the taste of honey, but also to experience the fun of life. Reduce the excessive waste of packaging, and increase the fun and interactive experience (Image credits: Lu Zhao, Jian Zhang, Lin Huang, Tingyue Yan).
Meow – The Cat Nutrition for Stray Cats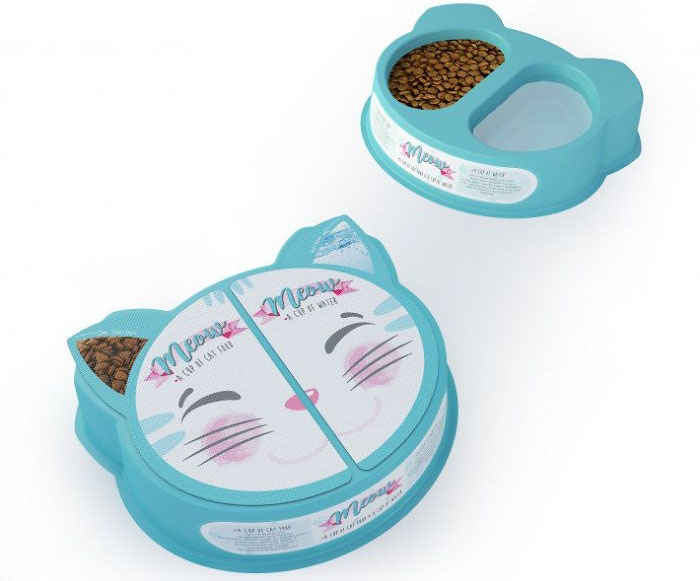 In Turkey, there are lots of stray cats in the streets even documentaries have been made about it. When we come across a poor stray cat in the street it is really hard for an animal lover to look another way and go ahead. We care about them so lots of people carry cat food in their bags. But the hardest part is not just feeding, it is mostly about giving them water or to find a container to pour fresh water for them. The idea with Meow is to supply both cat food and clean water in one package (Image credits: Bahar Bostancı, Evrim Uvacin Isik).
Pasta Nikita Packaging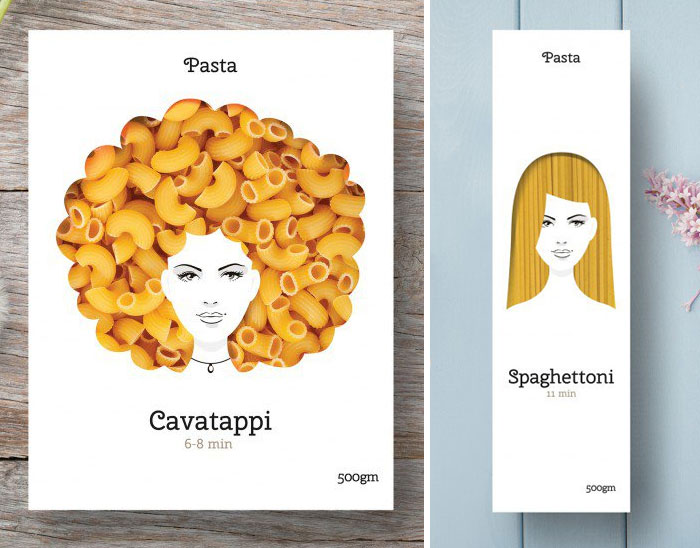 I use the strands and shapes of pasta to create an interesting series of packaging that capture attention on the shelves. It emphasizes the high-quality & naturalness of pasta. An of course It should bring good mood for people with good taste (Image credits: Nikita Konkin).
Coffee Cup Indicating temperature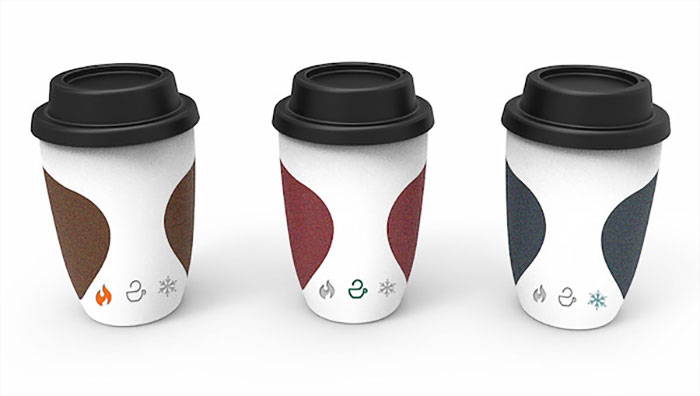 Nowadays, people especially office workers like to drink coffee on the way to work. If they can know what temperature they can drink, it may give people good taste and avoid scaling people's lip. Thus, this design is suitable for them especially for office workers. They can enjoy good taste coffee at suitable temperature with this indicative design (Image credits: Yi Teng Shih, Rengrui Xiang, Yuting Chen).
Keymotif Key holder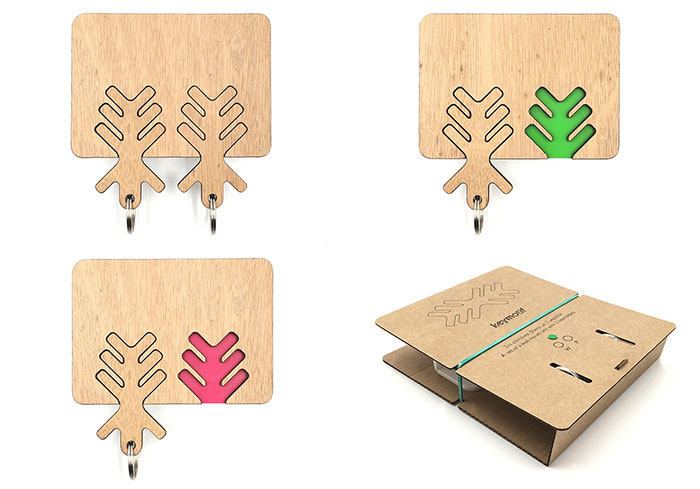 The idea that one's absence from home or office could be transformed into a colour footprint by removing a key holder from it's base was very intriguing to me (Image credits: Vassilis Mylonadis).
Grow up Multi-functional Chair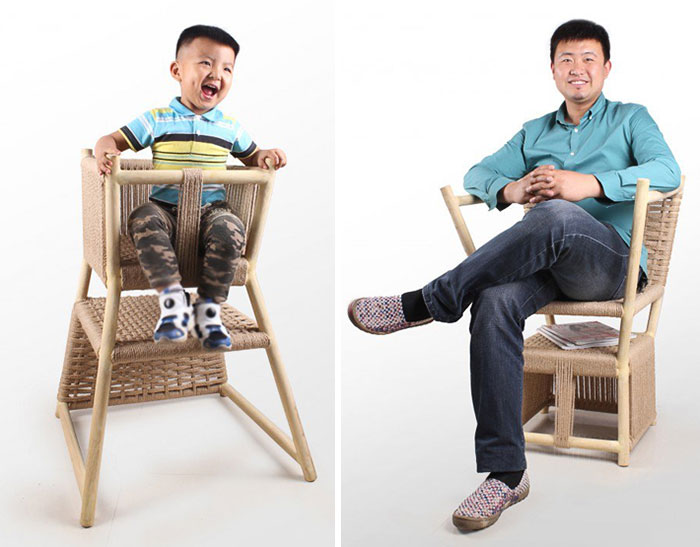 The rapid growth and development of children shorten the children products' life , resulting in a waste of resources . The children's dinning chair is designed into a dual-purpose chair through a reverse way to prolong the service life of the chair.From parenting chair to the adult chair , the change of this two using ways witnessed the parental process (Image credits: Yong Zhang,Ya-nan Shi).
Whale Chair Stool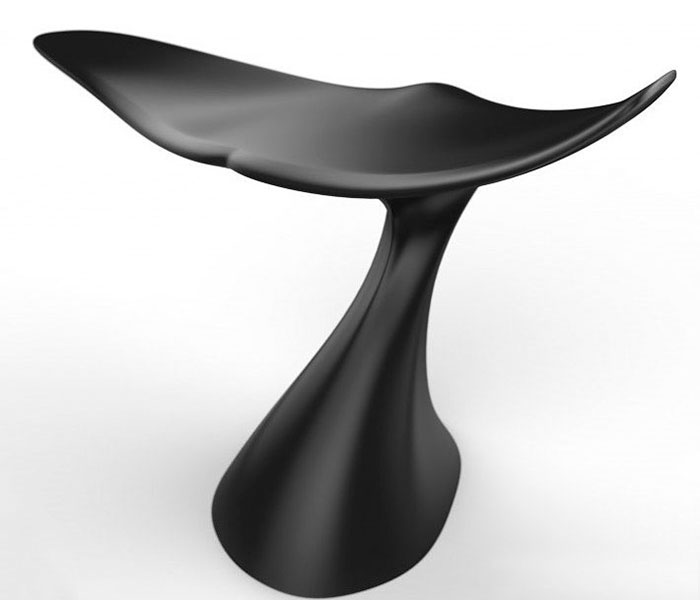 My goal was to make a connection between everyday life & the faraway nature; and to create a simple & modern stool inspired by the whale's tale that can be quite comfortable & can help overcoming the tiredness made from sitting too much. A one leg plastic stool with two piece mold, the lower parts made from heavy materials and the upper parts made with light & durable materials (Image credits: Farzaneh Biazaran).
Multi functional chair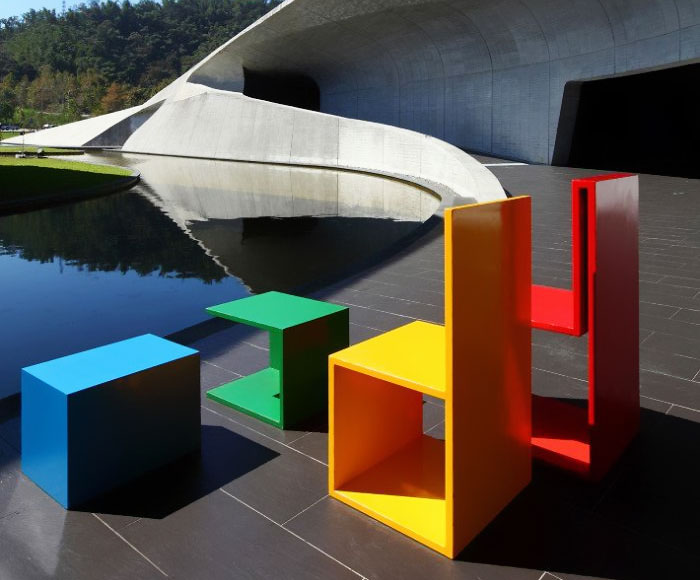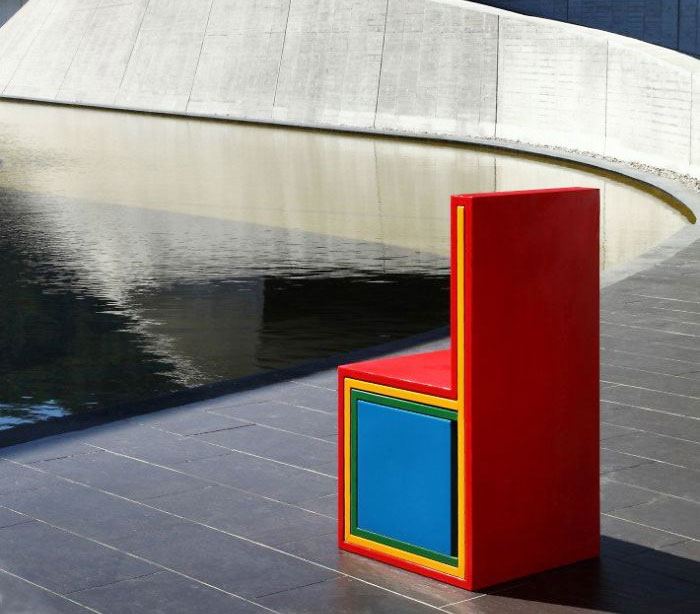 A chair that could modified according to environment setting. By pushing or pulling to make them four art installation pieces. The composition will be changed according to environment. With different viewer's experience, it start to generated unlimited imagination. It will fit in any kind of space and create interesting spatial experience (Image credits: Yi-An Hung, Yestudio).
Do let us know about your views about the post in the comments section below!