"I DON'T HAVE BAD HANDWRITING, BUT I HAVE MY OWN FONT!", is a funny quote on how bad a person's handwriting can be.  Particularly in India bad handwriting is attributed to Doctor's prescription. Unanimously most of us accept that Doctors have bad handwriting!
Before the Information Technology revolution, the school was the place where CURSIVE HANDWRITING was given utmost importance. Slowly many educational boards have begun to give less importance to handwriting as such. But, irrespective of computer keyboards and mobile phone keypads taking driving seat and handwritten content relaxing in the back seat, Calligraphy is an art that has survived typewriter invention and computer invention and will surely withstand smartphone revolution too.
Apart from Handwriting being a medium of expression, it has become darling of many astrologers and handwriting experts for identifying personality traits of an individual.
Across the globe, many museums have preserved records of handwritten scripts from ancient calligraphy till date. According to Metropolitan Museum of Arts – Handwriting is defined as—"Harmonious proportion of both letters within a word and words on a page." Believe us or not more than 500 personality traits can be identified based on our handwriting.
[the_ad id="46″]
Some Interesting facts about Handwriting:
Cuneiform from Mesopotamia that emerged 5000 years ago is considered as the world's first script and is well known as a Sumerian writing system
In December 1992, because of co-pilots bad handwriting a pilot mistook the instruction that resulted in a Plane crash with casualties
Once Postal department of UK destroyed nearly 50Lakh illegibly addressed Christmas cards and letters
It is recorded that every year the USA alone loses thousands of dollars for handwriting related reasons
Whether we have good, bad or ugly handwriting, it is an art that has evolved for thousands of years along with the human race and will persist to exist as long as homosapiens live on this earth.
Below are the collection of some amazing handwriting that we have come across.
1. The handwriting of this 8th-grade student from Nepal is enough to make you do a double take. His perfectly consistent lettering looks like it was typed up on a computer, italics and all.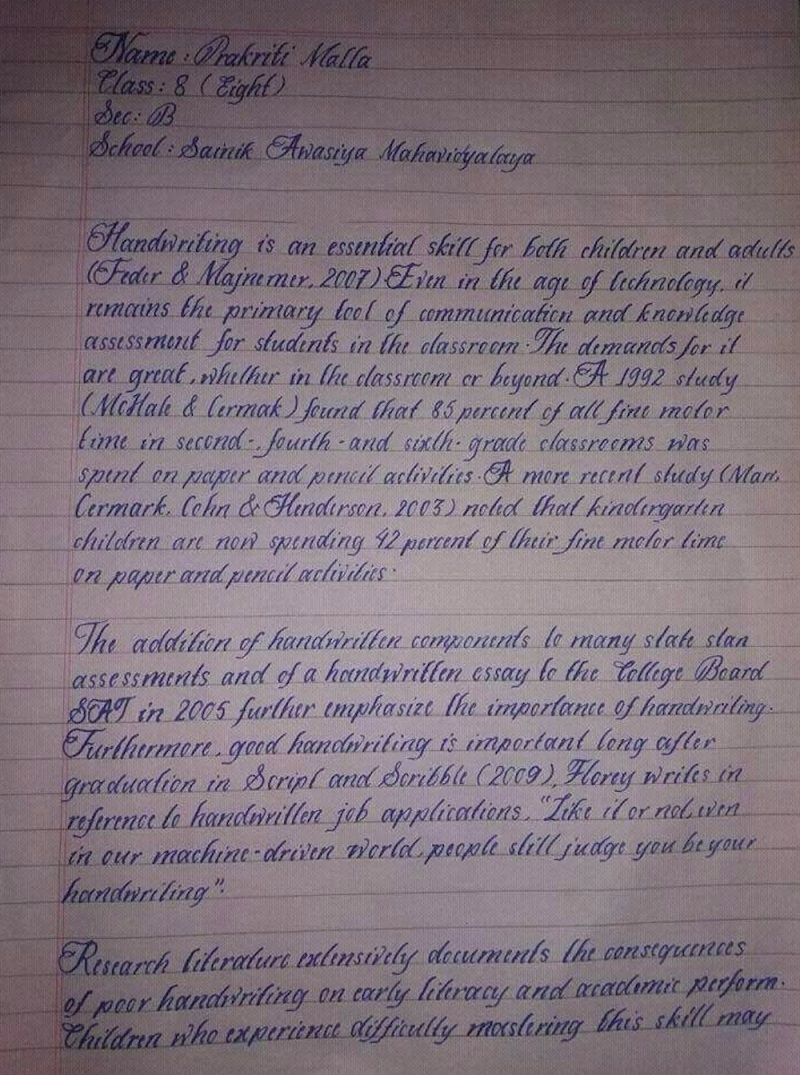 PC: Reddit
2. This teacher from the Philippines gives everyone in class a run for their money. He perfectly lines up every sentence and draws out flawless shapes like it's straight out of the textbook.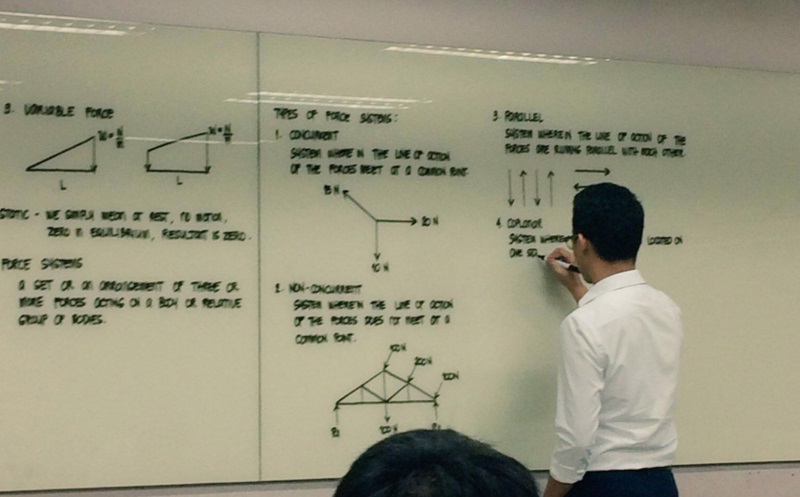 PC: Reddit
3. Copperplate, a classic style of calligraphic writing, has always been hard to master. This man, however, killed his surreal version of Pablo Neruda's Sonnet Seventeen, a beautiful Spanish love poem.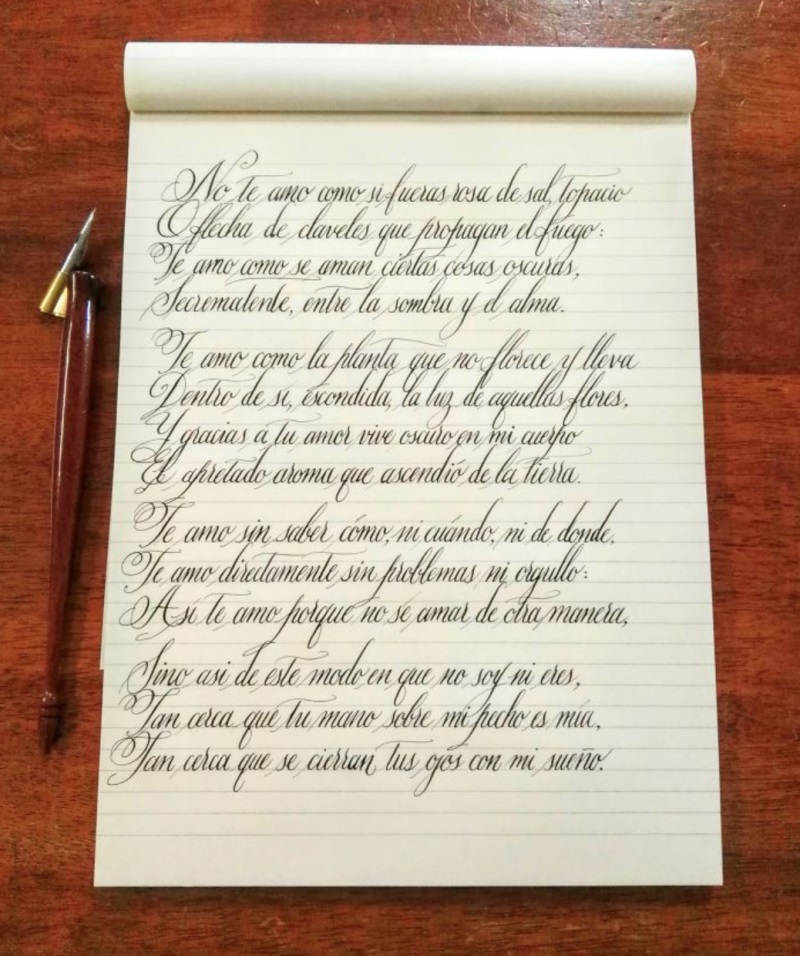 PC: Reddit
[the_ad id="46″]
4. This blackboard sign for Tacos found in Bristol, United Kingdom, struck a chord with a passer-by who felt the rounded font was particularly satisfying to read.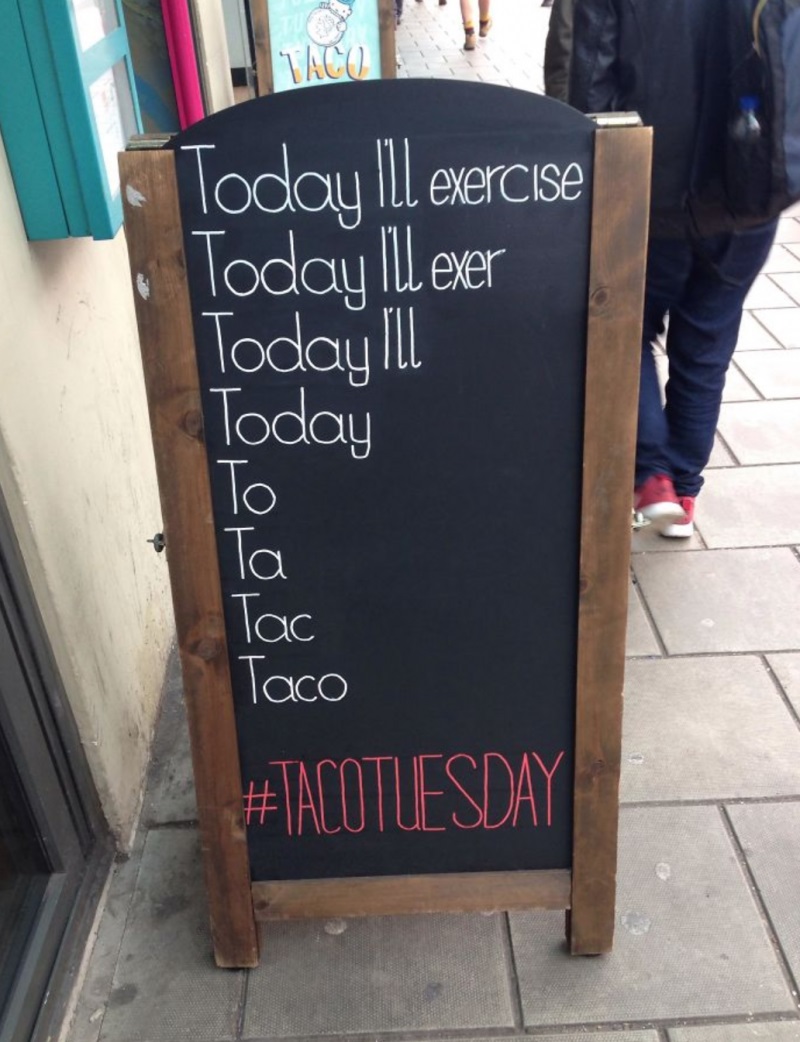 PC: Reddit
5. A tongue twister turned itself into a beautifully written message thanks to a man practicing his cursive. "How much would a woodchuck chuck if a woodchuck could chuck wood?" are the immaculately jotted words that came out of it.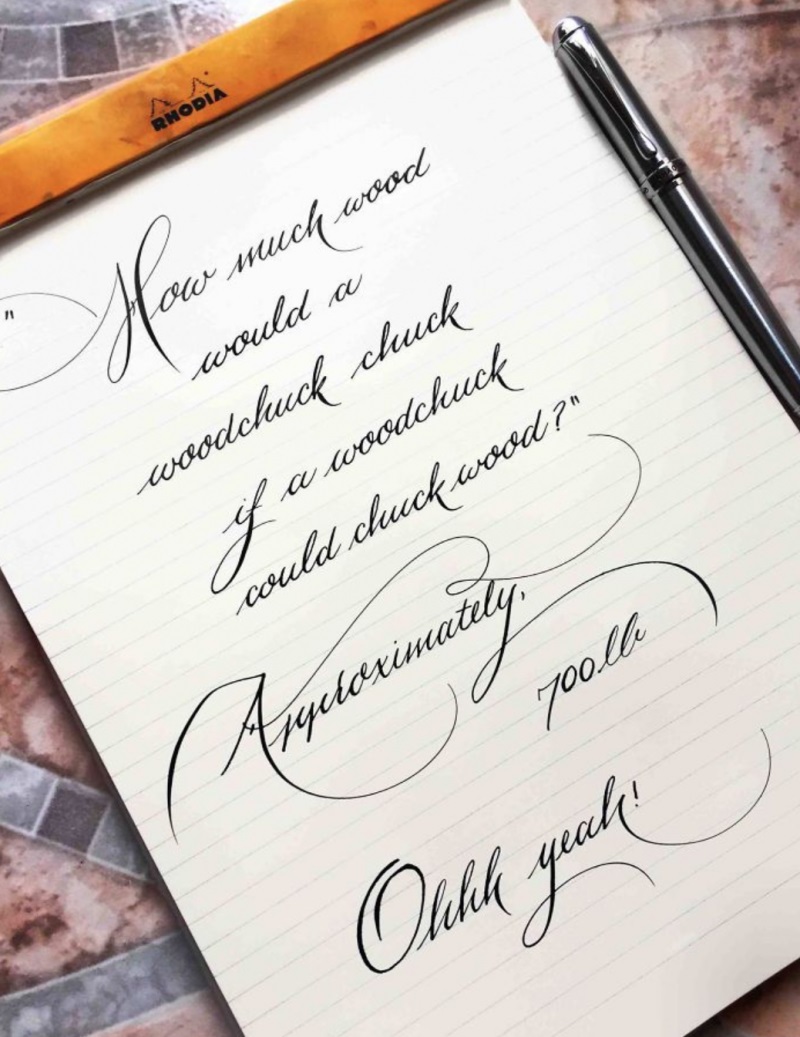 PC: Reddit
6. This person not only mastered a gorgeous curved font but added a special combination of illustration and writing with a Raven embodying the word "nevermore," to end off the poem.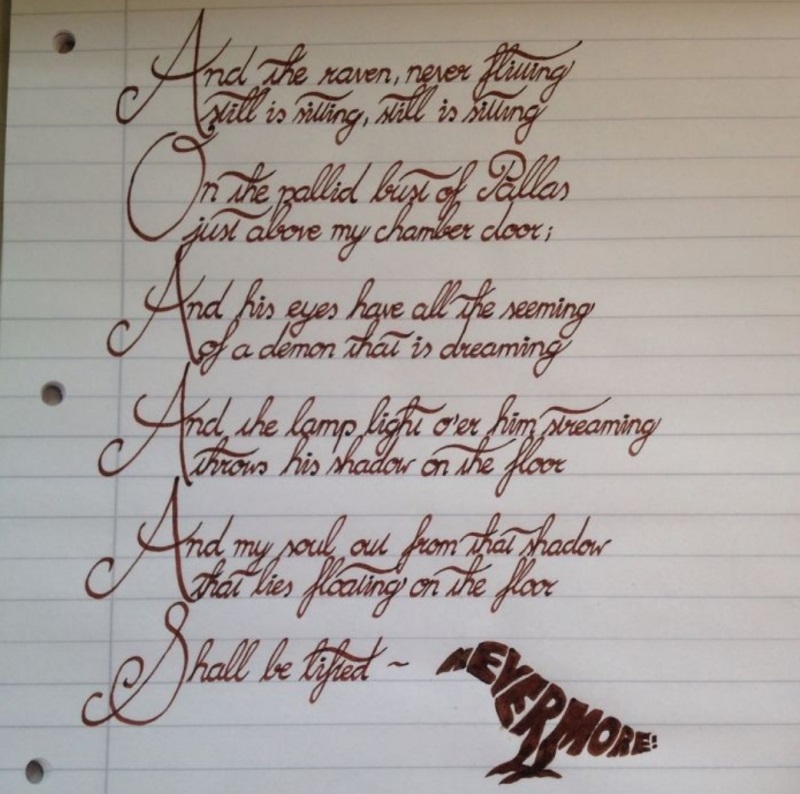 PC: Reddit
[the_ad id="46″]
7. This student deserves an A+, not only for their test answers but for their amazingly uniform bubbled print handwriting. Their style is so consistent, it reads very well and looks sublimely organized, worthy of a high grade.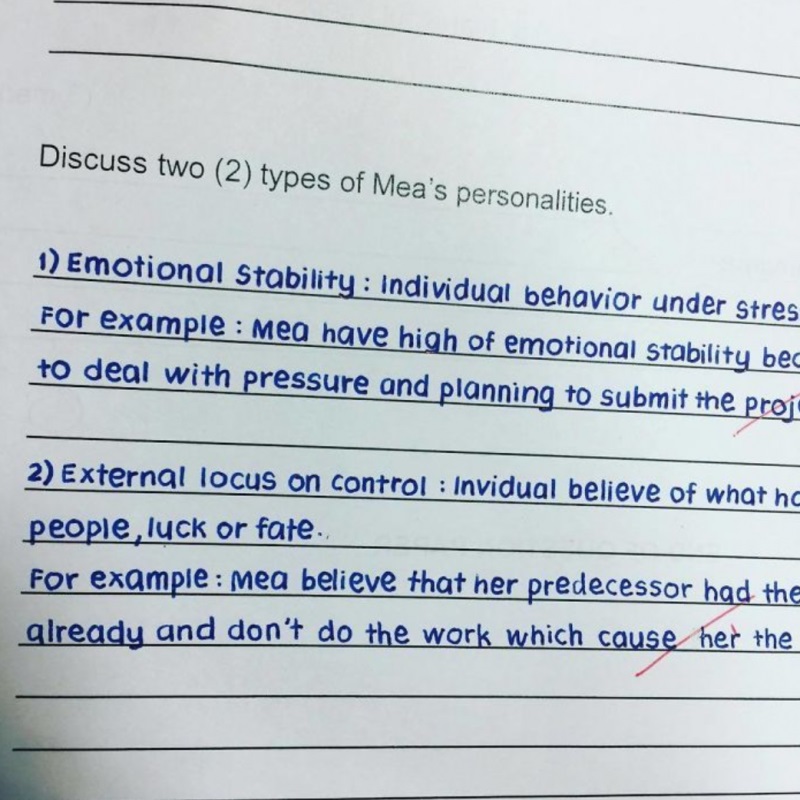 PC: Reddit
8. Who wouldn't want to receive a beautiful handwritten note like this one? It looks like it was pulled straight out of a hundred-year-old novel, written with an old-school ink and pen.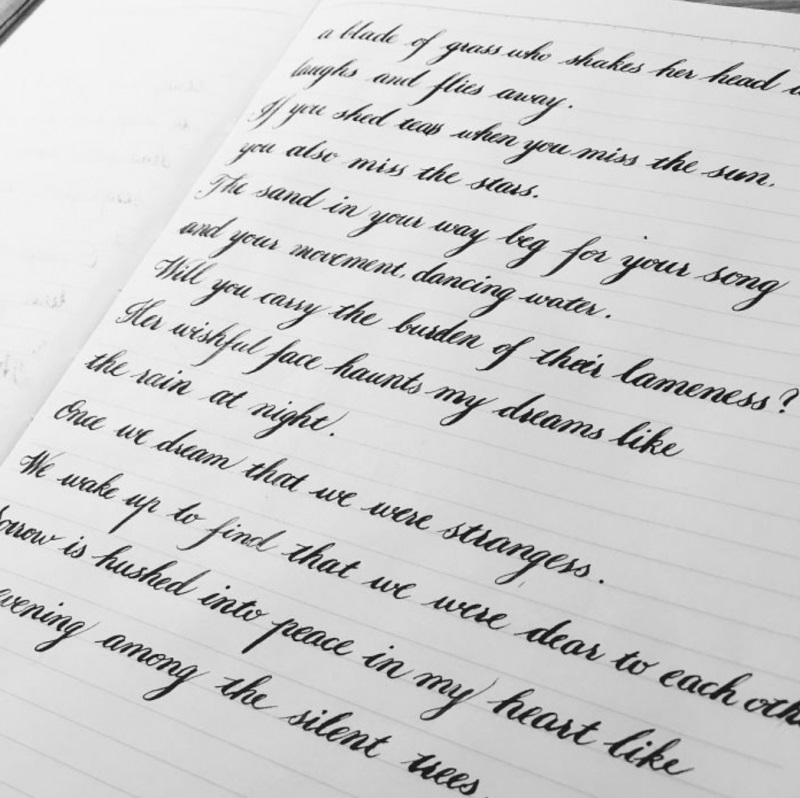 PC: Reddit
9. This person snapped a photo of their friend's philosophy notes, and they're quite impressive. Most fonts are clearly distinguishable between cursive and print, but not this one. These words look like a perfect mix of both and even seem like they've been edited digitally.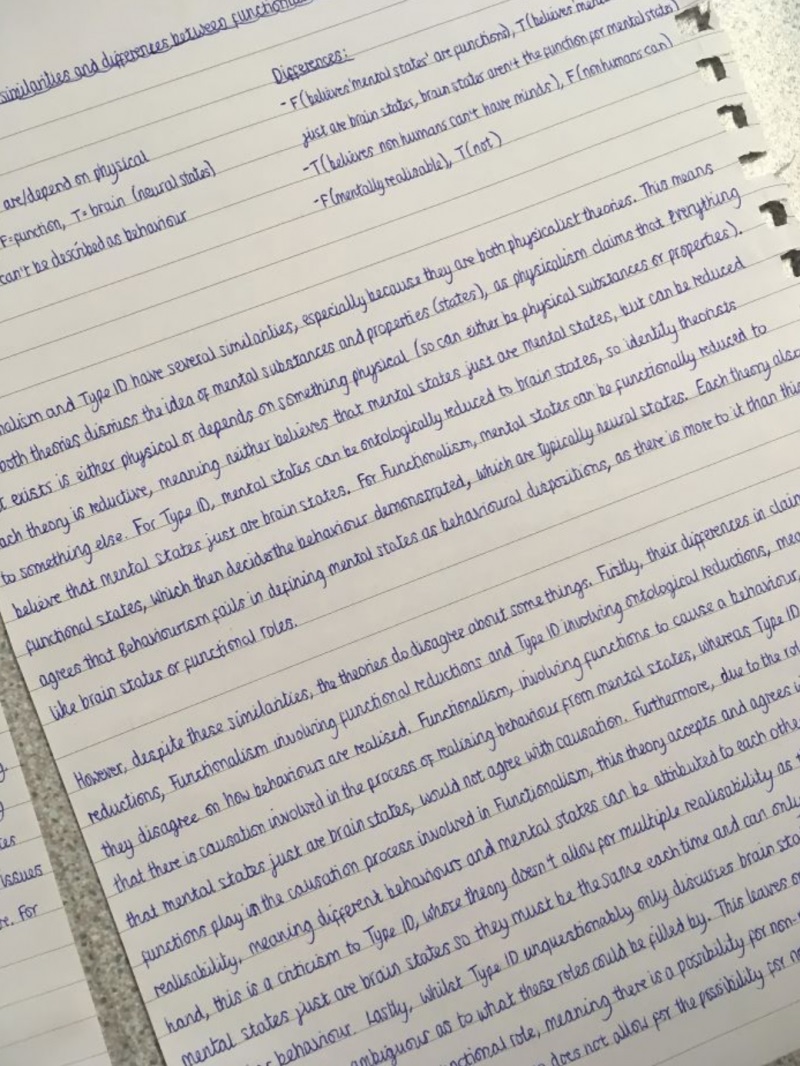 PC: Reddit
10. If you don't go into this diner for the food, go in for the sign. Their specials, written in pink marker on a small whiteboard in the restaurant, are pristine and make the best menu.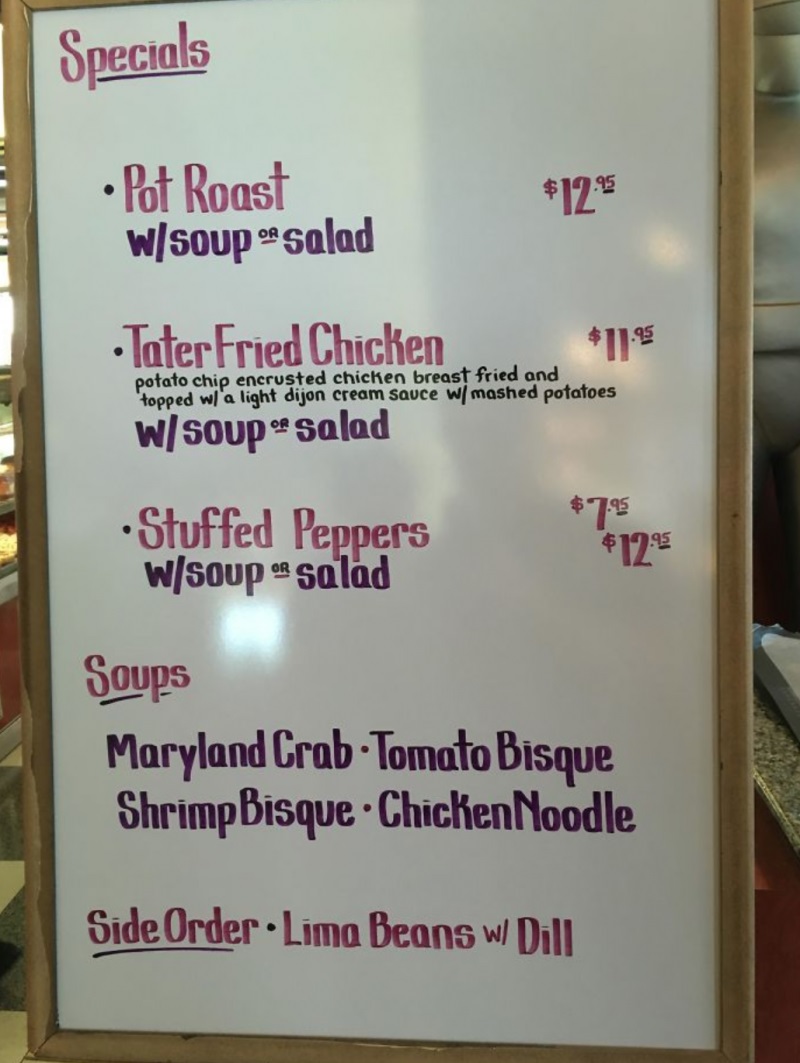 PC: Reddit