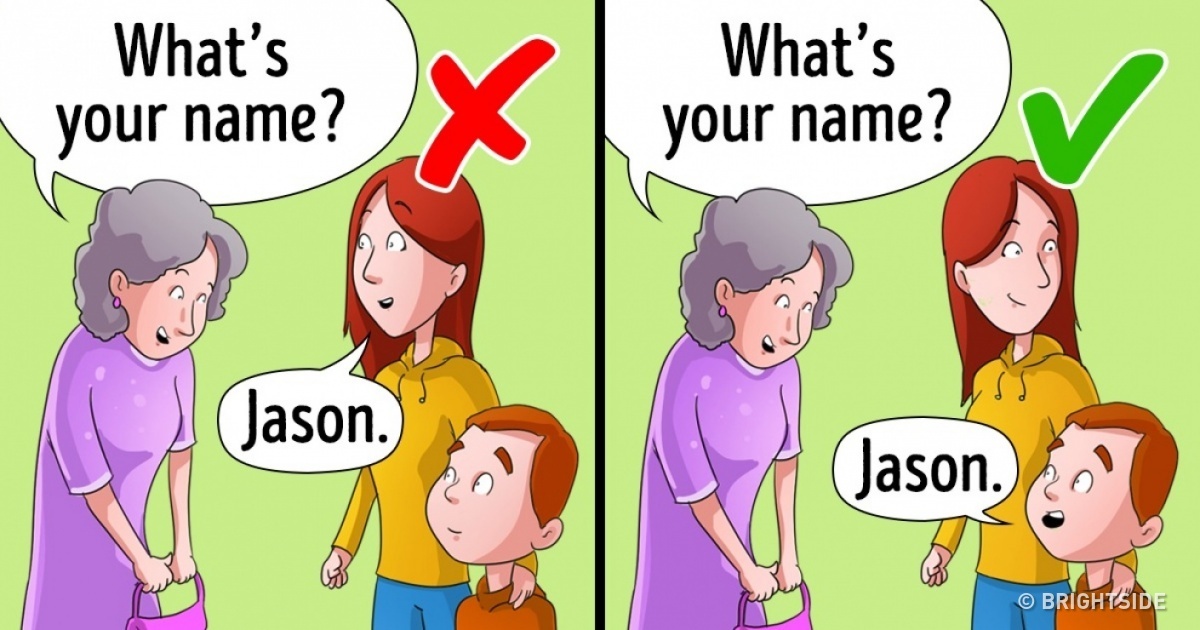 Imagine your teenage daughter comes to you and says—"Mom, when I become a parent I will monitor my children closely and will not allow them to come home late at night or never freak out." Yes, it is a sarcastic remark given to your style of parenting.
There is a joke making rounds on the Internet on lack of common sense and general awareness amongst modern day kids. It goes like this…
Teacher: From where do you get Milk?
Student: From, Refrigerator.
Though this appears like a good joke, the fact is lack of general awareness with respect to our nature, environment, and reliance on modern day technology all together with bad parenting is resulting in lack of general knowledge among children. Parenting is not a joke in a modern age where kids are surrounded with tech gadgets and too much of media exposure. We at readthisweb have tried to bring 10 Tips on what we parents shouldn't indulge in while bringing up our children.
Never be your Child's Spokesperson
When acquaint asks your child "What is his/her Name?" You jumping, enthusiastically to answer on their behalf is blunder number one.
Instead, allow your children to express themselves
Never Behave like CCTV cameras in the name of being close
Parents often say they want to be close friends of their children. This is really a misconception. Parents expect their wards to share anything and everything happening in their life with them.
Instead allowing your children to have their own peer group and just sharing parental love and affection is better.
Never be Rude when the child demands Junk food
Chocolates, candies, chips are what the child prefers against regular meals. Do not scream at them for unhealthy eating habits.
Instead, lure them in smooth words by promising an outing to park or play area after eating food.
Avoid Helping them too much in daily chores
Not allowing your kid to do its daily chores like wearing clothes, eating, drinking on own is not a welcome move.
According to studies a three-four year kid is capable of wearing a dress on its own and also loves to eat food independently.
Never Chose their tastes
Children have their own tastes. Imposing your tastes on them like –  "Join me to watch this awesome movie." Is not preferred way of parenting.
Instead, ask politely whether they are interested in joining you for a movie.
Give them Financial independence
Too much of interrogation of what your kid does with the pocket money like an Income tax official is not expected from a good parent.
Instead teach them what they can buy useful things if they plan and spend.
Never Choose their hobbies and interests
Forcing a kid interested in sports to become a singer or artist just because you love it is obviously not good parenting.
Instead observe your kid's likes and dislikes and nurture them in those fields.
Never portray their success as yours
Some mothers post in social media saying "We learned to Walk," "We Ate" etc. But this behavior affects your child behavior seriously when they grow up.
Instead, don't confuse them by portraying their success as yours.
Never choose presents on their behalf
If grandparent asks the child about what gift he/she wants for Birthday? Never jump to decide what gift your child should ask.
Give them the freedom to choose what they want and do not interfere too much.
Never Intrude in their personal lives
Being like a police officer controlling who are their peers or friends and questioning them suspiciously is not expected from parents.
Instead, give them space and they themselves will develop the confidence to share whom they are dating or liking.
If you have more tips on how parenting can be made more enjoyable, do share with us.