While there are hundreds and thousands of inspiring stories of how a person in need was helped by a complete stranger and how that random act of kindness changed his/her life for good, there are very less documented stories of 'smaller' yet equally inspiring acts of kindness. Yes, we agree that grand gestures which make a huge impact on others life must be shared and people should get to know about such acts of kindness but we are also of the view that though certain random act of kindness seem to be small in nature it still has a huge impact on the other person and has the power to change someone's life or give another chance at life.
A small random act of kindness can truly change many lives. Think back to the day when you were at the receiving end of the random act of kindness and how it cheered you up and made your day much more beautiful. Often it is such acts of kindness that has the power to change your outlook not only for a day but for life. Such a random act of kindness also has the power to become so contagious that even you will feel like paying it forward.
To lighten up your day and to cheer you up, we have collected heartwarming pictures which show how people can go beyond every limit just to help the other person/animal during the time of need. These pictures have the power to change your mood for better. Hence we request you to slowly go through each one of them:
This Safeway employee is helping a blind man take home his groceries.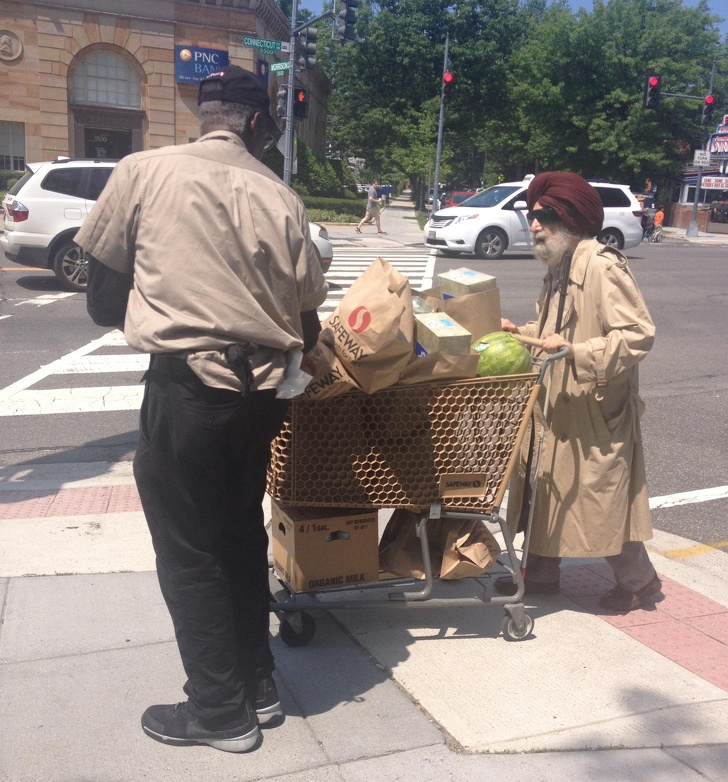 Despite having seen all the atrocities of war, this soldier still took the time to feed a kitten with a pipette to rescue him.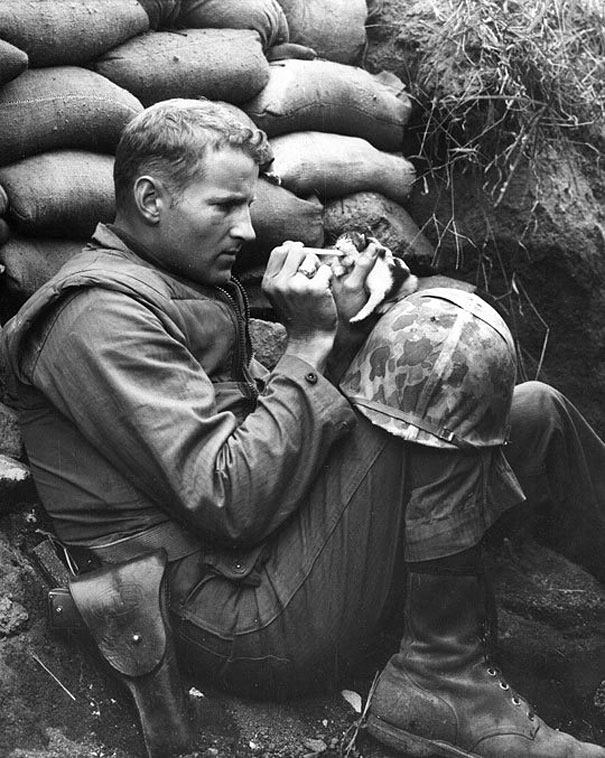 Somebody decided to make a treat for a stranger and left change for some sweet goodies, taped on a vending machine.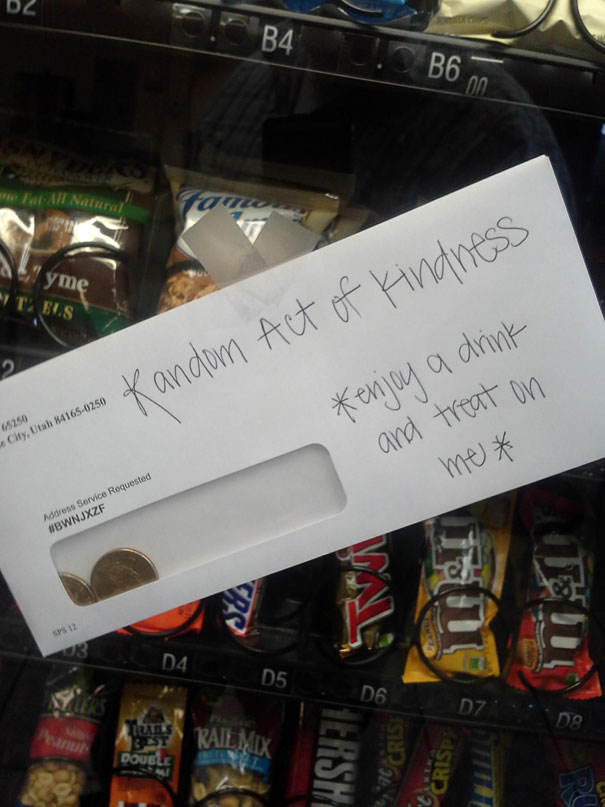 Not everyone who knocks something down runs away from it – sometimes they just leave to come back with the tools to fix the mess.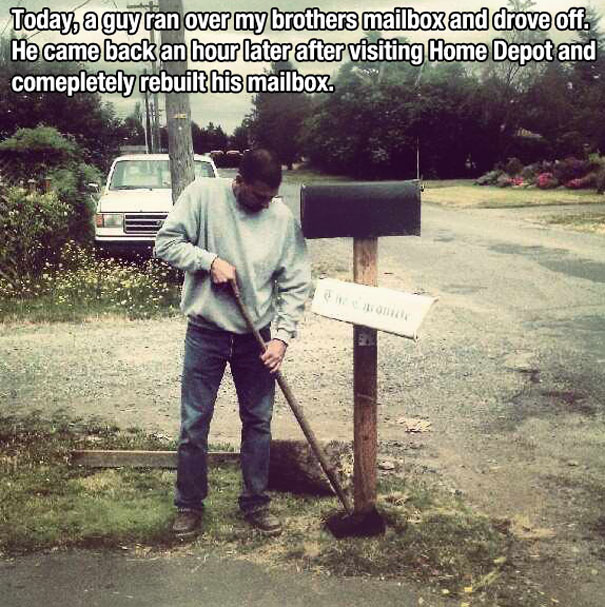 Afghan man offers tea to thirsty fighting American soldiers. Notice the second cup in his hand and another soldier in the background.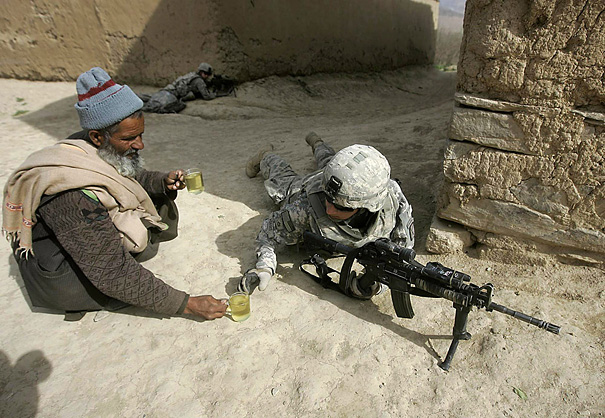 Brilliant and thoughtful parents handed these out to everyone on their flight.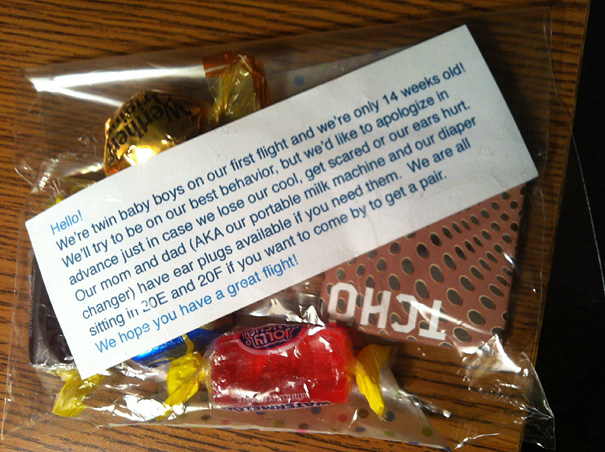 At 40 degrees Celsius in Australia , it was so hot for a week that Koalas were asking people for water.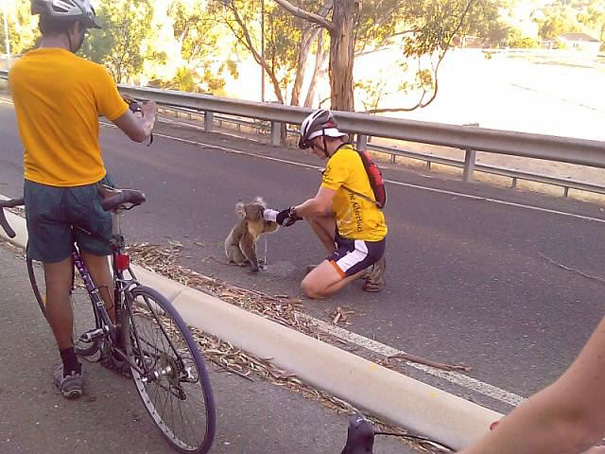 Man risked his life to rescue a kangaroo in Queensland's floods.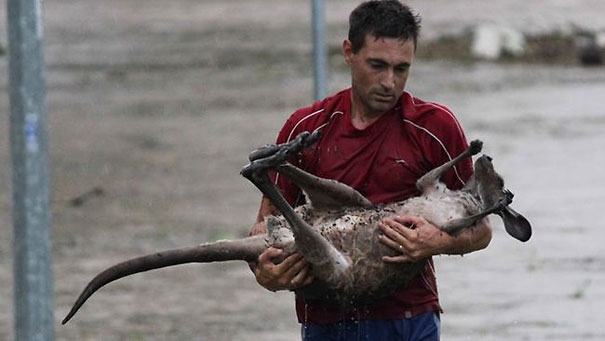 New York police officer gives boots to barefoot man.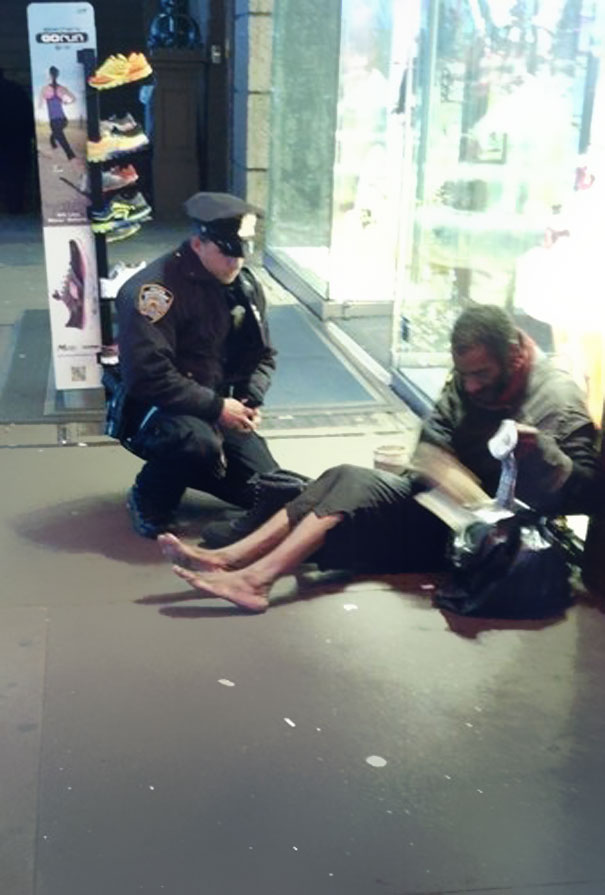 After following the Marines numerous miles, a soft-hearted marine picked the puppy up and carried the puppy in his drop pouch.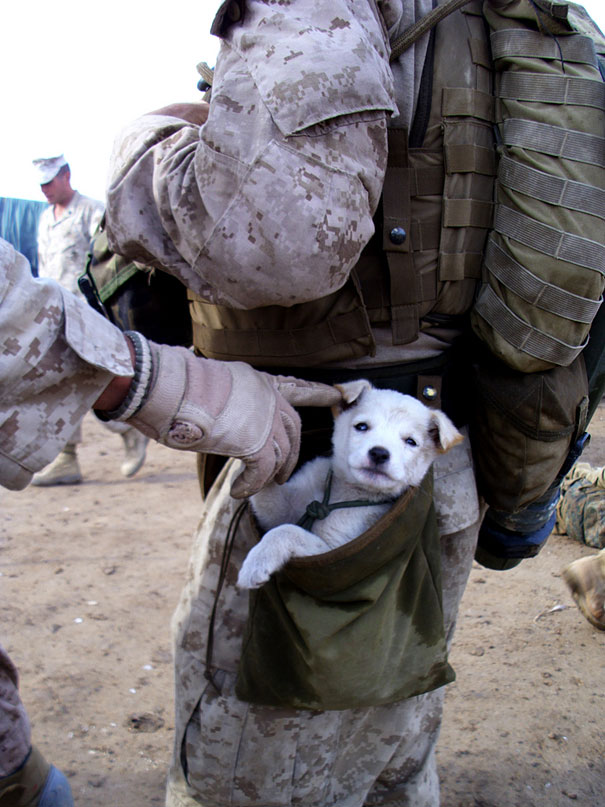 'Random acts of kindness' are the set of words which are attributed to Anne Herbert, a famous writer, who is believed to have written, "Practice random act of kindness and senseless acts of beauty." It is believed that she had written the above-quoted line on a restaurant placemat. We hope that the heartwarming pictures did cheer you up and had changed your outlook for the day.
You too can perform a random act of kindness by sharing this article with your friends and thus help in cheering up their mood too.
If you have received or performed a random act of kindness do share it with us in the comment section below!