"Old Habits Die Hard" phrase exists in human history from time immemorial.  Who doesn't get nostalgic on meeting our school days friends?  Also, who doesn't get overwhelmed by flipping through a photo album of our family?
The Love, Affection, Habits we develop at a tender age continues to exist with us till we die. Childhood love, Parental love, Friendship habits all gets recreated irrespective of how old we have grown.
Here are exemplary pictures compiled to entertain you all on how childhood acts look if they are recreated, sit back and enjoy…
Their love for each other is as timeless as their love for cake.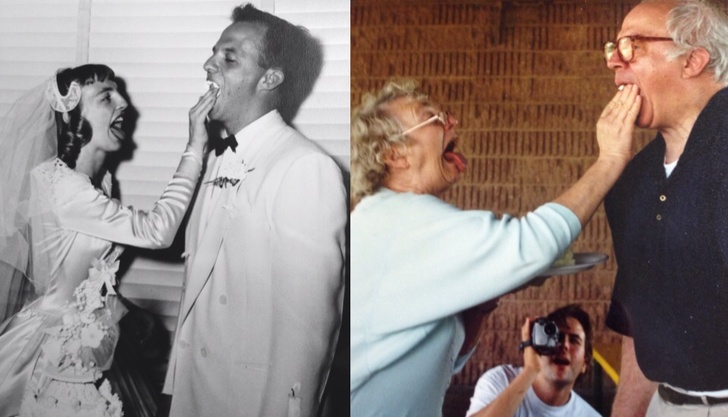 The merry-go-round kind of love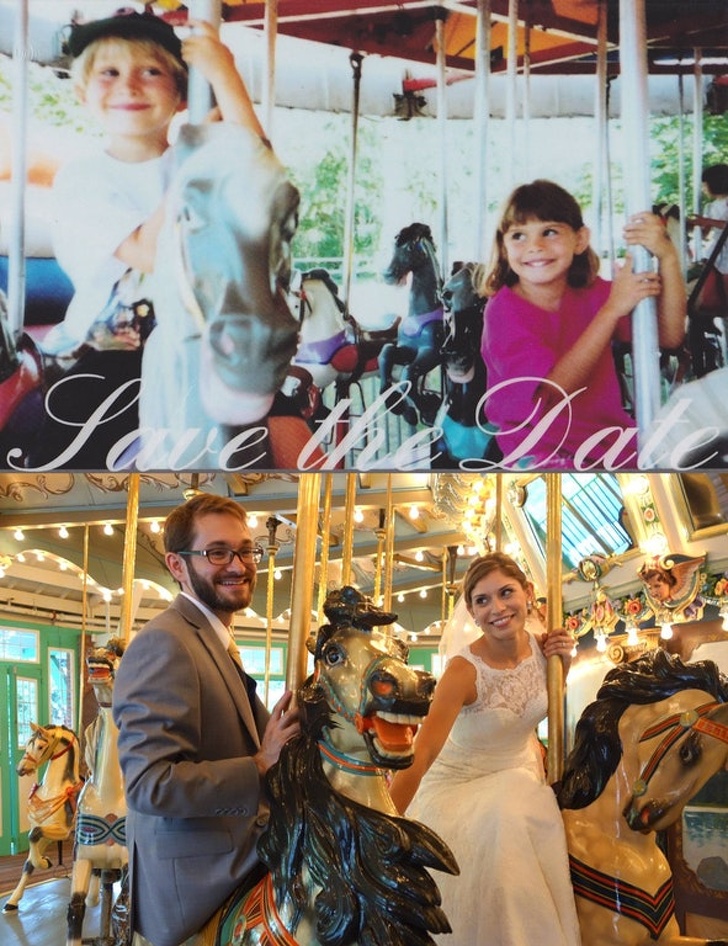 The bond between a father and a daughter is forever.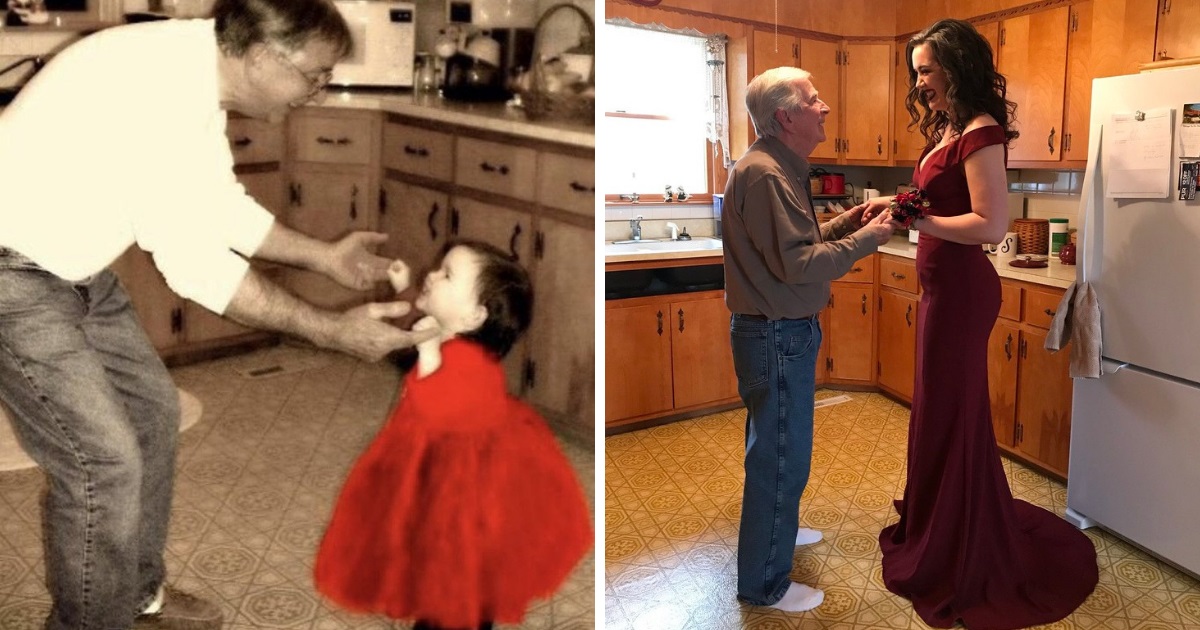 [the_ad id="46″]
A 10-year difference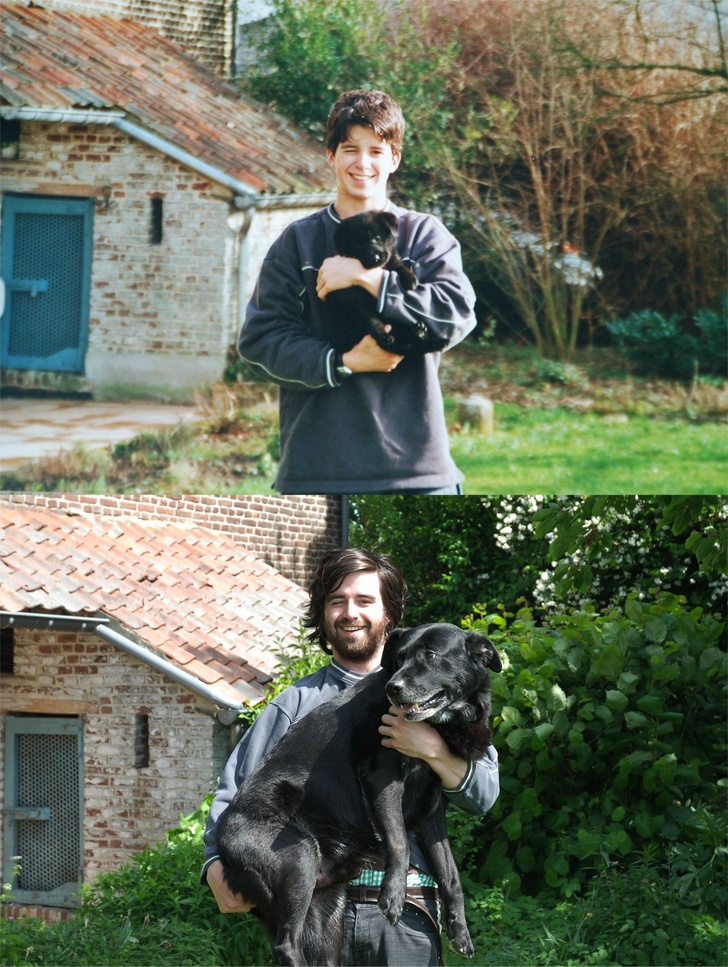 Boys will be boys.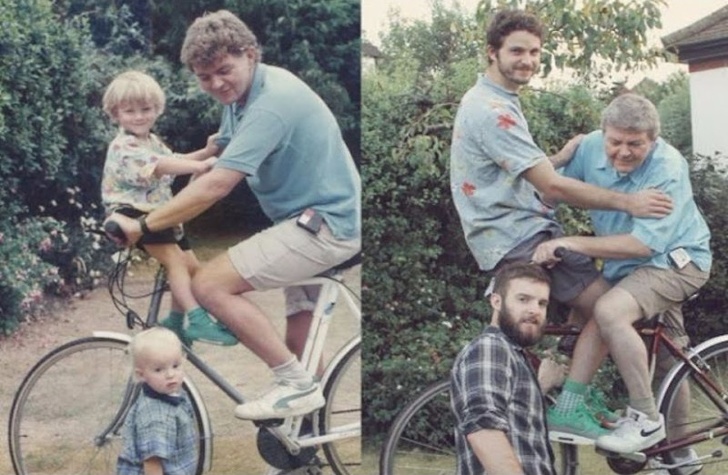 Brothers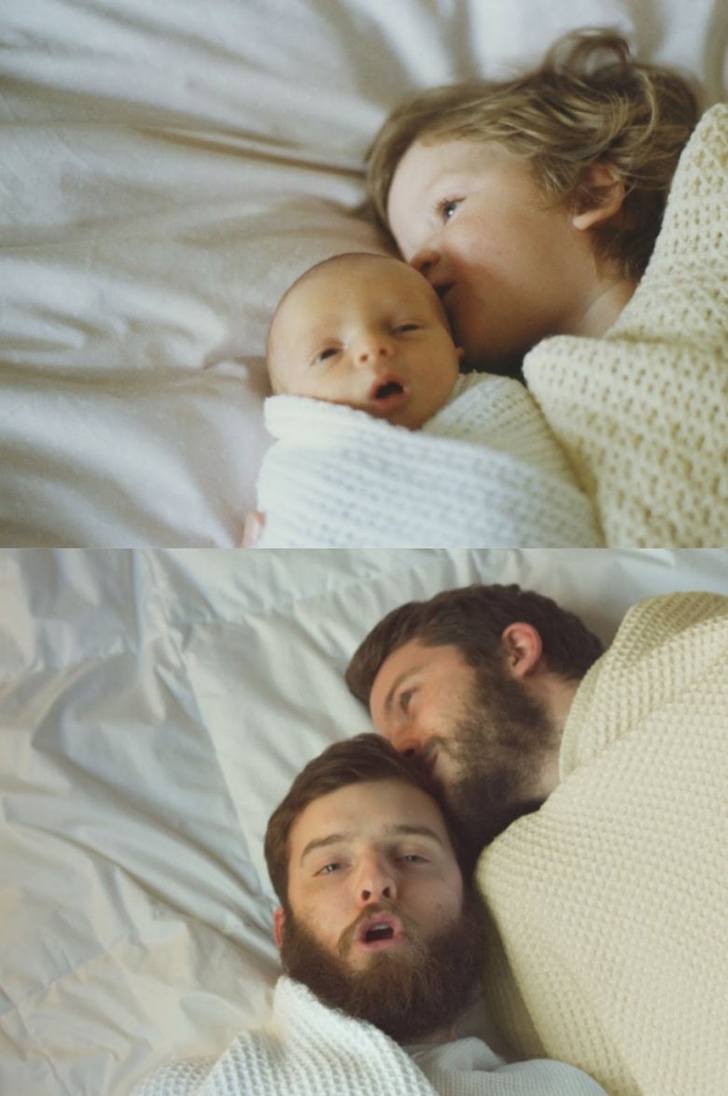 [the_ad id="46″]
A father and son posing together after 60 years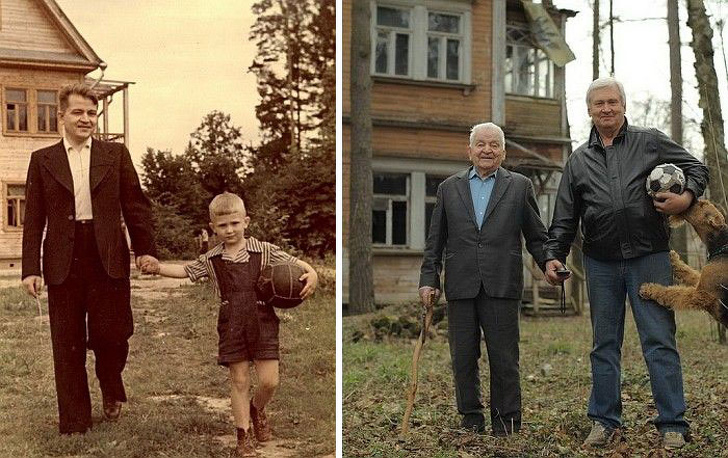 The absolute recreation of memorable moments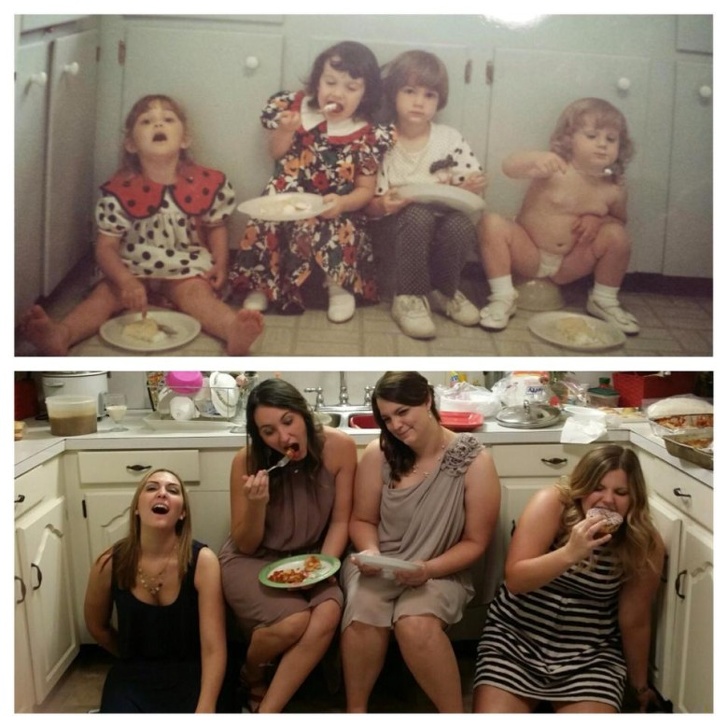 Pajama love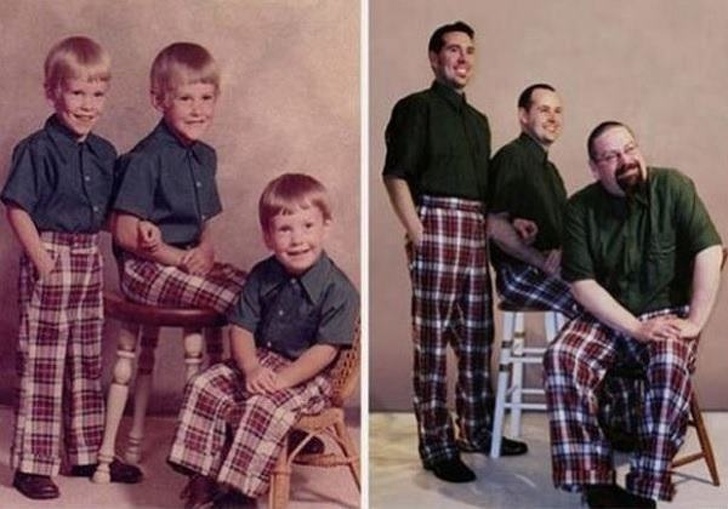 The years may go by, but family always sticks together.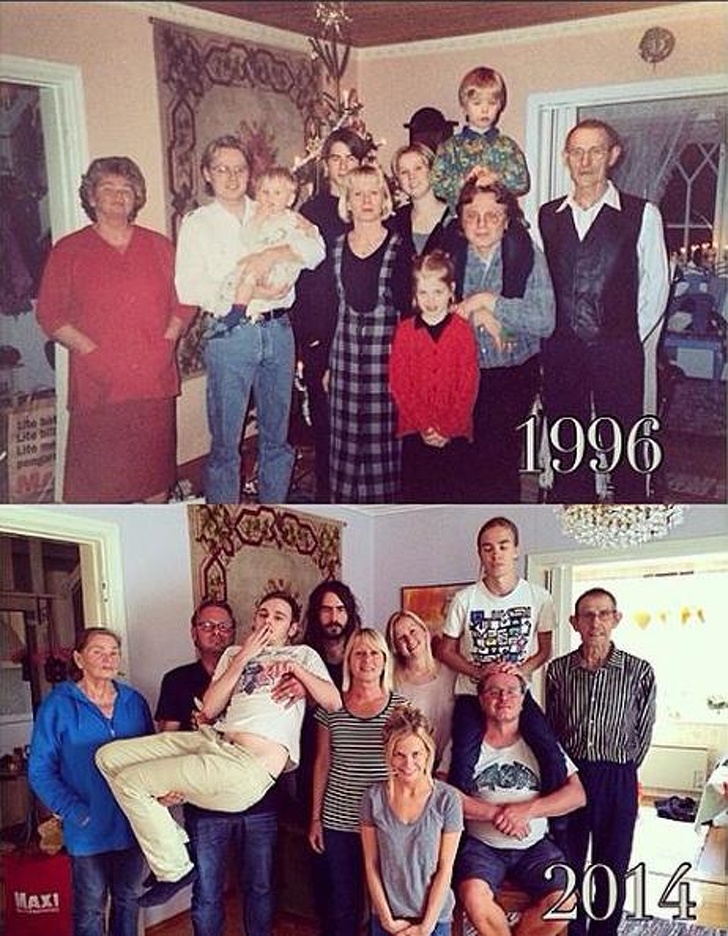 Memorable events of past keep us going further in life with a lot of energy in body and mind which otherwise could easily succumb to stress and strain of age and health issues that show symptoms of tiredness and fatigue. It is always good to rewind our life and enjoy those fun-filled days of childhood