If someone asks you—which is the best quality human being should possess? Your answers might vary from individual to individual. Some might tell confidence, aggression, perseverance, dedication, wittiness, patience and many more qualities as the most expected trait of an individual. But being kind or compassionate about people and beings around you is the quality that differentiates an enlightened soul from the evolving ones.
Though being aggressive is considered to be the biggest asset for an individual to succeed aggression will always result in triumph. Compassion and kindness are the qualities that can fetch you the best results in an awkward situation you have been forced to. Some individuals also have a misconception that kindness is the weapon of weak and timid individuals. But the truth is compassionate individuals are the strongest people who can face any adversity with a smiling face.
The qualities of being friendly, generous and considerate are the most powerful weapons in your arsenal to lead a happy life.  Gentleness, affection, warmth and care are words that are associated with kindness. It is proven in the medical world that being kind and generous leads to happiness as it works as a natural anti-depressant by releasing a chemical called Serotonin. Serotonin is known to improve memory, learning abilities, sleep, mood, digestion and many other physiological activities.
To be considerate about people around us it doesn't demand a huge effort from us it is only a change in our mindset and to observe the surroundings to figure out who is in trouble and a small gesture of ours can soothe their sobbing souls.
Time and again Readthisweb has shown commitment to spread positive vibes of kindness and happiness through its posts and this post also has numerous examples of how we all can show our kindness to living beings around us.
A heartwarming picture taken on a New York City subway on Independence Day
This man spent his subway ride playing his violin for a baby who was crying.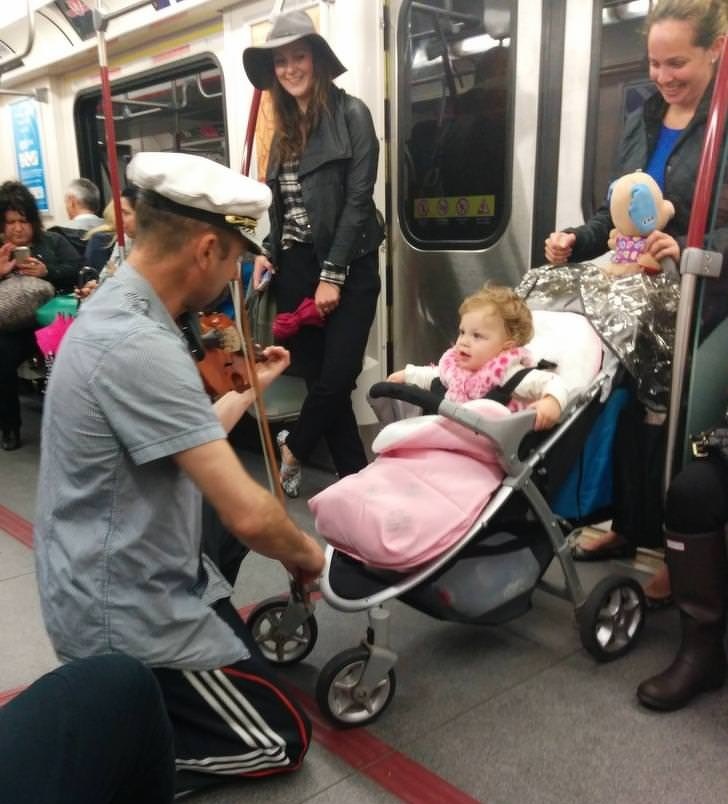 © attacked_by_a_turkey / Reddit
This guy missed his train so that he could help an old lady with her bags.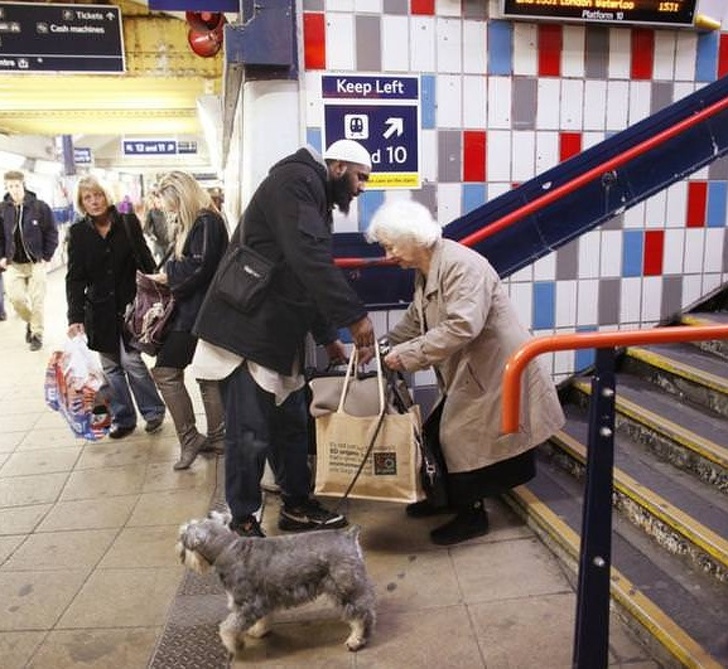 This is what brothers are for!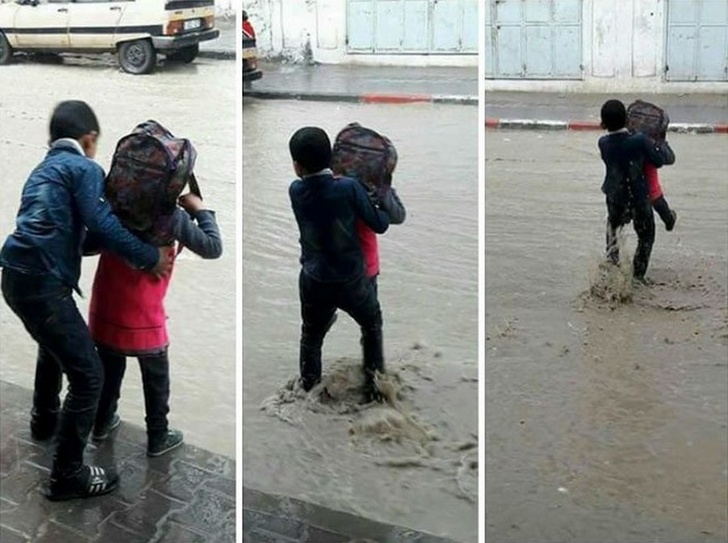 A U.S. Marine found 4 tiny rabbits in a hole next to their dead mother rabbit. He bottle fed them 4 times a day for 2 months.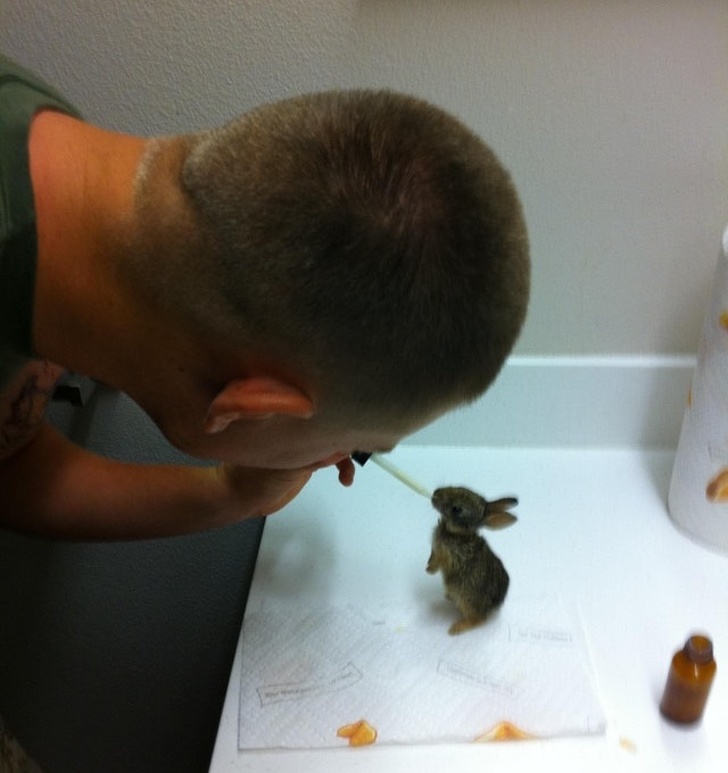 Paramedics were helping this little one's mom onto a stretcher and this kind officer took over the baby's feeding.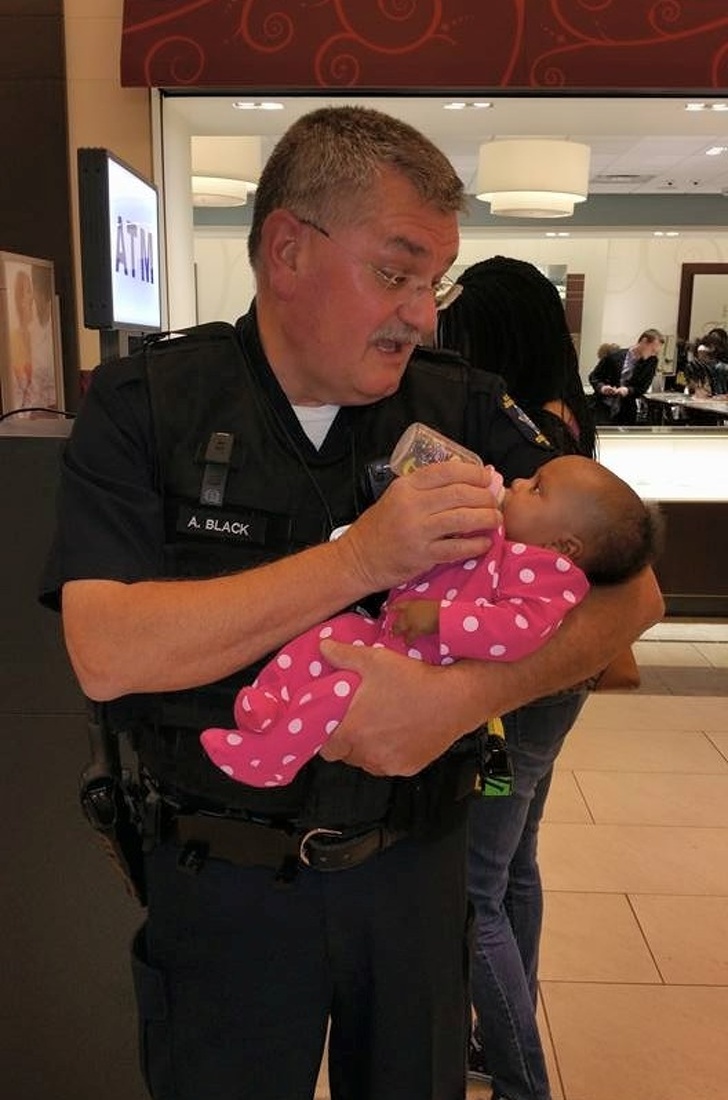 A baseball fan is holding an umbrella over a JROTC member on Memorial Day.
"My 92-year-old grandfather making a birthday card for my 93-year-old grandmother"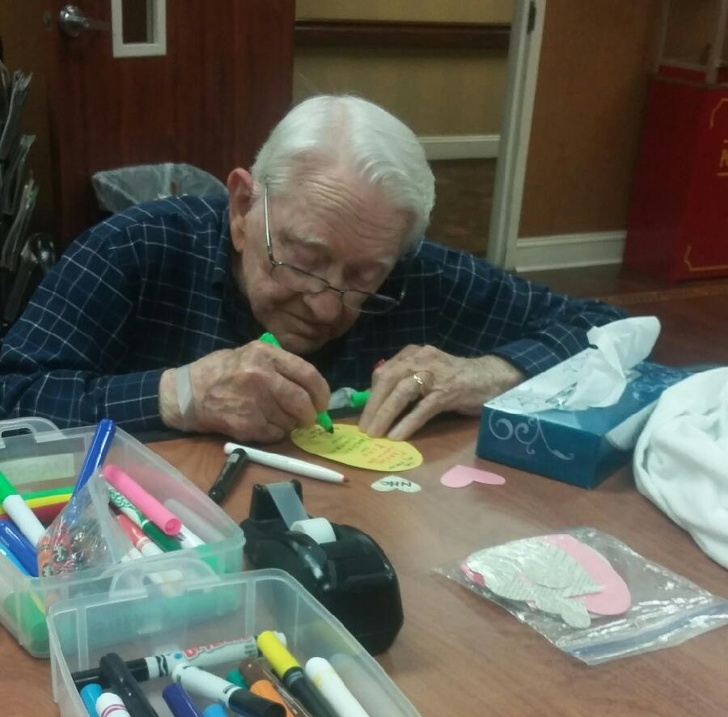 This man took around 14 or 15 poor kids to McDonalds with his first paycheck.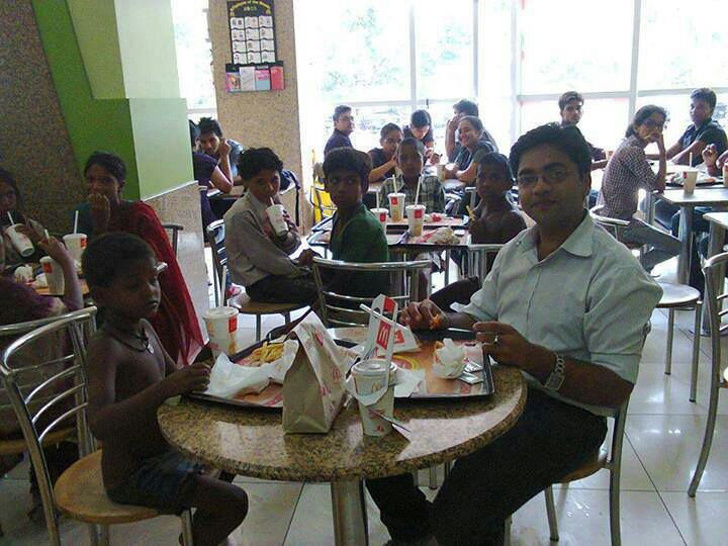 Special swings were designed at this playground for children in wheelchairs.