Owing to their 'huge size' and also their extremely cordial social nature, Maine Coon cats are known as the 'Gentle Giants' among cats. Along with the pictures of these amazingly large cats, we have also compiled a few facts about these Maine Coons which will surely stun you.
Maine Coon cats weigh anywhere between 9 to 16 pounds in case of female cats and between 13 to 18 pounds in case of male cats. Though people like to think that Maine Coons are the biggest cat breeds, but that's not true as there are Norwegian Forest Cats and Ragdolls which can weigh up to 16 pounds and 20 pounds respectively.
Researchers have found that Maine Coons have evolved to survive the harshest of the harsh winters by developing features like large and tufted paws which act as default 'snowshoes.' If you mistakenly believe that all Maine Coon cats are brown, we would like to remind you that it is not the case and actually Maine Coons come in different colors and patterns including smoke, cream, and other colors.
One of the facts that might interest you is that a female Maine Coon starred in the 'Harry Potter' movies. The female Maine Coon which goes by the name Pebbles was one of the three kitties of Argus Filch and Mrs. Norris.
It was in 2004 that a Maine Coon was cloned commercially. Yes, Little Nicky was the first pet animal in the history of Maine Coon cats to be commercially cloned ever.
We feel that after going through the facts that we have laid before you, you cannot wait anymore to have a look at this amazingly large cats. We also do not want to make you wait any longer, so go take a look:
 In case you didn't know how huge Maine Coons were…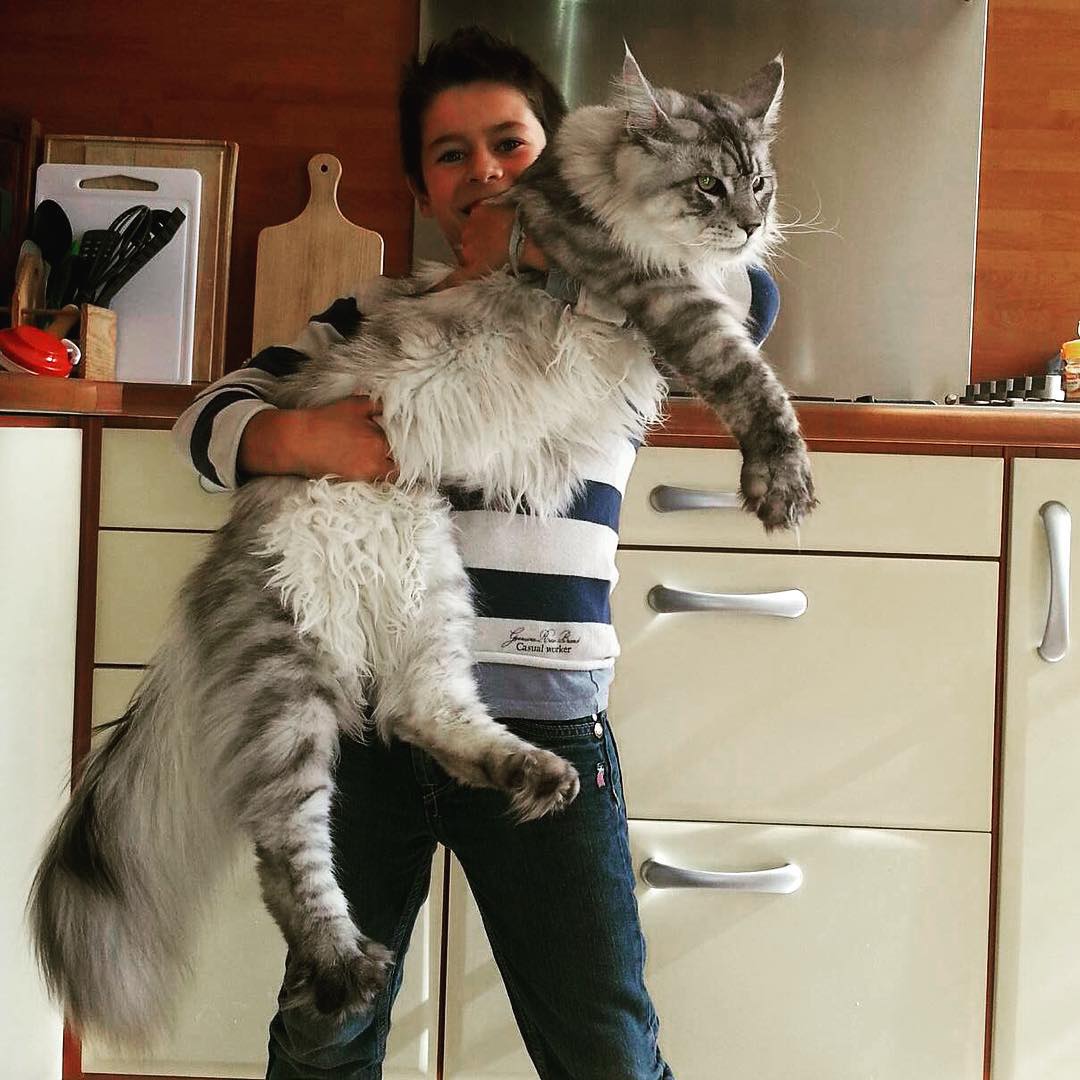 They're very loved by their adult owners.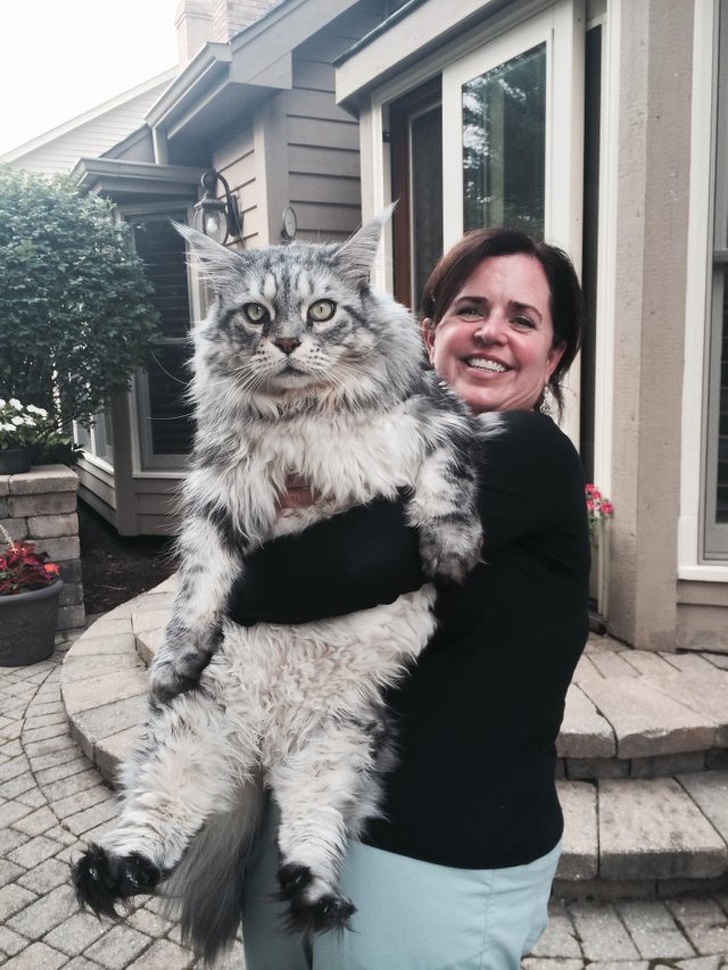 And kids love them too!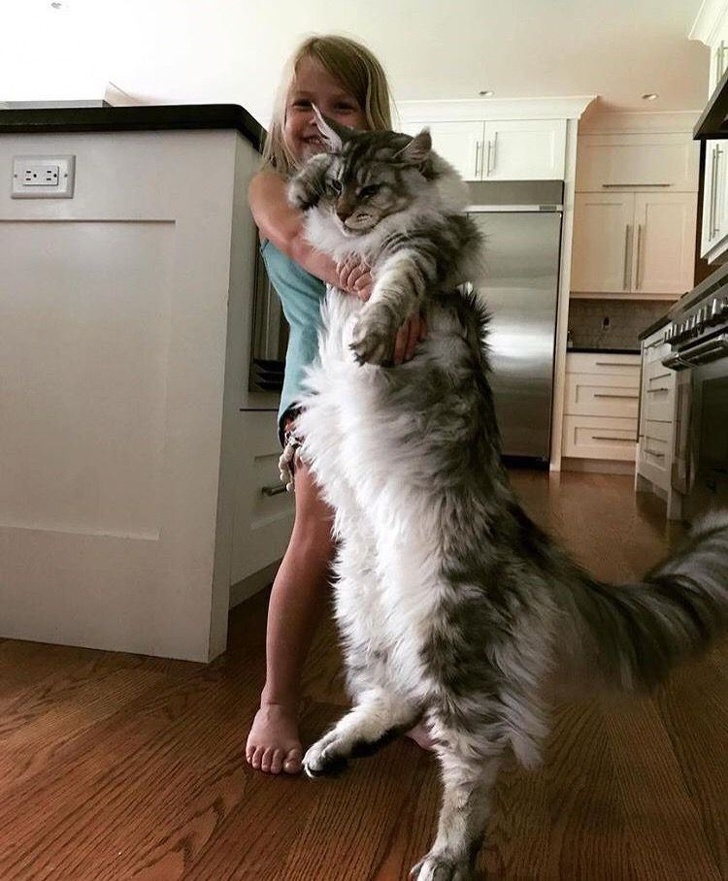 They're so strict that it makes us think we've done something bad!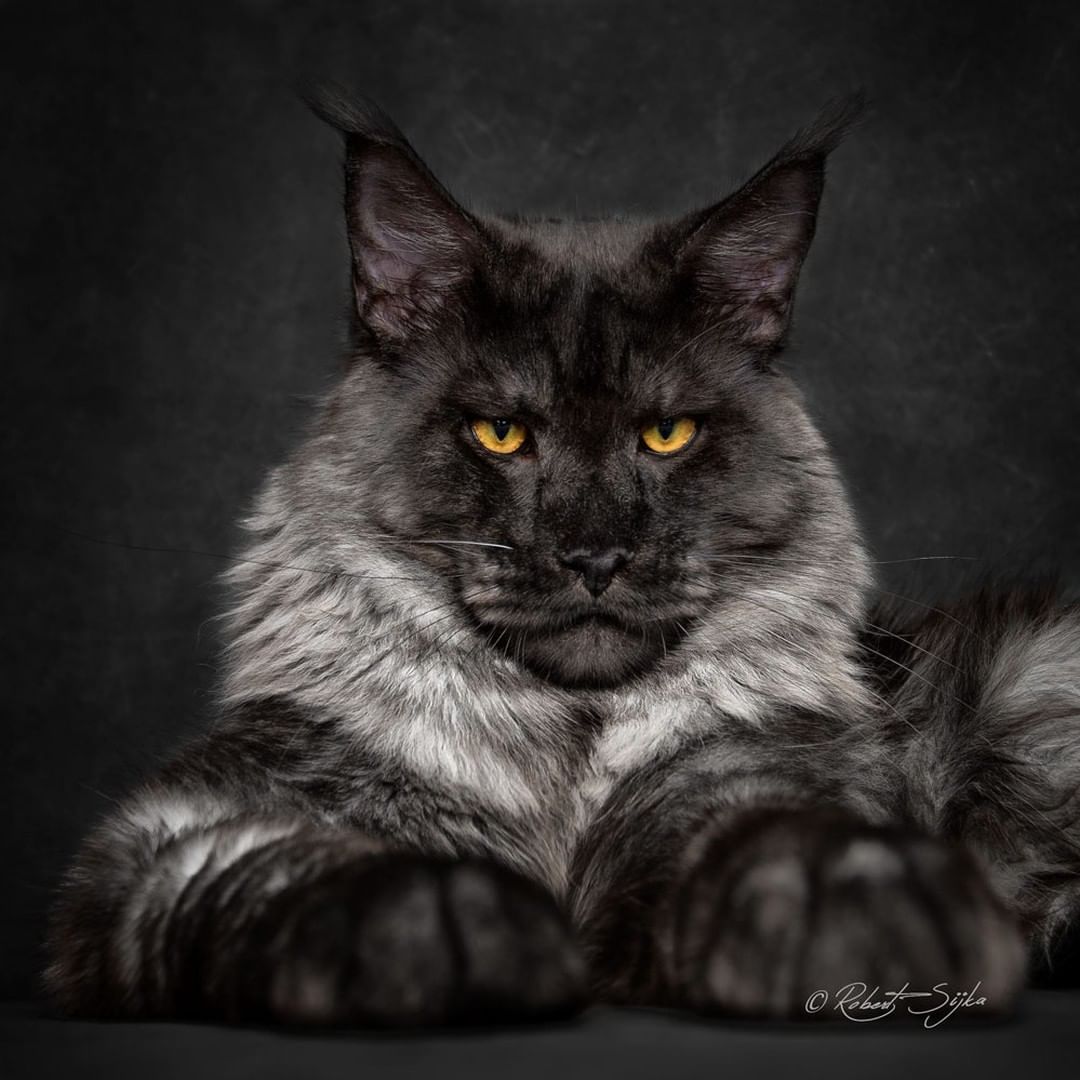 Their owners definitely have a thing for carrying them.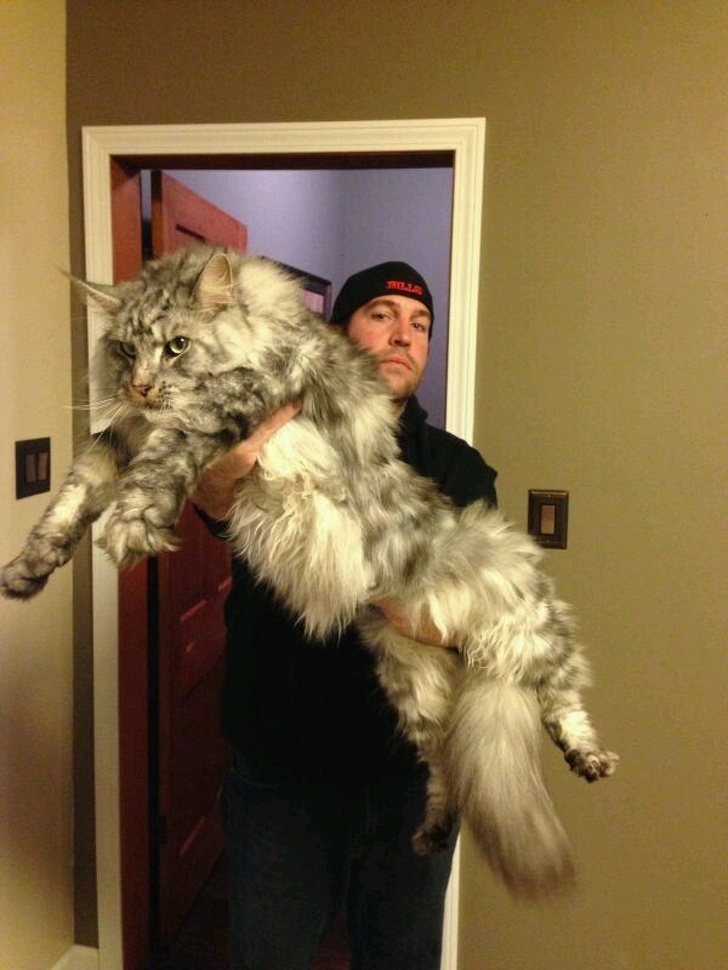 © youneverknowwhatyouregoingtoget / imgur
And we're not completely sure if the cats love it too…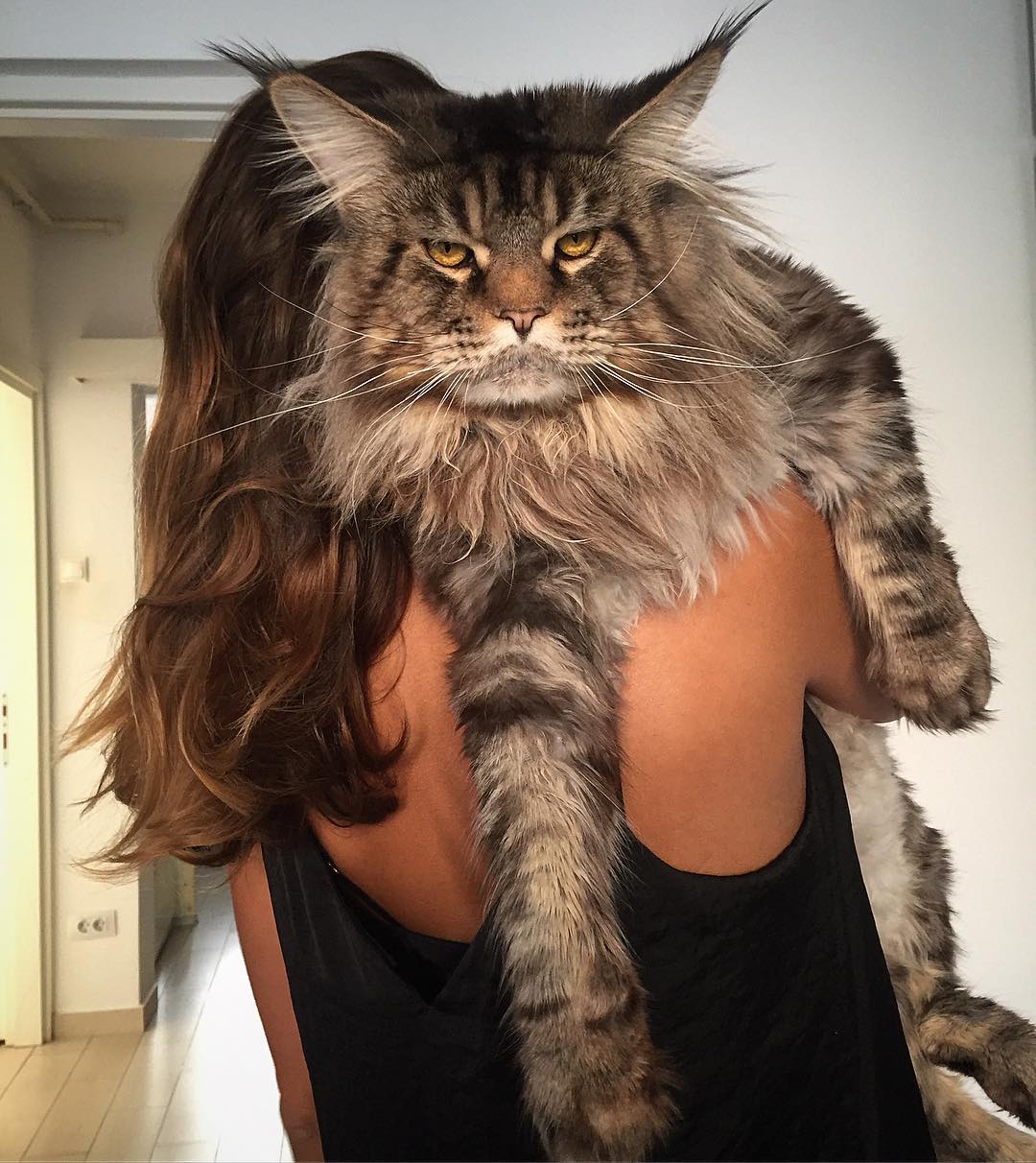 Just look at how stunning they are!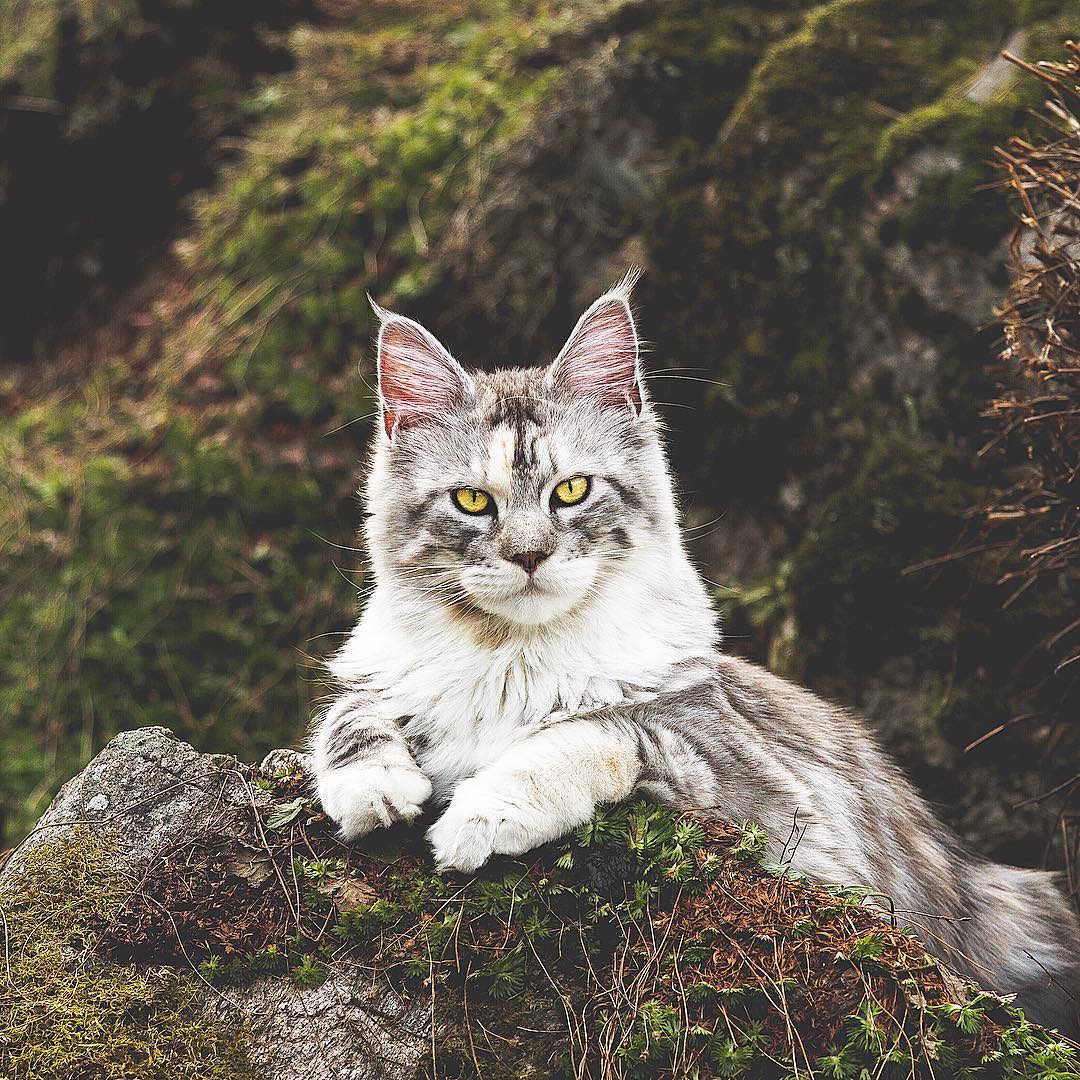 They're absolutely magnificent.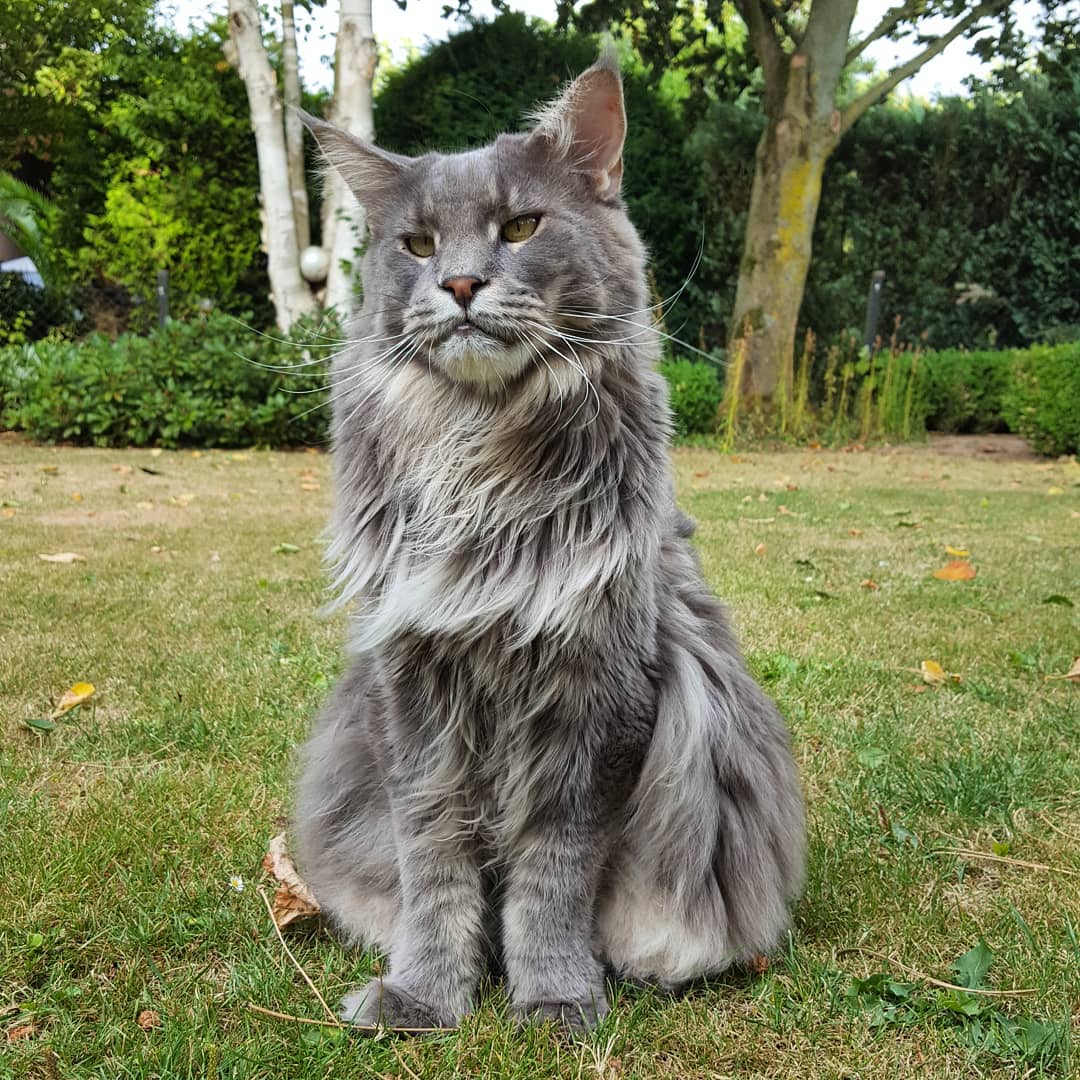 We need a house boss like this for ourselves!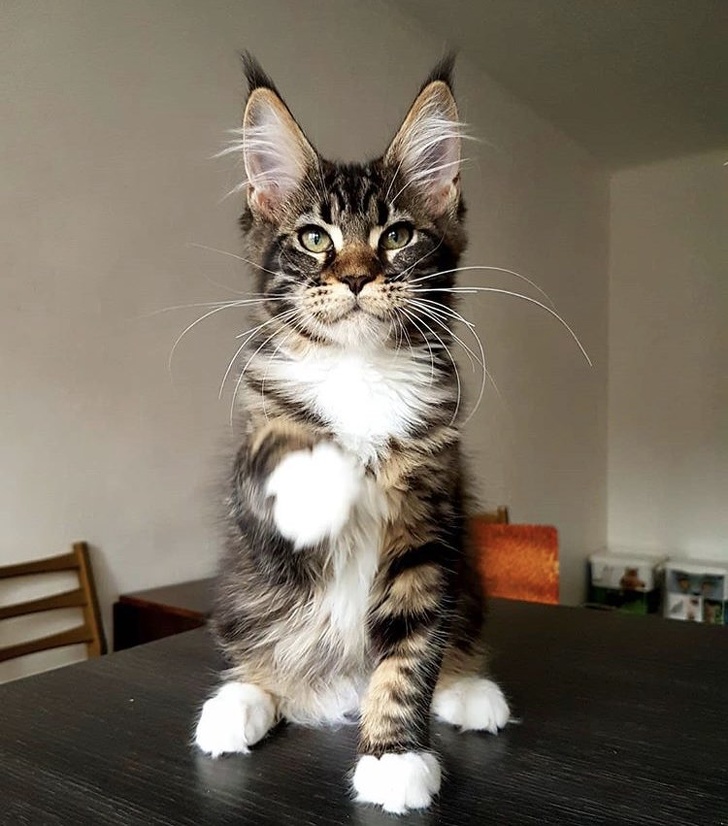 Don't You?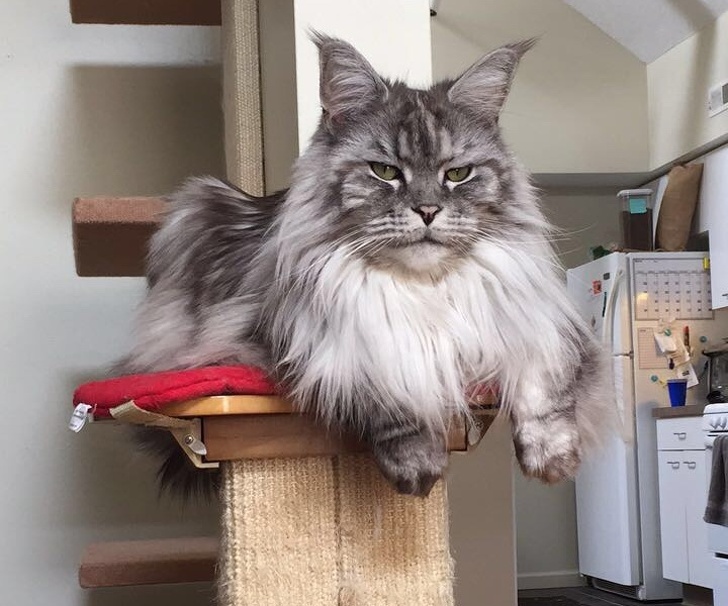 We would want to conclude this post by letting you know that an 8-year-old Maine Coon cat which goes by the name Stewie held the Guinness World Record for being the world's longest domestic cat with a measure of 48.5 inches from the tip to his tail bone. Also, the Guinness World Record holder for the world's oldest cat goes by the name Feline, which is a half-Maine Coon.
Do share this post with your friends and also comment about your views in the comment section below.