Malaysian artist Lee Samantha was pregnant with her second child in 2008. Lee knew that her newborns would command a lot of time and that if she could get her eldest daughter to eat independently, it would free up more of the precious time. And that is how food art saw its beginning, to encourage her elder daughter to eat independently. Since then Lee's food art has evolved and garnered her a massive following. Her Instagram account boasts nearly 664,000 followers and her Facebook page just crossed 1,00,000.
Not only are her food artworks healthy, but they are also homemade and highly creative. She sketches her designs before making them with food to stay organized and prevent food wastage. Her 'tools' include toothpicks, scissors, and knives; and she says she likes to make doable dishes that others can follow and prepare themselves.
In a recent interview with ABC News, Lee says she cooks everything from scratch and it generally takes 60-90 minutes from start to finish to cook and create a dish.
Here are 10 selected images from her creations: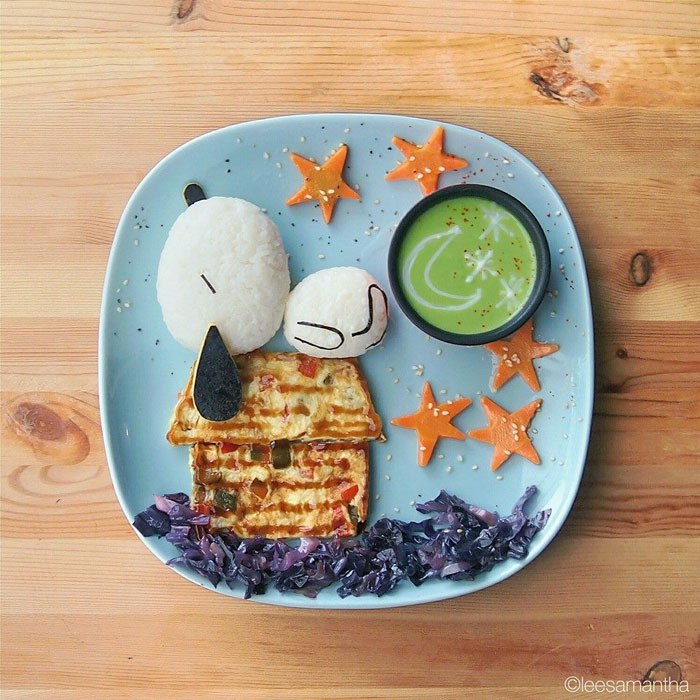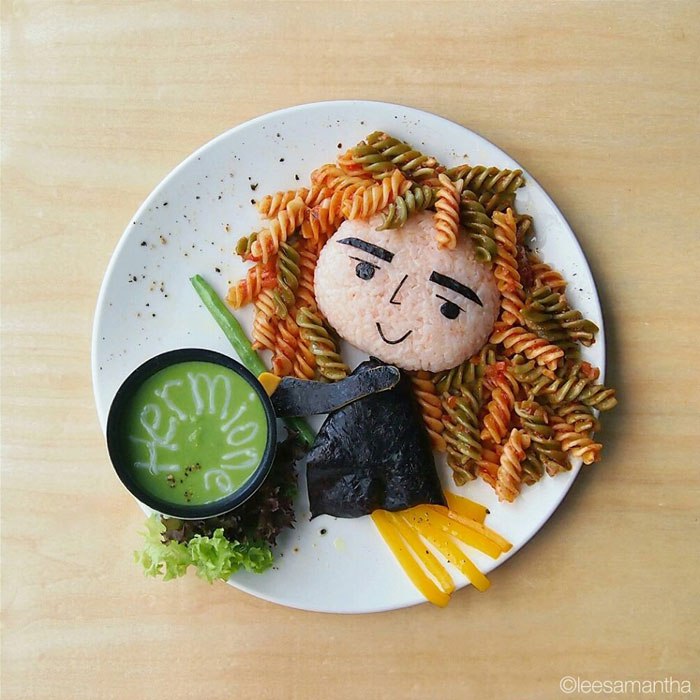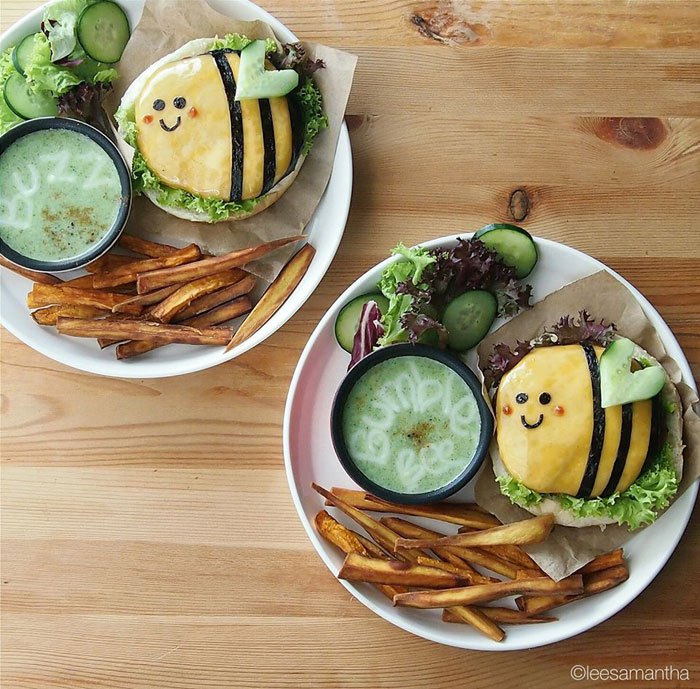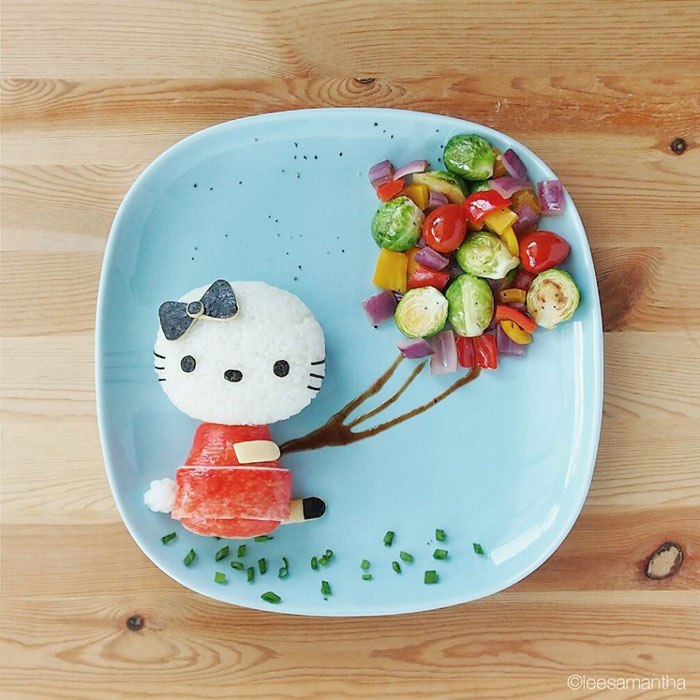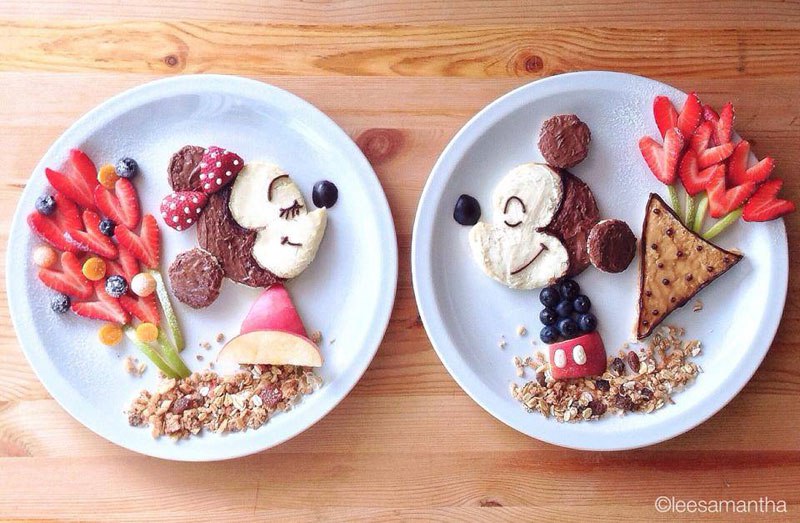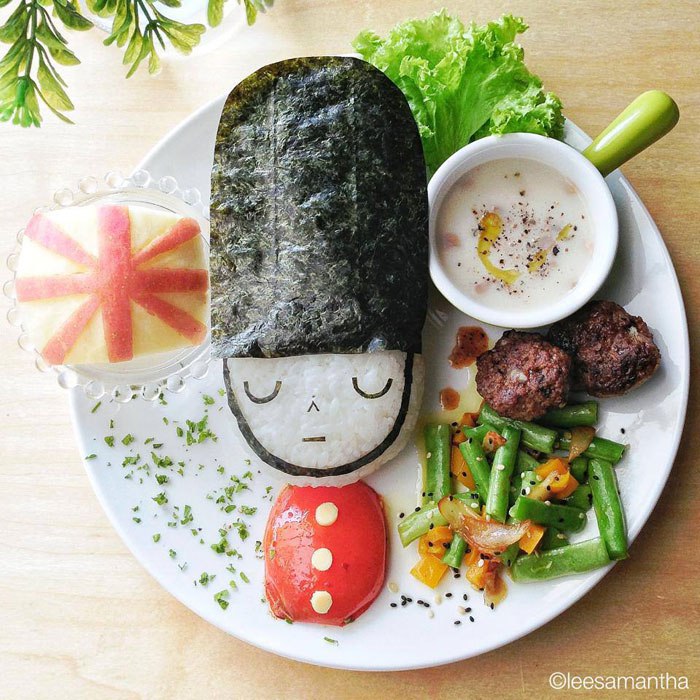 [the_ad id="46″]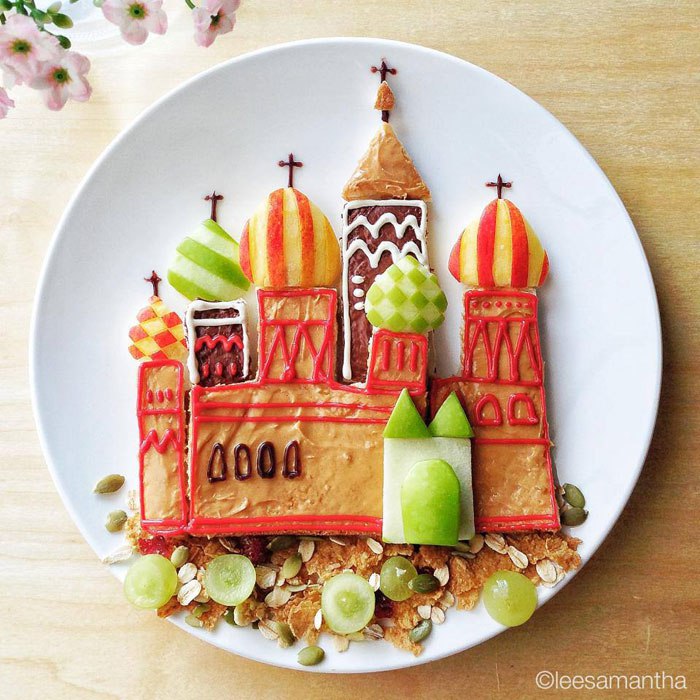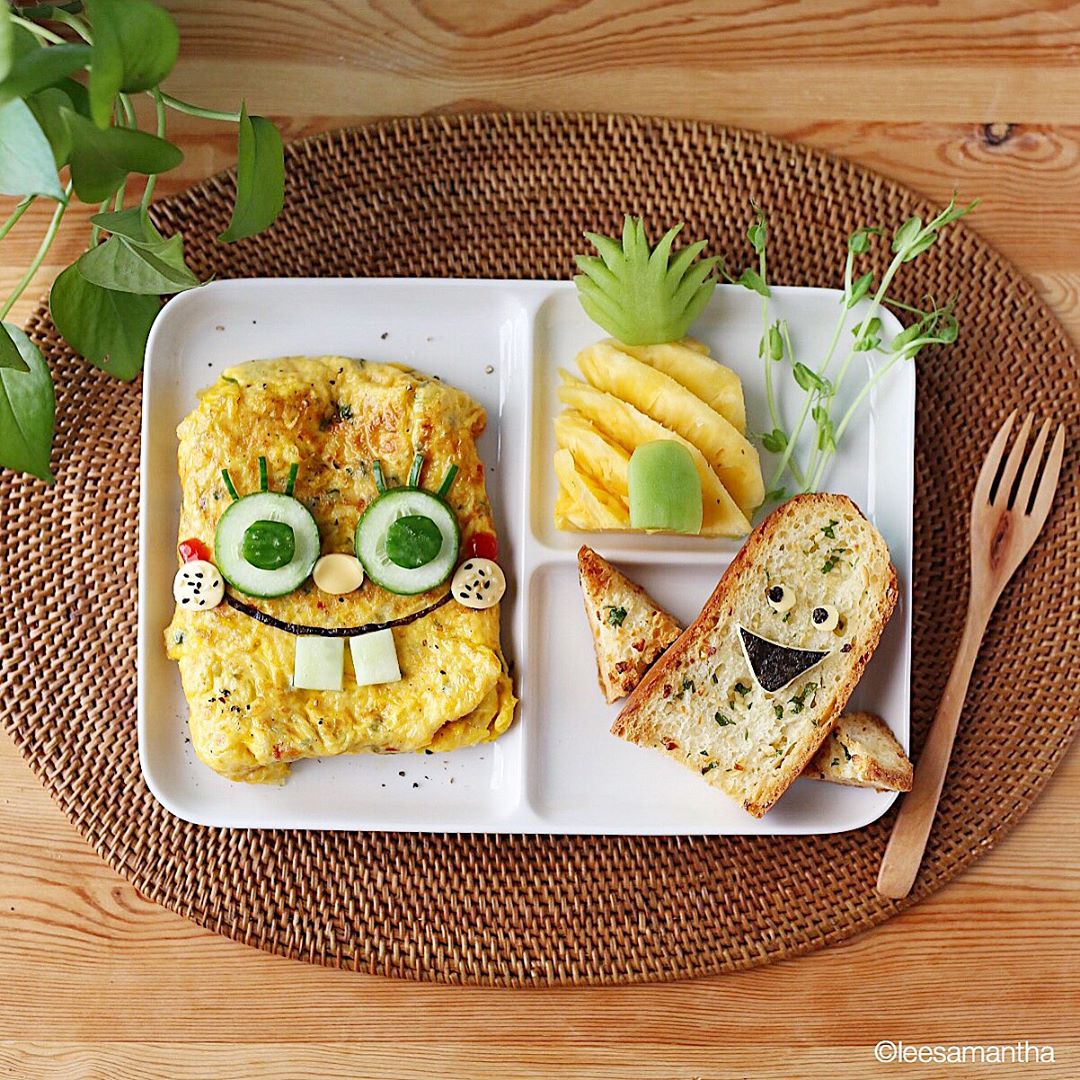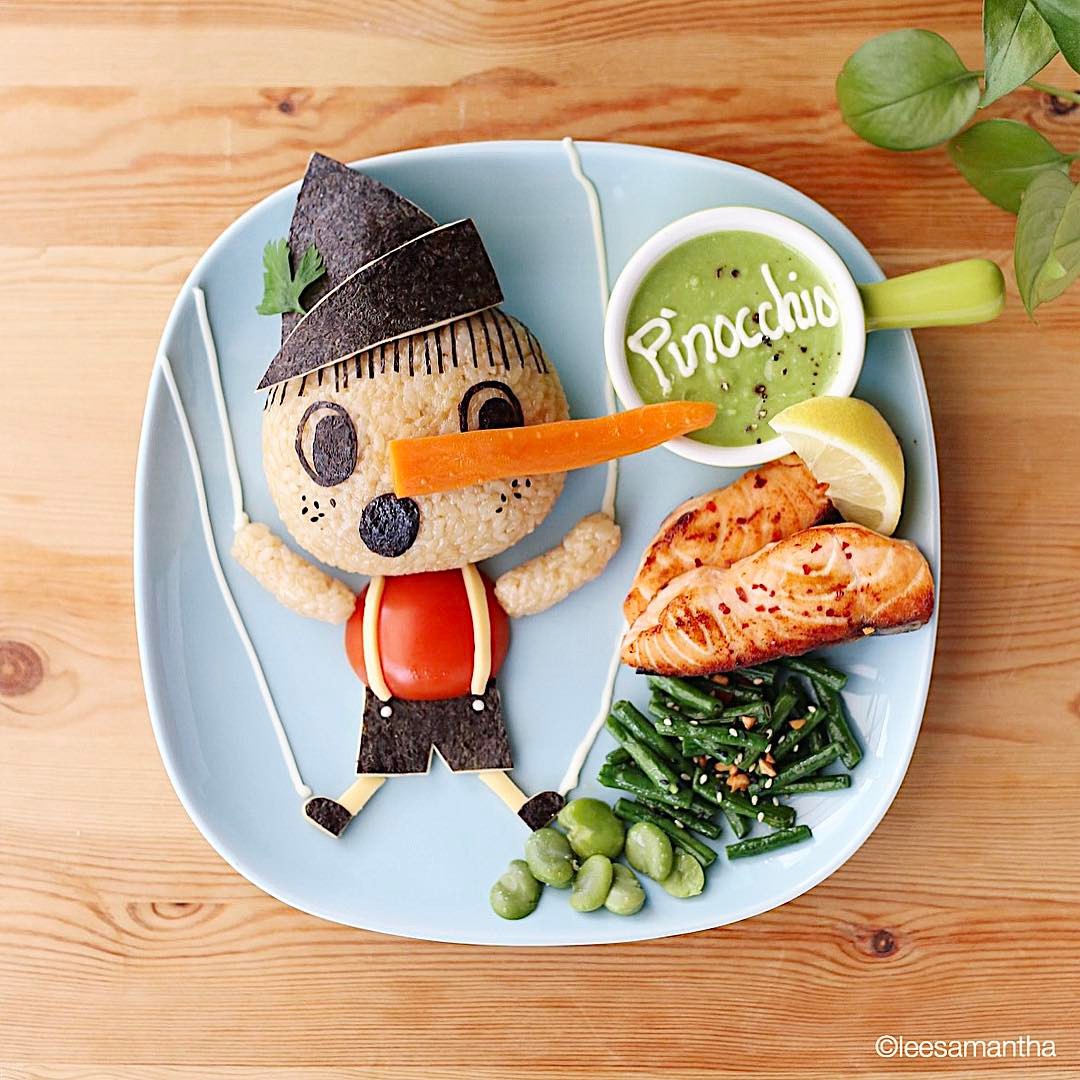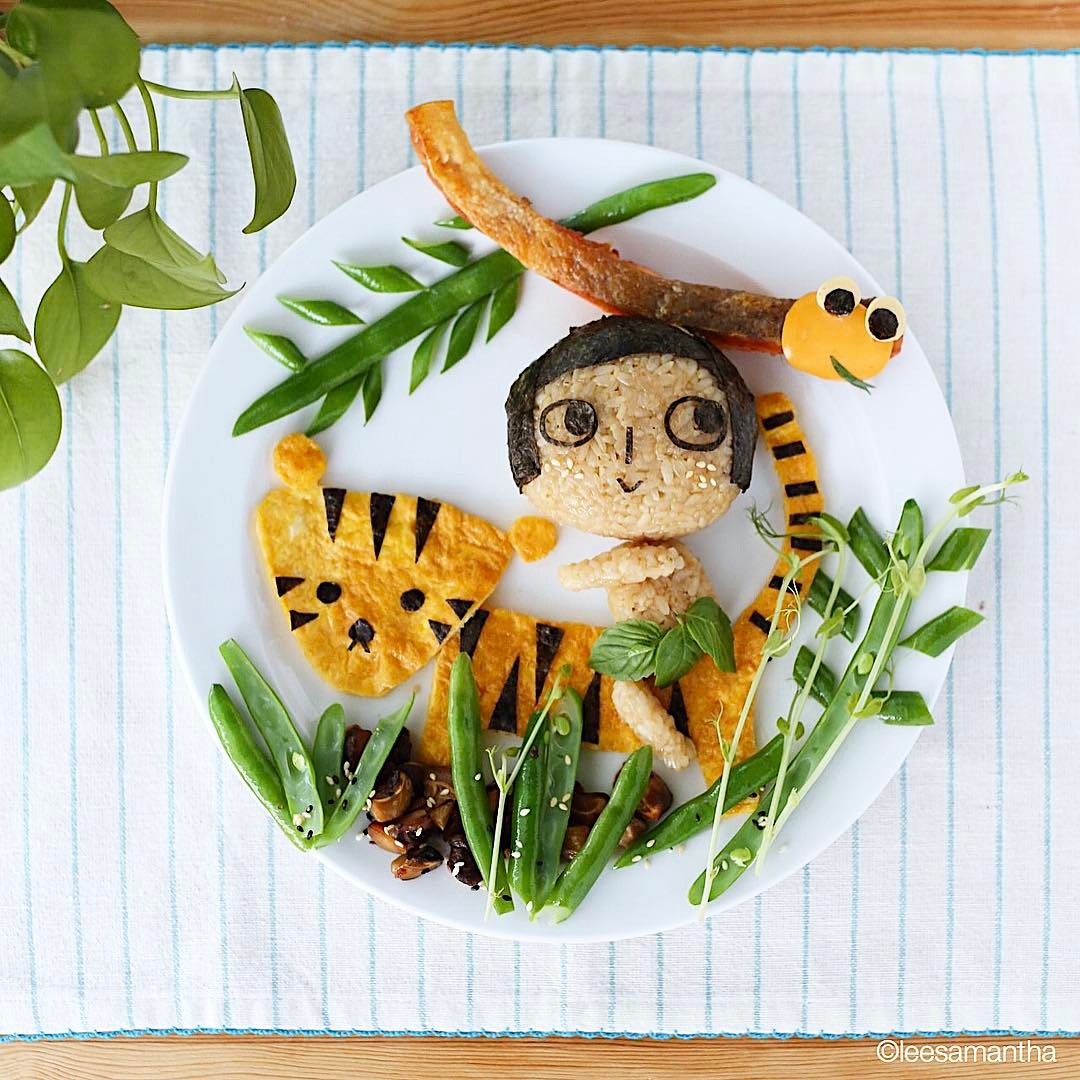 Be sure to check her out on Instagram and Facebook for more delicious art:
https://www.instagram.com/leesamantha/ and http://leesamantha.com/